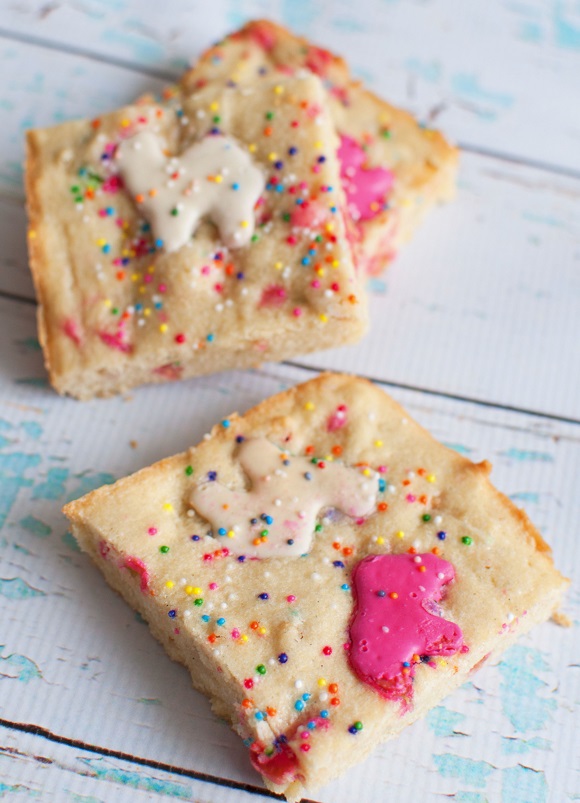 Bye-Bye 2014 I'm happy to see you go! 2015 is bringing lots of exciting things including Kita (Pass the Sushi) and I's podcast Season with Sass. I'm ridiculously pumped for it! You don't want to miss out on it so go and sign up as we start in January. We have a fantastic list of bloggers who will be on the show including Jessica (How Sweet It Is) and Jayden (Steamy Kitchen) just to name a few!
While wasting time on Pinterest I found an idea of question cards to print off and pull out of a hat for a New Year's activity. I liked that idea except I didn't want to print off cards and what not. So I just wrote down the questions and thought I would reflect and answer them here but you might want to make them into cards and play along at home.
Best Moment of the Year: When the wedding was over and it was just my husband and I sitting in the living room. He turned to me and told me how amazing the whole day was. That how cool it was to see it all come together. That I throw one heck of a party and when can we have another one (I laughed at him). It made the over two years of planning worth it.
Hardest You Laughed This Year: When my husband burst out "I do" way before he was supposed to. Threw the officiants off, way off, and then I just said I do back to make him feel better.
Most Embarrassing Moment of the Year: This one is hard as I'm not easily embarrassed.
Day This Past Year You'd Live Over and Over: Hands down April 12th, my wedding day.
Favorite Song of the Year: All About That Bass by Meghan Trainor…pretty much sums up my Love Your Body philosophy.
Best Movie of the Year: That I saw in a theater: St. Vincent. That I saw at home (because I refused to see it in public as I knew I would bawl my eyes out) The Fault In Our Stars.
Newsworthy Event with the Most Impact: Probably Ebola because it reminded me (and saddened me) how many people fall into the hype and hysteria that the US media feds us.
Most Memorable Trip of the Year: Nashville! We loved Nashville. The town, the people, the hockey team/fans, the food, economical, all of it!
Biggest Lesson of the Year: When you think your landlord is a little off and she gossips about the people who lived before you that is a red flag that you don't need to rent from those people… as they will be pains in the butt to deal with when you are no longer their tenants.
Most Memorable Moment in Pop Culture: The kid who got his principal to hold a cat with lasers behind them for his senior photo.
Most Overrated Story this Year: Kim Kardasian's butt.
Favorite Holiday Memory of the Year: Valentine's Day. MDP is not really a flower giver so when he came home with 2 dozen long stem pink roses along with Hello Kitty Heart Shapped Candy Box, Bacon Chocolate Bars, a Sprinkle donut, a package of bacon, and a super wonderful card I almost fell over. It was a great surprise.
Best Thing You Did for Someone Else This Year: King Arthur Bake For Good event.
Best Conversation You Had This Year: Sitting on couch with Laurie (Tuesday's with Dorie) and finally getting to talk to her in person. The downside of finally meeting her in person is that I now actively miss her daily.
Best Piece of Advice You Got This Year: Stick to the boundaries you set.
While 2014 itself had a lot of ups and downs the food did not. Here's a collection of recipes (one from each month of the year) that I think were the best. I even start with a "healthy" one for those going to start a low carb diet for the New Year.
I wish each and every one of you a healthy and happy 2015! Thanks for reading my blog!
Peabody
JANUARY: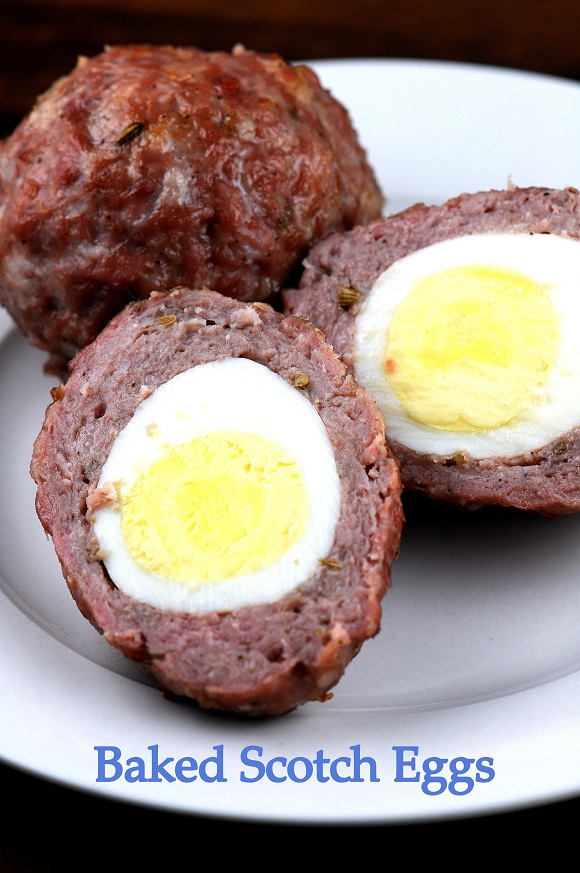 FEBRUARY: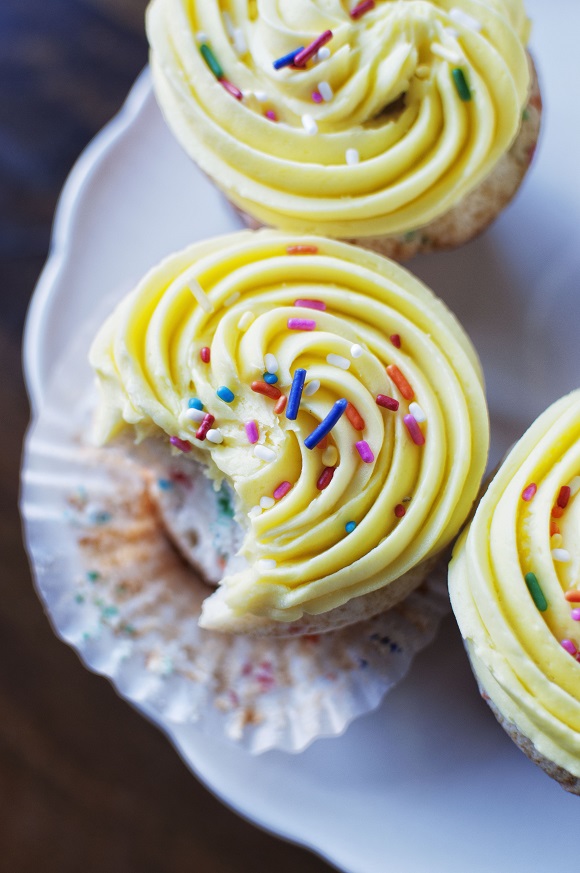 MARCH: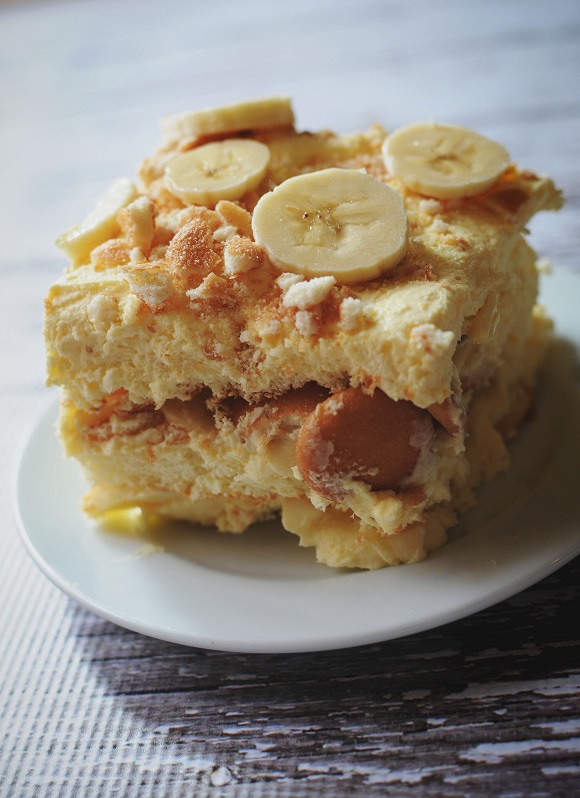 APRIL: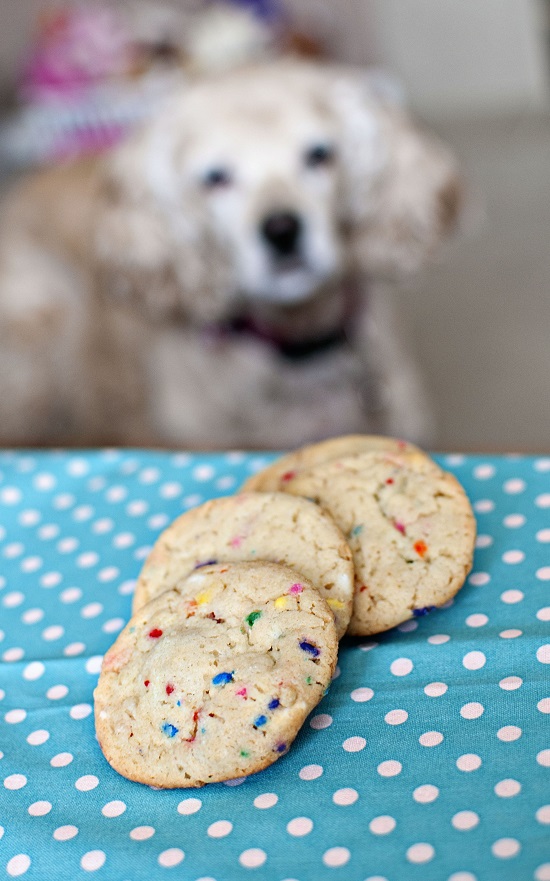 MAY: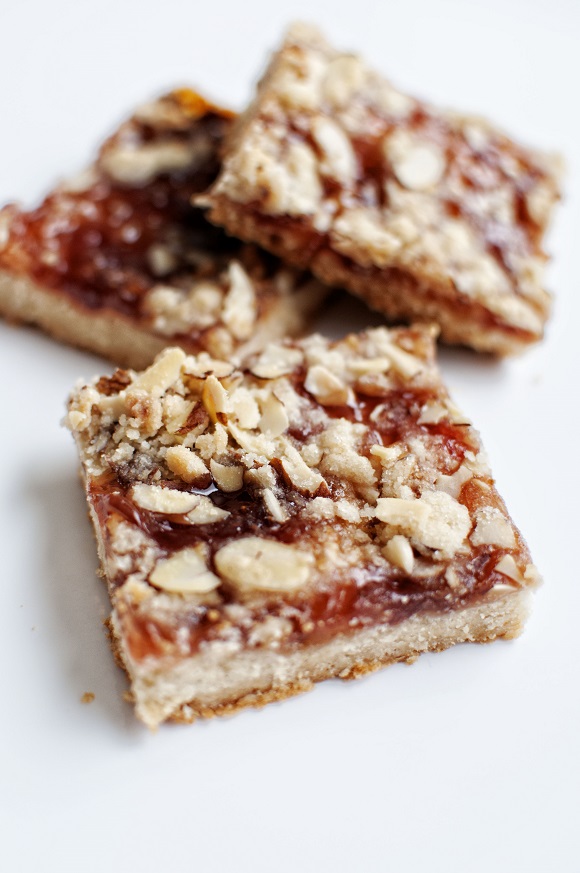 Strawberry Rhubarb Jam Bars
JUNE: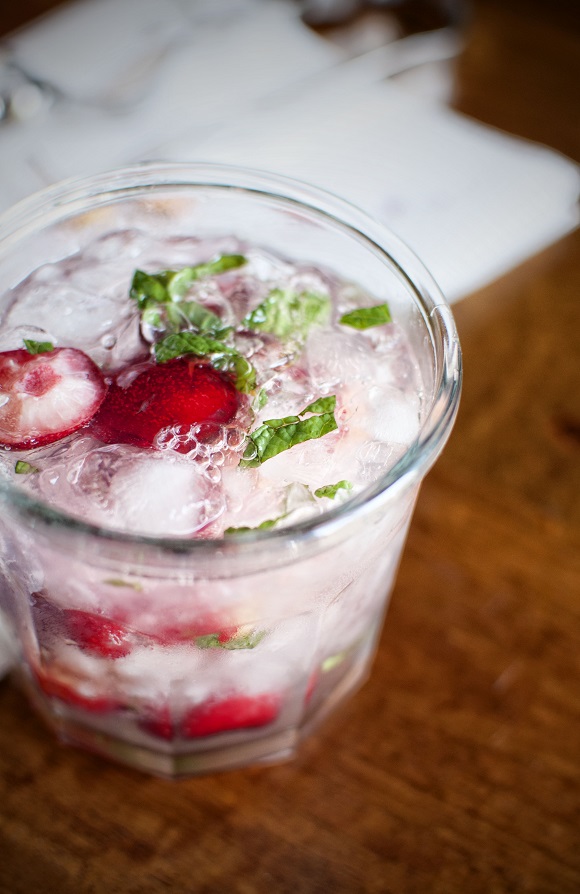 Strawberry Rainier Cherry Muddler
JULY: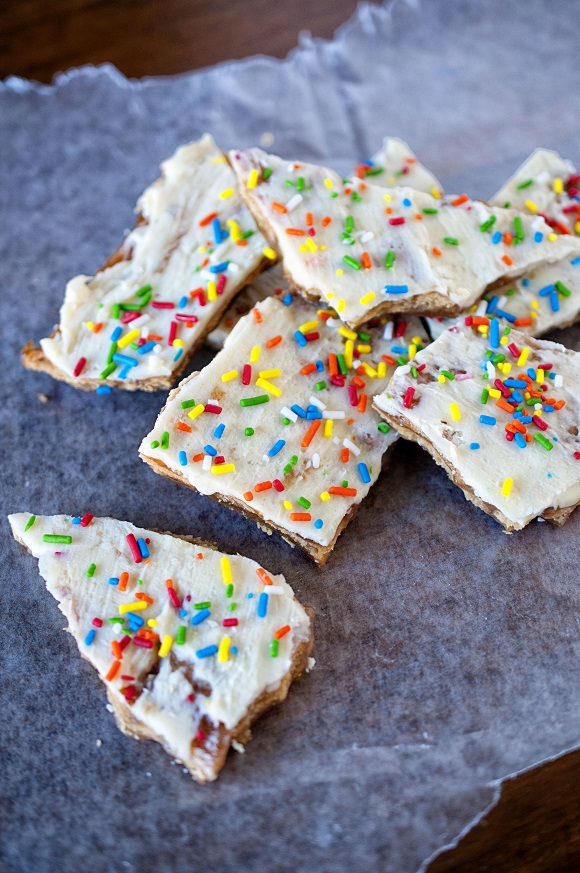 AUGUST: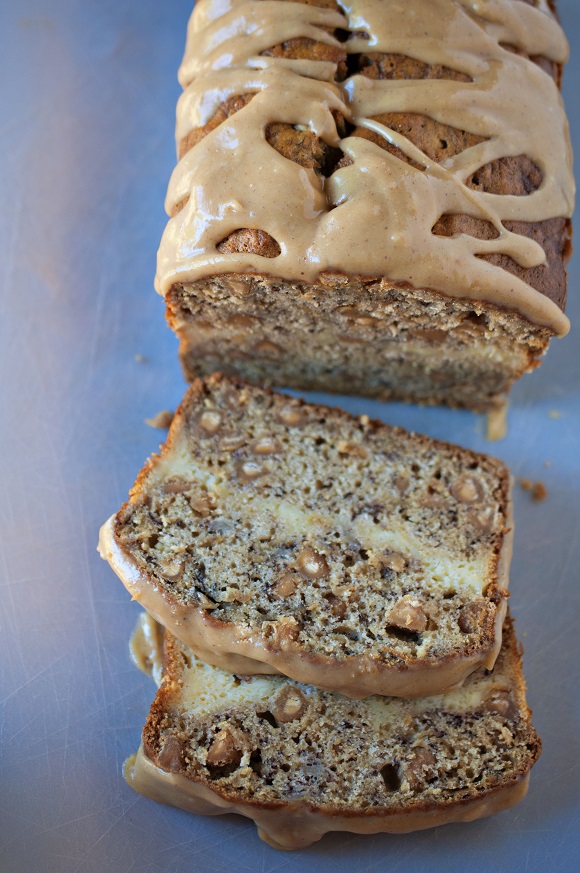 Fluffernutter Banana Bread
SEPTEMBER: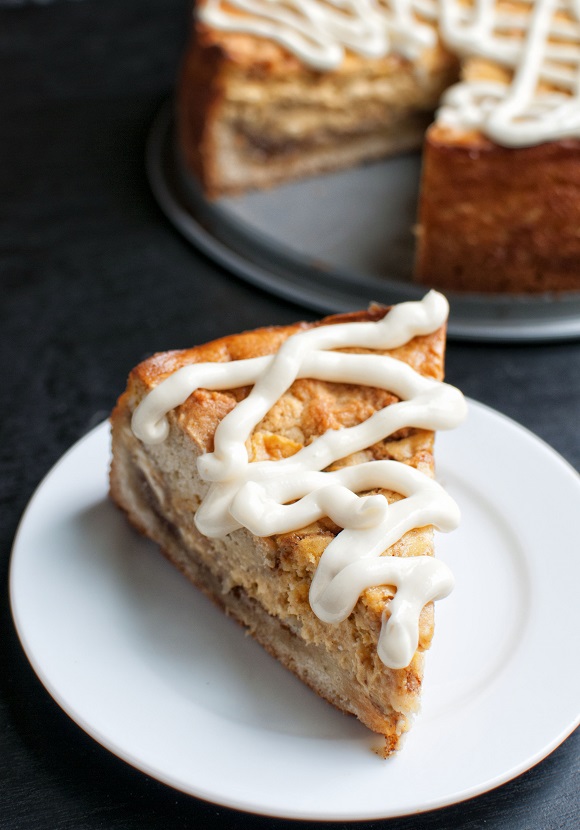 Pumpkin Cinnamon Roll Cheesecake 
OCTOBER: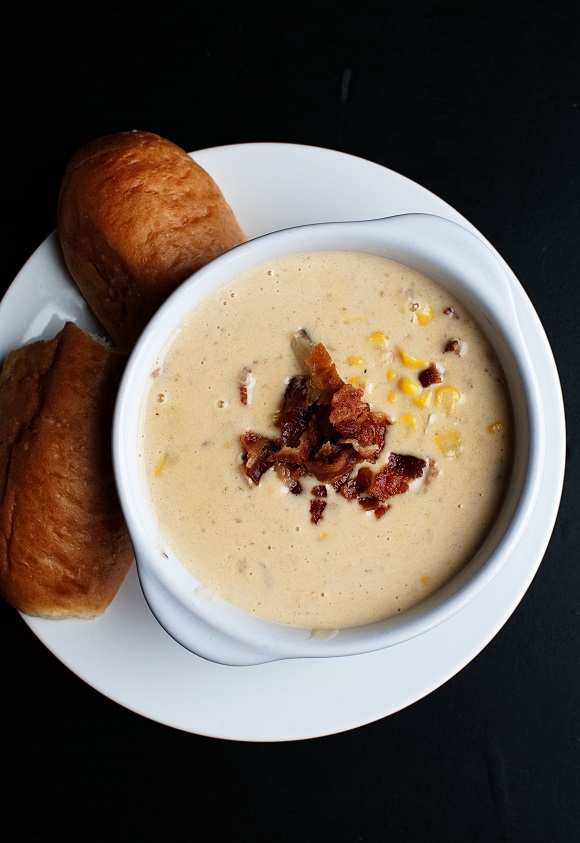 Smoked Bacon Corn Cheese Chowder 
NOVEMBER: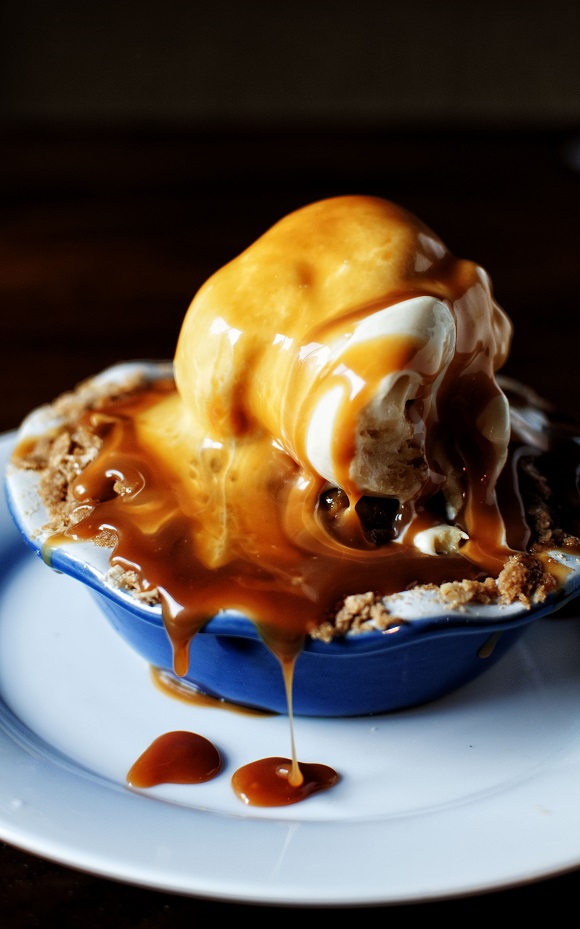 DECEMBER: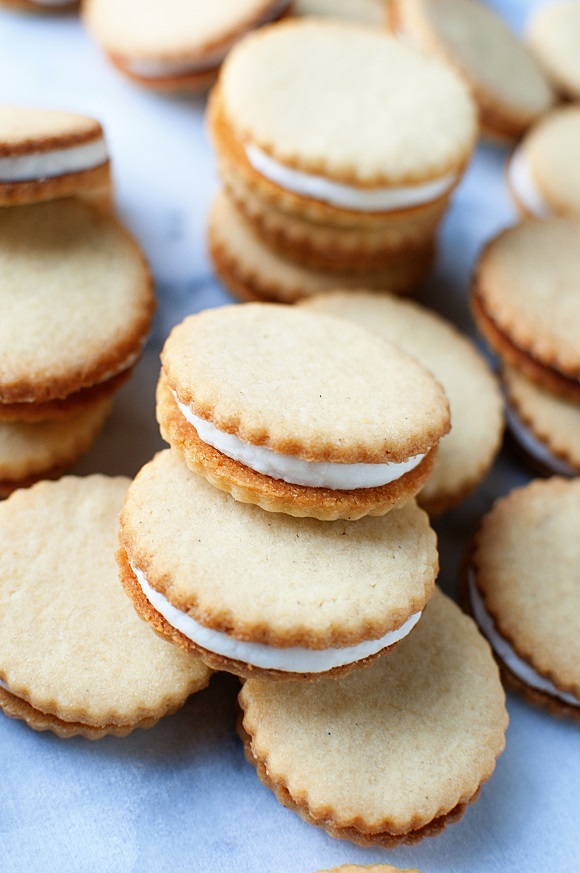 Eggnog Faux-Reos