These Circus Animal Cookie Blondies are a simple sugar cookie blondie filled with Circus Animal Cookies and topped with sprinkles and more cookies.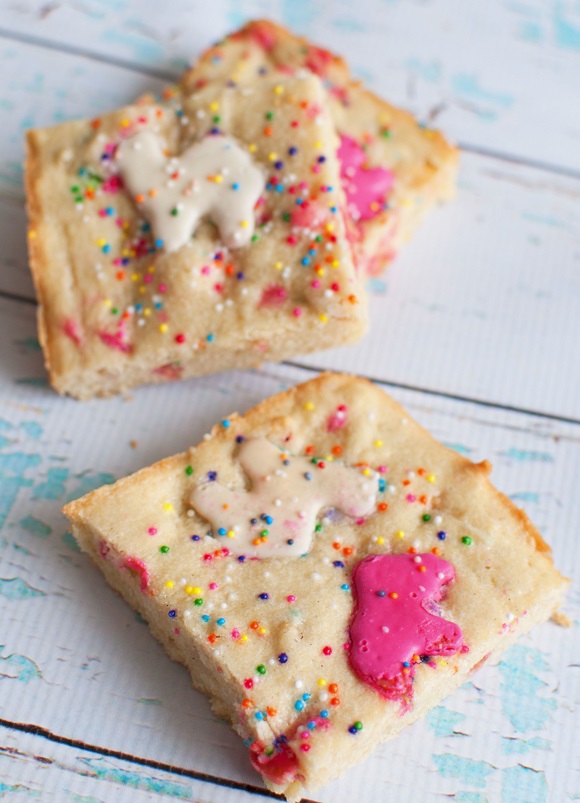 So since they are selling the house when we are actually moving is kind of up in the air.
What isn't up in the air is packing.
We are packing now.
Summer is select soccer tournament time, hockey tournament time, travel and so weekends to pack aren't really there.
So we are starting now.
Packing up the non-essentials.
Trying to figure out what is non-essential of course is always fun.
My husband likes to point out that if we can do without something for a month or two do we really need it at all.
I mentioned his skis and ski wear and said okay let's toss that first.
He said point taken. 😛
But of course the winter clothing can get packed away.
The décor that is simply just that.
Pictures and artwork can come down.
And cookbooks.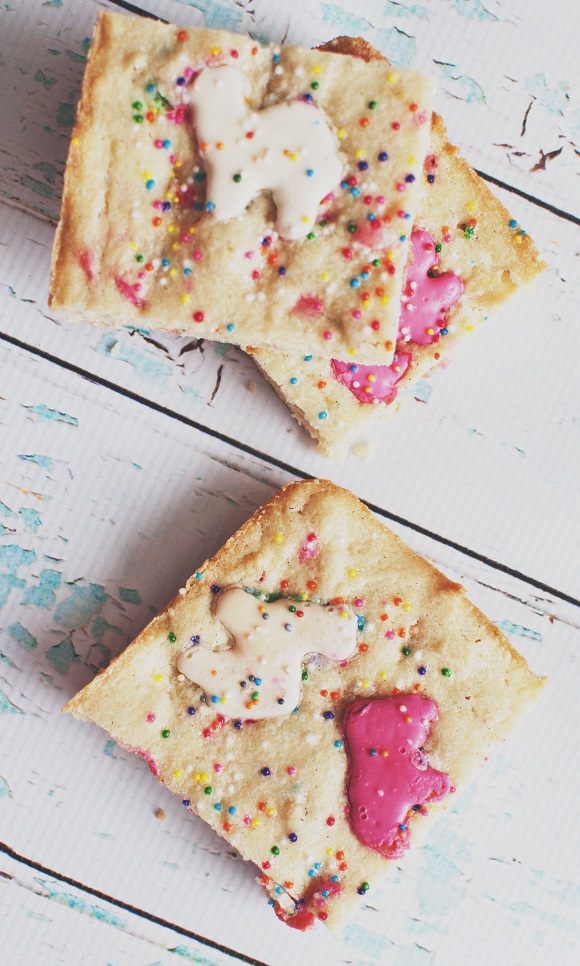 Ironically as I was packing up cookbooks someone on a FB page that I follow asked if you could only have 10 cookbooks which would they be.
Super hard question of course.
But one in a way I have to answer as I am not keeping all of them out front and center (though I will keep out more than 10).
But here is what I came up with (and yes they are almost all baking):
Sticky, Chewy, Messy, Gooey: Desserts for the Serious Sweet Tooth
The Secrets of Baking: Simple Techniques for Sophisticated Desserts
The Professional Pastry Chef: Fundamentals of Baking and Pastry, 4th Edition
Jeni's Splendid Ice Creams at Home
Ready for Dessert: My Best Recipes
The Pastry Queen: Royally Good Recipes from the Texas Hill Country's Rather Sweet Bakery & Cafe
Secrets from a Caterer's Kitchen: The Indispensable Guide for Planning a Party
Kathy Casey's Northwest Table: Oregon, Washington, British Columbia, Southern Alaska
What about you? Could you get down to just 10 cookbooks? If so what would be on your list???
Now of course some things you just know basic recipes for after years and years of baking/cooking so you don't need a cookbook.
Blondies are one of those things for me.
I have a basic recipe from a class I took years and years ago and I just adapt it over and over.
This time around I wanted to use Circus Animal Cookies.
They are my favorite store bought cookie and they just make you feel happy.
Between the dog (who continues to improve) and the move…I wanted happy.
And these Circus Animal Cookie Blondies are just fun.
What I didn't plan on is the hockey team LOVING these.
And I mean LOVING these.
Which means you probably will LOVE them too.It's a great day to buy my cookbook.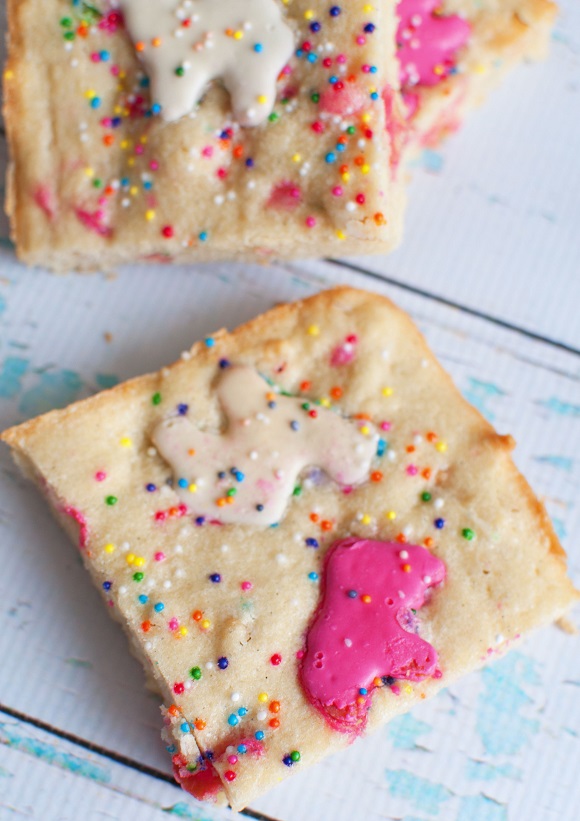 Want More Bar Recipes?
Birthday Cake Batter Cereal Blondies
Chocolate Chunk Churro Cookie Bars
Dried Cherry-Chocolate-Cashew Blondies
Fruity Pebbles Salted Caramel Blondies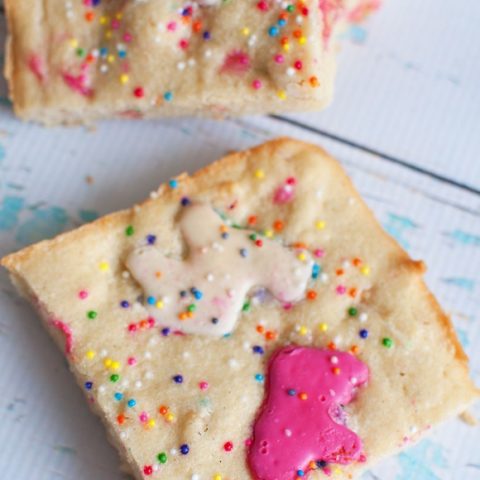 Circus Animal Cookie Blondies
Ingredients
¾ cup unsalted butter, at room temperature (I used Plugra)
1 cup granulated sugar (I used Imperial)
3 eggs
1 tsp. vanilla extract (I used Rodelle)
2 cups all-purpose flour (I used King Arthur Flour)
1 tsp. salt
3 cups Circus Animal Cookies, divided
Sprinkles (optional)
Instructions
Prepare a 9-x-13-inch pan with baking spray.
Preheat oven to 325F.
Using a stand mixer with a paddle attachment cream together the butter and sugar until light and fluffy, about 3 minutes.
Add the eggs one at a time, and scrape down the sides and bottom of the bowl after each addition.
Add vanilla extract and beat for another 30 seconds.
Add the flour and salt and mix on low speed just until the dough starts to come together.
Take 2 cups of the Circus Cookies and crush them.
Add them to the mixer with it on slow speed. Mix until the ingredients are fully combined.
Spread evenly into prepared pan, smooth with a spatula.
Add the remaining cup of Circus Animals…but strategically place them where you would like and add sprinkles if you would like as well.
Bake for 30 minutes or until a wooden skewer inserted near the center comes out clean.
Let cool on wire rack.
Cut into squares and serve. Prepare for hockey team members to fight you for them.