Hi!
I'm Peabody. Yep, that is my first name…go with it.
This is my blog Sweet ReciPEAs that I have had for 15 years now.
You will find thousands and thousands of recipes on here. I first started blogging in 2005 when my blog was called Culinary Concoctions by Peabody.
But that was a mouthful and a dreadfully long URL and so I changed the name awhile back to better suit me.
And yes, it's Sweet ReciPEAs….we know we spelled it wrong. On purpose to reflect a play on my name.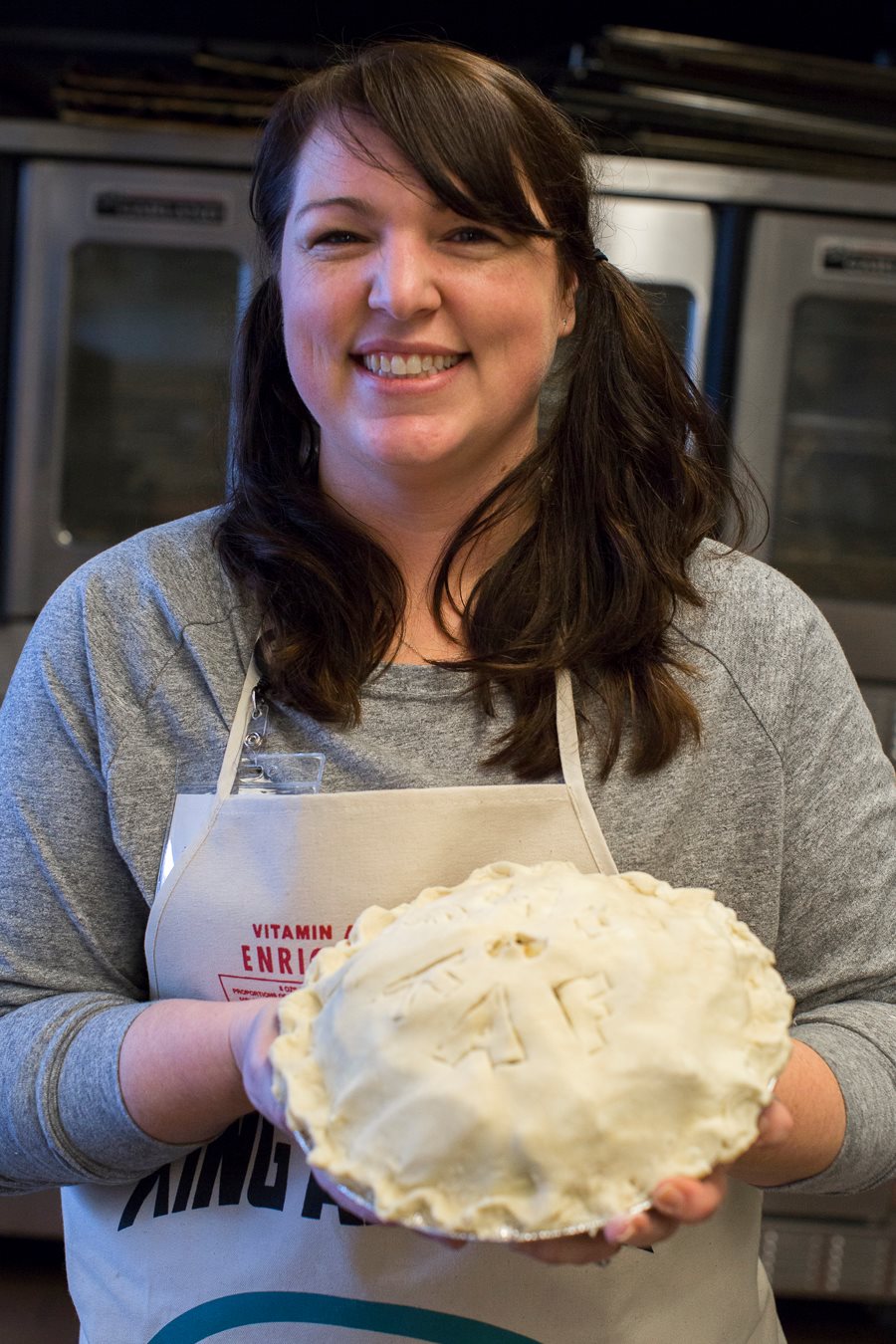 I live north of Seattle, WA with my husband MDP (my defensive partner…hockey) and what we call the Pacific Northwest (PNW) Spaniel Squad and one old and cranky bunny.
Here is our current squad from left to right: Georgia Peach, Daisy, Banjo, Penny, Darcy, and tiny Tulip.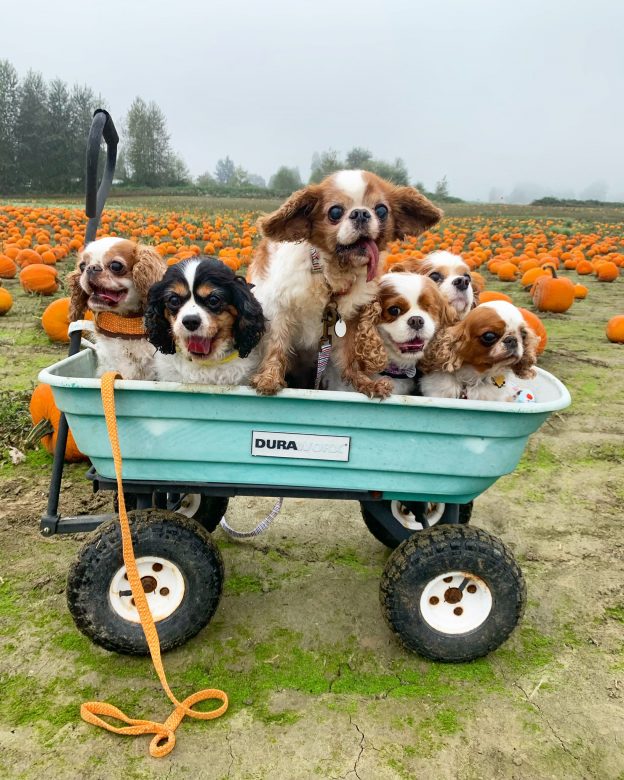 All of our dogs are rescue special needs Cavalier King Charles Spaniels and English Toy Spaniels. Most of them are adopted as seniors.
My husband and I dedicate ourselves to taking in these dogs specifically ones with mitral valve disease and congestive heart failure. It's heartbreaking and rewarding at the same time.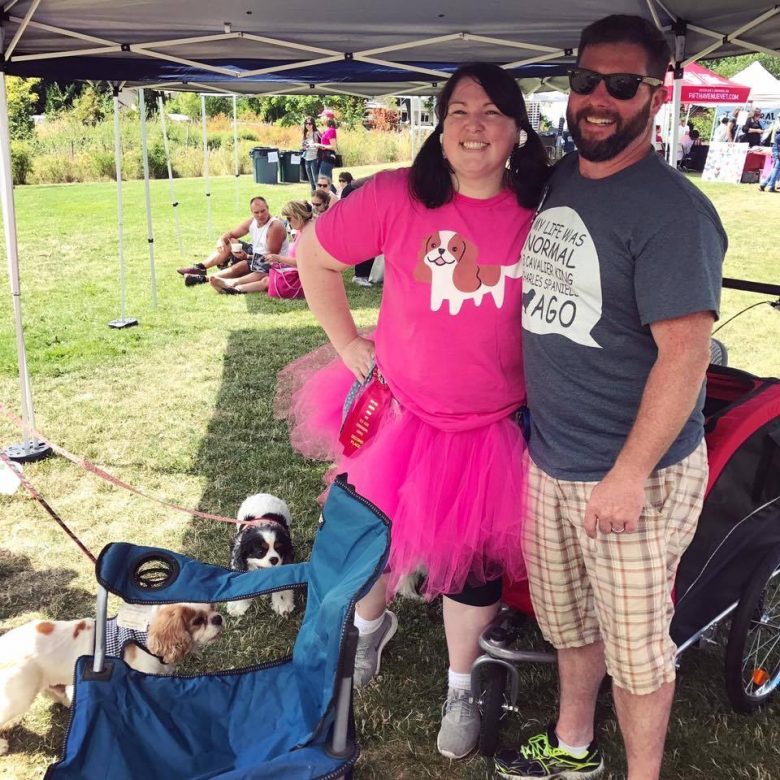 I'm a former math and physical science teacher.
Current 3rd place Trophy wife.
Full time recipe developer and blogger.
Cookbook Author. You can purchase my book HERE.
Self-proclaimed homebody.
Baking fanatic.
Inept housekeeper.
Kitchen mess maker.
British Bake Off junkie.
Full time vegetarian, part time lush.
Avid reader.
Netflix binger.
Sweatpants connoisseur.
Hockey fanatic.
Hockey player.
I love food.
I have always loved food.
More importantly, I have always loved sweets.
Almost every great memory in my life can be traced back to food in some form or manner. And I bake with a sense of nostalgia.
Well, that's me in a nutshell, thanks for stopping by.
Peabody