This Banana Pudding Tiramisu has layers of ladyfingers, banana pudding mascarpone, vanilla wafers, banana, and vanilla pudding whipped cream.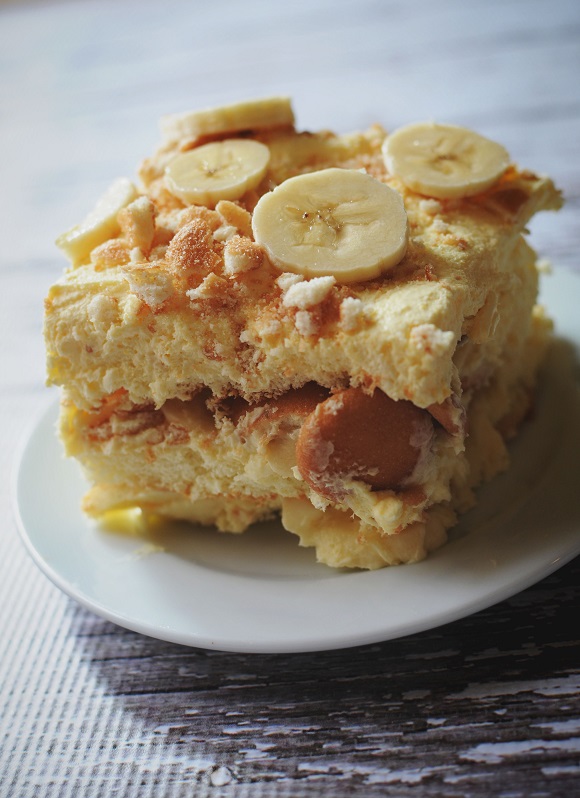 My fiance and I took the red eye out to Nashville.
It seemed like a perfectly good idea at the time…until of course you do it. 🙂
I could not sleep on the plane since the showed a movie (one I had not seen and wanted to…About Time).
Just a quick 3 and half hour hop to Chicago and we sat around a bit until off to Nashville.
We got into Nashville about 8:45am and had pre-decided since we could not get into our hotel until 3pm that we would drive out to the Loveless Café, that many people had told us to go to.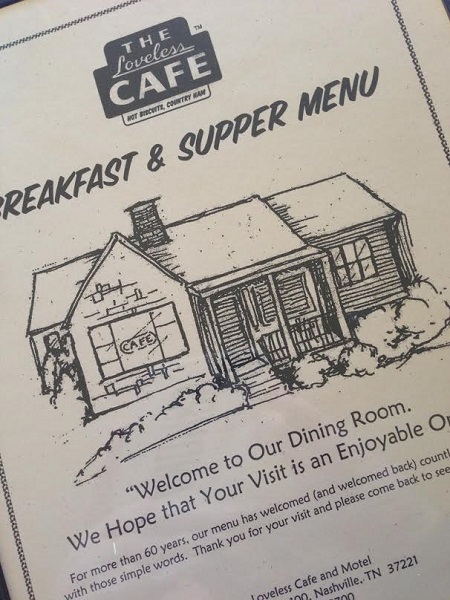 We wanted biscuits and I wanted banana pudding.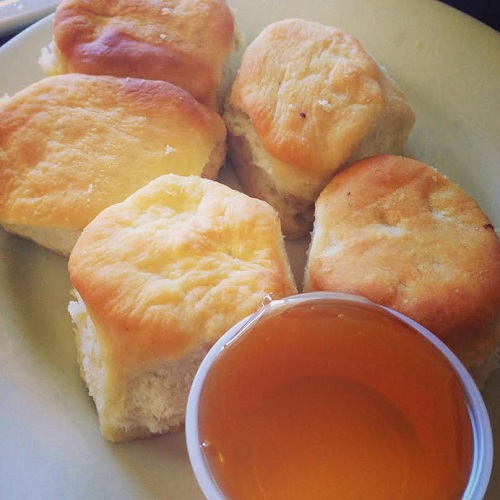 Oh and moonshine.
I chickened out on the moonshine when I was there since the family next to me kept praying (don't you just say thanks once?
This was a highly thankful family) and went with just sweet tea (one of many).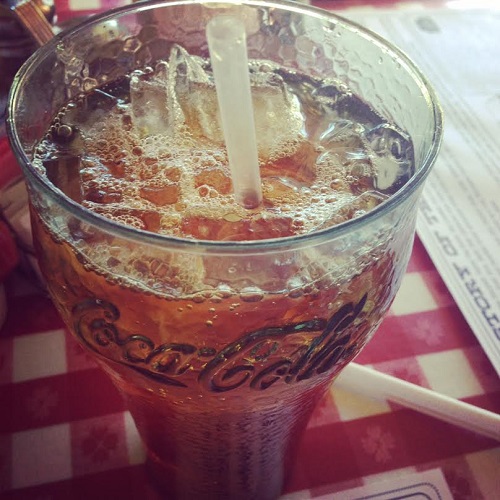 Ordered a side of biscuits and honey, a sampler of 4 biscuit sandwiches (one with pimento cheese and fried green tomato which I couldn't have, country ham, BBQ pulled pork, and fried chicken).
We loved the country ham so much we got a side order of that which came with red eye gravy.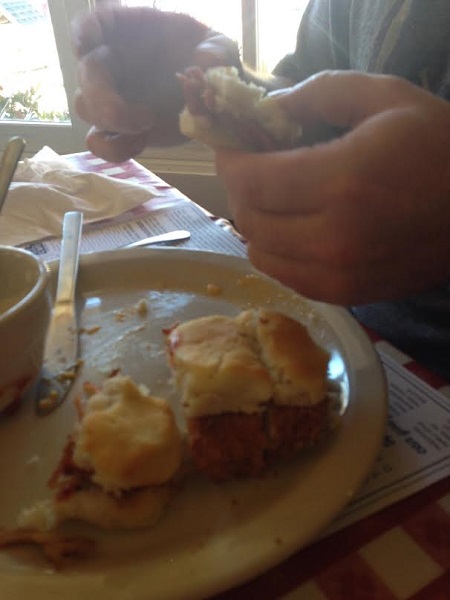 Sadly I had no room left for dessert and chose not to stuff myself silly.
So no banana pudding either.
I did however go and buy their dessert cookbook (I own the original one but didn't know they had an all dessert one) to make it later at home…because I can do that.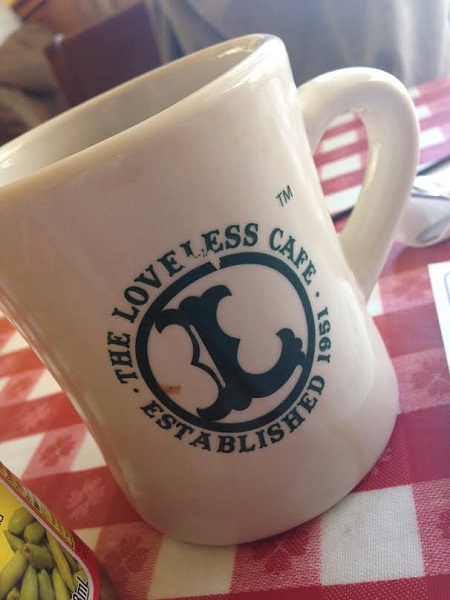 Eating didn't take as long as I thought nor did wandering around the shops aimlessly.
And we amazingly had no wait to get in (we were warned there would probably be one…again off season seems to help).
So back to Nashville we headed.
For some reason Nashville has a full size replica of the Parthenon in the middle of a park not that far from Vanderbilt University.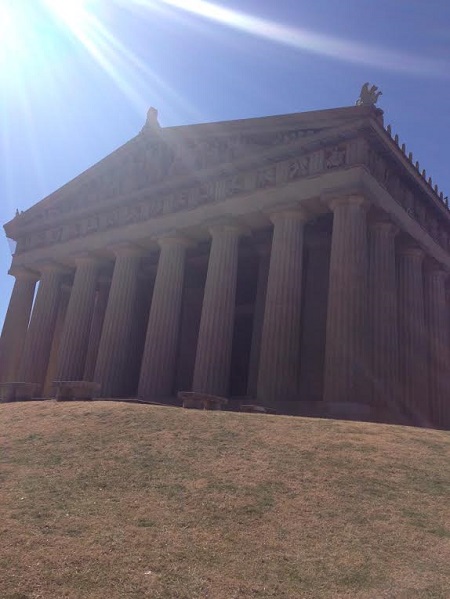 We figured that was something we should go and see.
So we did.
You can see how big the columns are with me there for size comparison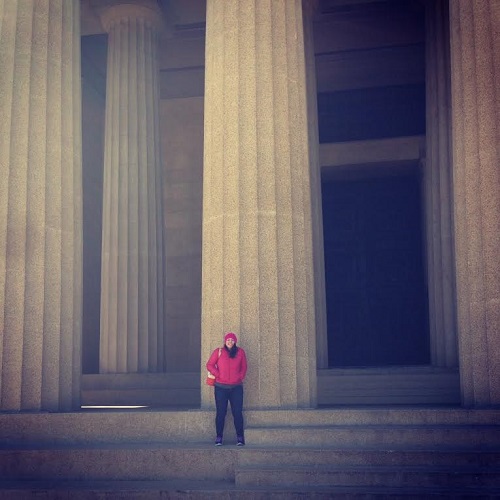 And while interesting that really didn't take much time.
We decided we should check and see if the hotel would take pity on us (even though it was 11am) and let us check in early.
They said of course (yay for Southern Hospitality…fyi Seattle would have told you too bad).
We stayed at the new Hyatt Place Downtown which happened to be very close to Bridgestone Arena.
So close you could see it from our hotel room and was within walking distance so we didn't even have to drive and pay to park at the arena…score!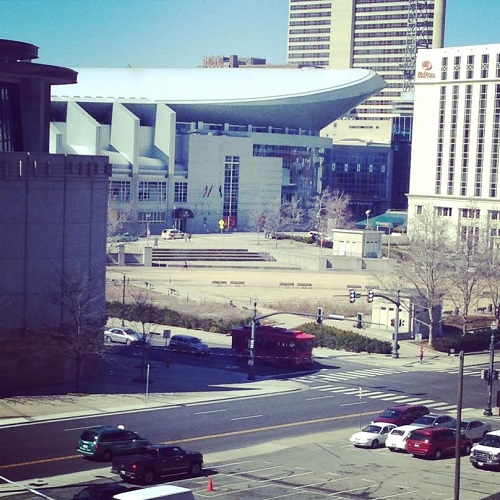 We were old people and napped from 11:30 am until 4:30pm.
Then got ready to go to the Nashville Predators vs Tampa Bay Lightning.
Bridgestone Arena is a very nice arena (though their bathrooms are so-so).
For the first time ever my fiance had funnel cake.
He's a big fan.
That also didn't bother his gluten issue. Interesting.
The Predators won that night.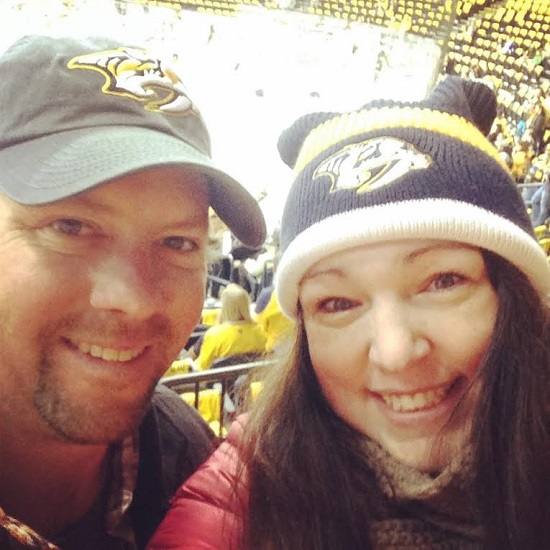 We were still a little hungry but most things were packed due to it being Mardi Gras weekend and the game just getting out so we just grabbed something at the hotel.
We did feel the need to have some Lynchburg Lemonade though…mighty tasty.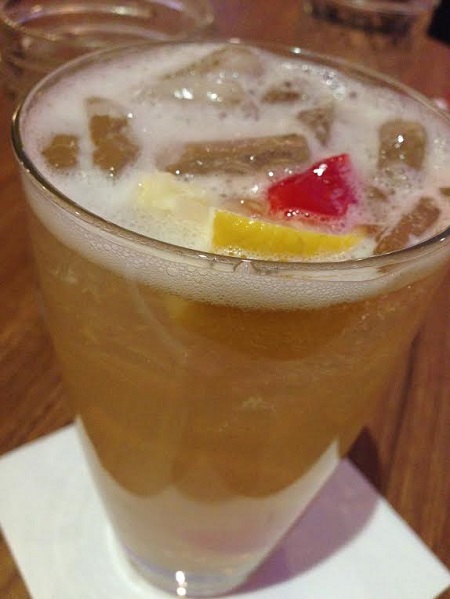 And so concluded day 1 of Nashville.
Now on to this Banana Pudding Tiramisu.
First off before people freak out on me this is a loose interpretation of Southern Cooking…more of inspiration than literal.
I was first thinking Banana Pudding Ice Cream but then stared at the large Costco tub of Mascarpone cheese I had and decided tiramisu it was.
If you are not a fan of bourbon feel free to do rum or banana liqueur.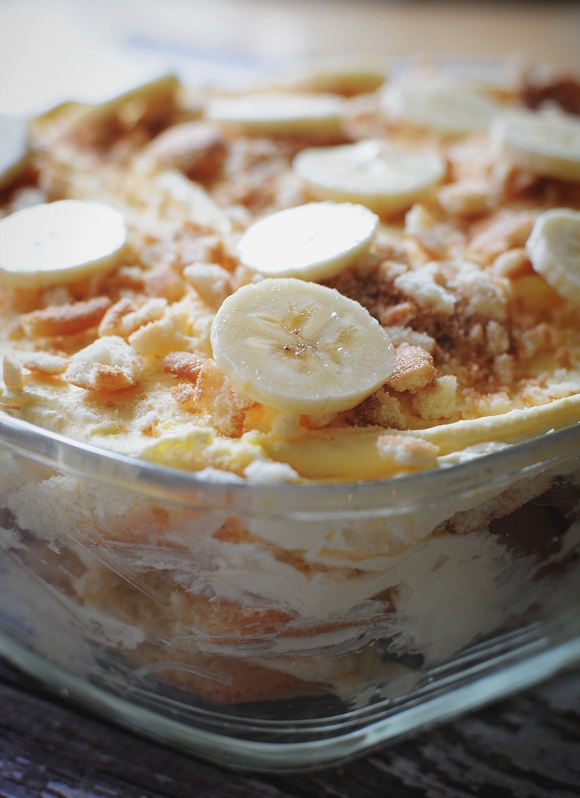 Of if you don't want any booze just use milk.
This is best the day of as the bananas will start to brown, which is why making your own ladyfingers or finding soft ones is best for this recipe.
Otherwise you are going to have some crunchy tiramisu if you go for the more traditional harder ladyfinger.
This recipe is nowhere in the Desserts from the Famous Loveless Cafe but there is a recipe for Banana Pudding. So if you are craving for the original that's the book you want.
Last but not least…it's a great time to order my cookbook. 😀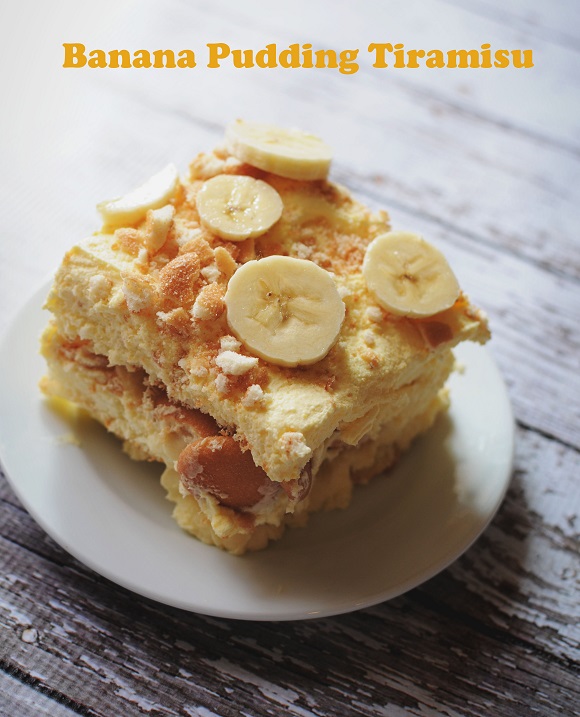 Want More Banana Recipes?
Banana Espresso Chocolate Sweet Rolls
Banana Split Cheesecake Cheeseball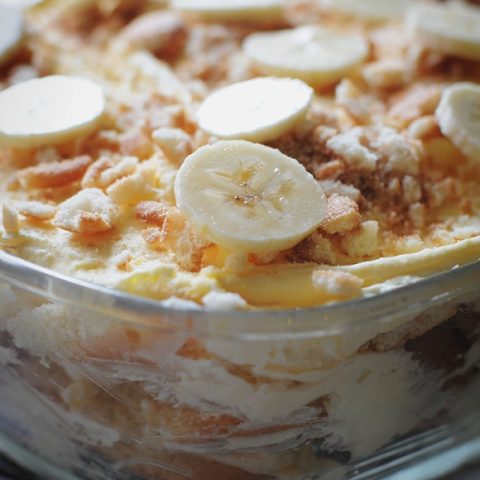 Banana Pudding Tiramisu
Ingredients
1 recipe ladyfingers (36 total)
3 bananas
3 cups mini vanilla wafers
¼ cup bourbon (or milk if going booze free)
For the Lady Fingers:
4 eggs, separated (at room temperature)
2 TBSP + 2/3 cup granulated sugar (I used Imperial Sugar)
1 cup all-purpose flour
3/4 tsp. baking powder
For the Banana Pudding Layer:
2 cups mascarpone cheese
1 1/2 cups heavy whipping cream
1 box (3.4 oz) instant banana cream pudding
For the Vanilla Pudding Whipped Cream:
2 cups heavy whipping cream
1 box (3.4 oz) instant vanilla pudding
Instructions
For the Lady Fingers:
Preheat oven to 400 F.
Line two large baking sheets with parchment paper.
Fit large pastry bag with a plain 1/2 inch round tube.
Place egg whites in a stand mixer with whisk attachment and beat on high until soft peaks start to form.
Slowly add 2 TBSP of the sugar and continue beating until stiff and glossy. Place into a large bowl and clean out the mixer bowl.
Using the stand mixer with the paddle attachment, beat egg yolks and remaining sugar. Beat until the mixture becomes pale yellow in color.
In a small bowl, whisk together flour and baking powder.
Fold half the egg whites into the egg yolk mixture.
Fold in flour, and then add the remaining egg whites.
Transfer mixture to the pastry bag and pipe ladyfingers (I made mine a little large to take more space in the tiramisu) onto the prepared baking sheet.
Bake for 8-10 minutes depending on your oven.
Let ladyfingers cool completely before making tiramisu.
For the tiramisu:
In a stand mixer using the whisk attachment beat together 2 cups heavy cream.
Add the vanilla pudding and beat until the pudding is fully incorporated and stiff peaks form. Put into a separate bowl.
Rinse out the mixer bowl and dry.
Add 2 cups heavy whipping cream and using the whisk attachment beat until soft peaks form.
Add the banana pudding and beat until incorporated.
Then add the mascarpone cheese. If mixture is too thick you can add a little more cream. Remember you want this to be thicker than pudding so that it will stay in layers for the dessert.
In a 11-x-7-inch glass dish (so you can see the layers) lay down 12 ladyfingers.
Brush with bourbon or milk if going booze free.
Spread ½ the banana pudding mixture on top of the ladyfingers.
Slice one banana and scatter the banana slices evenly on top of the banana pudding mixture.
Sprinkle 1 cup mini vanilla wafers on top of the banana layer.
Add 12 more ladyfingers and push down to get the first layer to settle.
Brush with bourbon.
Spread the remaining half of banana pudding mixture on top of the ladyfingers.
Slice one banana and scatter the banana slices evenly on top of the banana pudding mixture.
Sprinkle 1 cup mini vanilla wafers on top of the banana layer.
Place the remaining ladyfingers on top of that layer.
Brush with bourbon.
Spread the vanilla pudding whipped cream mixture on top of the lady fingers.
Take the remaining vanilla wafers and put them in a Ziploc bag. Crush them with a rolling pin.
Sprinkle the crumbs on top of the vanilla pudding whipped cream.
Top the dish with remaining banana (sliced).
Let dish set in fridge for 20 minutes to set up. Your bananas will brown if left in fridge too long. You may want to wait until the end to add the top layer of bananas if serving later.