This Fluffernutter Banana Bread uses four bananas and has a marshmallow cream cheese filling and peanut butter chips and peanut butter glaze.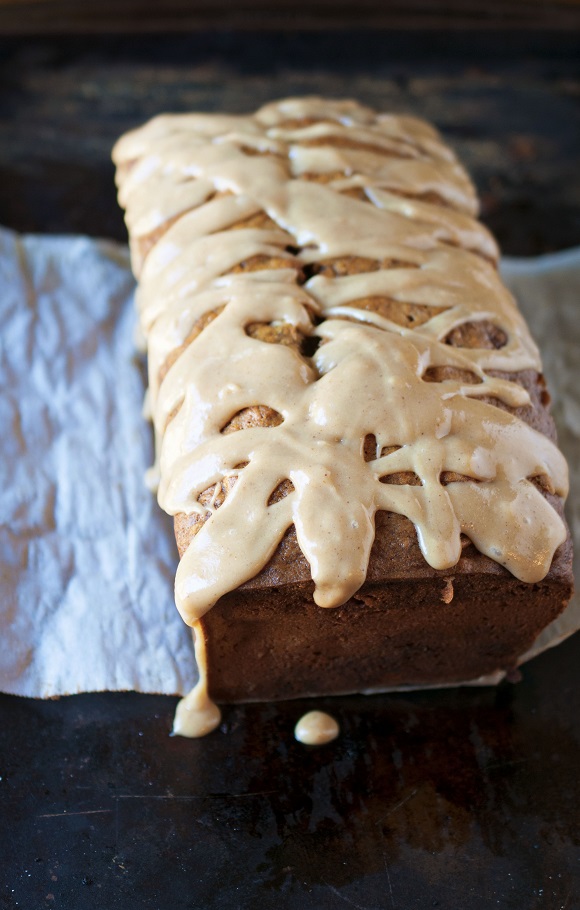 *Dole compensated me to promote the Peel the Love Tour and gave me the option to make a recipe (which I obviously chose to do) but the words (because who else has my bad grammar) and opinions are all my own.
Bananas:
One of my favorite foods to set on the counter, forget about, and then panic when I see them browning so I freeze half of them for smoothies (makes them nice and thick).
And figure out what to bake with the other half.
But I buy them every week, because I love bananas as does everyone in my family.
Last year you may recall I hosted a Peel the Love Party for DOLE® to promote their tour, this year they asked me to help promote it again.
I gladly said yes to as I love me some Dole bananas but no banana party this time.
Which was sad for the mere fact that I enjoyed people's reaction to when I asked them to a banana party (if you Google that FYI don't do it at work). 🙂
Instead I made banana bread that I have been thinking of making for quite some time now…Fluffernutter Banana Bread.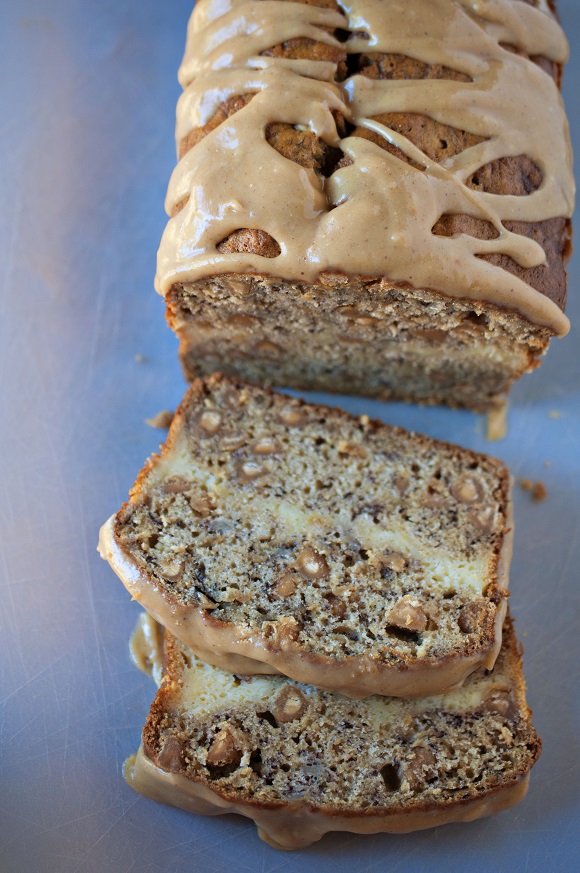 We will get back to the bread but let's first talk the Peel the Love Tour.
If you are some of my local readers (aka Seattle) then starting tomorrow you can catch the tour and it continues on through Labor Day.
You can get free samples, recipe cards, giveaways, coupons, and more so check it out if you get the chance!
Aug. 29 – Madrona Grocery Outlet (1126 Martin Luther King Jr. Way, Seattle) 11am-2pm
Aug. 30 – Issaquah Farmers Market (1730 10th Ave. NW, Seattle) 9am-2pm
Aug. 31 – Albertsons (8611 Steilacoom Blvd. SW, Lakewood) 10am-1pm
Aug. 31 – Albertsons (11012 Canyon Rd. East, Puyallup) 3-6pm
Sept. 1 – Lake City Grocery Outlet (3020 NE 127th St., Seattle) 10am-1pm
Sept. 1 – Crown Hill Grocery Outlet (8700 15th Ave. NW, Seattle) 3-6pm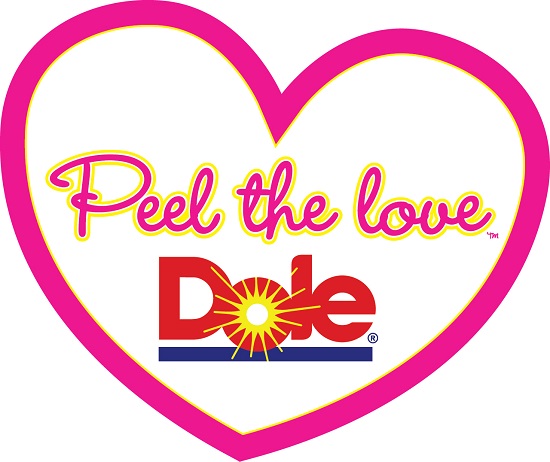 Back to this bread.
First off I love this banana bread because there are 4 bananas in it so you actually taste banana unlike some other kinds I have had.
I decided to make a marshmallow cream/cream cheese center because the marshmallow doesn't disintegrate like it would if you just put marshmallow in there.
Plus it's like cheesecake in the middle…mmm, cheesecake.
Add some peanut butter chips and a peanut butter glaze on top and you have some seriously over the top awesome banana bread.
It's perfect for an after school snack.
Last but not least…it's a great time to order my cookbook. 😀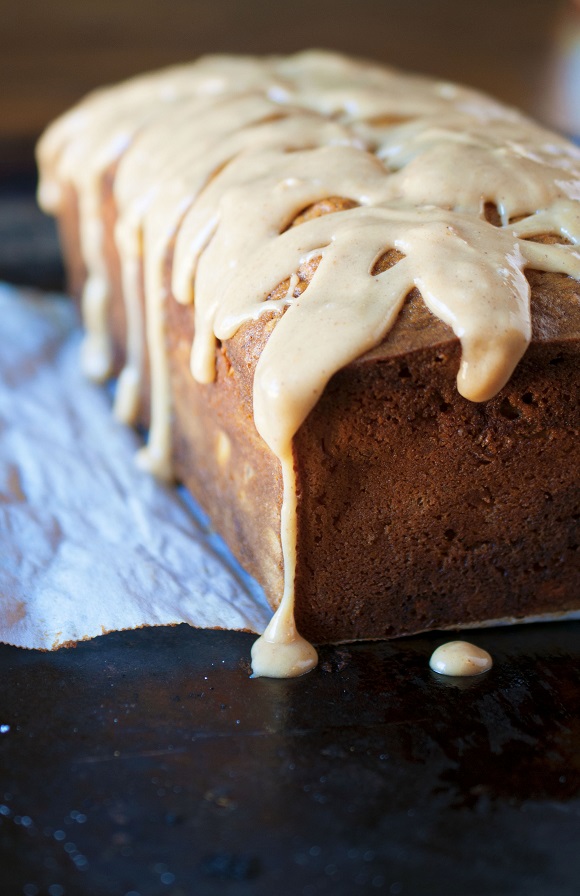 Want more Banana Bread Recipes?
Chocolate Chocolate Chip Sourdough Banana Bread
Dark Chocolate Sea Salt Caramel Banana Bread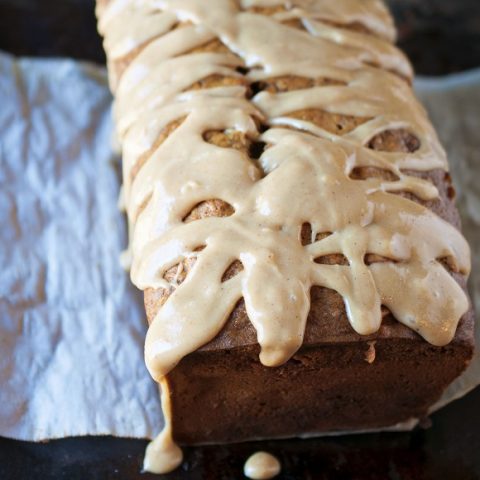 Fluffernutter Banana Bread
Ingredients
For the banana bread batter:
1 1/2 cup mashed bananas (about 4 medium bananas)
1 cup granulated sugar
1/4 cup vegetable oil
2 large eggs
1 tsp. vanilla extract
1 1/2 cups all-purpose flour
1 tsp. baking soda
¼ tsp. salt
1 cup peanut butter chips
For the marshmallow center:
4 oz. cream cheese, at room temperature
4 oz. marshmallow fluff
1 egg
3 TBSP flour
Glaze:
¼ cup peanut butter
¼ cup milk
1 cup powdered sugar
Instructions
Preheat oven to 350F.
Marshmallow center:
Using a stand mixer with the paddle attachment beat together the cream cheese and marshmallow cream.
Beat in the egg, scraping down the sides and bottom of the bowl after.
Beat in the flour and continue beating until the mixture is smooth.
Set aside.
Banana Batter:
In a medium bowl whisk together the flour, baking soda, and salt; set aside.
Using a stand mixer with a paddle attachment add the bananas and sugar and mix together for about 3 minutes on medium-high speed.
Add the oil and mix until incorporated.
Add eggs, scraping down after each addition.
Add flour mixture to the banana mixture and mix on low until the ingredients just start to come together.
Remove bowl from mixer and add in peanut butter chips.
Finish incorporating the batter being very careful not to over mix. Over mixing leads to tough bread.
Spray a 9x5 loaf pan with baking spray and place a piece of parchment paper in there with the sides hanging out to make it easy to remove the bread.
Divide batter in half and pour and smooth it in the pan.
Pour the prepared marshmallow cream cheese batter on top of the banana batter.
Spread with a spatula to smooth.
Pour the rest of the banana bread on top of the marshmallow cream cheese batter.
Bake at 350F for 45-55 (really does depend on your oven) minutes or until golden brown and toothpick comes out clean.
Let cool on rack while you prepare the glaze.
To make the glaze:
Whisk together the peanut butter and milk.
Add the powdered sugar in ¼ cup at a time and whisk until smooth. You may want more or less powdered sugar depending on what consistency you want your glaze at.
Pour glaze over bread.
Let set up (about an hour) then slice and serve.