This Cookie Butter Apple Crumble is filled with apple and topped with an oatmeal brown sugar crumb all covered in cookie butter caramel sauce.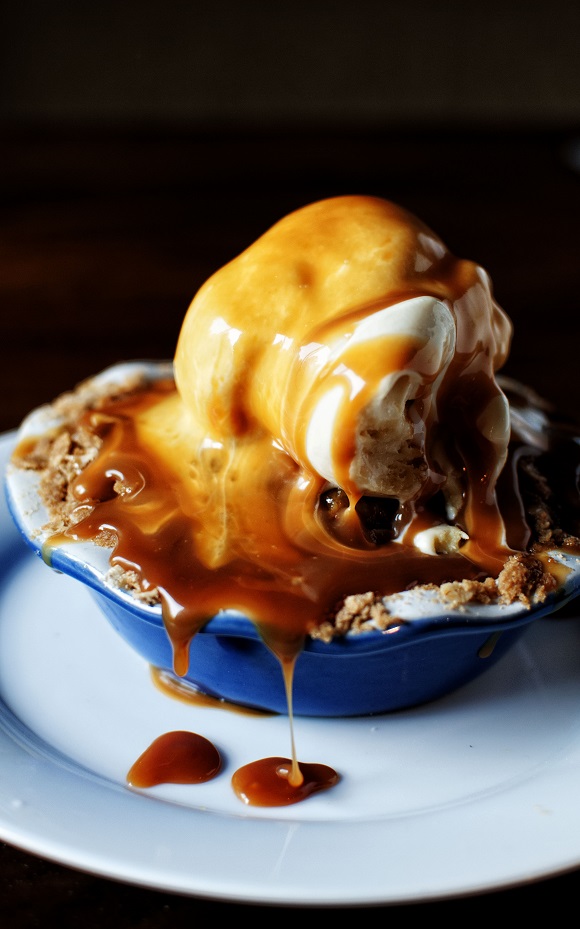 I've never quite grasped the concept of putting down your ex's next choice based on appearance.
If you are the type of woman (mostly women do this, I don't hear many men do it often) that likes to call your ex's new girlfriend, wife, etc. fat and/or ugly then you are in essence putting yourself down as well.
Most men have a type.
I've watched my guy friends over and over pick kind of the same girl sometimes a little more padding, sometimes a little less.
I only have a few guy friends whom chose way out of their usual range and that's just because those guys are really about the person and not what they look like.
My point?
Well if you are calling the ex's new girl ugly then chances are you might look a little bit like them…and therefore calling yourself ugly.
If the girl is bigger than you, so what?
You don't know why that person is that size.
Maybe they are a single mother of two kids.
And she chooses to spend her free time with her kids and her new man instead of going to the gym after she's done working?
Maybe she doesn't consider herself fat or if she does maybe she doesn't careb
Obviously your ex doesn't care if they are dating.
I'm sure there are many factors.
And weight comes and goes in a lot of people.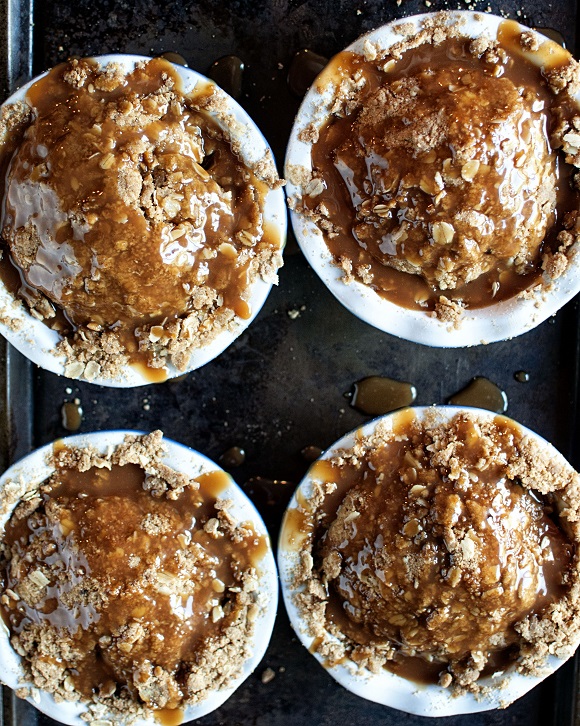 I get that these women are insecure, especially if they were the ones that were dumped.
You get the why her and not me so you go to a place of hurt.
But calling her ugly really isn't going to help your self-esteem at all.
If you have no reason to interact with these women (aka you don't have children with your ex) then you really don't need to concern yourself at all.
And if you do have kids with your ex the only thing you need to worry about is if the woman treats your children with respect (and your kids respect them).
You don't need to worry that she has a fat ass.
But whatever gets you through the day I suppose.
If I had to guess I would say the ex probably left for someone nicer and more secure in their looks.
And yes I thought the woman after me that my ex-husband dated (and lived with) was totally adorable.
I was sad when it didn't work out as I thought they were a good fit.
What sparked this?
I had a friend (really more of an acquaintance, so the text was even odder), who keep in mind literally posted "Strong Women Don't Put Other Women Down…They Lift Them Up" on her Facebook page that day.
Only to send me a picture of some woman.
Then followed up with "seriously this is what I was left for".
I didn't bother to respond.
I really wasn't in the mood to get on my soapbox at the time (obviously that feeling left :D).
Also FYI she wasn't left for the woman, she actually broke up with him, guess she forgot that part.
Stepping down off the soap box and back into the kitchen to discuss this Cookie Butter Apple Crumble.
I love the hint of spice in cookie butter and figured if I liked apples and peanut butter together that surely I would love apples and cookie butter together.
For sure, I was right.
Also chose to sort of form the crumble around the apples more like a crust.
But as you see it surely crumbles so no worries on that…it's crumbles.
Make sure to do the extra step of making the Cookie Butter Caramel Sauce as it really does take this over the top!
It's a great day to order my cookbook.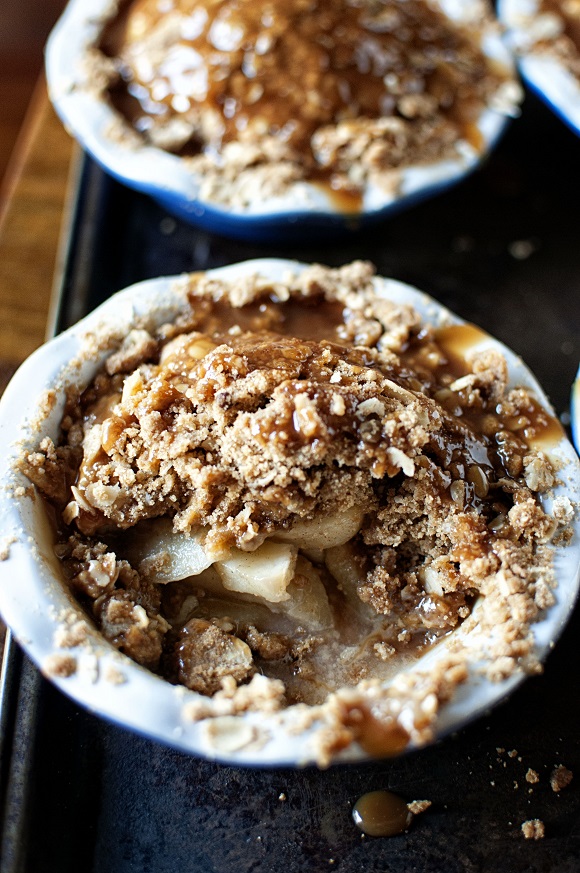 Want More Apple Recipes?
Cider Glazed Apple Fritter Muffins
Salted Caramel Apple Fritter Bread
Cinnamon Sugar Apple Babka Buns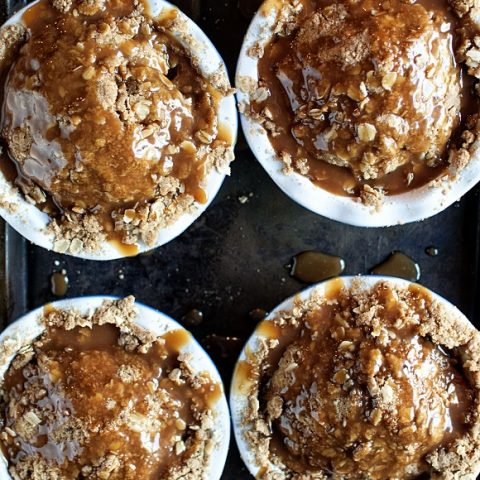 Cookie Butter Apple Crumble
Ingredients
For the Filling:
5 cup apples, sliced
¾ cup granulated sugar
1 tsp. cinnamon
½ tsp. nutmeg
Pinch of salt
For the Topping:
1½ cup quick oats
½ cup all-purpose flour
½ cup dark brown sugar, lightly packed
½ tsp. salt
½ cup cookie butter
¼ cup unsalted butter, at room temperature
vanilla ice cream
Instructions
Preheat oven to 350.
Lightly spray an 8×8 inch baking dish or individual pie dishes (Mine filled 4) with baking spray.
In a large bowl, toss diced apples with sugar, cinnamon, nutmeg, and salt. Set aside.
If you like your apples in pie/crisps on the crunchier side then leave them be. If you like them softer you will want to cook them for about 5 minutes over medium heat on the stove to pre-soften them up.
In a medium bowl, stir together oats, flour, brown sugar, and salt.
Cut in cookie butter and butter with a pastry blender or you can use a fork to get the mixture to resemble nickel to pea size crumbs.
Pour apples into prepared baking dish or divide among pie dishes.
Sprinkle with topping pressing it into the pie to sort of form a crust.
Bake for 20 minutes.
Top with aluminum foil and bake for another 10-15 minutes or until filling starts to bubble.
Remove from oven and allow to cool for 10 minutes before serving.
Top with ice cream and Cookie Butter Caramel Sauce