This Butterscotch Pumpkin Spice Walnut Fudge is a butterscotch based fudge mixed with pumpkin spice marshmallows and filled with walnuts.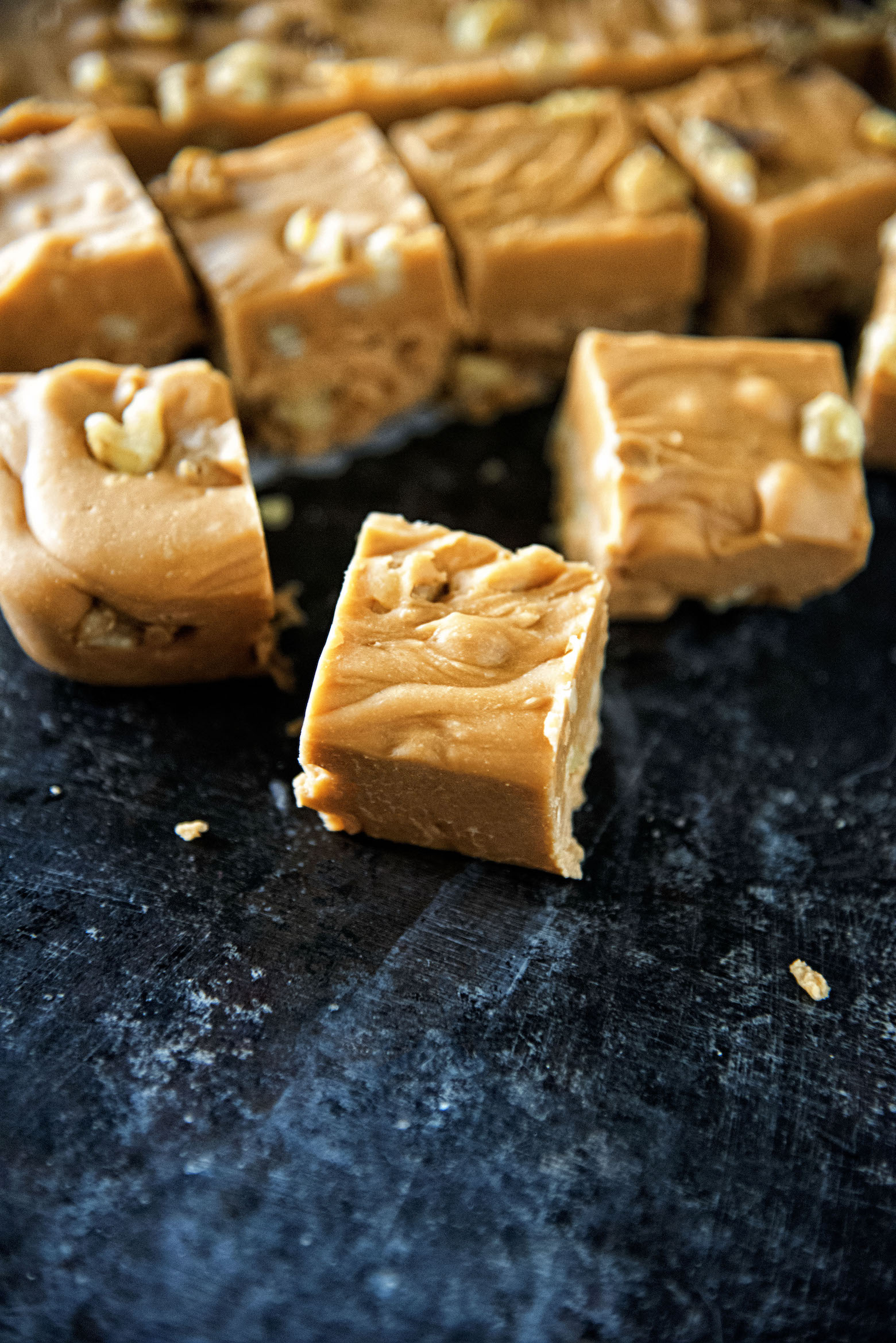 Long time readers of this blog know that about this time of year I like to start making fudge.
I make a lot of fudge.
So much so people assume that I sell it for a living.
Which I probably should just by how many people assume I sell it and try and put in orders. 🙂
And like most recipes on this blog my fudge is not the normal fudge.
There is Pineapple Upside Down Cake Fudge.
Snickerdoodle Cookie Dough Truffle Fudge.
And so many, many more.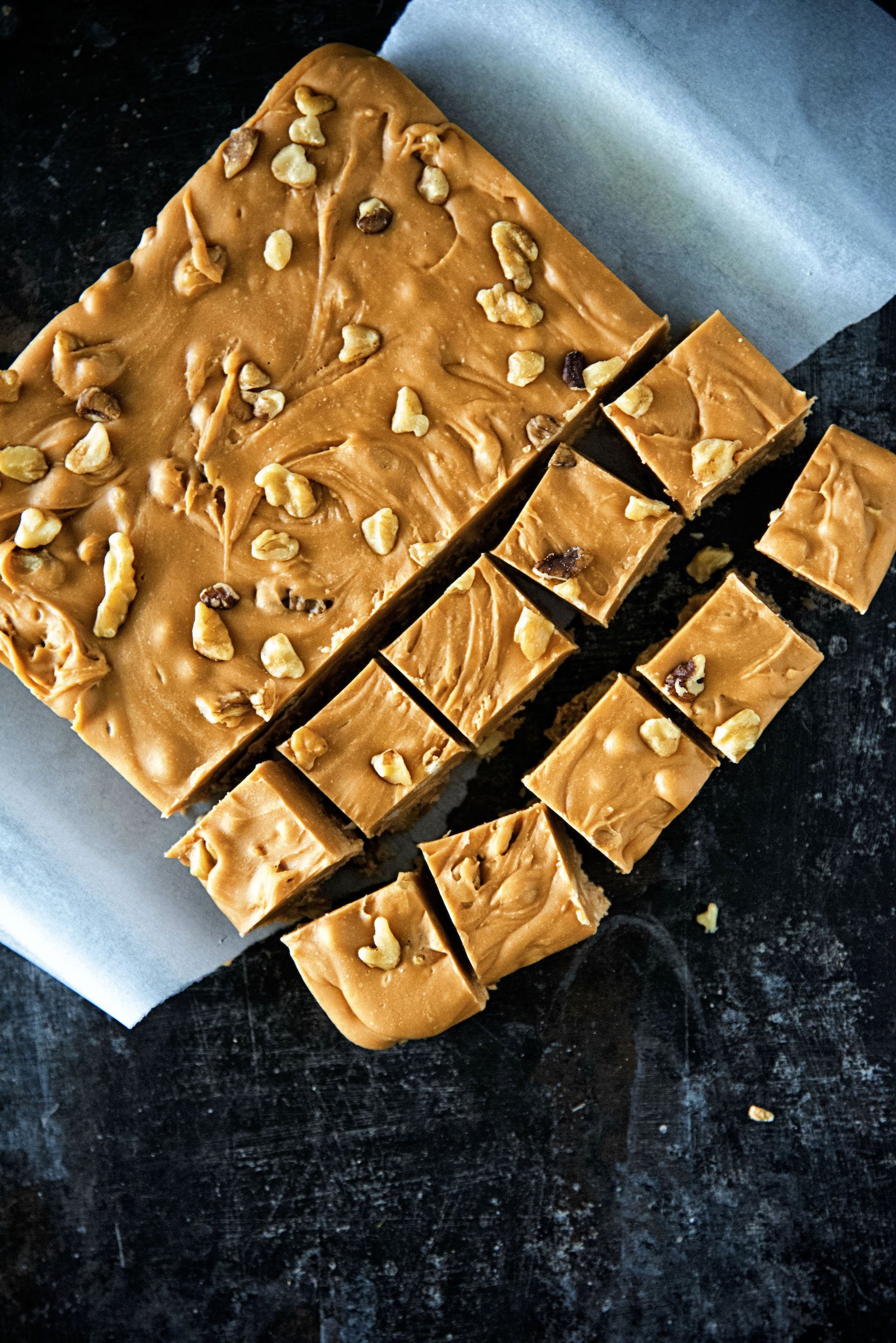 This year I'm starting off with a fall flavor.
Butterscotch Pumpkin Spice Walnut Fudge to be exact.
Every year I buy pumpkin spice marshmallows and other than cereal treats I don't do much with them.
If you can't find the marshmallows then use 7oz marshmallow creme with 2 tsp pumpkin pie spice in place of the marshmallows.
These are classic flavors with the butterscotch, pumpkin, and walnut.
But get ready because the fudge making has commenced.
And last but not least, it's a great day to order my cookbook.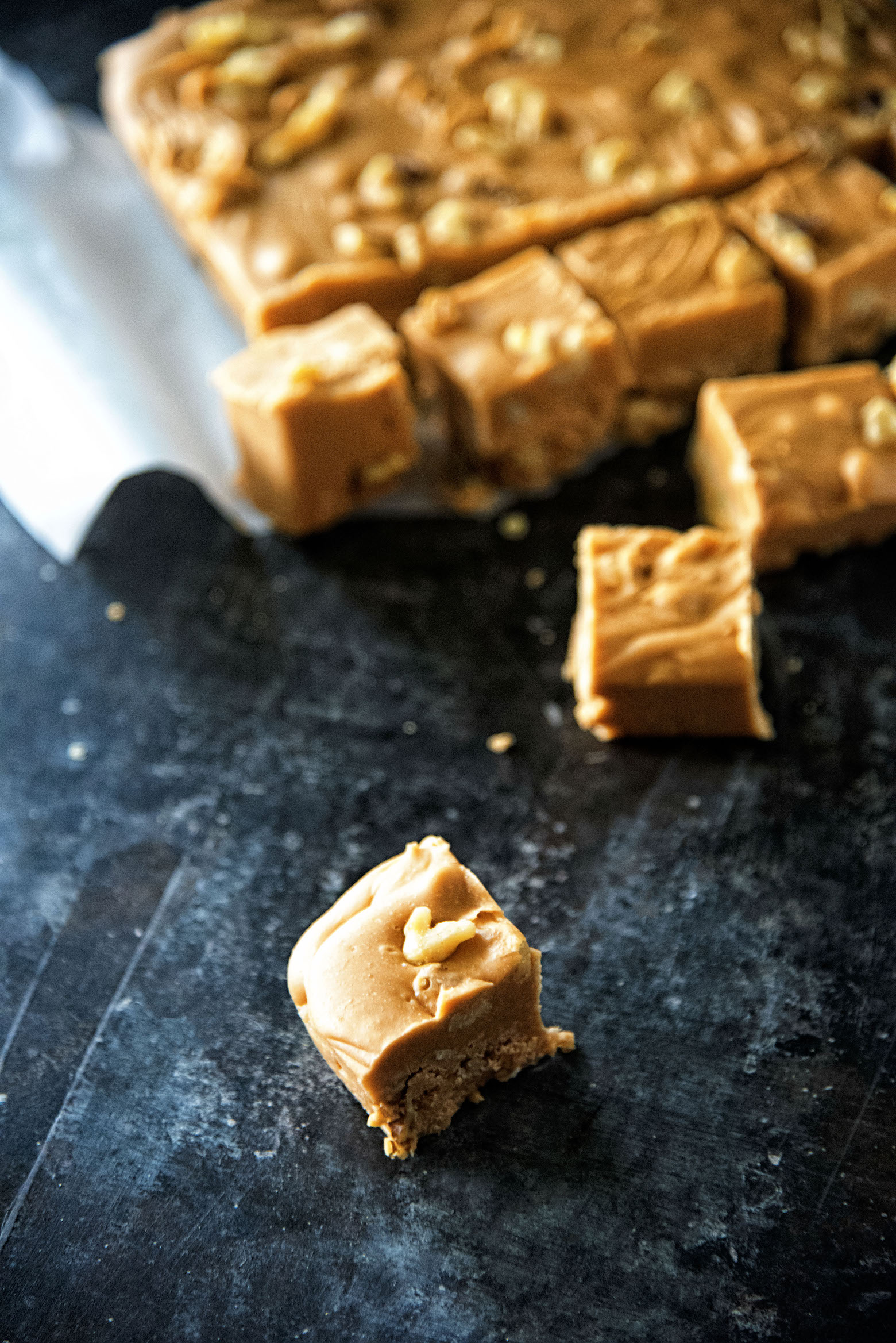 Want even more Fudge recipes?
Melted Chocolate Ice Cream Fudge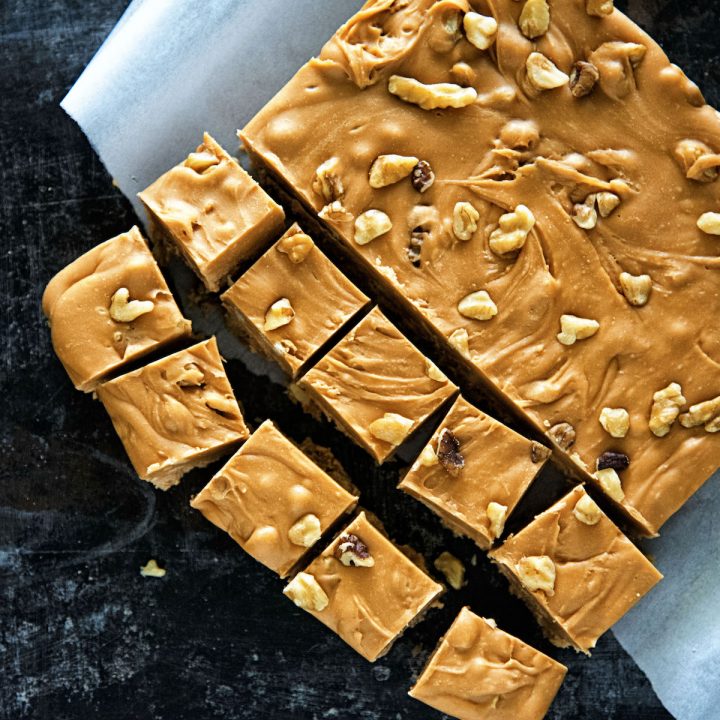 Butterscotch Pumpkin Spice Walnut Fudge
Ingredients
2 cups granulated sugar
4 oz. unsalted butter
½ cup heavy cream
2 cups butterscotch chips
7oz. Pumpkin Spice Marshmallows
1 cup chopped walnuts
Instructions
Line an 8×8 inch pan with parchment with an overhang so you can lift the fudge out later and coat with baking spray.
Combine sugar, butter, and heavy cream into a large heavy bottomed sauce pan and bring to a boil over medium heat.
Once boiling, attach a candy thermometer and reduce the heat to a hair above medium low and cook for 7-10 minutes until your thermometer reads 234°F (soft ball stage) , stirring constantly.
Once you reach 234F remove from heat and add the butterscotch chips and marshmallows stirring vigorously with a wooden spoon until the chocolate has melted and the mixture is smooth.
Stir in the walnuts.
Pour into prepared pan.
Top with extra walnuts if desired.
Let cool to room temperature.
Then lift out of the pan and onto a cutting board.
Cut into whatever amount you want.