This Trail Mix Fudge is a milk chocolate based fudge filled with peanuts, almonds, cashews, raisins, and M&M's. Way more exciting than regular trail mix.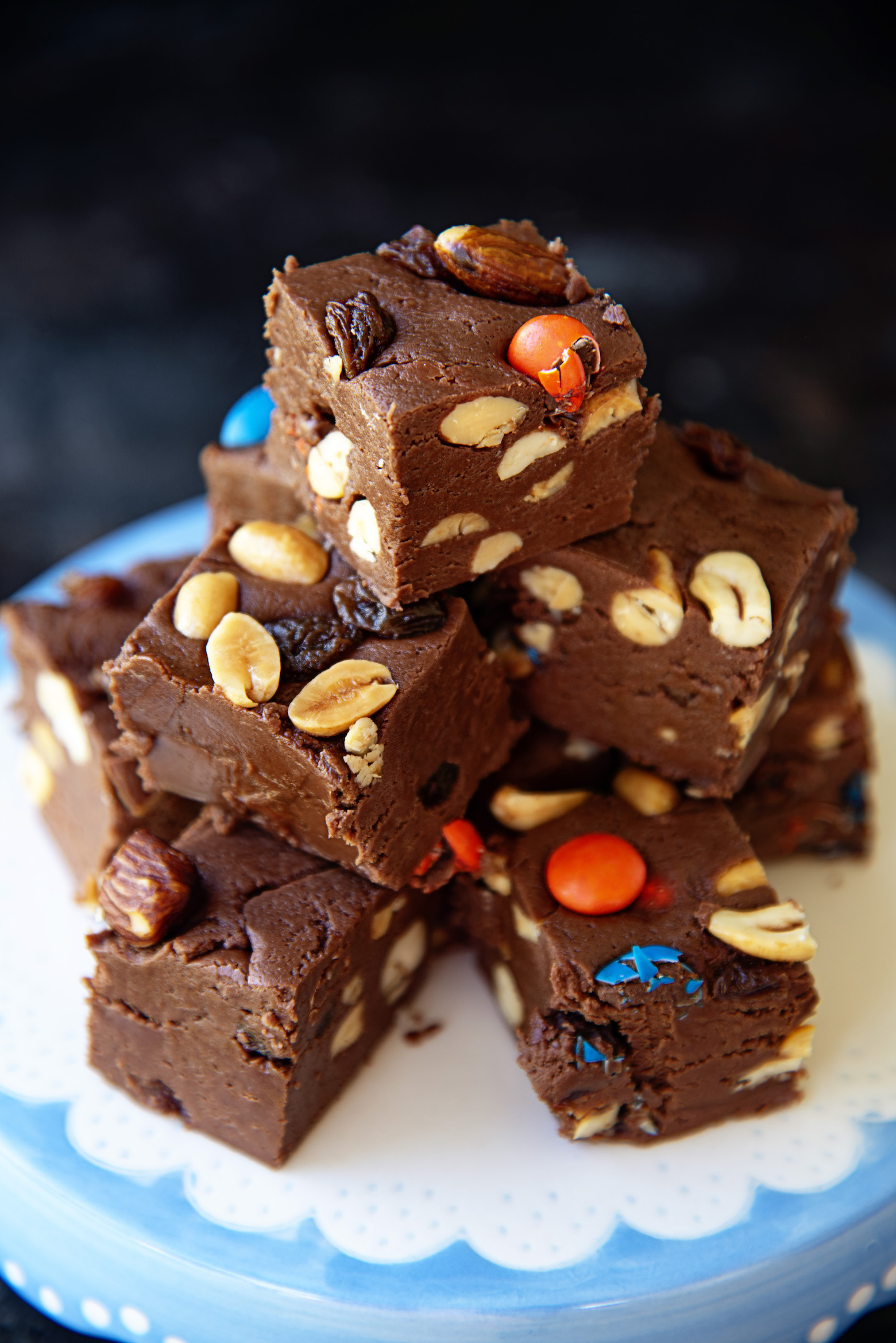 Well, it's the last day of #BacktoSchoolTreats Week. I hope you enjoyed the recipes I shared with you.
If you didn't see the Peanut Butter Jelly Caramel Corn or the Star Crunch Brownies, you should check them out.
You might think that trail mix isn't really a back to school thing but it is for me.
In junior high the only snacks they would sell other than at lunch time was a cup of trail mix for $.25 (yes, I'm that old that you could buy stuff for that cheap).
While it wasn't the fun kind with M and M's in it, I still became addicted to it.
Because unlike other trail mixes I had up to that point…this one had salted peanuts.
Given that it was a school I'm guessing it was cheaper to buy the salted kind of peanuts rather than unsalted.
The salted peanuts made the raisins to be a salty sweet that I never knew I needed.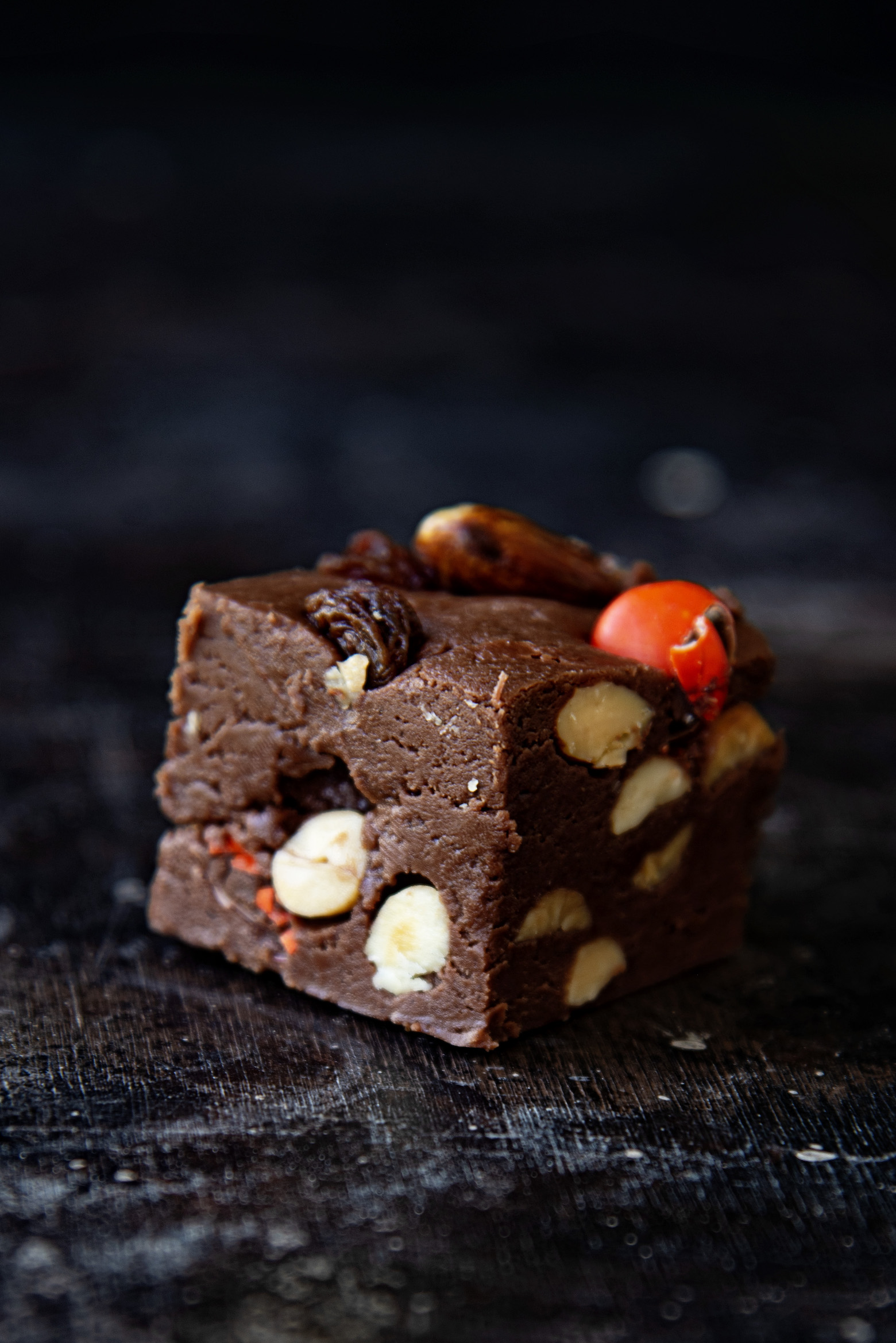 And I've been a trail mix junkie ever since.
While I do love all the varieties of trail mix you kind find these days (especially at Trader Joes) I tend to always pick the more classic mix.
I buy the giant bag of it at Costco.
Theirs has cashews, almonds, peanuts, raisins, and M and M's.
So that's what I used in this recipe because that's what we had in the house.
Feel free to use whatever trail mix is your favorite.
Be warned that since it is trail mix the fudge is not going to slice cleanly.
Though it did actually cut better than I thought it would.
Definitely use a sharp knife when cutting these.
It's a great day to order my cookbook.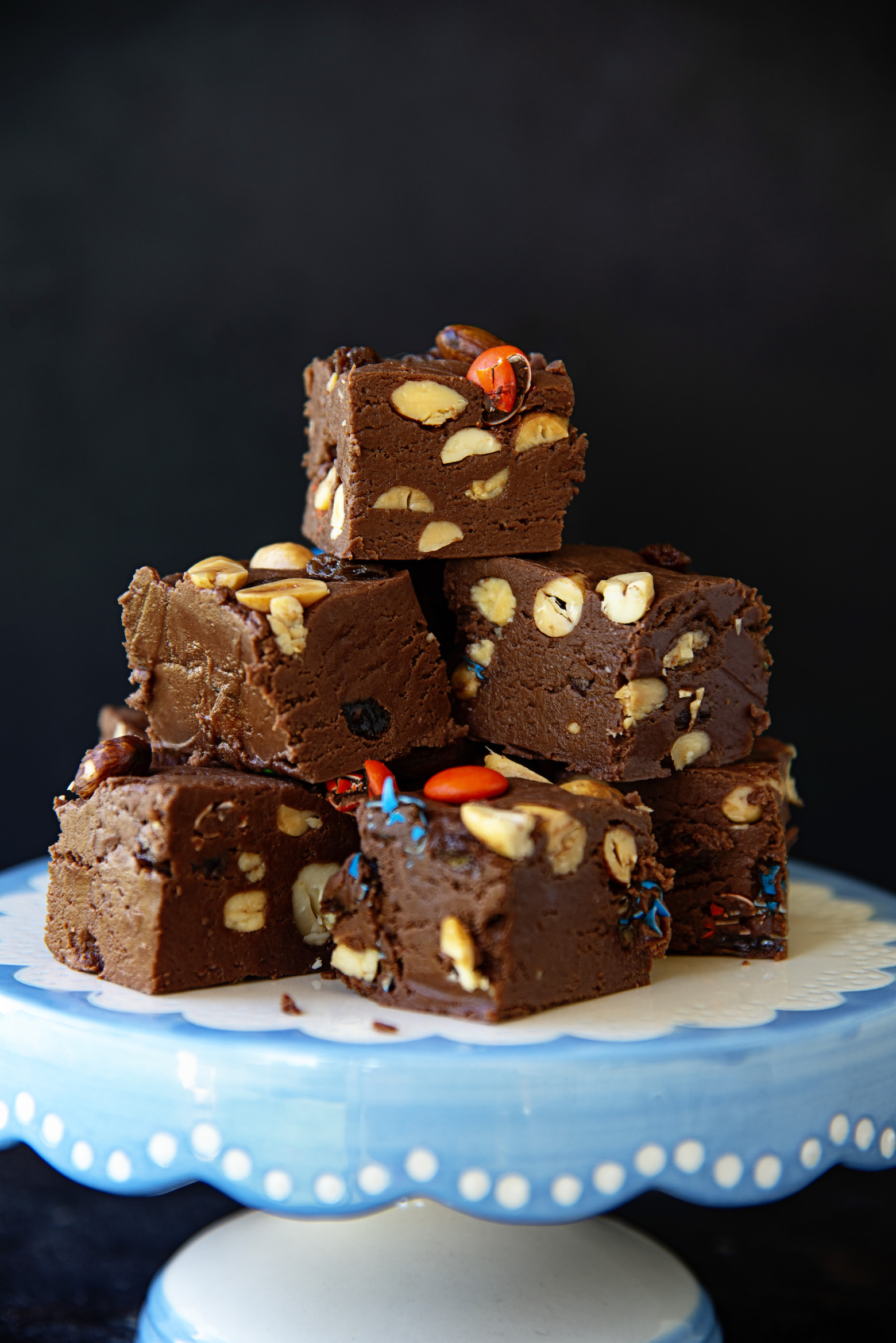 What are the other Bloggers making?
Drink Recipes
Butterbeer Milkshakes by The Redhead Baker
Breakfast Recipes
Blueberry Buttermilk Waffles by Making Miracles
Mini Cinnamon Rolls by Family Around the Table
Snack Recipes
Air Fryer Pizza Toast by A Kitchen Hoor's Adventures
Peanut Butter and Jelly Sandwich Kabobs by Blogghetti
Popcorn Snack Bars by Kate's Recipe Box
Dessert Recipes
Lemon Oatmeal Sugar Cookies by Jolene's Recipe Journal
Mango Snacking Cake by Palatable Pastime
Trail Mix Fudge by Sweet Recipeas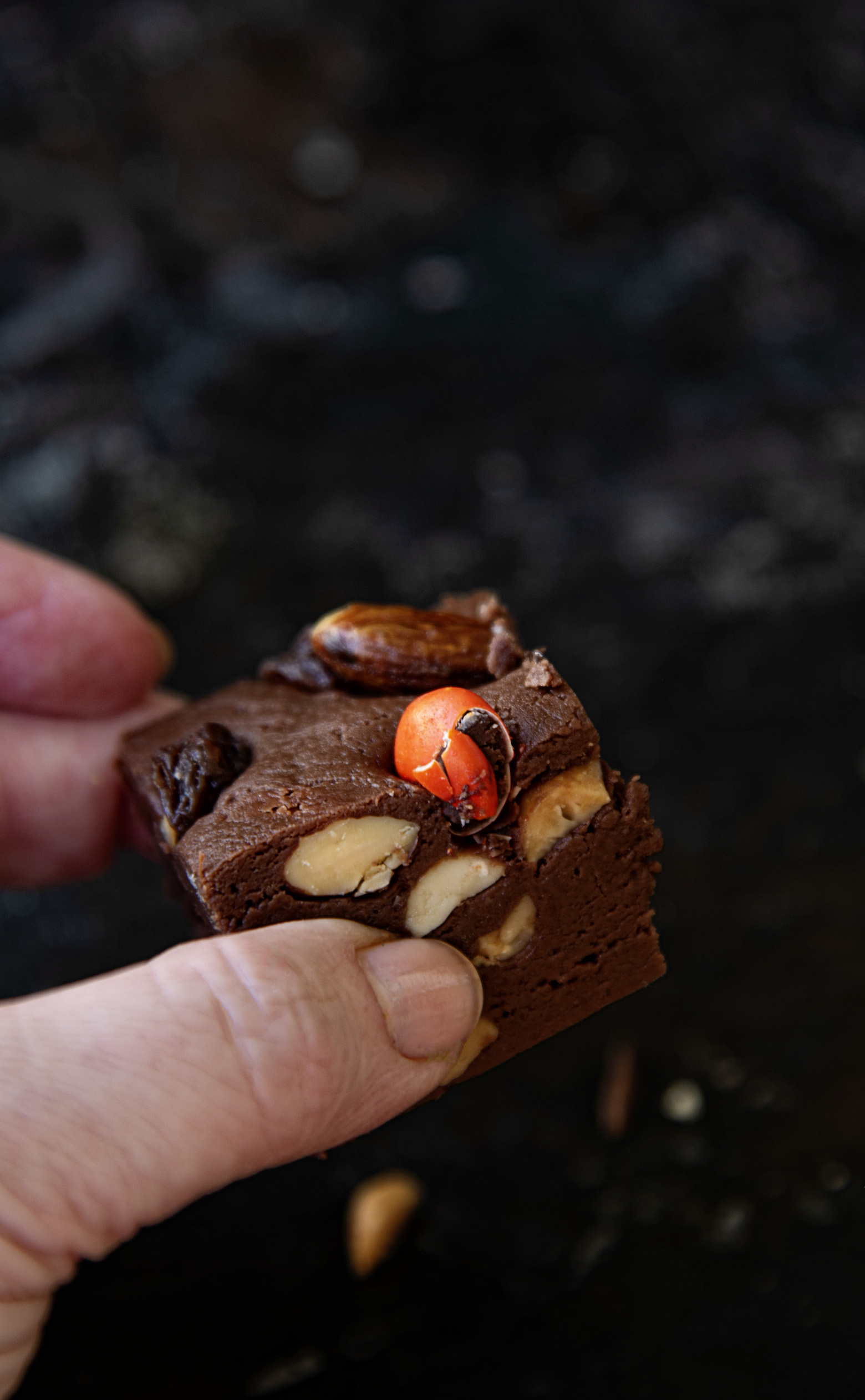 Want More Fudge Recipes?
Melted Chocolate Ice Cream Fudge
Lemon Blueberry Mascarpone Fudge
Trail Mix Fudge
Ingredients
2 cups granulated sugar
4 oz. unsalted butter
½ cup heavy cream
2 cups milk chocolate, finely chopped
7-ounce jar marshmallow crème
1 overflowing cup of Trail Mix (I used the Costco kind)
Instructions
Line an 8×8 inch pan with parchment with an overhang so you can lift the fudge out later and coat with baking spray.
Combine sugar, butter, and heavy cream into a large heavy bottomed saucepan and bring to a boil over medium heat.
Once boiling, attach a candy thermometer and reduce the heat to a hair above medium low and cook for 7-10 minutes until your thermometer reads 234°F (soft ball stage), stirring constantly.
Once you reach 234F remove from heat and add the milk chocolate chips stirring vigorously with a wooden spoon until the chocolate has melted and the mixture is smooth.
Add the marshmallow crème and mix until well blended.
Fold in the trail mix.
Pour into prepared pan.
Sprinkle a little more trail mix on top if desired. Press down slightly to help it stick to the fudge.
Let cool to room temperature.
Then lift out of the pan and onto a cutting board.
Cut into whatever amount you want.