These Key Lime Margarita Jelly Shots are slightly more tart but sweet version of your basic margarita using a key lime liqueur.
It's Election day.
It's also Tipsy Tuesday. 🙂
So I wanted a no nonsense Jelly Shot.
Key Lime Margarita Jelly Shots.
Today is probably going to be a tequila shot kind of day. 🙂
Or maybe it won't.
But I know a lot of people are stressing about the outcomes of today's mid-terms.
And we should.
The current environment we have politically is not a nice one.
I'm hoping that will change.
These shots us Margaritaville Gelatin Margarita Flavor.
It is a specialty item that I order online, I highly suggest you do too.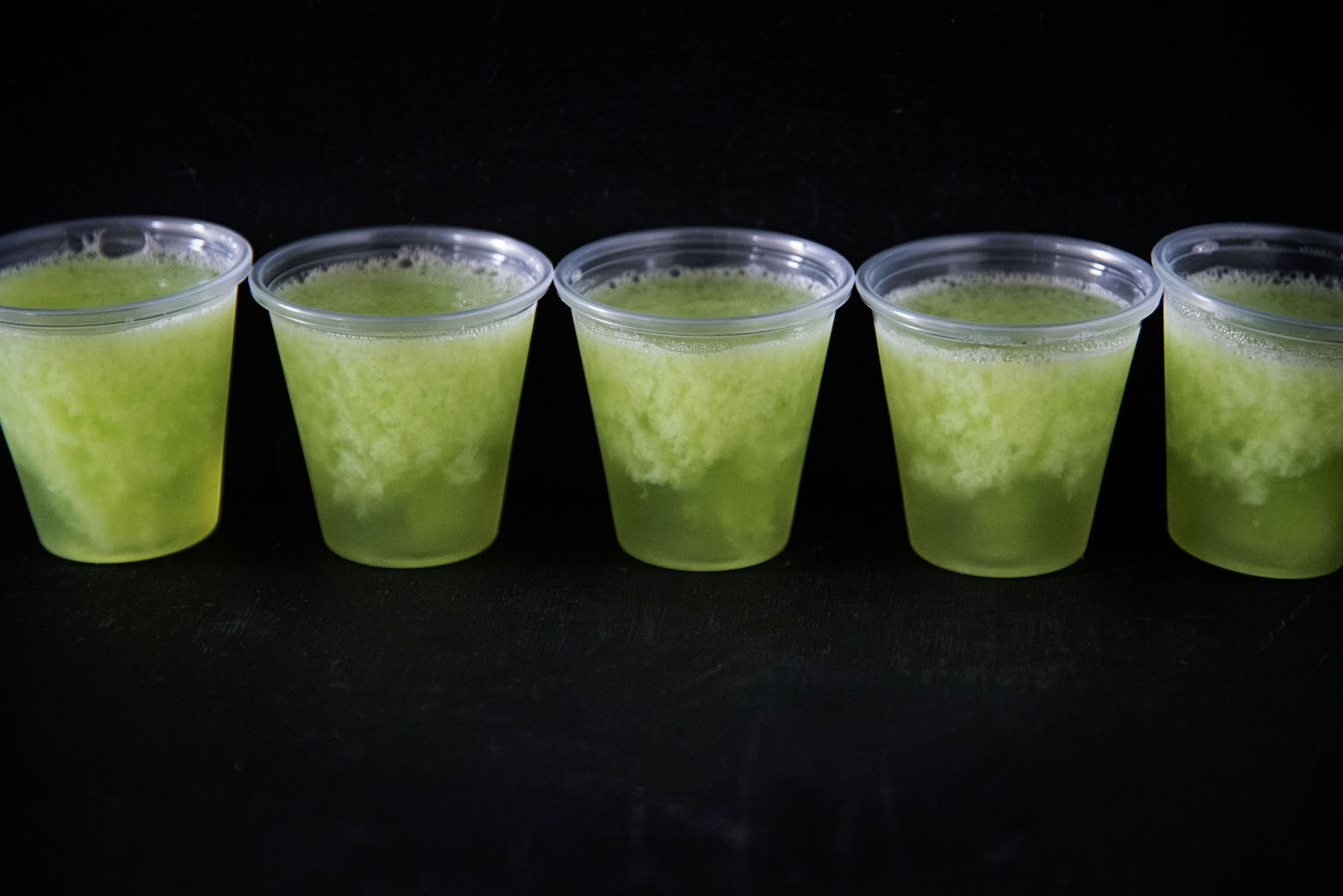 I use this flavor a lot.
Which means you will see it again on here.
If you don't want to get the margarita gelatin you can use lime but it really won't be the same.
Since this uses a cream liqueur the cream won't mix that great with the booze but it taste good so ignore it.
There are other key lime pie flavored liqueurs that you can sub out if you cannot find the Keke Beach Key Lime Pie Cream Liqueur.
I've already voted by mail here in WA state.
Our whole state votes by mail.
If you haven't voted early…please go and vote.
I promise it really does matter.
P.S. It's a great day to buy my cookbook.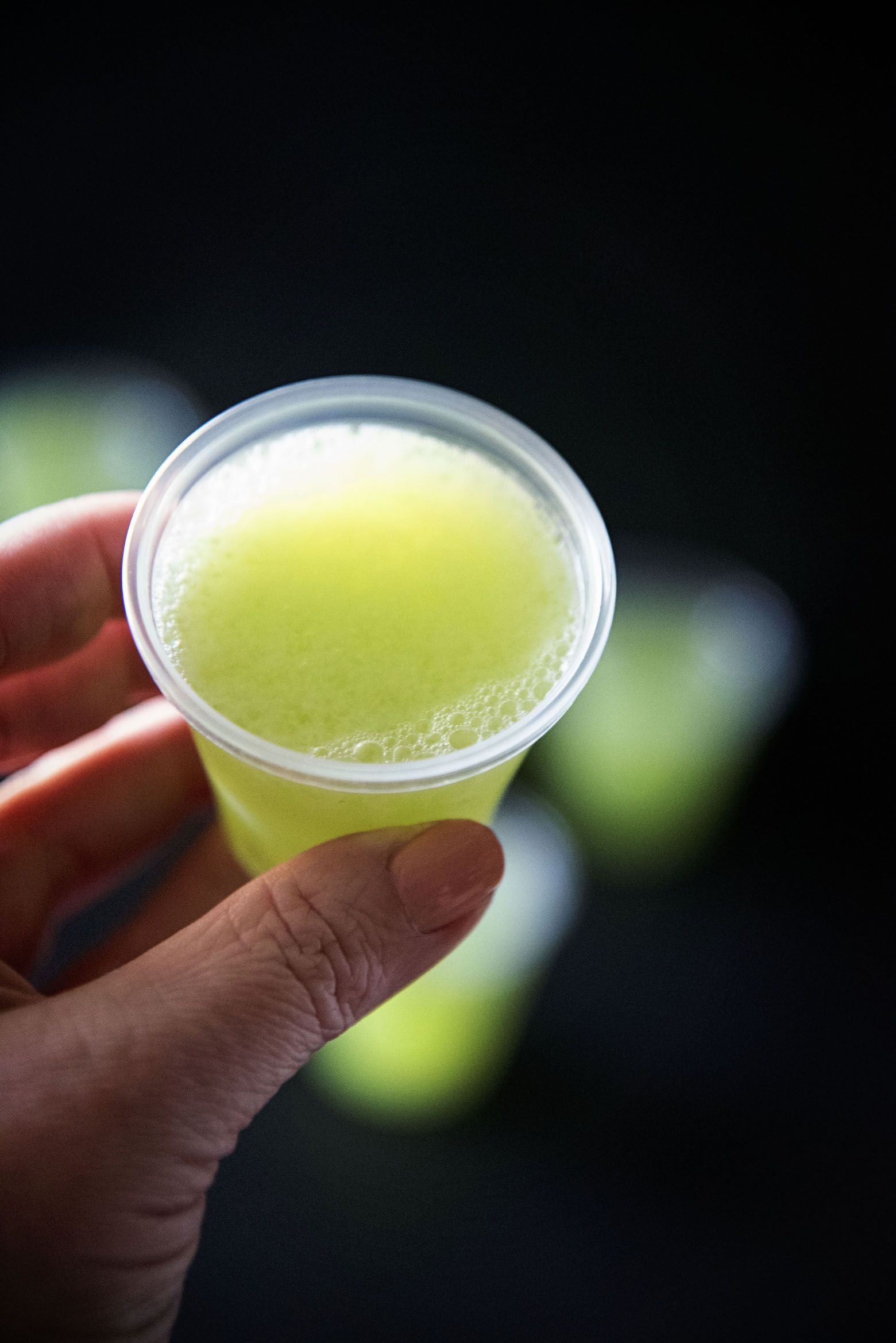 Want More Jelly Shot Recipes?
Peanut Butter Grape Jelly Jelly Shots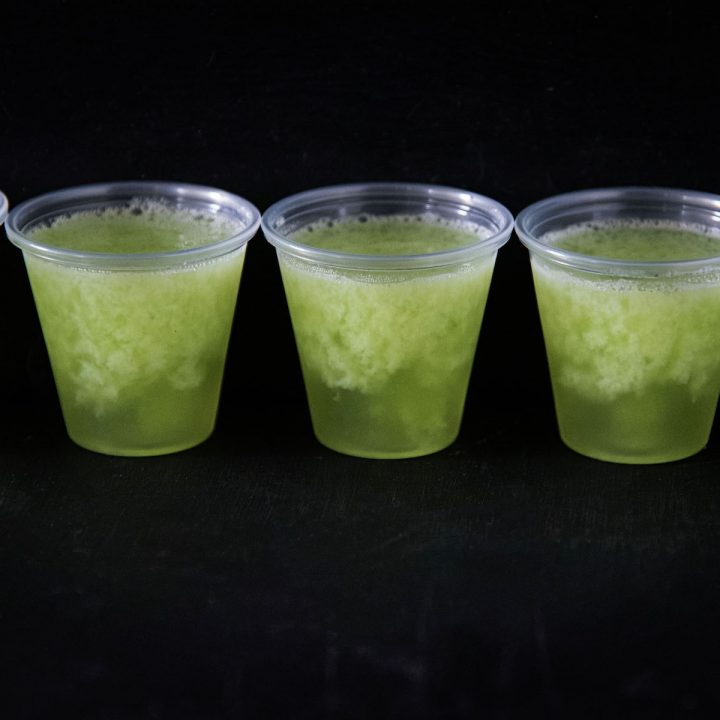 Key Lime Margarita Jelly Shots
Ingredients
3 cups water, divided
2 (3 oz) packages Margaritaville Gelatin Margarita Flavor (or lime Jell-O)
3/4 cup silver tequila (I used the Costco brand)
1/4 cup Keke Beach Key Lime Cream Liqueur
Instructions
Bring 2 cups water to a boil.
Empty gelatin powder into a large mixing bowl and add the boiling water.
Continue stirring for two minutes or until the jello is completely dissolved.
Add in the cup of cold water, tequila, and key lime liqueur.
Stir until mixed and pour into 2oz. cups filled 1/2 to 3/4 of the way.