This Milk and Cookie Fudge is vanilla fudge filled with chocolate chip cookie pieces and chocolate chip cookie dough truffles.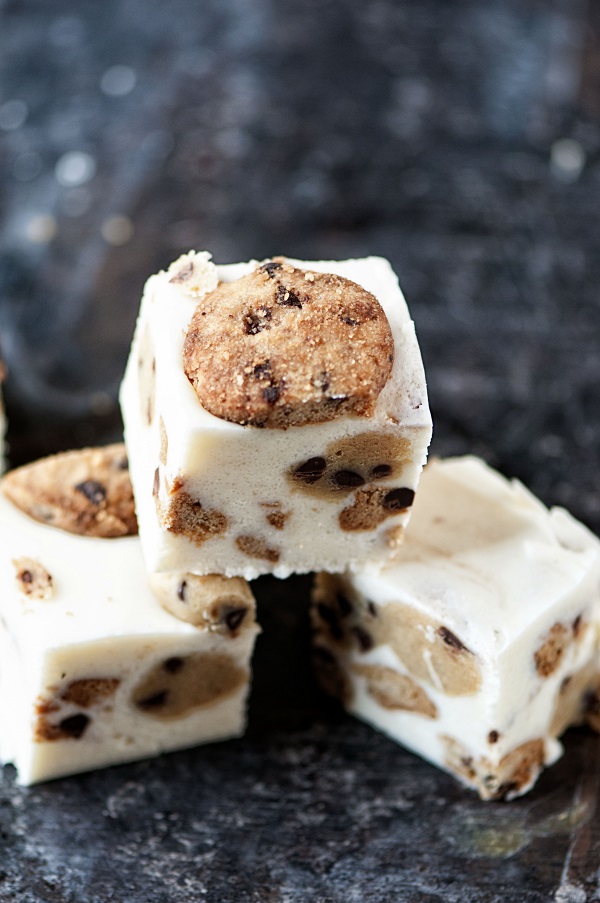 Our blended family counselor called it F.O.G.
Fear.
Obligation.
Guilt.
It's sometimes called emotional blackmail.
And it's a powerful tool that a lot of manipulative people use.
Sometimes people don't realize they are doing it, others have perfected it to an art form and a way to survive in life.
Maybe you haven't called your mom in a while and when you do call she rolls out "I never hear from you" line she's guilting you.
Granted it's probably not too much on purpose, even though it's not very nice.
But if you call and she says "oh, it's nice to hear from you it's been so long I told everyone you abandoned us and don't love me" then she's a manipulator.
And I would honestly suggest (no I'm not a counselor I just play one on TV) that you cut that person out of your life.
It's funny because I have a family member that I don't talk to and haven't for years because they bring nothing positive to my life.
People are in awe that I don't talk to that person.
They are family.
No, I don't believe in the family obligation line at all.
If someone is family and is not a good person or is not bringing something positive to your life, you don't need them in your life regardless of who they are.
In fact, my husband and I are cleaning house in this aspect starting tomorrow.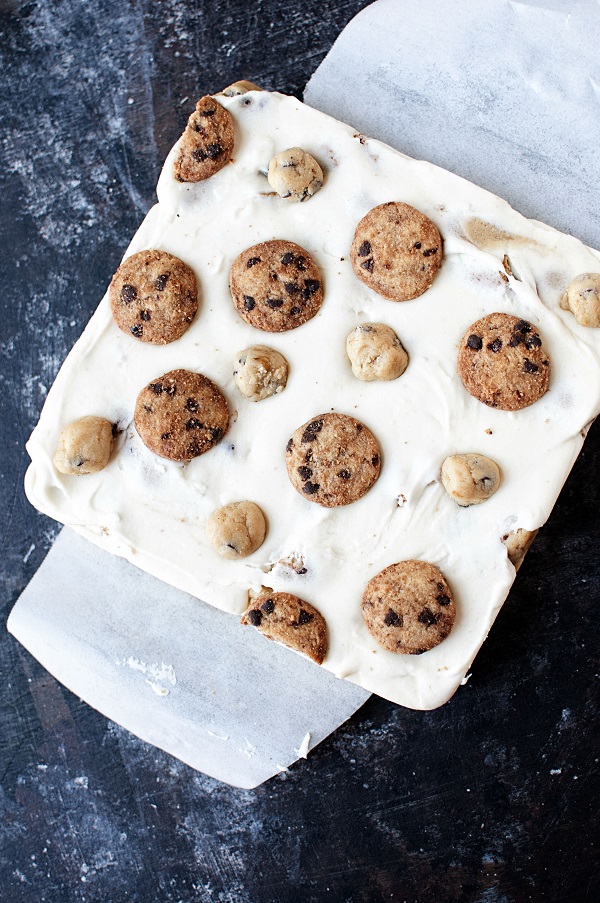 Pretty much everyone manipulates in one form or another.
I do it every week lately when I post sad photos of old dogs in shelters waiting for homes while I ask people to donate money to Old Dog Haven.
But I get (because I've been there) that some people can't help.
Some people aren't dog people.
And some people don't realize how quickly dogs decline in a shelter.
Especially older ones (that's why I try and spread the word).
Heck, even my two closest friends have never donated to my team…and that's okay.
Doesn't mean I won't try because at least it's helping dogs 😀 .
Heck, I even bribe (manipulate) certain players to show up to a game when they don't want to play against a certain a-hole team by bringing snacks. 😀
Snack manipulation is a totally acceptable form of manipulation. 😀
This Milk and Cookie Fudge would totally get players to show up to play against any team…even the Red Wings. 🙂
Again, I used the cookie dough truffles.
This fudge turned out even better than I thought and amazingly was not as sweet as I thought it would be.
Be sure to order my cookbook.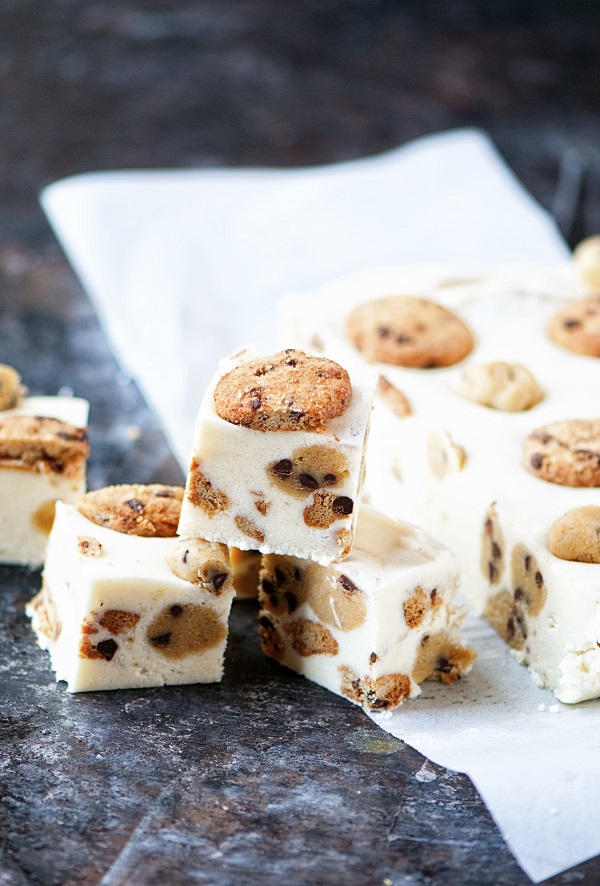 Want more fudge recipes?
Spiced Rum Raisin Chocolate Fudge
Monster Cookie Chocolate Fudge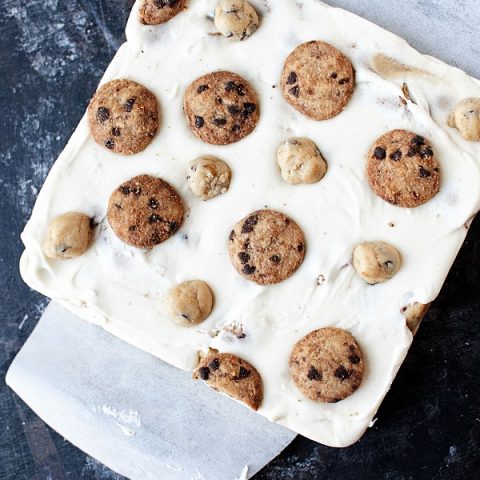 Milk and Cookie Fudge
Ingredients
2 cups granulated sugar
4 oz. unsalted butter
1/3 cup heavy cream
2 cups white chocolate chips
1 tsp. vanilla bean paste (or extract) (I used Rodelle of course)
7-ounce jar marshmallow crème
15 chocolate chip cookie dough truffles
10 Chips Ahoy cookies, chopped
Instructions
Line an 8×8 inch pan with parchment with an overhang so you can lift the fudge out later and coat with baking spray.
Combine sugar, butter, heavy cream into a large heavy bottomed sauce pan and bring to a boil over medium heat.
Once boiling, attach a candy thermometer and reduce the heat to a hair above medium low and cook for 7-10 minutes until your thermometer reads 234°F (soft ball stage) , stirring constantly.
Once you reach 234F remove from heat and add the white chocolate chips, stirring vigorously with a wooden spoon until the chocolate has melted and the mixture is smooth.
Add the vanilla bean paste and marshmallow crème and mix until well blended.
Fold in the cookie pieces.
Pour ½ the mixture into prepared pan.
Sprinkle the cookie dough truffles.
Pour the remaining mixture over the truffles and fudge.
Let cool to room temperature. Then lift out of the pan and onto a cutting board. Cut into whatever amount you want. I think I got about 20 pieces.