This Mojito Fudge is a fun twist on the Mojito cocktail. Creamy white chocolate based fudge flavored with lime, mint, and of course rum.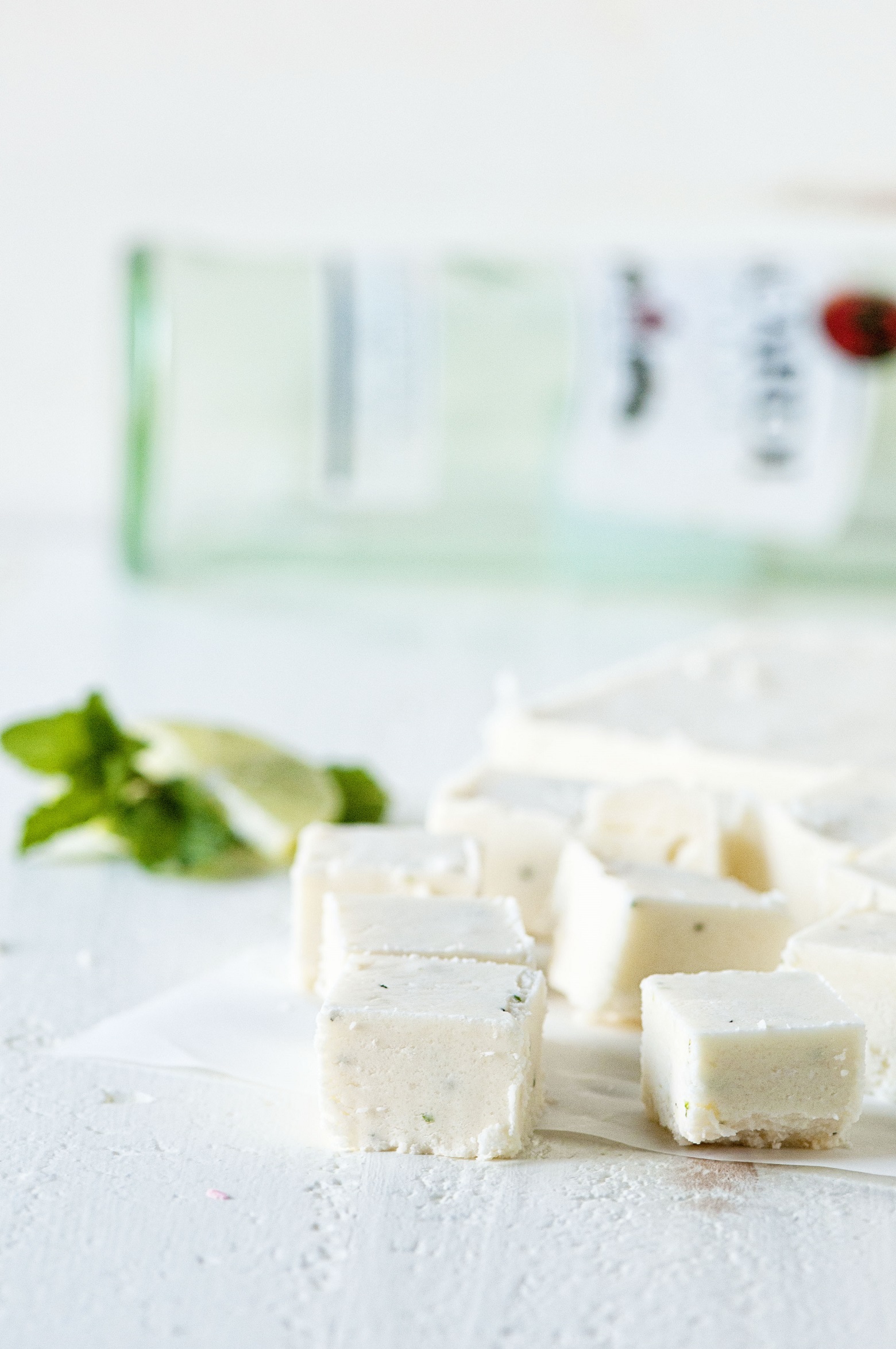 We are in the peak of dieting season right now just like every January.
This year seems to be the year of Whole 30.
I know several people who have done it.
Loved it. Lost weight.
Say they've never felt better…but then somehow never stay on it.
Then January the next year vow to stay on it again.
But I'm not here to talk about Whole 30.
I'm here to talk Oprah and Weight Watchers.
Oprah has forever been open about her struggles with her weight.
She's lived on shakes.
Had private chefs and private trainers and was able to throw all the money in the world at it.
And yet she struggles.
Now she is under criticism that she lost this weight and is still fat.
That she should not be the spokesperson and be fat.
I, for one, am happy to see this.
See, I feel like she is finally realizing that she may never be thin and that's okay.
That there is more to life than crash dieting.
And if Oprah can feel that way then maybe others can start to embrace that too.
We put so much off in life with the idea that if we just weighed 20 pounds less than we could do all the things.
Go do all the things now…at the weight you are now.
Don't wait.
I also appreciate that she has commented that she won't say that she won't gain the weight back.
She says she is committed to continuing on to maintain the weight loss but that she will never say never.
Which is refreshing.
One thing I still don't like about WW is that you have to get to a certain weight for goal.
I realize that because they offer free membership for life once your reach and maintain your weight that there has to be some limit…but maybe just do away with that limit.
While I was losing weight on WW I was in a meeting and after that meeting a woman came up to me.
She was the regional director there to evaluate the leader running the meeting.
She told me she thought I would make a great leader and the leader of the meeting agreed with her.
The director asked me how long I had been at goal and I replied that I was not at goal.
That I had 16 pounds to go.
She commented that I just needed to up my goal to the highest allowed (they base off of BMI) and I told her I had.
She was shocked, as I did, indeed, look thin.
Because I was thin.
I was a size 4/6 and I still had to drop 16 pounds for the BMI chart to consider myself healthy.
I was overweight…according to them.
Think about that.
They still decided to train me…and I basically went into crash diet mode…more than I was…because I wanted to lose the weight quickly so that I could train to be a leader.
Right after I became a leader I gained the weight back (well not all) since I was having marital issues and I am an emotional eater.
So I hope that WW will move towards a new system where they don't put too much emphasis on the number and more on the emphasis of living your life to the fullest.
Not related to dieting…fudge. 🙂
In my quest to make unusual fudge flavors I decided to make Mojito fudge.
I wasn't sure how it would turn out but it's surprisingly…refreshing.
Which is not how one usually describes fudge.
It think it's the mint.
Regardless, it's quite tasty and if you are a fan of the drink you will be a fan of the mojito fudge.
And as always be sure to buy my cookbook.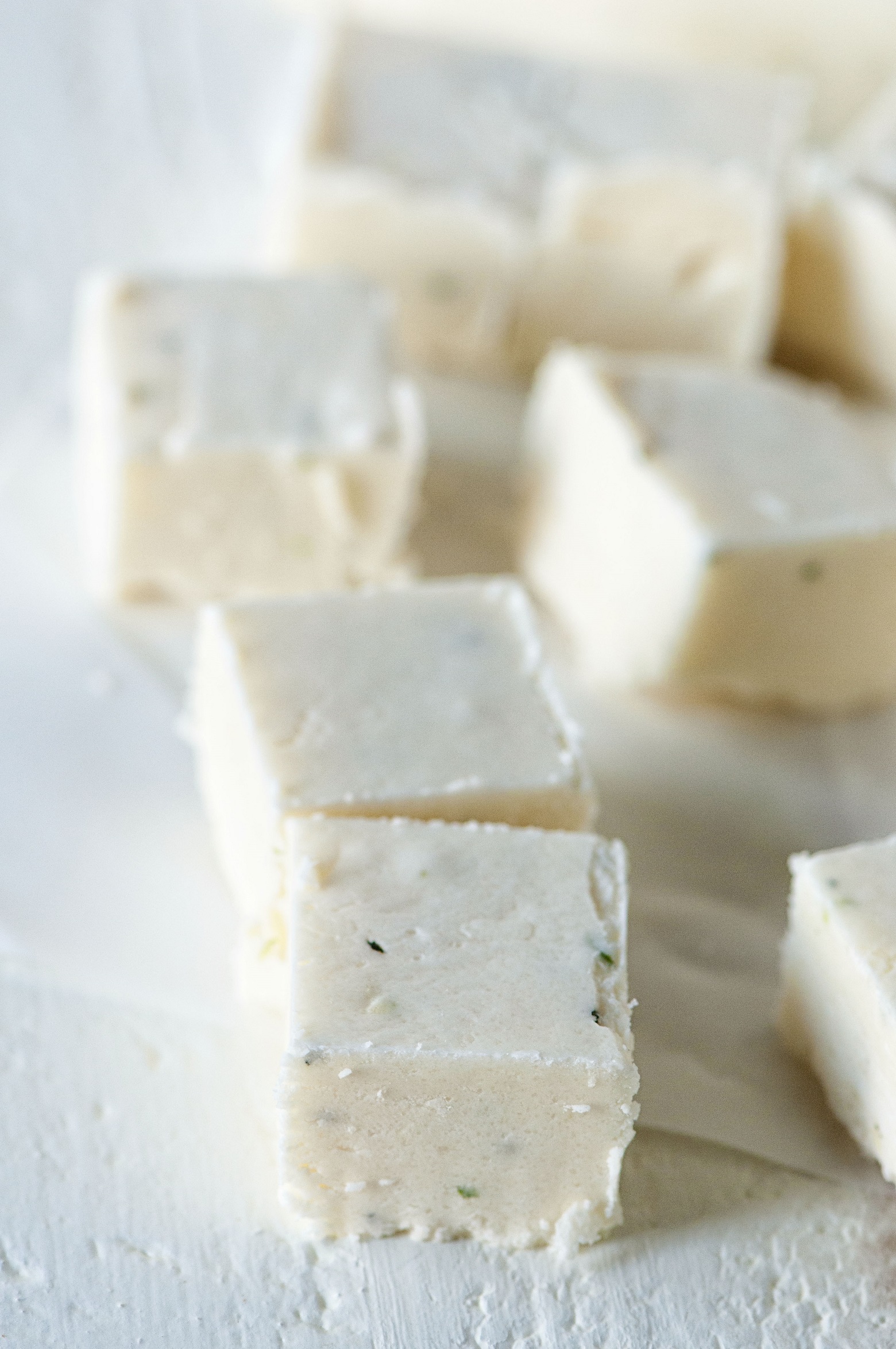 Want More Fudge Recipes?
Lemon Blueberry Mascarpone Fudge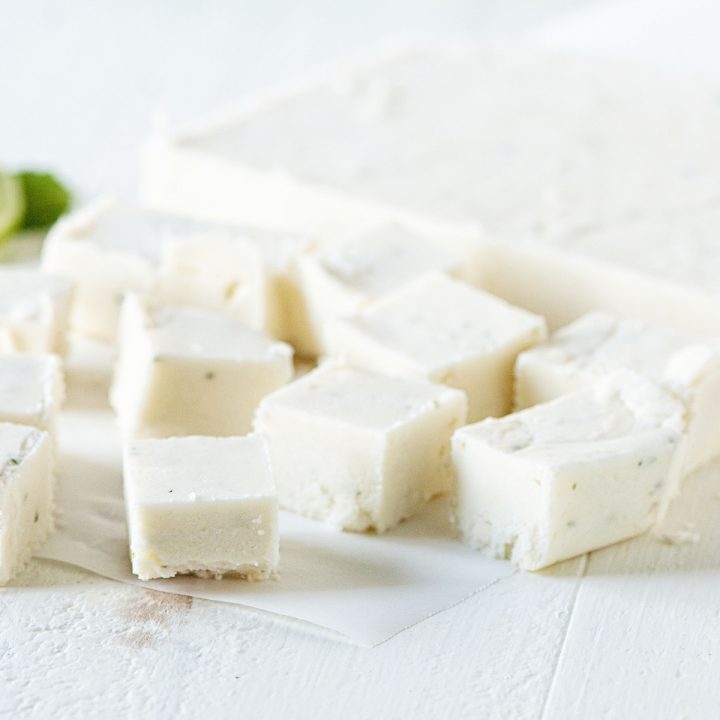 Mojito Fudge
Ingredients
2 cups granulated sugar (superfine is best)
4 oz. unsalted butter
1/3 cup heavy cream
3 TBSP lime juice
1 TBSP White Rum
2 cups white chocolate chips
4 drops of Mojito flavoring (look at bottom of recipe where to buy)
1 TBSP fresh mint, minced
Zest of 1 lime
7-ounce jar marshmallow crème
Instructions
Line an 8×8 inch pan with parchment with an overhang so you can lift the fudge out later and coat with baking spray.
Combine sugar, butter, lime juice, rum, and heavy cream into a large heavy bottomed sauce pan and bring to a boil over medium heat.
Once boiling, attach a candy thermometer and reduce the heat to a hair above medium low and cook for 7-10 minutes until your thermometer reads 234°F (soft ball stage) , stirring constantly.
Once you reach 234F remove from heat and add the white chocolate chips, stirring vigorously with a wooden spoon until the chocolate has melted and the mixture is smooth.
Add the mojito flavoring, fresh mint, zest, and marshmallow crème and mix until well blended.
Pour into prepared pan.
Let cool to room temperature. Then lift out of the pan and onto a cutting board. Cut into whatever amount you want. I think I got about 32 pieces.