Vegetarian Pear Walnut Oregon Blue Cheese Quiche: The bottom of this quiche is a pear-onion jam layer and then filled with sautéed pears, toasted walnuts, and Oregon Blue Cheese. A perfect fall quiche.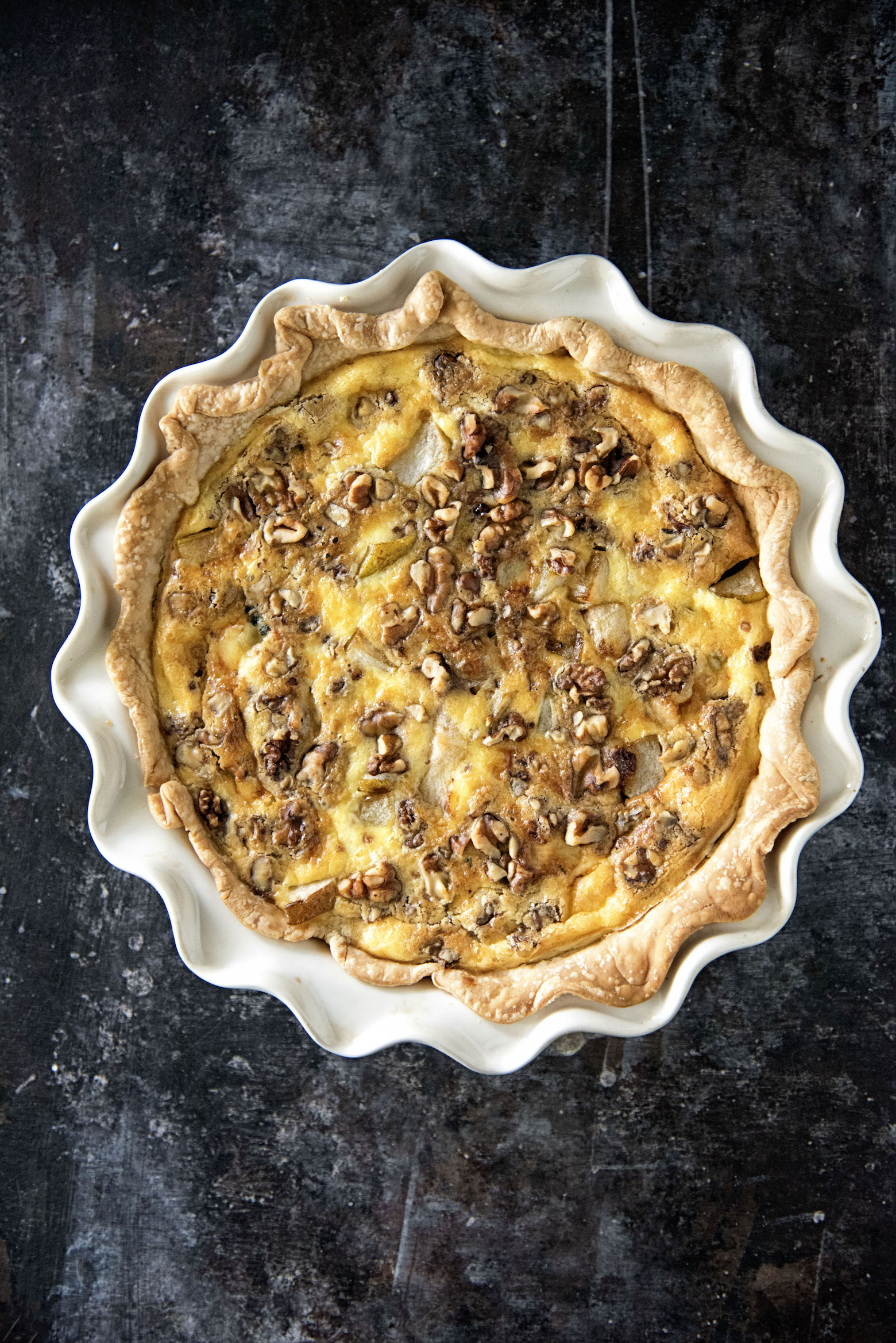 I love quiche for entertaining.
It's incredibly versatile and you can quickly throw one together.
And almost everyone eats them.
I often create quiches based on leftovers or randoms in the fridge.
It's how Fried Rice Quiche came about.
How BBQ Pulled Pork Quiche happened as well.
One day when I had too many pears, blue cheese, and walnuts leftover after a salad I made I decided to throw it in a quiche.
The quiche ended up being a huge hit.
In recent years I've started to brush a bottom layer of my pear-onion jam that I use with my soups and my blue cheese cheesecake.
Rogue Creamery Oregon Blue Cheese was used in this recipe. You may not be able to find it so use your favorite blue cheese.
I discovered this blue cheese when I was visiting Harry and David years ago and have loved it ever since.
If you are a fan of pear and blue cheese I highly suggest giving this a try. It's a surprise hit.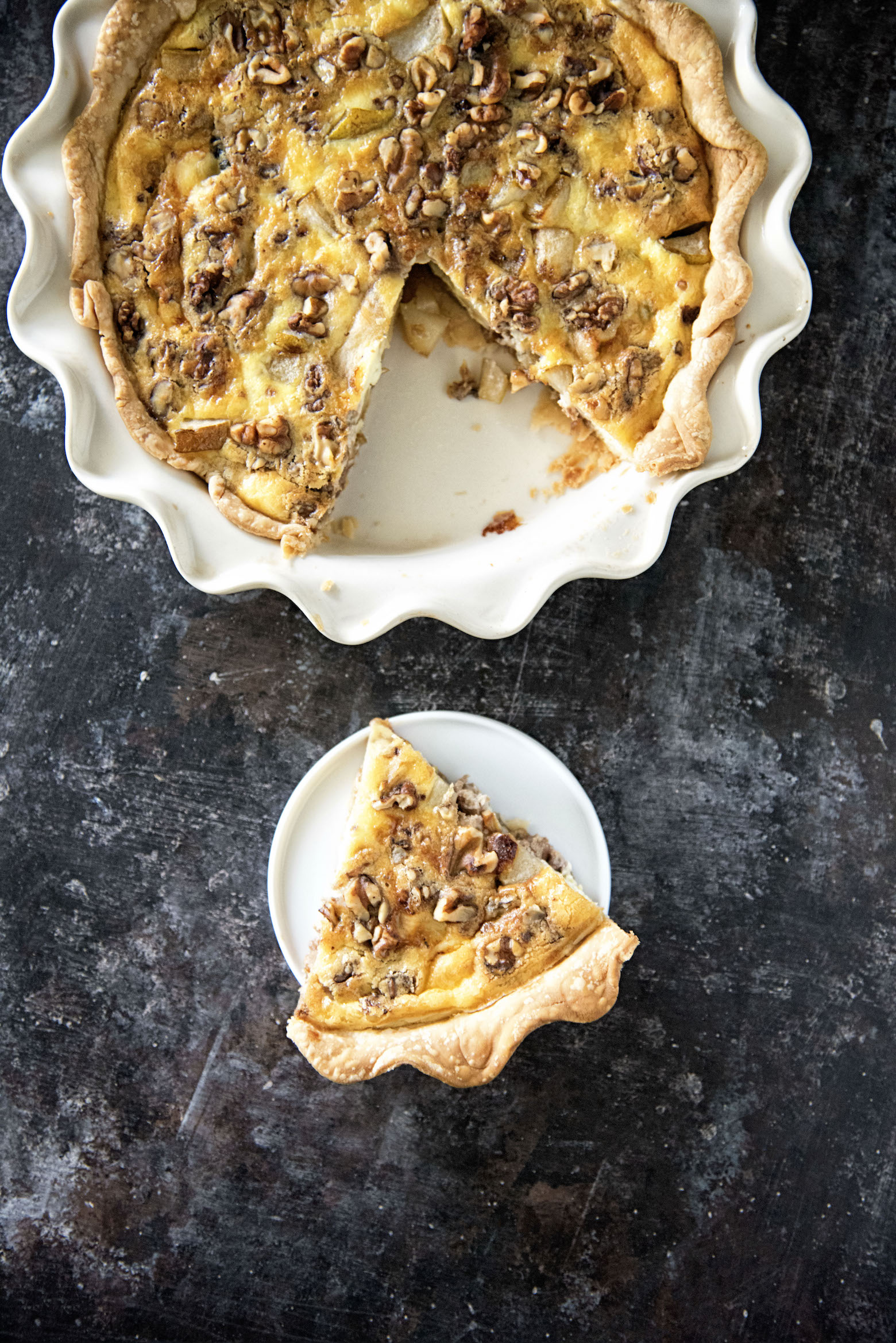 Vegetarian Pear Walnut Oregon Blue Cheese Quiche
Pie crust for one 9-inch pie(use a recipe of your own or buy store bought)
3 large eggs
2 large egg yolks
1 1/2 cups cream
1/4 tsp. salt
Pinch freshly grated nutmeg
1/2 cup crumbled Oregon Blue Cheese
1/2 cup walnuts, toasted
1 pear, diced
1 tsp. unsalted butter
1/4 cup Pear-Onion Jam (recipe here)
Instructions:
Preheat the oven to 375 degrees F.
Line the pie crust with parchment paper and fill with pie weights or dried beans.
Bake until the crust is set, 12 to 14 minutes.
Remove the paper and weights and bake until golden brown, 8 to 10 minutes.
Remove from the oven and cool on a wire rack.
Leave the oven on.
Spread the Pear-Onion Jam evenly on to the bottom of the pie crust.
In a medium skillet, cook the pear in 1 tsp. unsalted butter until soft and starting to brown, about 5 minutes.
Arrange the pears evenly over the pear-onion jam.
Then add the walnuts and blue cheese.
In a large bowl, beat the eggs, yolks, and cream.
Whisk until fully combined.
Add the salt and nutmeg and whisk to combine.
Pour into the prepared crust and bake until the custard is golden, puffed, and set yet still slightly wiggly in the center, 30 to 35 minutes