Lemon Cheesecake Jelly Shots are made up of lemon gelatin, vodka, and Van Meer's Lemon Cheesecake Liqueur.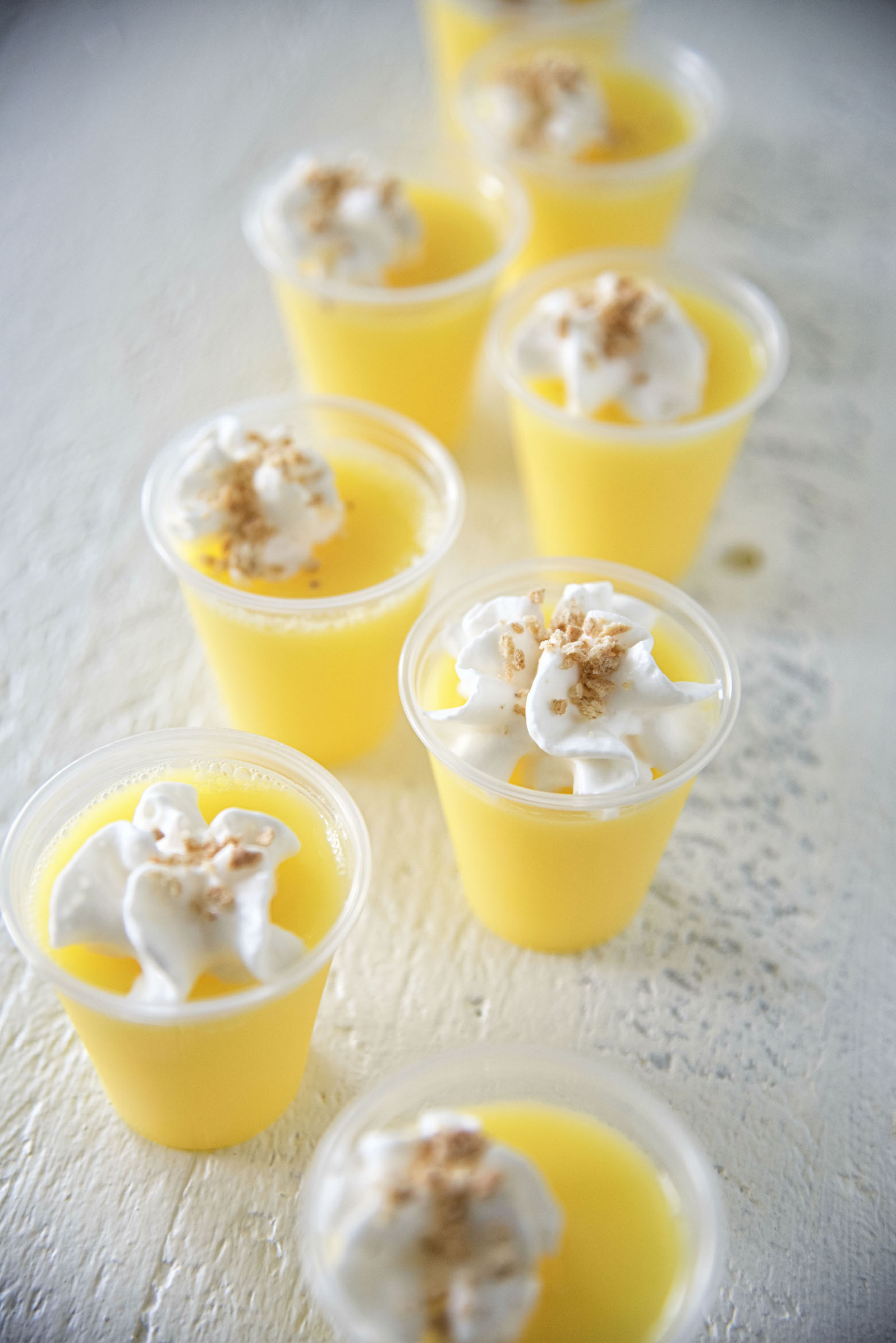 Just back from visiting my parents in Idaho.
One of the reasons we got the travel trailer is so that we can go visit them more often.
If you follow me on Instagram you can see the amazing views my parents have.
When you have six dogs it's rather invasive going and visiting people.
And so I love that we have the trailer to go out into or to put the dogs in when we go out to dinner.
The leaves were just starting to change colors and the air was finally getting cool.
We went out to eat and one of the places had lemon cheesecake ice cream.
Which of course I had to try.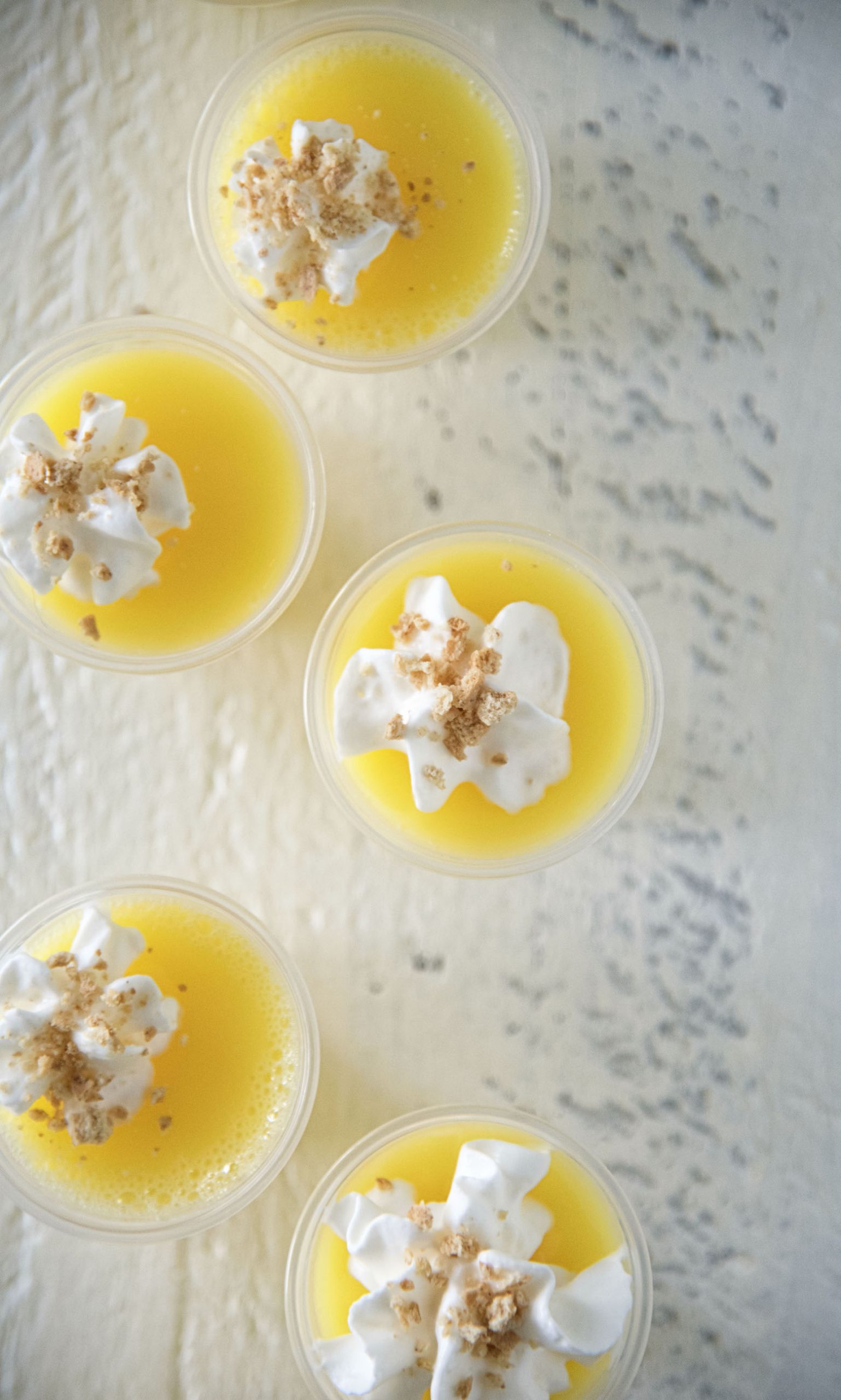 I knew I wanted to make it into a Jelly Shot when I got home.
And so Lemon Cheesecake Jelly Shots were invented…or at least my version of it.
Awhile back I bought quite a few different flavored booze for #boozeontheshelf and forgot all about them. 🙂
I remembered that one of them was lemon cheesecake flavor.
If you cannot find the lemon cheesecake liqueur I suggest using a couple tablespoons of cheesecake flavored instant pudding.
It's a great day to order my cookbook.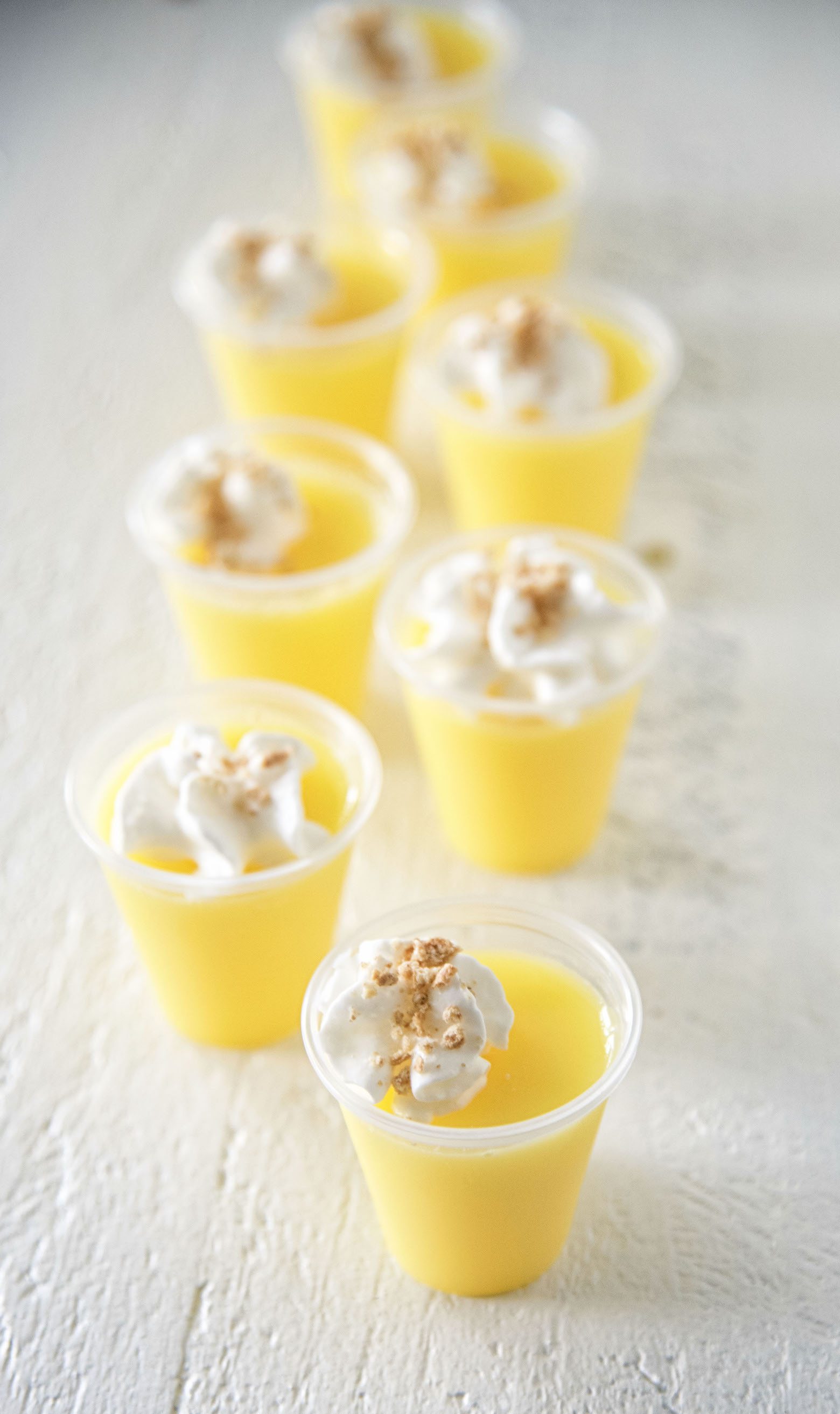 Want More Jelly Shots?
Peanut Butter Grape Jelly Jelly Shots
Strawberry Ice Cream Jelly Shots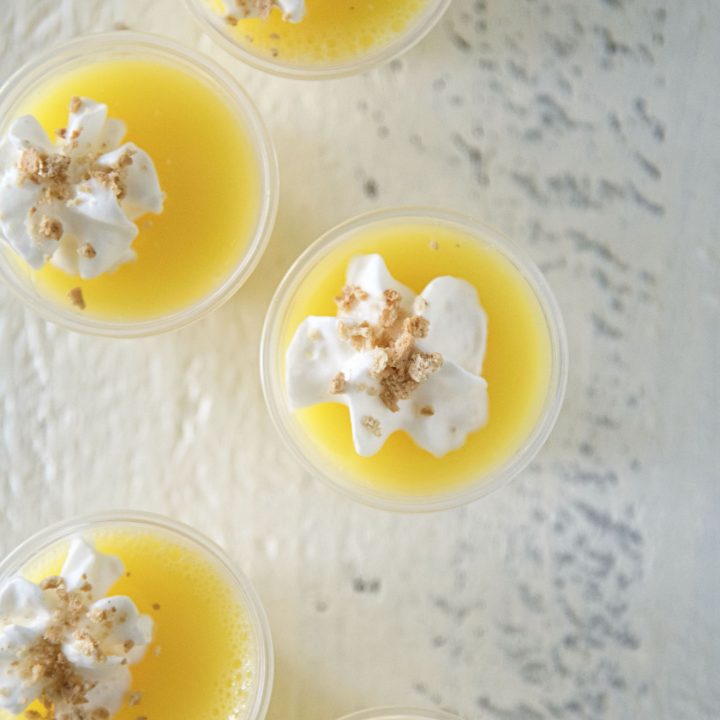 Lemon Cheesecake Jelly Shots
Ingredients
3 cups water, divided
2 (3 oz) packages Lemon gelatin
1/2 cup vodka
1/2 cup Van Meer's Lemon Cheesecake Liqueur
Instructions
Bring 2 cups water to a boil.
Empty gelatin powder into a large mixing bowl and add the boiling water.
Continue stirring for two minutes or until the gelatin is completely dissolved.
Add in the cup of cold water, vodka, and Lemon Cheesecake Liqueur.
Stir until mixed and pour into 2oz. cups filled 1/2 to 3/4 of the way.
Top with whipped cream, graham cracker crumbs, and lemon candy if desired.