This Easy Cheesy Pierogi Casserole is the laziest and now the only way I make pierogi. All the flavors of pierogi with hardly any of the work!
My husband was quite surprised to see me out yesterday taking photos of this casserole.
He asked if I was really going to post this recipe?
I said yes.
And he kind of laughed.
Until I pointed out that we have made this several times now and we love it.
It's easy.
And it's sooo good.
I also reminded him of the Grilled Cheese Tomato Soup Casserole I made that so many people have gone on to make and love.
My point was made.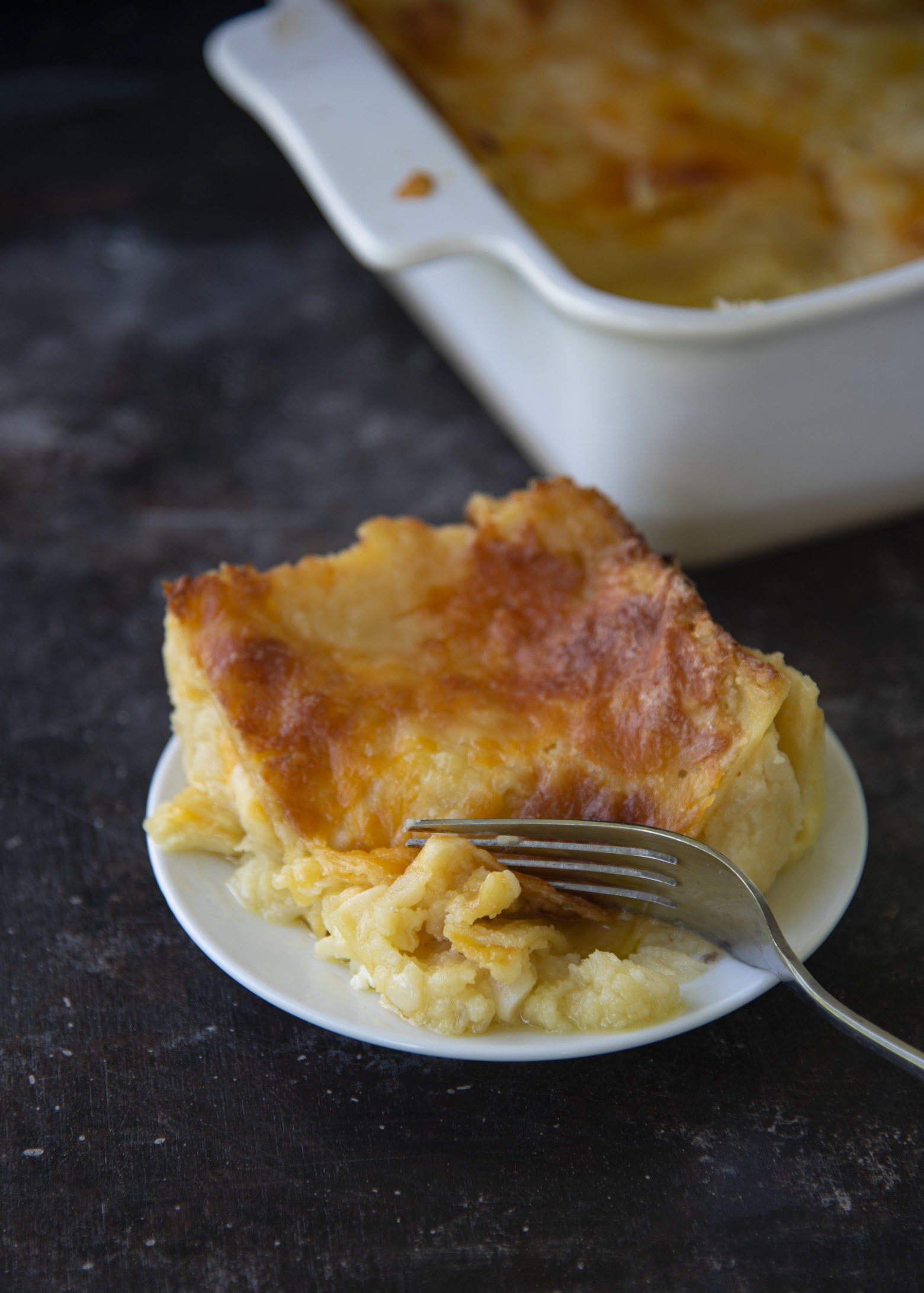 I have always been fortunate that for the most part I have had good neighbors.
I few when I lived in apartments that I could have lived without but for the most part good people.
In my early 20's I had a lovely Ukrainian woman live below me.
She was always baking and cooking and in retrospect I wish I had spent more time with her writing down her recipes.
I have some of them but definitely not all of them.
She made me at holiday time my very first pierogi and I've been hooked on them ever since.
One day she asked if I wanted to come over for pierogi and I of course said yes.
But when we sat down to dinner there were not dumplings fried in butter but what looked like stuffed shells.
Which they were.
She called it her lazy pierogi.
It was large shell pasta that she had stuffed mashed potatoes, topped with butter and onions, and sprinkled with cheese.
And you know what…tasted just like pierogi.
I had all but forgotten about that casserole until I saw a recipe for pierogi lasagna on The Kitchen Magpie.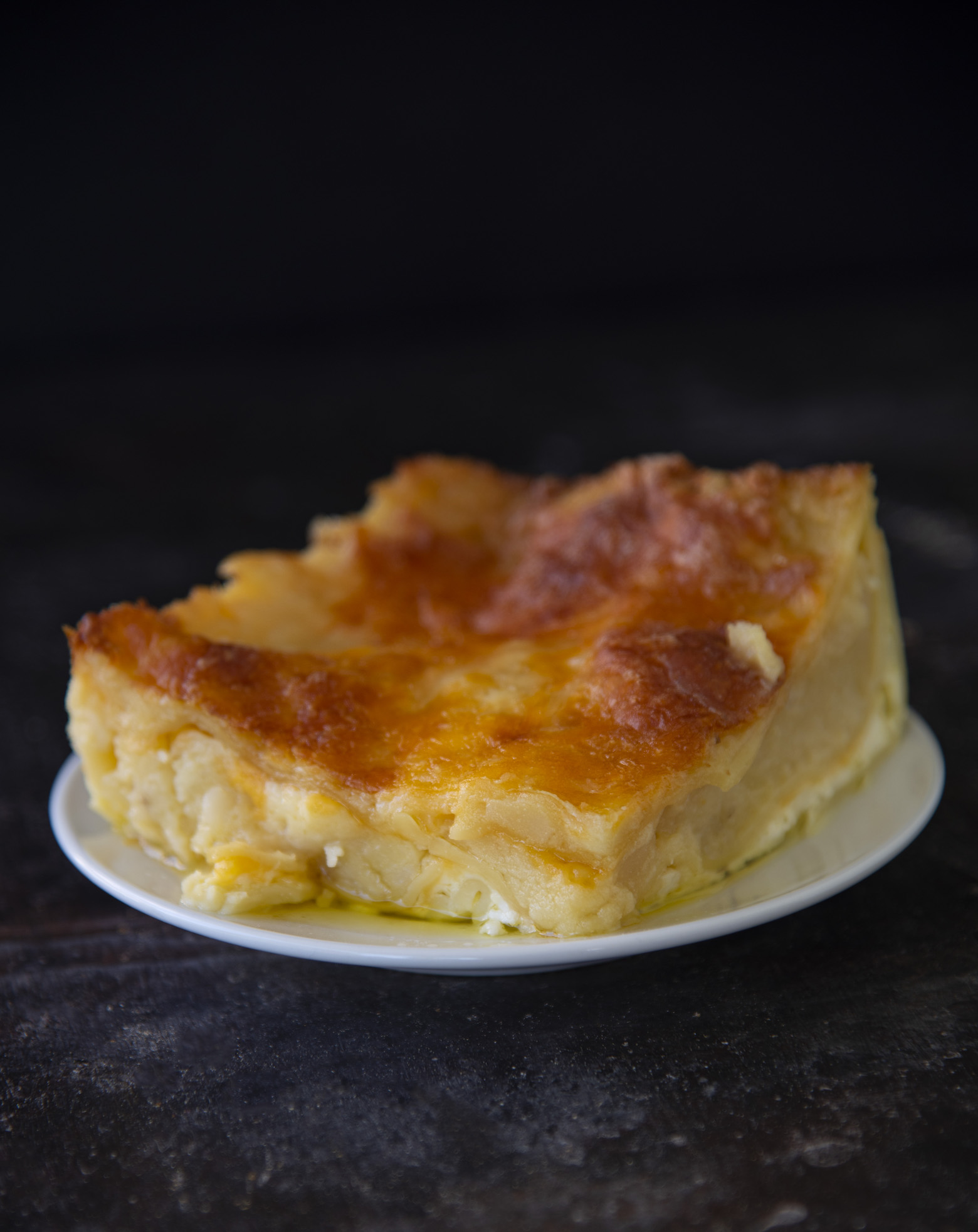 I'm calling mine Easy Cheesy Pierogi Casserole.
Her's has the addition of cottage cheese which I liked that idea because my husband loves cottage cheese.
But had far more onions than what I want and had bacon which we no longer eat meat.
So this was my take on her lasagna with my former neighbor in mind.
Like I said in the beginning that this is a new favorite in our house.
Not only easy but if freezes really well too.
I am extra lazy and just buy mashed potatoes premade at our grocery stores deli (they have great mashed potatoes).
Yes, this is a carbaholics dream.
Pasta. Mashed potatoes. Cheese. And sooo much butter.
The butter will pool up…it's supposed to.
Pierogi is fried in butter usually.
Butter is the sauce and butter is your friend.
And as always wash your hands and be sure to order my cookbook.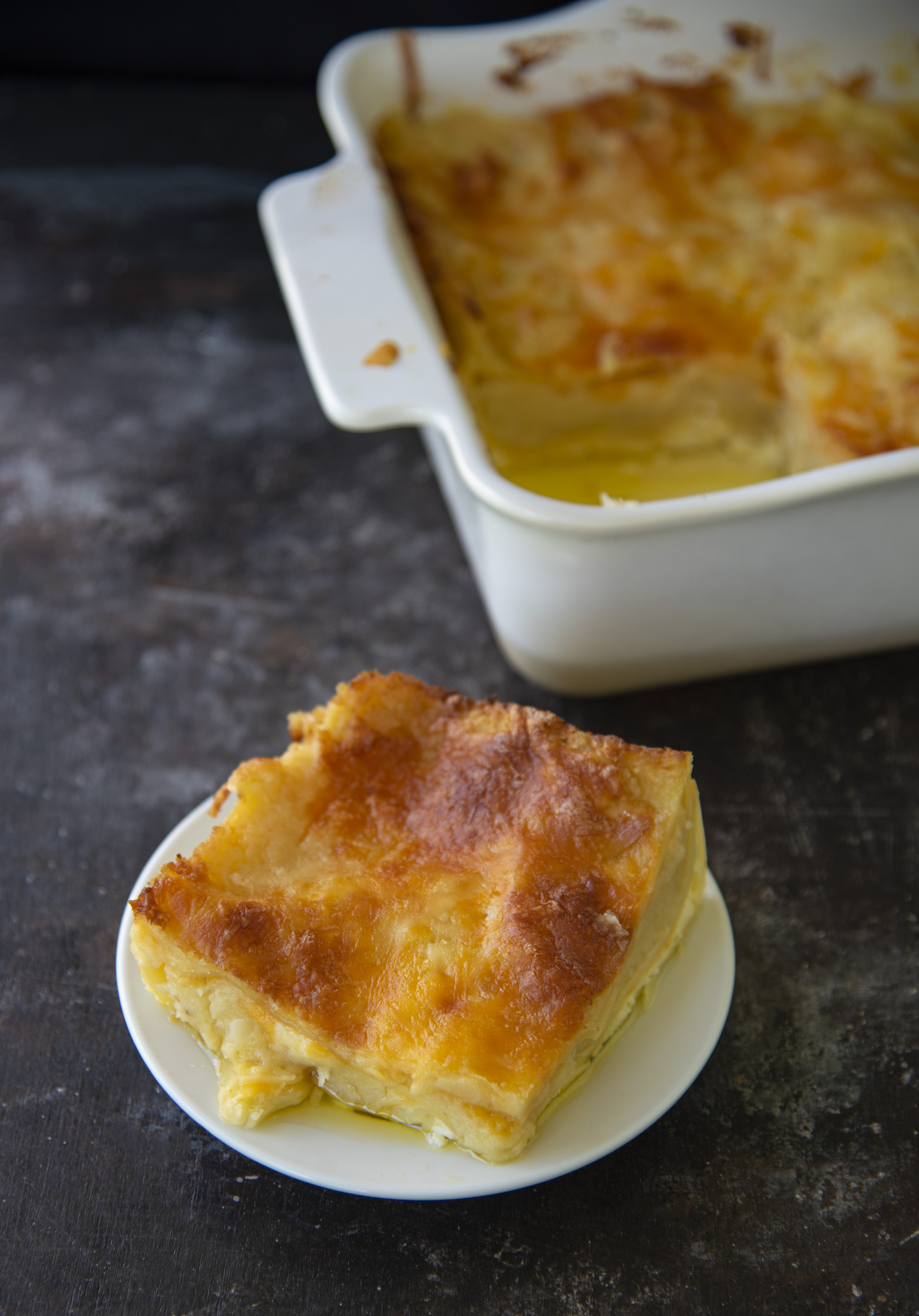 Want More Dinner Ideas?
Vegetable Biscuit Pot Pie Cobbler
Alpine Dijon Macaroni and Cheese
Broccoli Cheese Biscuit Cobbler
Cheesy Hash Brown Topped Vegetarian Shepards Pie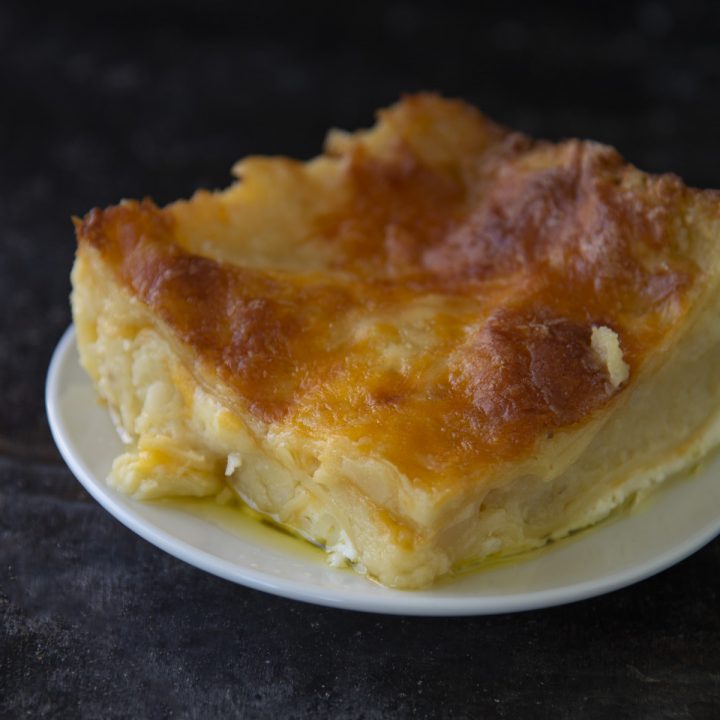 Easy Cheesy Pierogi Casserole
Ingredients
12 lasagna noodles not oven ready
2 cups cottage cheese
1 large egg
1 1/4 cups plus 2 TBSP unsalted butter
1 cup sweet onion, diced
1 tsp salt
3 cups mashed potatoes
3/4 cup shredded sharp cheddar cheese
3/4 cup shredded Gouda
Instructions
Cook noodles to al dente according to the package directions, then cool and set aside.
In a medium sized bowl mix together the cottage cheese and egg. Set aside.
Place diced onions in a frying pan with 2 TBSP butter and cook over medium until onions turn opaque in color.
Add in the 1 1/4 cups...yep...that much unsalted butter and let onions fry in the butter until the butter starts to brown. Remove from heat.
In a separate bowl heat the mashed potatoes in the microwave.
Add the onion brown butter mixture and salt to the mashed potatoes and mix until fully combined.
In the bottom of a 9x13 pan, lay four lasagna noodles to cover the bottom.
Spread the cottage cheese mixture over those noodles.
Top the cottage cheese layer with 1/4 cup cheddar cheese and 1/4 cup of the Gouda.
Lay four more noodles on top of the cottage cheese later.
Spread the 1/2 of the potato mixture over top, slowly and carefully.
Add 1/4 cup cheddar cheese and 1/4 cup of the Gouda on top of the mashed potato layer.
Lay the remaining four noodles on top.
Spread the remaining potato mixture over the noodles and sprinkle the remaining cheeses.
Bake in a 350 °F oven for 50-60 minutes, until the internal temperature reaches a 180-190 degrees.
Remove and let sit for a few minutes, then slice and serve!