Fireball Sour Cream Topped Brown Sugar Cheesecake: Brown sugar and Fireball whiskey cheesecake sits on top of an oatmeal cookie crust and topped with a Fireball sour cream topping.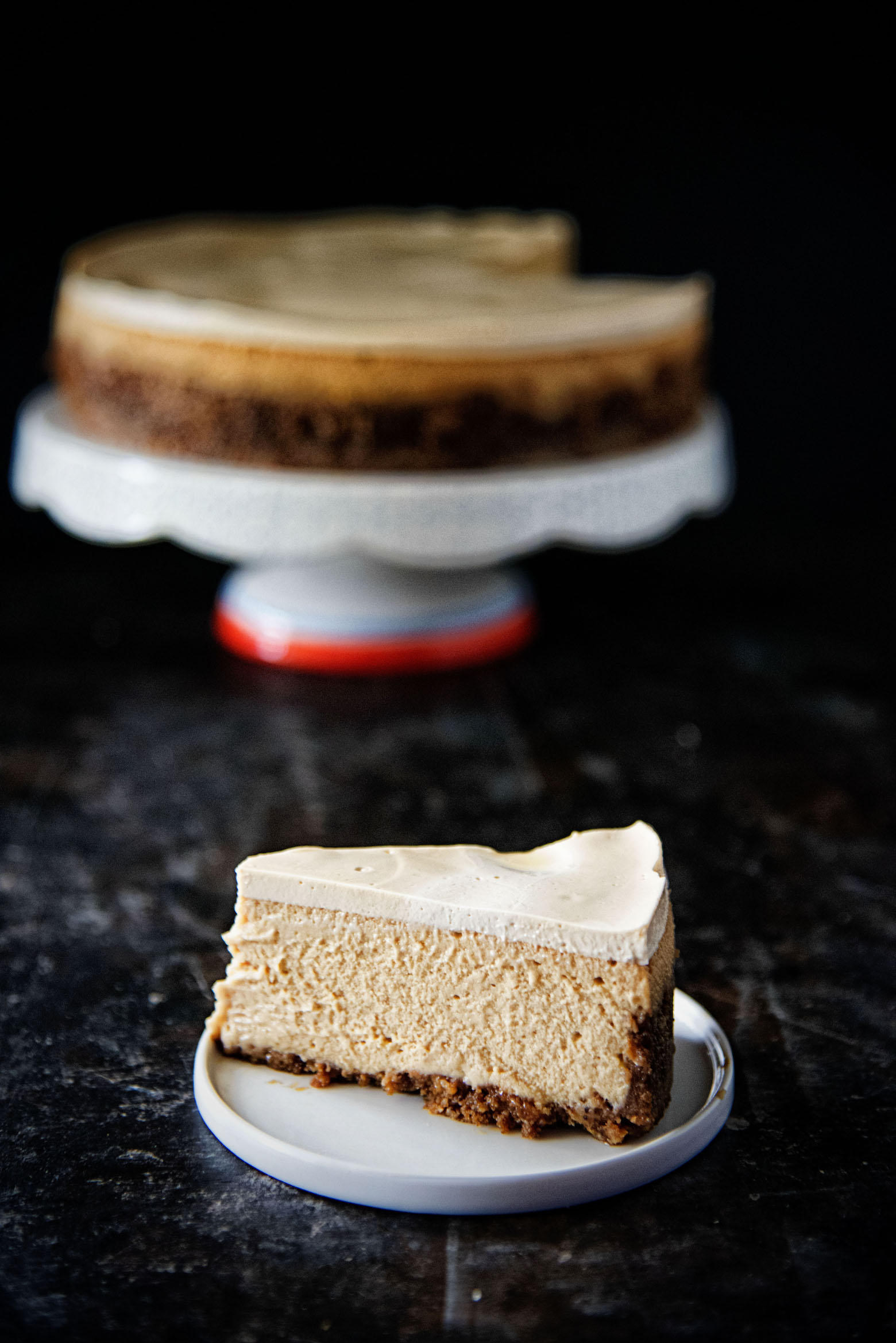 I realized when my friend commented that she liked cheesecake that I had not made a cheesecake in years.
Which is just crazy to me because I used to make them all the time.
All the time.
It was my job at one point.
Not sure what made me stop.
I'm going to guess because most of the food I make I send with my husband to work or take to the rink.
And cheesecake is not one you think of as portable.
While graham crackers are the standards in cheesecake crust, I absolutely adore making cheesecakes with other cookies.
This cheesecake uses iced oatmeal cookies…the crunchy kind. Don't do the soft cookies it won't work as a crust.
You could flavor this cheesecake with just about any booze but for some reason I think of Fireball whiskey as fall booze.
Get ready to see a few more cheesecakes coming up…I forgot how much I like making them.
Do you have a cheesecake request by chance? I'm open to suggestions.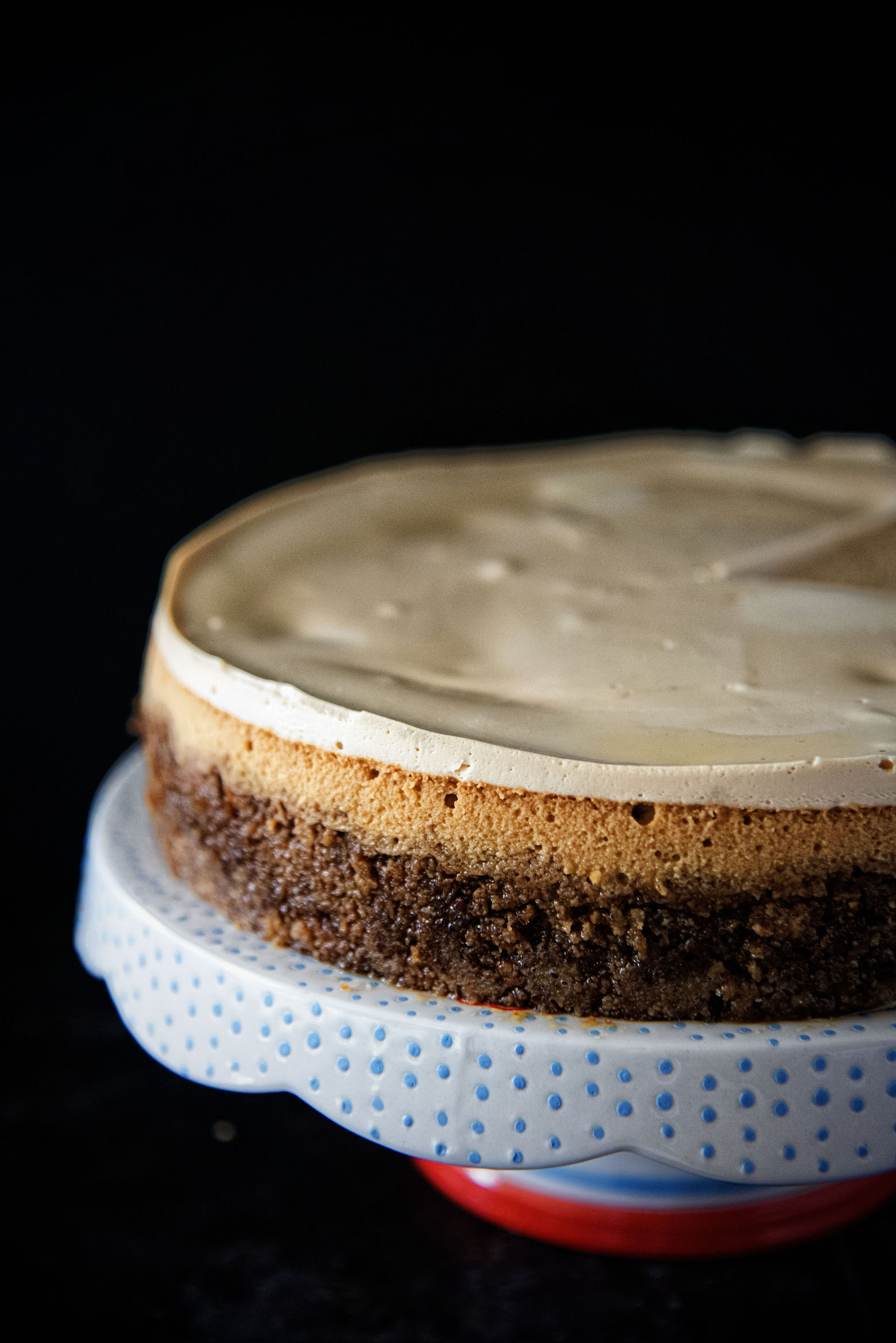 Fireball Sour Cream Topped Brown Sugar Cheesecake
Crust:
6 oz oatmeal cookies
3 TBSP brown sugar
1 tsp cinnamon
3 oz butter, melted and slightly cooled
Filling:
2lbs 6oz cream cheese
2 1/2 cups brown sugar
3 TBSP flour
5 eggs
2 egg yolks
4 TBSP Fireball whiskey
1 TBSP vanilla extract
For the Topping:
1 1/2 cups sour cream
3 TBSP brown sugar
2 TBSP Fireball Whiskey
Instructions:
For the crust:
Place cookies in a food processor.
Grind to make crumbs.
Add in remaining ingredients.
Process to blend.
Pat crust mixture into a 10 inch spring form cake pan.
Bake at 325F for 5-7 minutes.
For the filling:
Cream the cheese on medium speed until very soft and creamy.
With the mixer running, add the sugar.
Beat until well combined.
Stop the mixer and scrape down the bowl.
On low speed add the flour.
Then add the eggs one at a time, stopping the mixer before adding each egg so that shell does not get into the batter.
Scrape down the bowl at least twice while adding the eggs.
Add the whiskey and the vanilla extract.
Scrape down the bowl.
Pour the batter into the prepared crust and bake at 325F for 1 1/2 to 2 hours.
For the topping:
Combine all the ingredients.
Spread on top of the baked cheesecake after it has come out of the oven and set for 10 minutes.
Bake cheesecake again for 5-7 minutes.