Ten years.
Ten years ago I decided I needed a creative outlet. I hardly even went on the computer before I started a blog. There wasn't much need to.
There were only a handful of us in the world of food blogging back then. To even write my blog my ex had to teach me basic HTML and I only had two templates to choose from: a coffee cup or a watermelon. I thought living in Seattle and choosing the coffee cup was way too cliché, so I went with the watermelon. Which, if you look careful enough, there is a watermelon in every one of my site redesigns…I keep a little piece of watermelon somewhere on it (if you leave a comment you can see it there in this design) and always will.
My photos looked like this: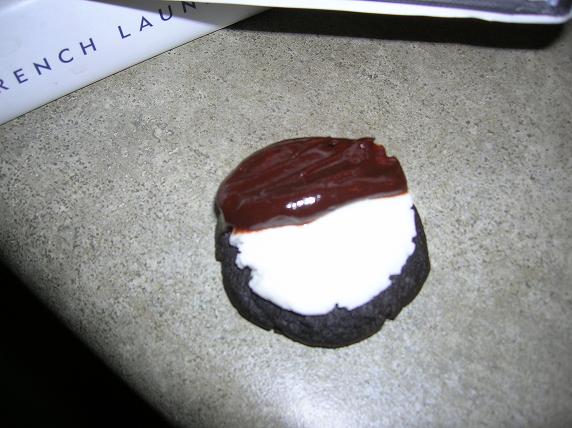 And this: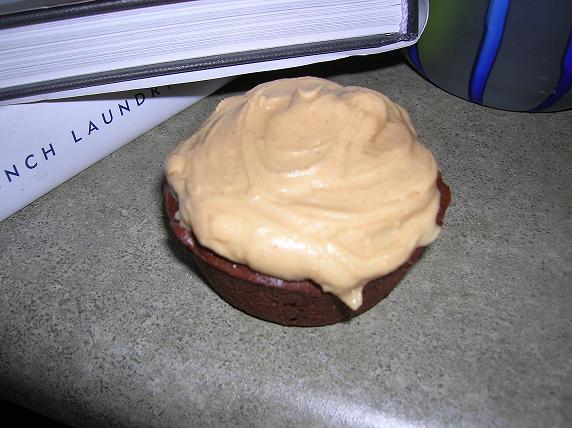 There were very few bloggers back then who even had photos, most just posted recipes. Now people complain when you don't have enough food photos. 🙂 My photos got much better when Ivonne told me to turn off my flash and choose the macro (flower) setting on my point and shoot camera. That's right the first two years were all point and shoot. Just that little adjustment got me winning food photography contest like Does My Blog Look Good In This and the likes of that.
Blogging was so small back then that I was one of the original 5 Daring Bakers, I don't even know how many thousands there were when I left. Same goes for Tuesday's with Dorie. While I was not an original 5 I was pretty close. Laurie, who still runs Tuesday's with Dorie contacted me and said would I be interested in participating and I said sure. Who would have thought she would end up being the Matron of Honor at my wedding!
In those 10 years, I've moved 5 times. Got divorced. Got remarried. Gained 2 awesome stepkids. Lost my furbaby. Gained a furbaby. Gained weight. Lost weight. Stopped worrying about weight. Was asked for a refund. Was asked for naked photos. Learned I was not the best blog.
The food blogging world is saturated these days, but I would like to express thanks to those bloggers who have influenced me over the years whether personally or professionally. So in no particular order here we go:
Kita of Pass the Sushi and Girl Carnivore: My podcast partner in crime. My cheerleader…often telling me to kick ass and take names later.
Laurie of Tuesdays with Dorie: The person who would bury a body for me and who keeps me grounded while always encouraging me.
Heather of Sprinkle Bakes: Heather's blog has inspired me for the longest time. It always makes me happy when I visit there and her creations are amazing. It was her chocolate wax seals that gave me the idea to use for my wedding cupcakes. We also bond over our love of our dogs.
Kristen of Dine and Dish: One of the most sincere people on the face of the Earth. Helps me with whatever I ask. Her blog is not only beautiful, but she has made it her job to help people work on being happy. She even recently tattooed Be Happy on her wrist, now that's commitment.
Amanda of I Am Baker: We have Amanda to thank for my much improvement in cake making. She patiently taught me (you can totally tell she has kiddos) how to decorate my wedding cake. Her tutorials on her blog as well as her encouragement have really helped me. She is also personally a very supportive friend.
Jessie of Cakespy: Ah, Jessie. There is so much to say. I love her. She is a special snowflake and my constant inspiration to be and do whatever it is I want in life. When people ask me what I want to be when I grow up I usually say her.
Lori of Recipe Girl: Lori is seriously old school and very successful. I remember being at IFBC with her. Amanda of Food Porn Daily and I snuck in beer and drank it during the very dry SEO presentation. We looked over at Lori who was taking notes and checking her blog during the presentation and I remember Amanda saying I'm pretty sure that's why she's more successful than us. Well, that and her blog is great. She is always helpful when I ask and she is a great supporter of other bloggers.
Kevin of Closet Cooking:The long male on the list. Poor Kevin was dragged through Portland for two days with Joelen (awesome lady) of What's Cooking Chicago when we all attended IFBC. Very shy but so funny and again, super helpful and helped Joelen and I with all our technical questions (he is a programmer). He is the master of e-books and just all around in am awe of his blog.
Jessica of How Sweet It Is: I used to think that Jessica and I were darn close to being the same person and when I met her in person my husband was like, OMG, she's you. She makes me laugh. She is driven. She is honest. Her blog is inspring. She is a super supporter of other bloggers. She fuels my makeup addiction.
Christina of Dessert for Two: I had always loved Christina's blog but not until we had her on the blog did she truly inspire me. She is amazing. She has changed the way I look at my photos on my blog. Her professionalism about her blog is beyond amazing. Her recipes always turn out which is so hard when you are making small batch. She's adorable and just the sweetest.
Kristan of Confessions of a Cookbook Queen: Kristan was one of the first blogs I read for the humor. I usually snort out loud and appreciate her sarcasm. I also appreciate her over the top bad for you desserts as well.
Maria of Pink Patisserie: Maria probably doesn't realize she changed the course of this blog. We had a very heart to heart talk about blogging one day while at Pike Place Market and it was from that conversation that I released all obligation and guilt about what I think the reader wants to see and went back to doing what I like to bake and make. So thank you Maria. Also, if you have never been to her blog you so need to.
Jaden of Steamy Kitchen: I started to take Jaden's Mastermind class after we had her on the podcast. Sadly with the death of CCS I have been a bit of a slacker but her class is very useful. But what has impressed me most is her incredible intergity she brings to her blog. I'm in awe of her business savy in the food blogging world and she does all that she can to lift other bloggers up.
Alice of Savory Sweet Life: Alice you may not be all that happy with as she was the one that helped me get ads on my site (but hey there wouldn't be a blog if it weren't for her). I was going to be getting divorced and had no income. When she discovered I was not running ads on my site she helped me find a good (at the time) network. She has such a good heart and is just an all-around awesome person.
Zainab of Blahnik Baker:Zainab is one of the main reasons I still write about loving yourself and the positive body post. Her email to me along with others like reader KB has kept me realizing the need to let people know it's okay to love who you are.
Naomi of Baker's Royale: While I'm sure there were others before her Naomi was the first person to inspire me to explore more dark photography. It was different and so intriguing. Her recipes are out of thie world as well.
Ashley of Not Without Salt: It has been well documented how much I love her book, Date Night In: More than 120 Recipes to Nourish Your Relationship
. Her blog is equally as inspiring, I love every dish I have ever made from it. And the photos are as lovely as she is.
So let's talk about this ice cream. This Monkey Bread Ice Cream. Yep. It's crazy good. Crazy, crazy, crazy good. While the ice cream base is vanilla, after you add the monkey bread, it almost takes on a butter pecan (minus the pecans) flavor since the butter from the monkey bread sauce infuses in to the ice cream and OMG. OMFG. I was worried about the monkey bread getting soggy but at least for my batch it did not, and ours lasted amazingly a few days. I was also lucky enough to get to use the Rodelle Reserve Vanilla which is aged in French Oak. It's not available yet, but I figured since this was for a special occasion I would roll out the special vanilla!
You are going to need to make this. Which means you will need an ice cream maker. So I will give one away. While I have a super-duper giant one that the average household does not need, I'll be giving away the kind I used the majority of my life the Cuisinart ICE-21 Frozen Yogurt-Ice Cream & Sorbet Maker, White
.
How do you get the chance to win? First off, you have to subscribe to my newsletter. I want to reward my true followers. If you are thinking ugh, a newsletter, they aren't that bad, in fact I think they are pretty good. 🙂 It's not just the recipes of the week (well those are in there) but random stories not on the blog and a bonus recipe.
Then once you are good and subscribed, leave a comment simply telling me how long you have been reading my blog and why you read it. I will pick a winner on Thursday June 25th (8pm EST) using a random number generator so you have until then to enter. Only one entry. If you already have an ice cream maker but still want to leave me a comment just simply put in the comments that you don't need the maker as I would still love to hear from all of you! Since you all are the reason why I blog!
Thank you all, it's been one heck of a 10 year ride! With hopefully, many more years to come!
Monkey Bread Ice Cream
For the Monkey Bread:
¼ cup granulated sugar
½ tsp. ground cinnamon
1 can refrigerator biscuits (I used Grands)
1 cup firmly packed brown sugar
¾ cup unsalted butter, melted
For the ice cream:
2 cups heavy cream
4 tsp. cornstarch
1 1⁄4 cups milk
2⁄3 cup granulated sugar
2 TBSP light corn syrup
1⁄4 tsp. salt
3 TBSP cream cheese, softened
2 tsp. vanilla extract (I used Rodelle)
Monkey bread, cooled, and chopped into pieces
In a bowl, stir together 1⁄4 cup milk and the cornstarch; set slurry aside.
In a 4-qt. saucepan, whisk together remaining milk and the cream, sugar, syrup, and salt; bring to a boil over medium-high heat.
Cook for 4 minutes; stir in slurry. Return to a boil and cook, stirring, until thickened, about 2 minutes.
Place cream cheese in a bowl and pour in 1⁄4 cup hot milk mixture; whisk until smooth.
Then whisk in remaining milk mixture.
Add vanilla and mix until fully combined.
Pour mixture into a plastic bag; seal, and submerge in a bowl of ice water until chilled.
Pour mixture into an ice cream maker; process according to manufacturer's instructions.
While the ice cream is churning make the monkey bread. While the original recipe calls for 2 cans I only used one but did not adjust the sauce amount as I wanted it to infuse into the ice cream so that is not a typo.
Heat oven to 350°F.
Lightly grease 12-cup fluted tube pan with baking spray.
In large -storage plastic food bag, mix granulated sugar and cinnamon.
Separate dough into 8 biscuits; cut each into quarters.
Shake in bag to coat.
Arrange in pan.
In small bowl, mix brown sugar and butter; pour over biscuit pieces.
Bake 28 to 32 minutes or until golden brown and no longer doughy in center.
Cool in pan 10 minutes. Turn upside down onto serving plate.
Let cool to room temperature, chop into pieces, then put in fried while ice cream continues to churn.
When ice cream is done churning (mine took about an hour because it was warm in the house) bring out the monkey bread from the fridge.
In a large bowl fold the monkey bread into the ice cream. Pour into a freezer safe container.
Place into freezer and let set up for at least 4 hours.
Recipe for ice cream adpated from Jeni's Splendid Ice Creams at Home