These Snickerdoodle Muffins is one of the most popular items on my blog. It's the comforting cinnamon sugar cookie in muffin form.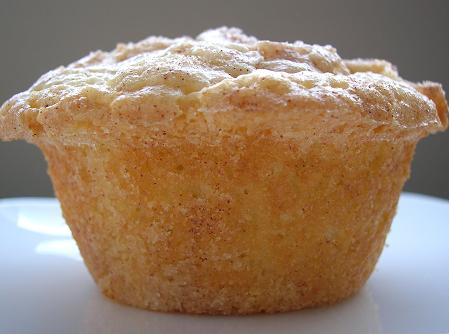 I think of all the things that my blog has been known for over the years, I think nothing more controversial than what eventually became known in the blogging community as the Refund Muffin.
Which started out as a Snickerdoodle Muffins, which I loved.
And so did many other people…but not one person.
Who wrote this oh so wonderful letter: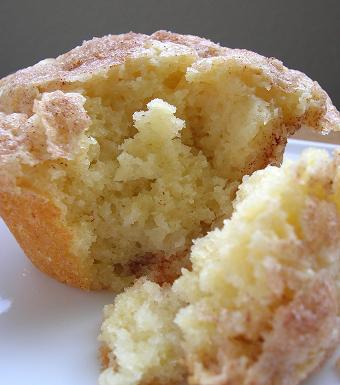 "Dear Mr. Peabody (first off Peabody is my first name and I am a woman…just want to clear that up),
I recently made your muffins that were so highly recommended.
One blog even said they were the best muffins ever.
Well mine turned out horrible.
I am an excellent baker so I know that I did nothing wrong, it must be your recipe.
I wanted to bring these to a potluck and so I made a double batch.
I wasted $7.30 on making these.
Enclosed is my address, I would appreciate a refund for the money I spent on the ingredients. I will take a personal check if that would be easier.
Sincerely,
XXXXX"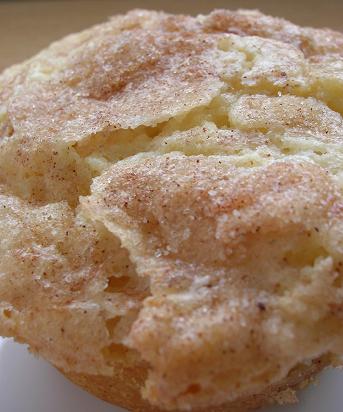 At first I thought this person was kidding…but turns out they were not.
Informed them that they would get a refund as soon as every cookbook publisher gave me a refund for every recipe I tried and did not like.
I haven't heard back from them since.
And I have to say this is by far the strangest email I have ever received in regards to my blog.
Keep in mind this is the second email like this from this individual….the first time they only suggested I should give people back their money and did not give a bill and an address.
So after receiving this let me be the first to say that if you try something and don't like it or it doesn't turn out…I am very sorry.
I will be more than happy to work with you to figure out why it didn't turn out right.
Also realize that some flavors I like and you don't…so some things I say I love and I think is the best, you might not like at all.
With that in mind I wish you all happy baking and I hope you certainly find something on my blog that you will like!
These muffins are too good and the letter is too good not to feature on Way Back Wednesday.
And last but not least it's a great day to buy my cookbook.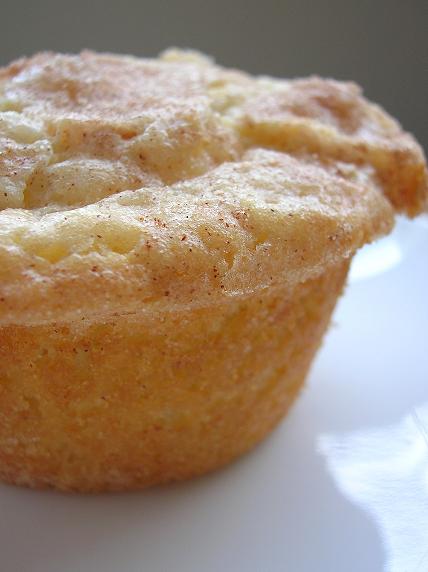 Want More Muffin Recipes?
Clementine Chocolate Chip Muffin
Cider Glazed Apple Fritter Muffins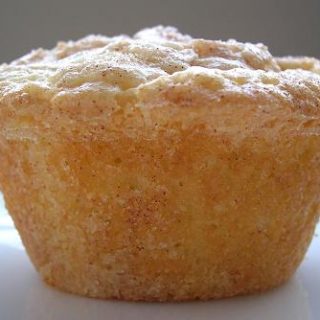 Snickerdoodle Muffins
Ingredients
2 (8 ounces) sticks unsalted butter, at room temperature
1 cup granulated sugar
2 tsp. vanilla extract
2 large eggs
¾ tsp. baking soda
¾ tsp. baking powder
¾ tsp. cream of tartar
¾ tsp. freshly grated nutmeg
1 and ¼ cup sour cream
2 and ¼ cups all-purpose flour
1 cup sugar and 2 TBSP cinnamon mixed together for rolling
Instructions
Preheat oven to 350F.
Using a stand mixer with the paddle attachment, cream the butter and sugar until soft about 3 to 5 minutes.
Add in the vanilla.
Add in the eggs one at a time and mix until each is incorporated.
In a separate, mix together the flour, baking soda, nutmeg, and baking powder and cream of tartar.
Add the flour mixture and the sour cream alternately to the egg-butter mixture in the additions.
Start with the flour and end with the flour.
Scrape the bowl occasionally.
Let batter sit in fridge for 30 minutes covered in plastic wrap, this will help it to roll in cinnamon sugar easier.
Using an ice cream scoop, scoop out muffin batter one at a time and drop into a shallow bowl filled with the cinnamon sugar mixture.
Roll the muffin around in the mixture until it is covered completely in cinnamon sugar.
Place muffin into a greased muffin tin.
Depending on the size of your tins, you should get about 12 to 14 muffins.
Bake them for approx. 20-22 minutes in a 350F oven or until they are golden brown.