2011.
You were an interesting year to say the least. I never say if a year is good or bad, as I am more of a shades of gray kind of gal, but this year was what they call in hockey a restructuring year.
There were highs and lows, with the lows being just as valuable as the highs. As my dad always told us (and still does) "you have to have the bad days in order to recognize the good ones".
This year I amazed myself by turning my black thumb into a shade of green, growing a little farm out on my patio. And of course winning $1000 because people liked my farm best was pretty darn awesome. I still look at the photos and can't believe I got stuff to grow…and grow well! Soil is the key.
The state of Washington decided I had jumped through enough of their hoops to give me a teaching certificate. Interestingly enough the tests I took apparently a lot of people don't pass them (all the people sitting around me at both test were all retaking it). Many, like when taking the SAT, take a prep course. I didn't study for either of them. Of course I didn't study for the SAT either and some may argue that I did pretty well on that as well. 😀
I've interacted with someone who modeled for me everything I don't want to be in a human being. And while some may say how is that a positive, it has helped me in more ways than you will ever know.
I continued to get the love of my ever sweet and loyal cocker spaniel. I would like to say the same for the bunny, but he really only loves me when it's cold and he wants to snuggle and get warm. 😛
I discovered the joy and time suck that is Pinterest. Not only is it fun for me, it has brought many new people to the blog this year and I greatly appreciate that. So thank you to any and all who have ever pinned one of my recipes. And while I don't blog to get readers (or to please them as some point out 😛 ), I do always enjoy knowing that people like what I am doing…most of the time.
But 2012 is knocking loudly at the door and I must think about what I would like to accomplish. As always my resolution is to gain 16 pounds. 🙂 Since I suck at keep resolutions that seems like a good one to not happen. 😀 But in all seriousness, this is my plan (well the food related stuff):
There has been much talk lately about some of us bloggers who have been around for a while not feeling the connection and community that the food blogger world once had. Now I am guilty of this myself. I used to read a lot more blogs than I do now, but back then I didn't have three part time jobs in the mix. But I'm going to do my best to get around more and let people know I'm there and I care about what they are doing too.
I want to introduce some savory meals, mostly ones that are family friendly (if you don't know why I'm doing family friendly, you should probably read my About Me page that was updated in August).
I want to go through my cookbooks and really figure out what ones I use. And if I'm not using them I really need to donate them. I'm pretty sure Confederate Cooking is on the top of my list to donate. 🙂 Not even sure how I ended up on that one.
And lastly to lighten up a little. The world will not end if I didn't make the dinner rolls, just bought them instead. Just buy some good ones and be done with it. I know sometimes when you are the cook or the baker people expect grandiose things like that. Don't let them or yourself put pressure on you. Time is a precious thing, if you have the time to make it and want to go for it but if you don't have time to make your own pasta the world will not come to an end. Well it might, but it won't be for that reason.
So here is to you my dear readers,
I wish nothing but good things (with a couple of not so great just so you can recognize when you do have it good). I wish you to realize that you are good enough and don't let Pinterest think you are a bad mom for just making cupcakes for your two year olds birthday party instead of a themed extravaganza. Don't make things harder on yourself, make them easier. Be kind to others. Be kind to yourselves.
Below are recipes from each month of the year. They were the ones I liked best (or what were making me hungry at the time when looking back). What about you? Did you make anything from my blog this year? If so, what was it and did you like it?
Oh, and one last thing…watch out 2012…I'm coming for you!!!
January 2011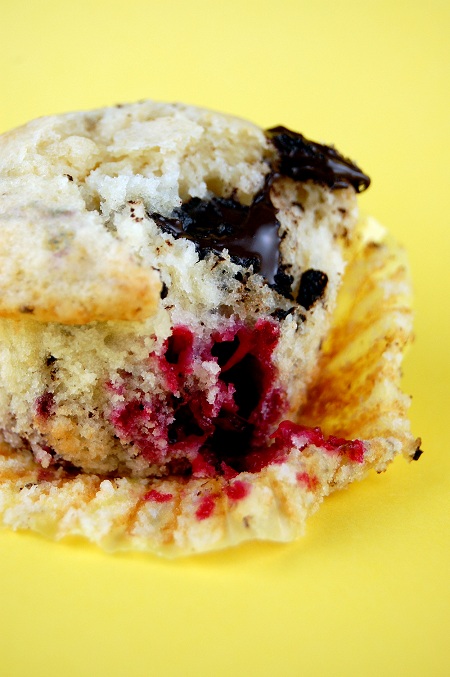 Rasberry and Almond Bark Muffins
February 2011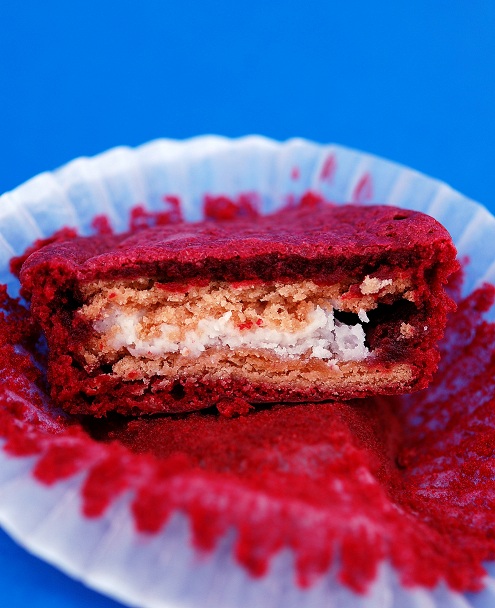 Red Velvet Brownie Dipped Vanilla Double Stuffed Oreos
March 2011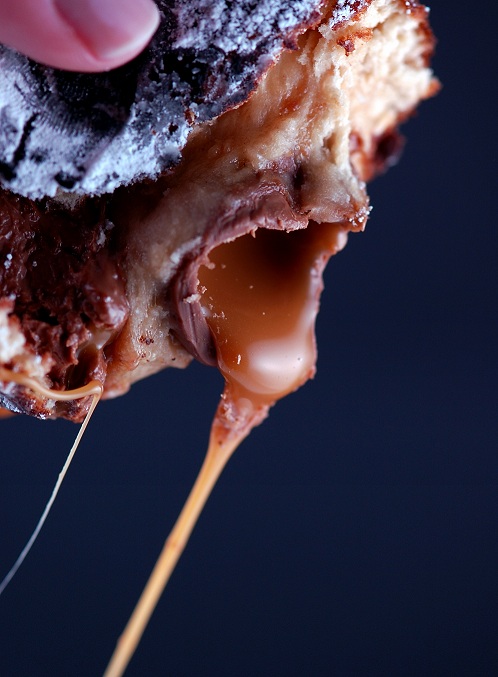 It's Not Swimsuit Season Yet Mini Cadbury Caramel Egg Fritters
April 2011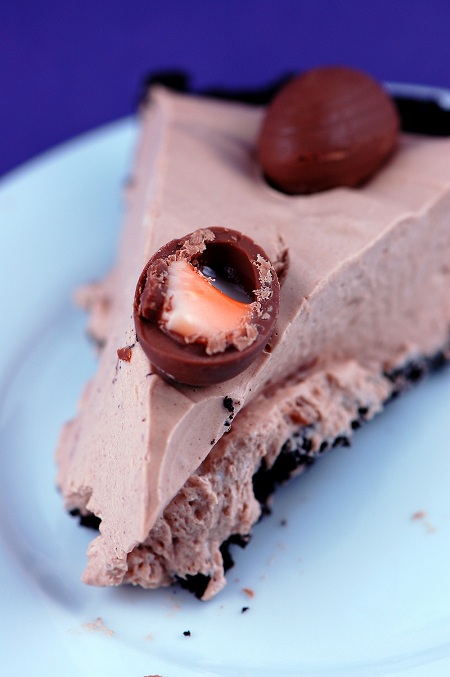 May 2011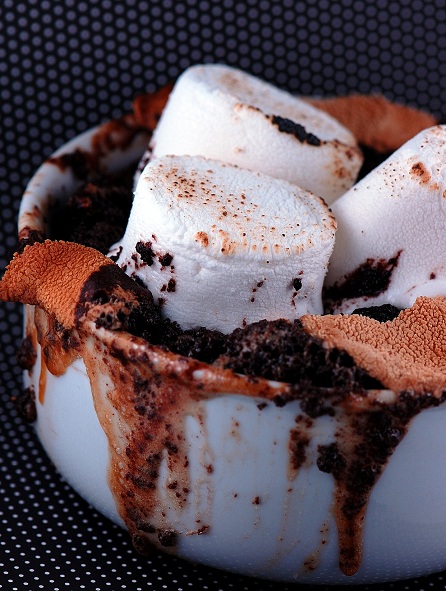 June 2011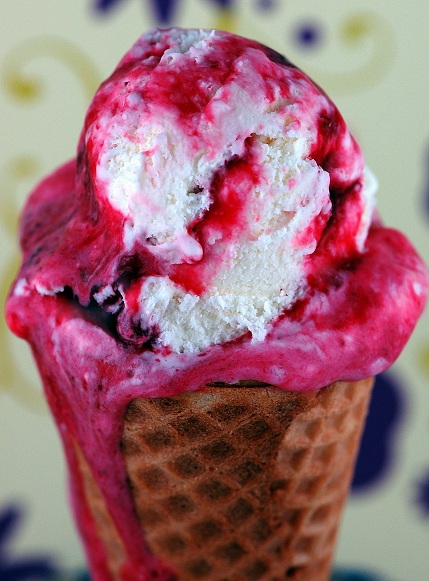 Sweet Corn and Raspberry Swirl Ice Cream
July 2011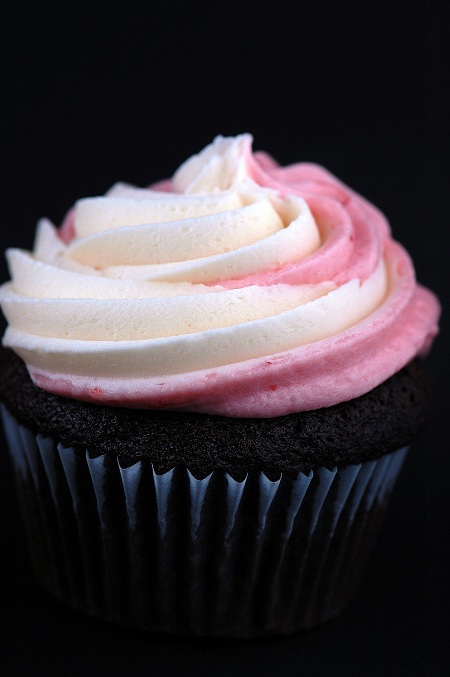 August 2011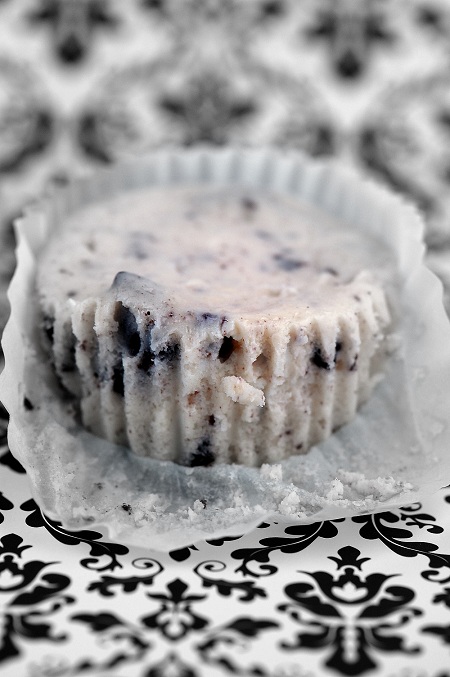 Cookies and Cream Cheesecake Bites
September 2011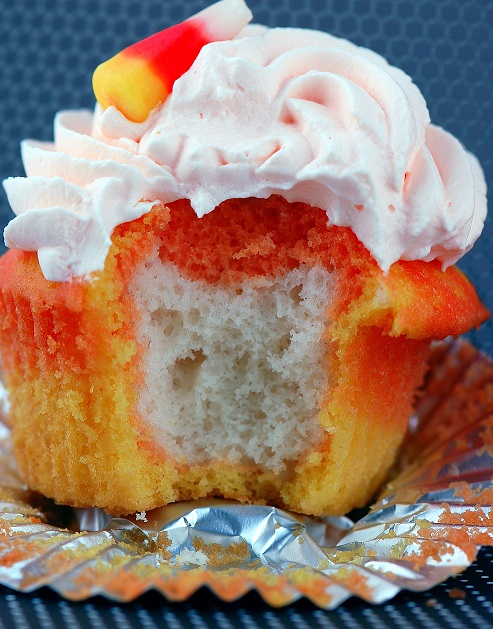 Candy Corn Whipped Cream Frosting
October 2011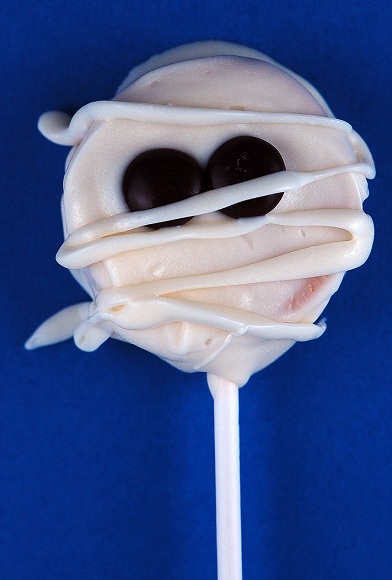 November 2011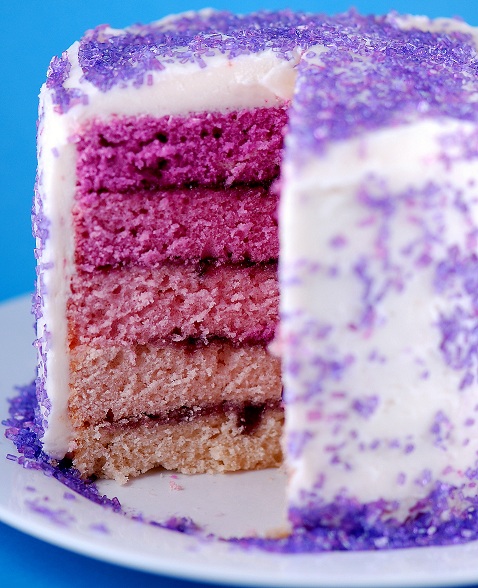 Grape Jelly Purple Layer Happy Sprinkles Cake
December 2011