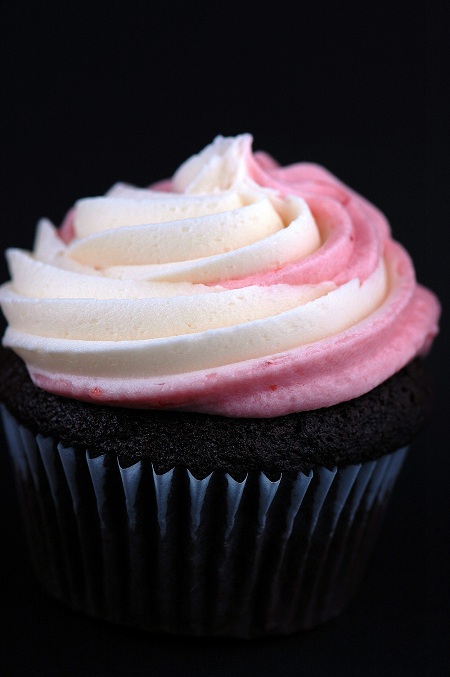 It wasn't really a question so much as a statement so I will try to answer it, even though I'm guessing as to what they were actually asking:
"The divorce/cash flow seems so out of sync with what you write."
I can only assume you mean that because I write about not spending money you don't have then why don't I have any money? Well first off when I was figuring out what I would need to live off of when my ex and I were no longer together this website was bringing in much more ad revenue and my budget was based on that. That ad agency joined with another one and I went to making about a 1/6th of what I was making when I made my budget. I switched to a new ad company which pays better than the last one but not nearly what I was making before. I substitute teach which is random money and no money in the summer. I work a couple other odd jobs that bring more steady income but not a ton of income.
I don't consider things like Starbucks, new clothing, going out to eat, gym memberships, vacations, and even running this blog a necessity. These are frivolous things. Are they fun to have? You bet. But in essence a person needs shelter, food, clothing (but I already have some), and transportation to get to your job. So I have money to cover the essentials in my life. But what most people feel are essentials or what they are entitled to aren't really essentials at all.
When teaching I once had a student call CPS because his parents wouldn't buy him the shoes he wanted and that was child abuse. They of course set him straight, but sadly this is how a lot of people are. So when I say that I don't have money to do things, I don't because I don't have extra money. And while I love my blog it does cost a considerable amount to run it. So people from time to time donate to keep this blog going. Truthfully when they don't it's pretty darn hard to keep it up.
So all my bills get covered. I score keep hockey to pay for my own hockey. I didn't get to do the Breast Cancer for my mom because I simply didn't have an extra $30 at the time. I don't get to go out with my friends as much as I am asked to. Or if I do I don't eat or I go with my guy friends so they will pay. 🙂
Don't really know if that answered your non-question/statement or not, but there it is.
Now on to the real deal. These cupcakes. Growing up my mom loved to buy Neapolitan ice cream. I loved the strawberry and vanilla flavors but not so much the chocolate back then, weird I know. So I would sneak the ice cream late at night, but my not so stealth ways always gave me away when there were large chunks missing out of the strawberry and vanilla sides only…hmmm. Smart kid I was not. 😀 These cupcakes are a nod to those days. Devils Food Chocolate Cake with Strawberry and Vanilla Swirl Buttercream. And this time I will gladly eat the chocolate part!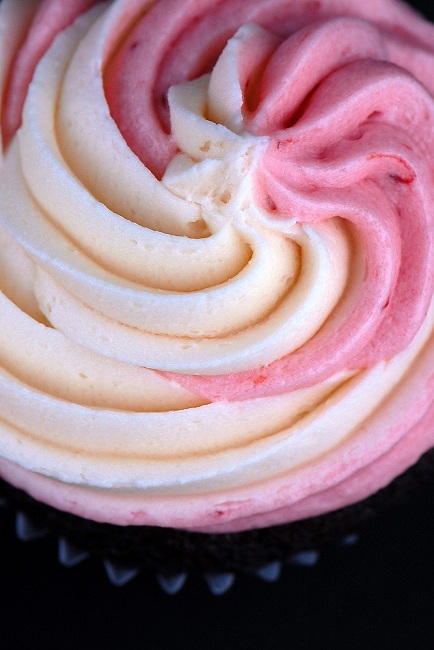 Neapolitan Cupcakes
Devil's Food Cupcakes
3 cups all-purpose flour
1 1/2 tsp. baking powder
1 1/2 tsp. baking soda
1/4 tsp. salt
12 TBSP unsalted butter, at room temperature
2 cups firmly packed light brown sugar
3 large eggs, separated, at room temperature
9 ounces unsweetened chocolate, melted (use a double boiler)
2 cups milk
1 1/2 tsp. vanilla extract
Preheat oven to 350 degrees F. Grease and lightly flour two muffin pans (hold 12 cupcakes each)
In a small bowl, sift together the flour, baking powder, baking soda, and salt. Set aside.
In a large bowl, on the medium speed of an electric mixer, cream the butter until smooth. Add the sugar and beat until fluffy, about 3 minutes.
In a separate small bowl, beat the egg yolks until thick and lemon-colored, about 2 minutes. Add the beaten yolks to the butter mixture and beat well. Add the chocolate, mixing until well incorporated. Add the dry ingredients in three parts, alternating with the milk and vanilla. With each addition, beat until the ingredients are incorporated, but do not overbeat. Using a rubber spatula, scrape down the batter in the bowl, making sure the ingredients are well blended and the batter is smooth.
In a separate small bowl, beat the egg whites on the high speed of an electric mixer until soft peaks form. Gently fold into the batter. Divide the batter among the prepared pans.
Bake for 20-22 minutes, or until cupcakes spring back when you touch them. Let the cupcakes cool in the pans for 1 hour. Remove from the pans and cool completely on a wire rack.
I used the vanilla buttercream frosting from here.
I used the strawberry jam buttercream frosting from here.
To achieve the swirl look I used disposable piping bags, and one large cloth piping bag. Place the vanilla in one bag, and strawberry in another. Then cut the bottoms off. Slide them both evenly into the larger cloth pastry bag fitted with a star tip. Frost as desired.