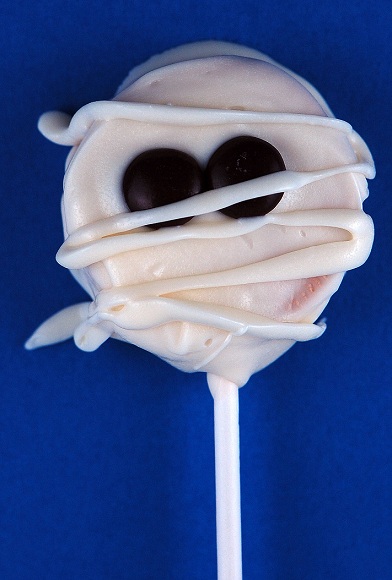 These were too cute not to make. Though they are harder than they look. It's messy and the cookie likes to separate. But I was determined darn it all. They would be a fun addition to any Halloween party. Or if you just have a mummy fetish.
Oreo Mummy Pops
Golden Double Stuff Oreos
White Candy Melts
Brown M&M's
lollipop stick
Dip the cookie in the melted candy melts. Add eyes. Insert stick (if you pre-insert stick it will break apart when you dip…trust me I tried…a lot). Smooth with your finger. Set off to dry on wax paper. Put left over melted candy melts in piping bag and drizzle over the cookie to give the impression of bandages.