These Candy Corn White Russian made with a fun Halloween twist of using candy corn cream. A great cocktail for the candy corn lover in your life.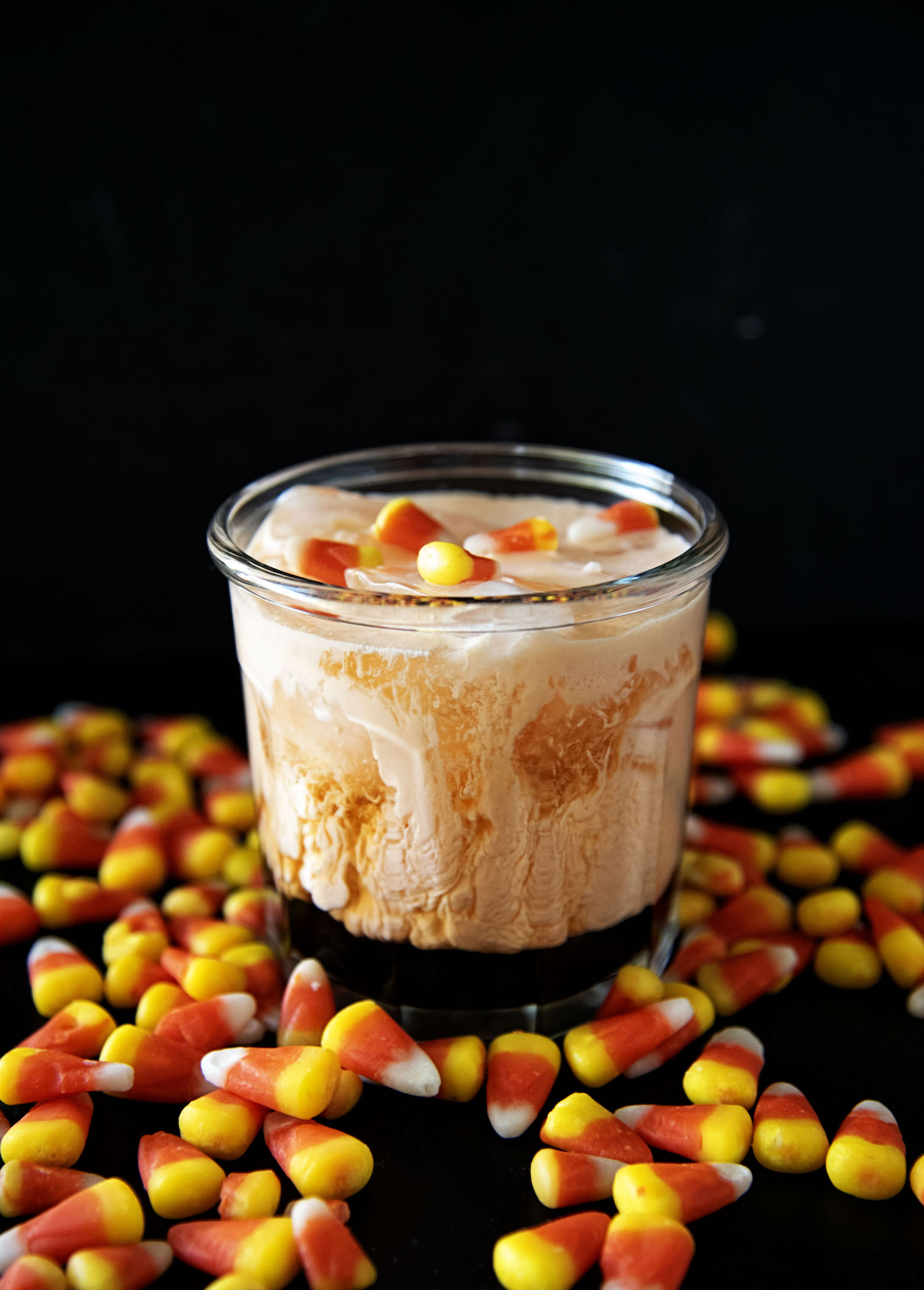 This post and recipe was created for #HalloweenTreatsWeek!
I was sent samples by some of the sponsor companies but as always opinions are 100% mine.
This recipe is for adults 21 and older and does contain alcohol.
What happens when it's #HalloweenTreatsWeek and #TipsyTuesday?
Why Candy Corn White Russian of course.
While you may be raising and eye brow at this let me assure you that it is quite tasty.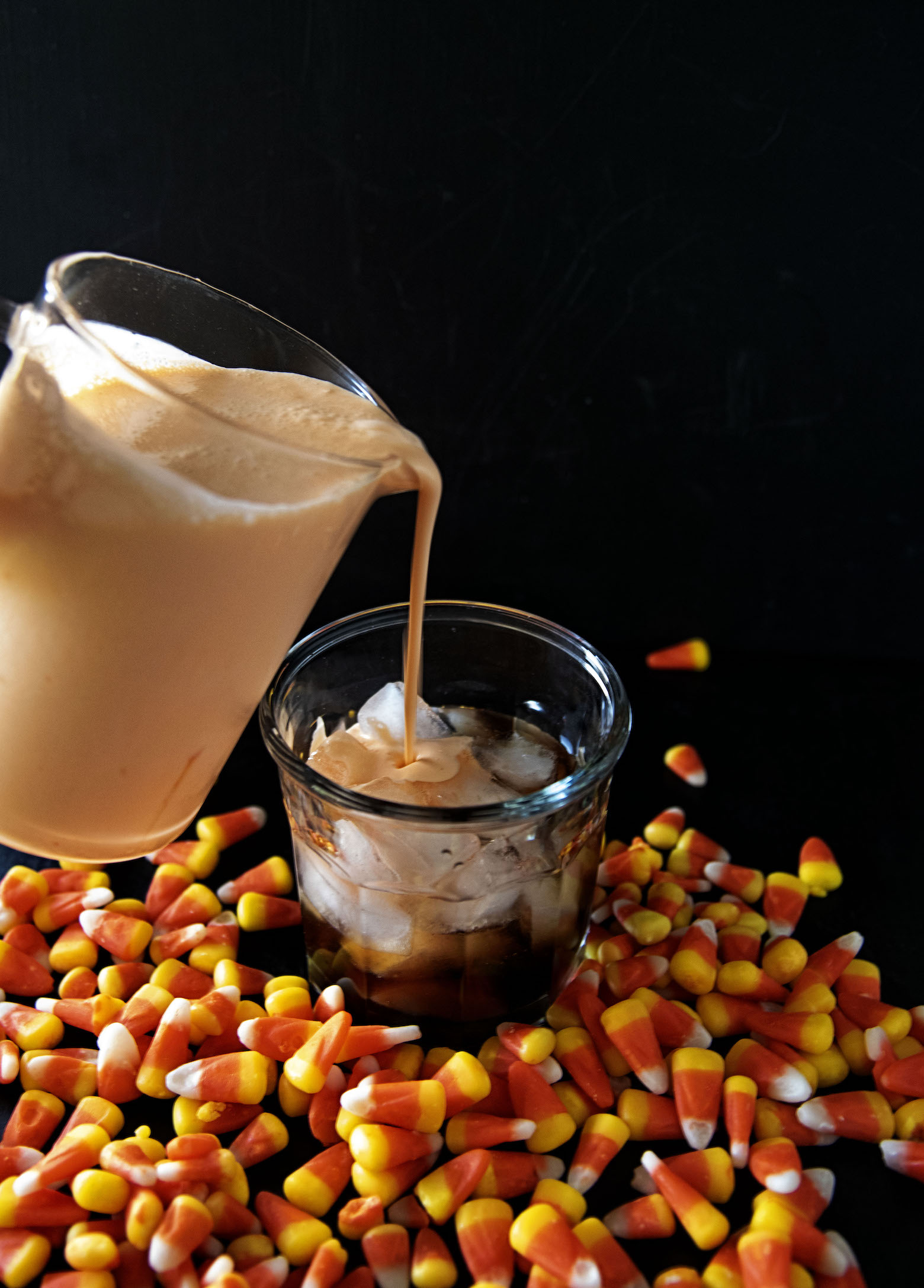 So I know there are a lot of candy corn haters out there.
But guess what?
There are also a ton of candy corn lovers out there too.
How do I know?
Because they make and sell a lot of it each year.
And I for one love candy corn.
I also know there are some candy corn lovers out there because I make quite a few treats on this blog using candy corn and they are always popular this time of year.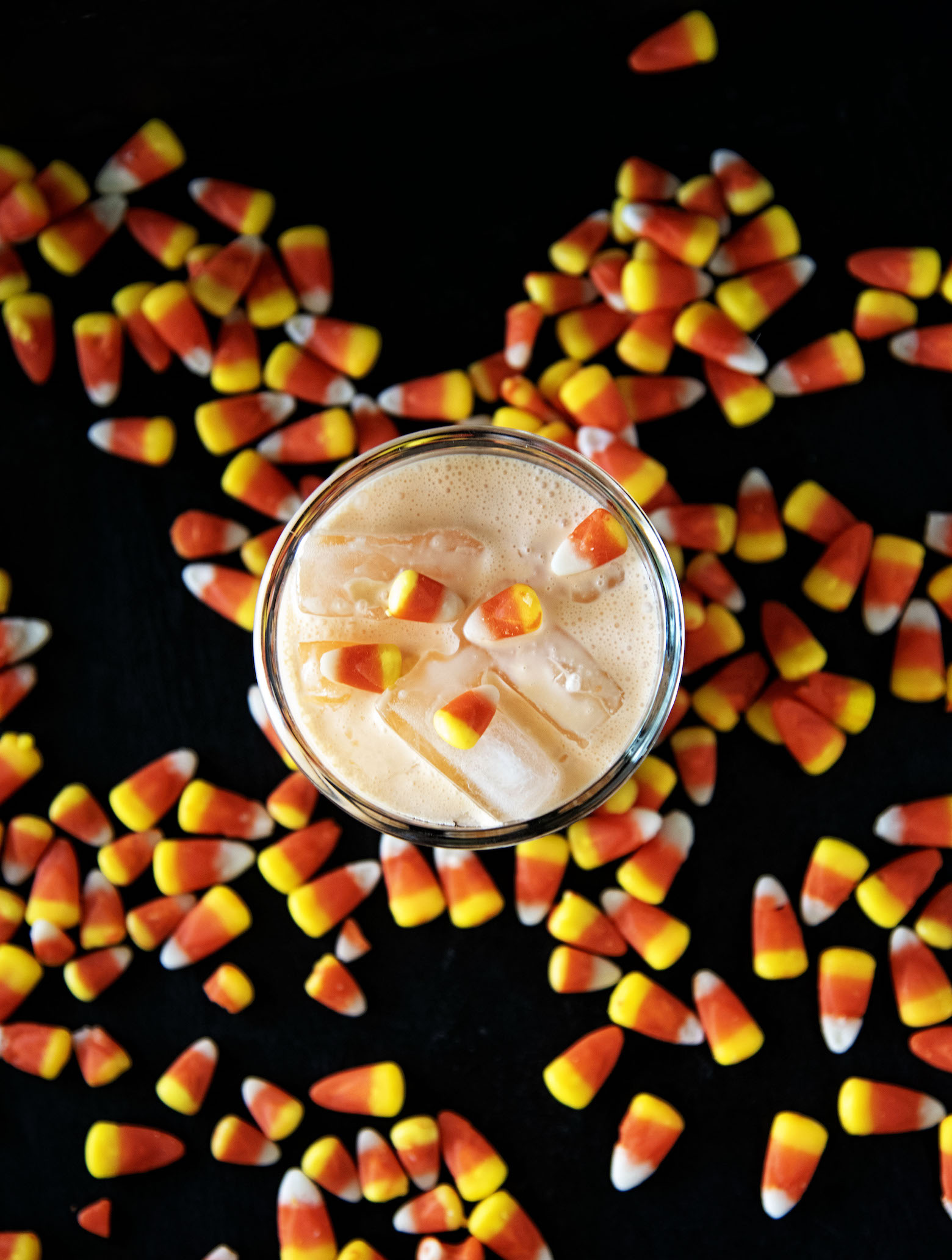 Most people's complaint with candy corn is that it is too sweet.
Though I disagree that anything can be too sweet. 😀
But….
When you turn the candy corn into a cream you get all of the great flavor of candy corn but way less sweet.
You can use it in all sorts of baked goods and in today's case…in cocktails.
Stuck at home passing out candy this year?
A few of these Candy Corn White Russians will help make the night go faster. 🙂
Just don't answer your door in your bathrobe like another guy we all know who loves White Russians. #dude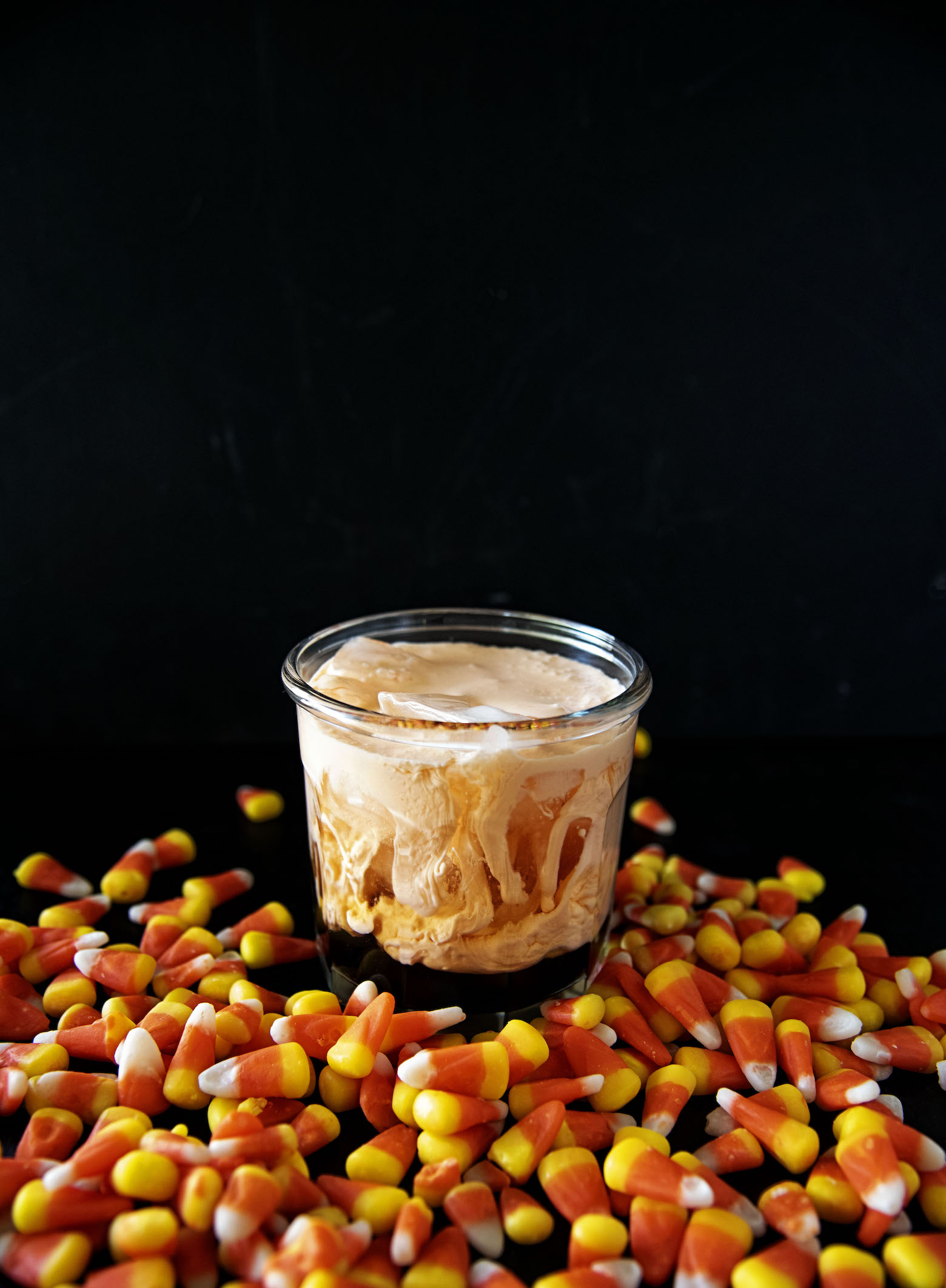 What are the other #HalloweenTreatsWeek people making?
Check out the amazing #HalloweenTreatsWeek recipes from our bloggers today!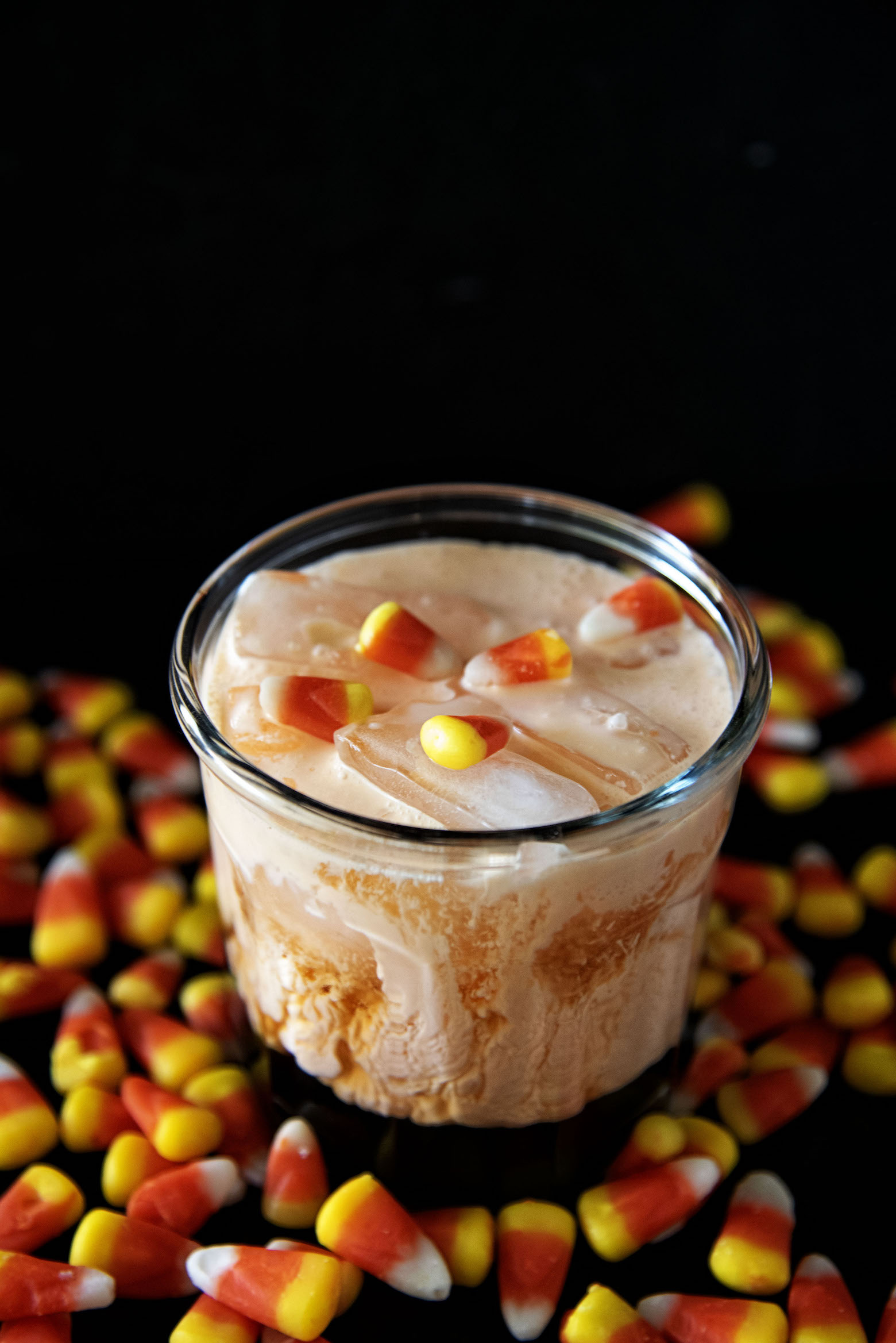 Want More Candy Corn Recipes?
Candy Corn Pound Cake

Pretty Candy Corn Layer Cake

Yummy Candy Corn Creme Brulee
Magical Candy Corn Flan Magic Cake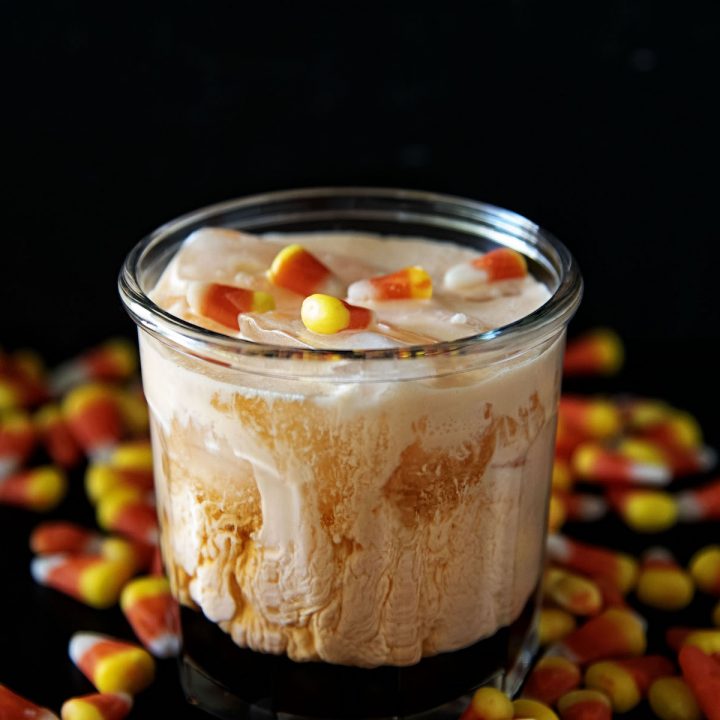 Candy Corn White Russian
Ingredients
For the Candy Corn Cream:
1 1/2 cups heavy cream
1/2 cup candy corn
4 shots whipped cream vodka
2 shots French Vanilla Kahlua Liqueur
Instructions
For the Candy Corn Cream:
Using a medium sauce pan heat the heavy cream and the candy corn together.
Bring to a boil and then take off of heat.
The candy corn should dissolve.
If the candy corn does not dissolve place over heat and stir until it does. Set aside.
For the White Russian:
Place ice in a glasses.
Add two shots of whipped cream vodka to each glass.
Add one shot of French Vanilla Kahlua to each glass.
Add Candy Corn Cream until the top of glass. Should be half booze, half cream.