Franken Berry Hand Pies are made with Franken Berry cereal, cream cheese, sugar, and strawberry jam baked into mini pies and topped with glaze and cereal.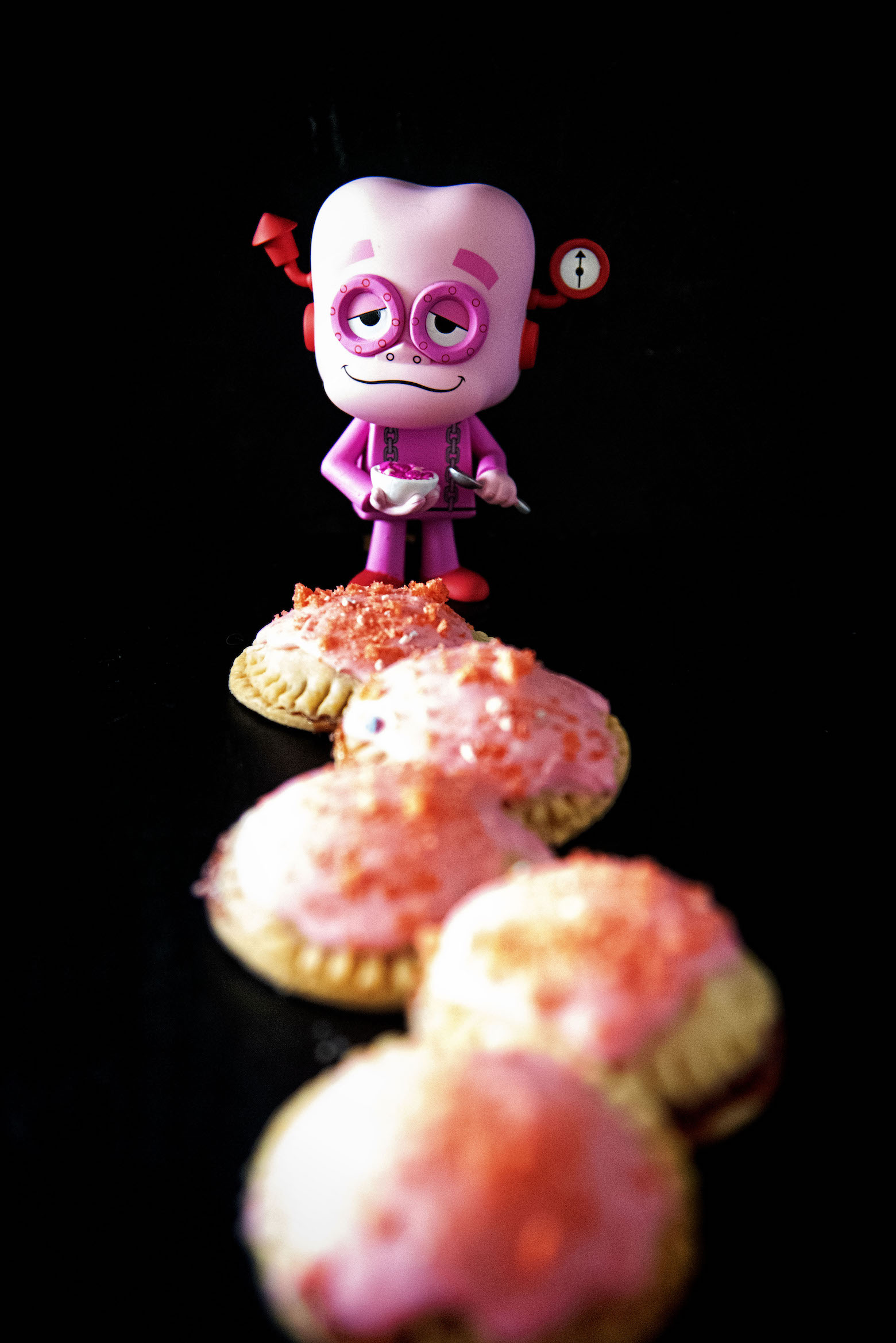 This post and recipe was created for #HalloweenTreatsWeek!
I was sent products by some of the sponsor companies but as always opinions, bad grammar, and overuse of emojis are 100% mine.
In this post I used Dixie Crystals Sugar powdered sugar Adams Extract strawberry extract which were sent to me free by both companies for participating in a previous treat week.

But clearly I am using them now in these Franken Berry Hand Pies. 🙂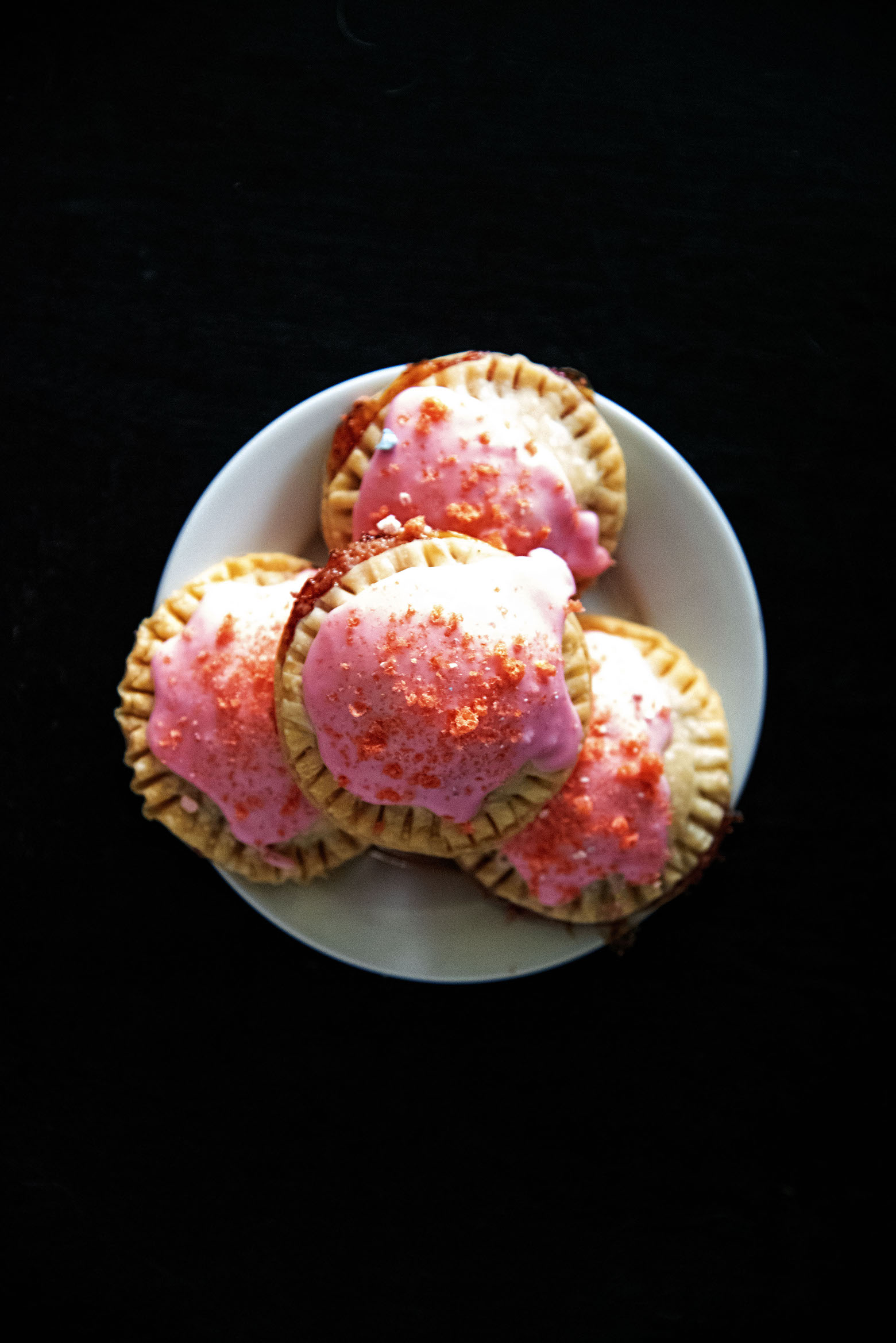 Growing up Halloween of course meant getting Halloween candy.
But for me it also meant getting Halloween cereal.
Count Chocula.
Boo Berry.
And Franken Berry.
Ironically Count Chocula is my favorite.
It's ironic because I don't really go for chocolate over other flavors.
And I usually always pick strawberry over chocolate.
Back then you could only get it on time a year and so it was a big treat.
Later on as I grew up I realized you could just order it online and that's what I did.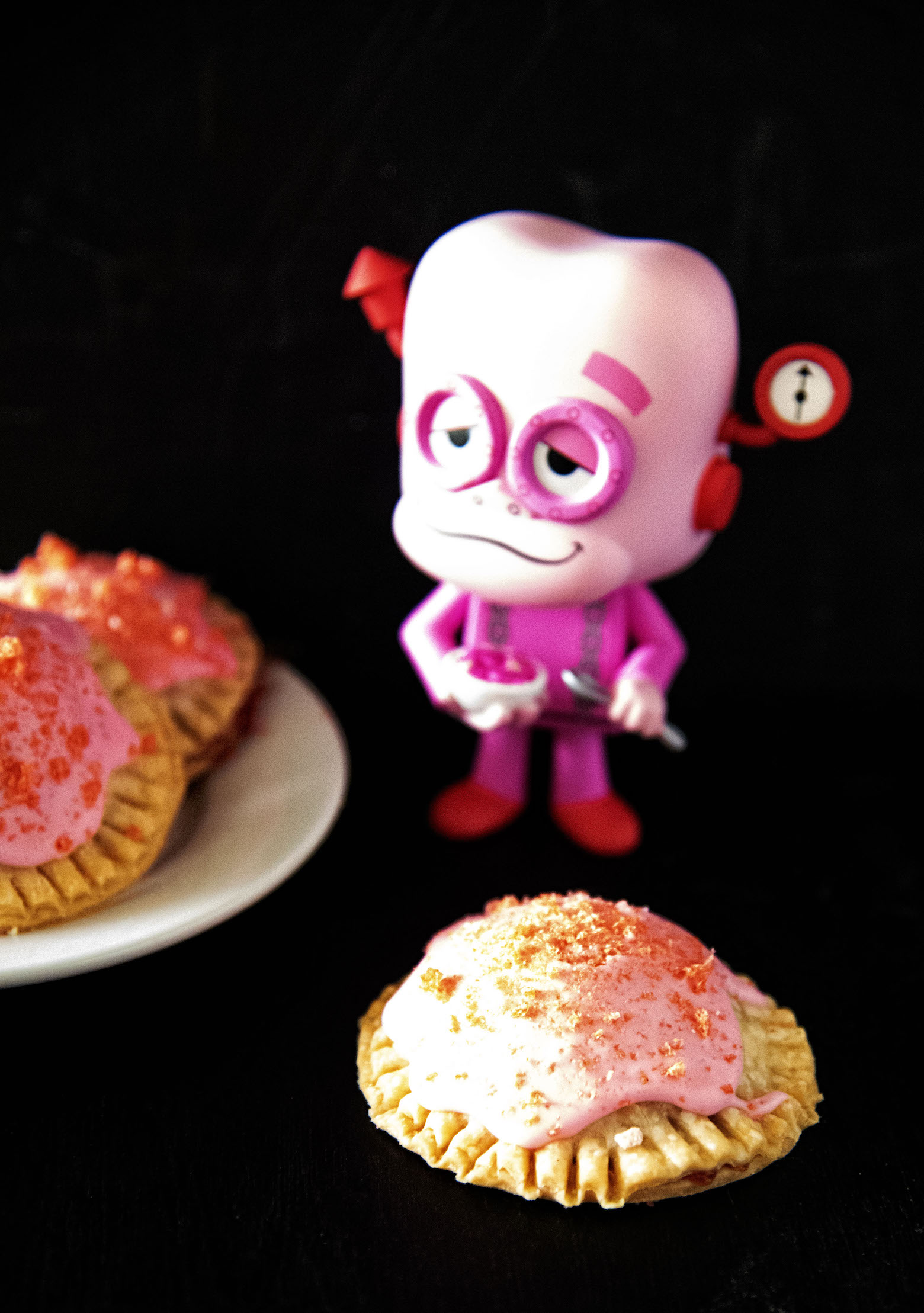 Sadly year back the makers of Count Chocula and all the other monster flavors thought it would a good idea to make the cereal whole grain.
This was not a good idea.
It's a sugary cereal people.
We know it's not part of a balanced anything. 🙂
That's not why you eat sugary cereal.
It did change the flavor of the cereal sadly and so I didn't buy it nearly as much.
I do however buy it every Halloween.
Except I almost didn't get to have Franken Berry this time around as it was nowhere to be found.
Everywhere I looked it was sold out and I had to end up buying it online.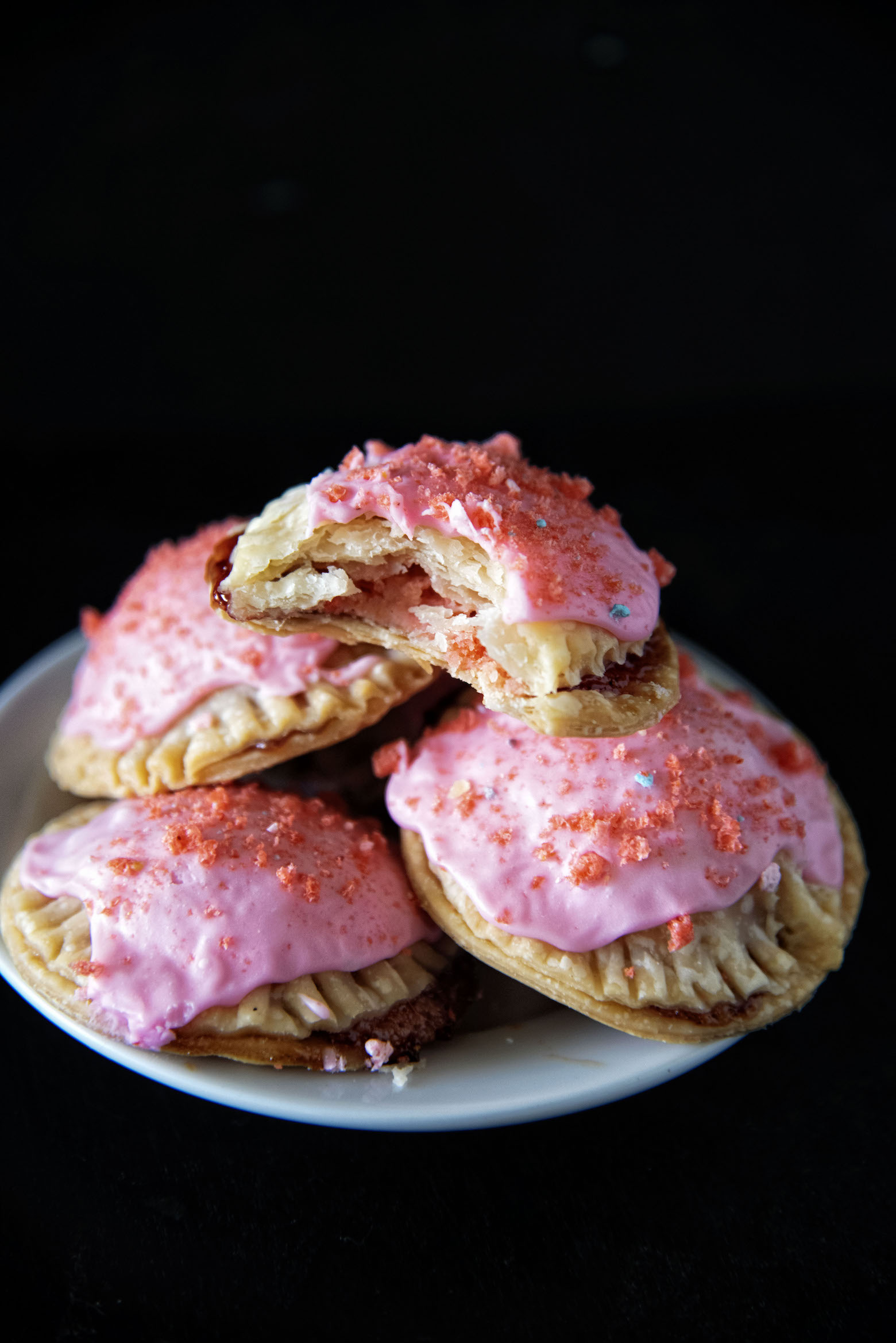 But obviously I found some and I made some pies.
This was one of those recipes that I thought of the title well before I figured out what I was going to actually make.
Since most things don't taste like Franken Berry in the natural world.
Because it's not natural. 😀
So I came up with adding the cereal to cream cheese.
I suggest letting the cream cheese mixture rest overnight as the more it rests the more Franken Berry flavor gets in there.
I had no idea if these would be any good.
They are.
My husband really liked them but he loves artificial strawberry flavor like strawberry milk.
So these Franken Berry Hand Pies was right up his alley.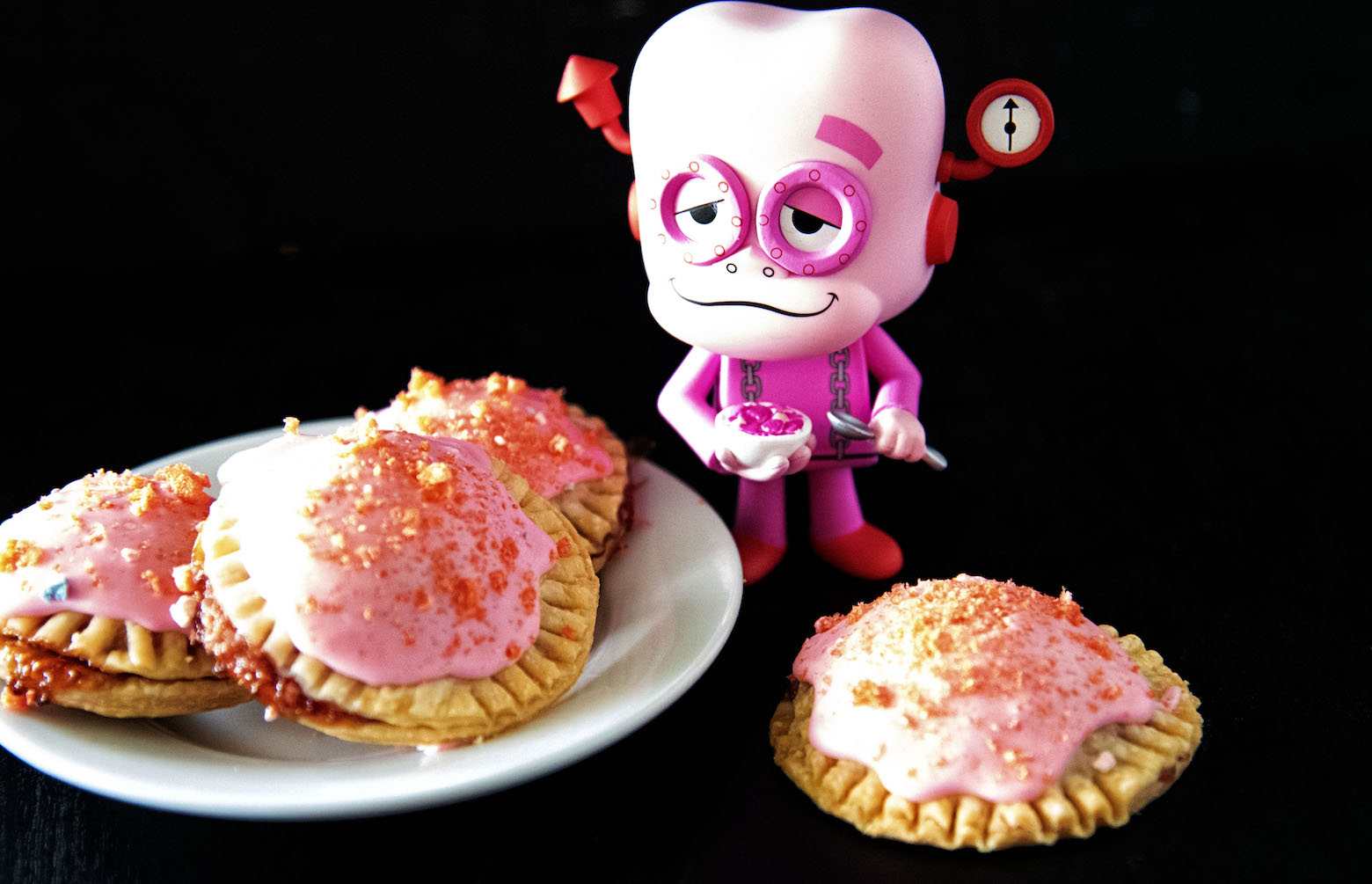 Want to see what the other bloggers are making today?
Check out the amazing #HalloweenTreatsWeek recipes from our bloggers today!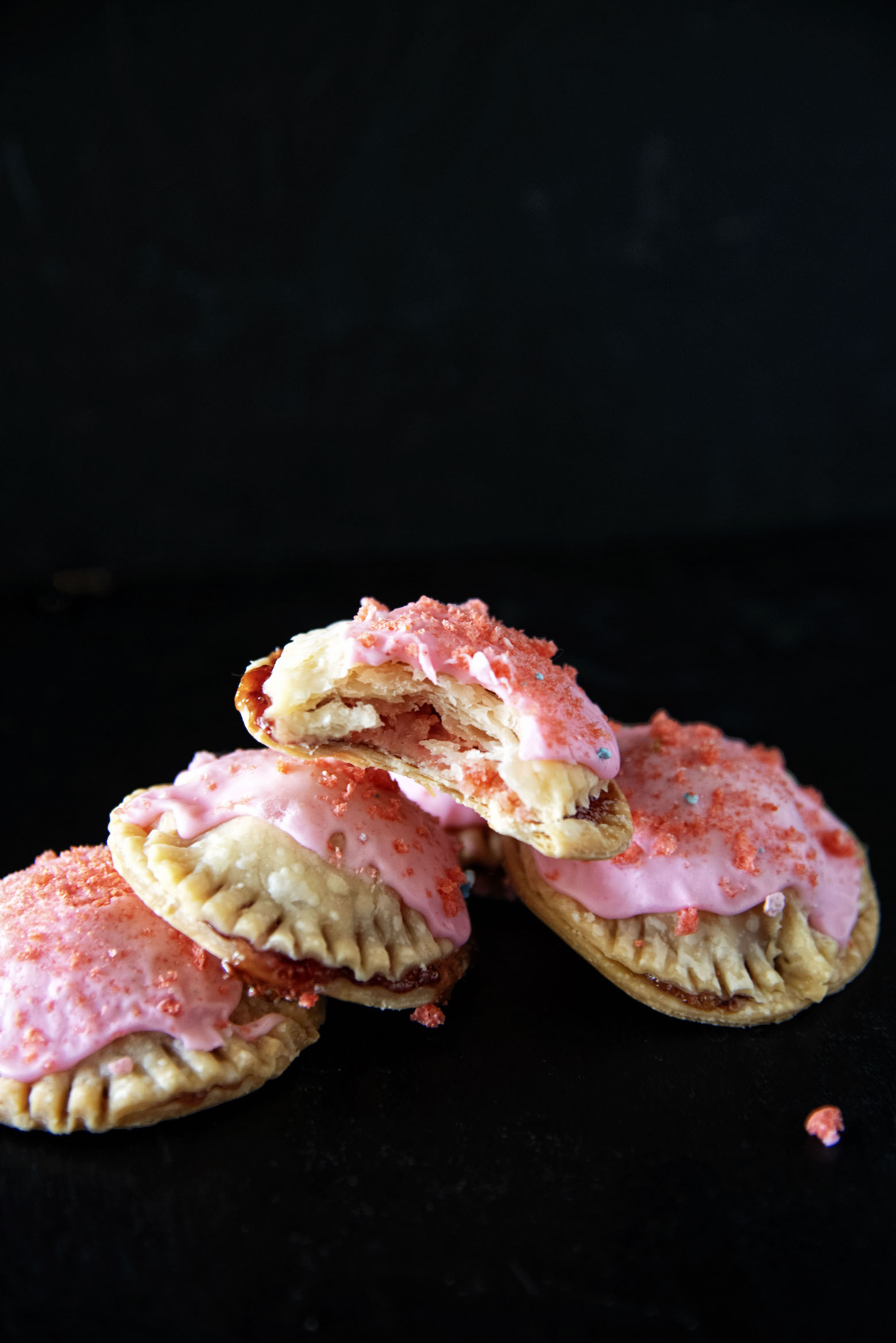 Want More Recipes? Try these:
Strawberry Malted Milk Cupcakes
Strawberry Cream Cheese Pretzel Pie
Strawberry Malted Milk No Bake Cheesecake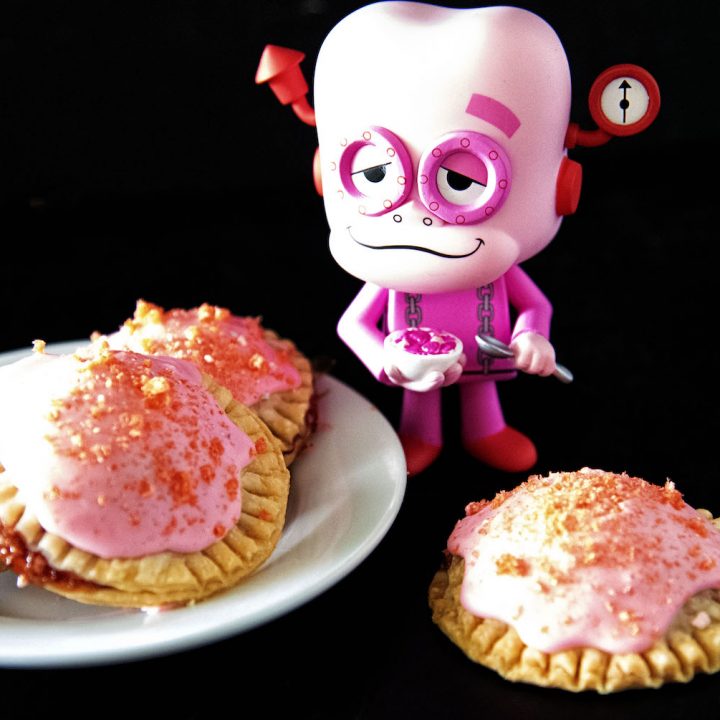 Franken Berry Hand Pies
Ingredients
For the Pies:
2 9-inch refrigerated pie crust (you can use homemade but you are making a pie of a kids cereal...go store bought)
4oz. cream cheese, at room temperature
1/3 cup powdered sugar (I used Dixie Crystals)
1/3 cup crushed Franken Berry Cereal
1/3 cup strawberry jam
For the Glaze:
1 cup powdered sugar
3-4 TBSP milk
1/2 tsp. Adams Strawberry Extract
2 drops pink food coloring
crushed Franken Berry Cereal for garnish
Instructions
1. For the Filling:

2. Using a stand mixer with a paddle attachment beat together the cream cheese, powdered sugar, and crushed cereal.

3. Beat until fully combined.

4. Place in a bowl and cover with plastic wrap and keep in fridge for at least one hour, preferably overnight. The longer in the fridge the more the cereal flavor gets into the cream cheese.

5. For the pies:

6. Roll out the dough circles slightly.

7. Using a 3-inch biscuit cutter, cut out as many circles as possible. When you run out of dough, gather all the scraps, roll out the dough to the same thinness as the original dough and make more circles. I got 28 (so 14 pies).

8. Place one half of the pie dough circles on parchment lined baking sheets.

9. Put one tsp. strawberry jam in the middle of each circle.

10. Put one TBSP of the cream cheese filling on top of the jam.

11. Top the circle with another dough circle.

12. Use your fingertips to press firmly around the pocket of filling, sealing the dough well on all sides.

13. Using a fork, crimp the dough around the sides.

14. When all the pies are prepared place them into oven and bake at 350F for 20-22 minutes or until crust is golden brown.

15. Let cool on pan while you prepare glaze.

16. Whisk together the powdered sugar, 3 TBSP milk, and extract until fully combine.

17. Add the food coloring and mix until all the color is evenly distributed.

18. If too thick add more milk.

19. Place a spoonful of glaze on top of each pie and then sprinkle crushed cereal on top for garnish.
Happy Halloween! It's October which means it's time for Spooky Season and this year's #HalloweenTreatsWeek event! #HalloweenTreatsWeek is hosted by Angie from Big Bear's Wife & its a creepy and haunting week-long event is filled with some amazingly wicked Halloween treats, and recipes.
"When witches go riding, and black cats are seen, the moon laughs and whispers 'tis near Halloween."
For the 2nd annual #HalloweenTreatsWeek event we have 41 fantastically talented bloggers that are sharing their favorite Halloween recipes throughout the week! There are going to be over 160 Halloween themed recipes shared during this year's #HalloweenTreatsWeek and we can't wait for you to see them all! Follow the hashtag #HalloweenTreatsWeek on social media and look at the bottom of each post to see all of the Halloween recipes that we're sharing!