Candy Corn Caramels are infused with candy corn cream to give a hint of candy corn flavor. A fun treat for Halloween parties.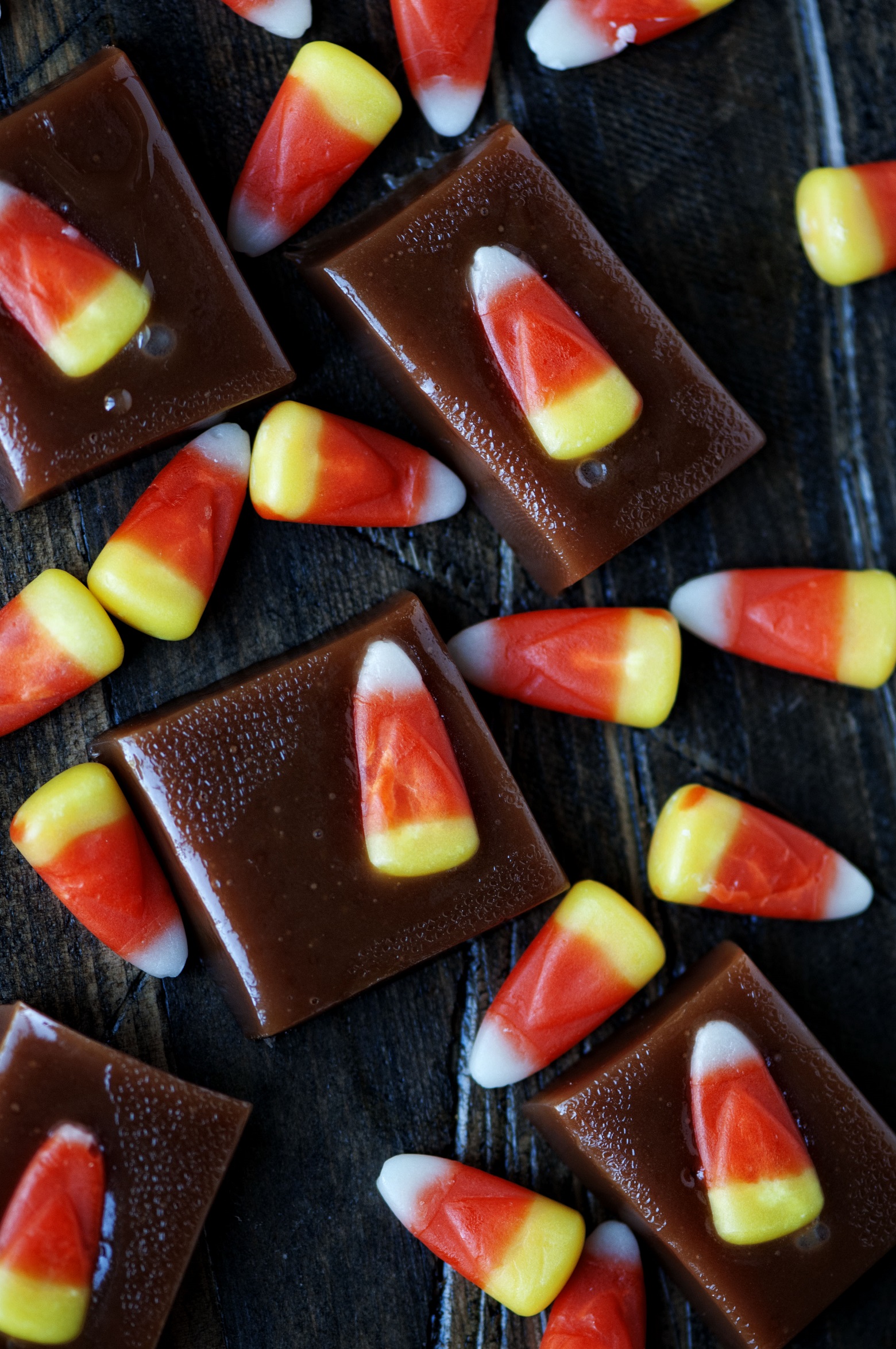 Going around Facebook right now is this thing where you are to post three photos of fictional characters that represent you.
I knew my first one immediately.
My husband tells me all the time that I'm Leslie Knope.
That I'm too honest to a fault.
That if I ever do anything wrong I would turn myself in and request and investigation into it.
Sadly, he is right. 🙂
I've been a rule follower all my life.
I was the kid the teacher left in charge to narc on people who acted up while they stepped out of the room.
Plus I love breakfast food…and put a lot of whipped cream on everything.
Leslie loves sugar, as do I.
I mean who makes Candy Corn Caramels if they don't love sugar?
I want to believe the good in everyone.
There has been only two people in my life that I haven't found the good in…and I tried really hard to find it in them.
I'm usually optimistic, though not as perky as her…I probably would be annoyingly perky if I didn't have a chronic illness.
I do try and find the good in every situation.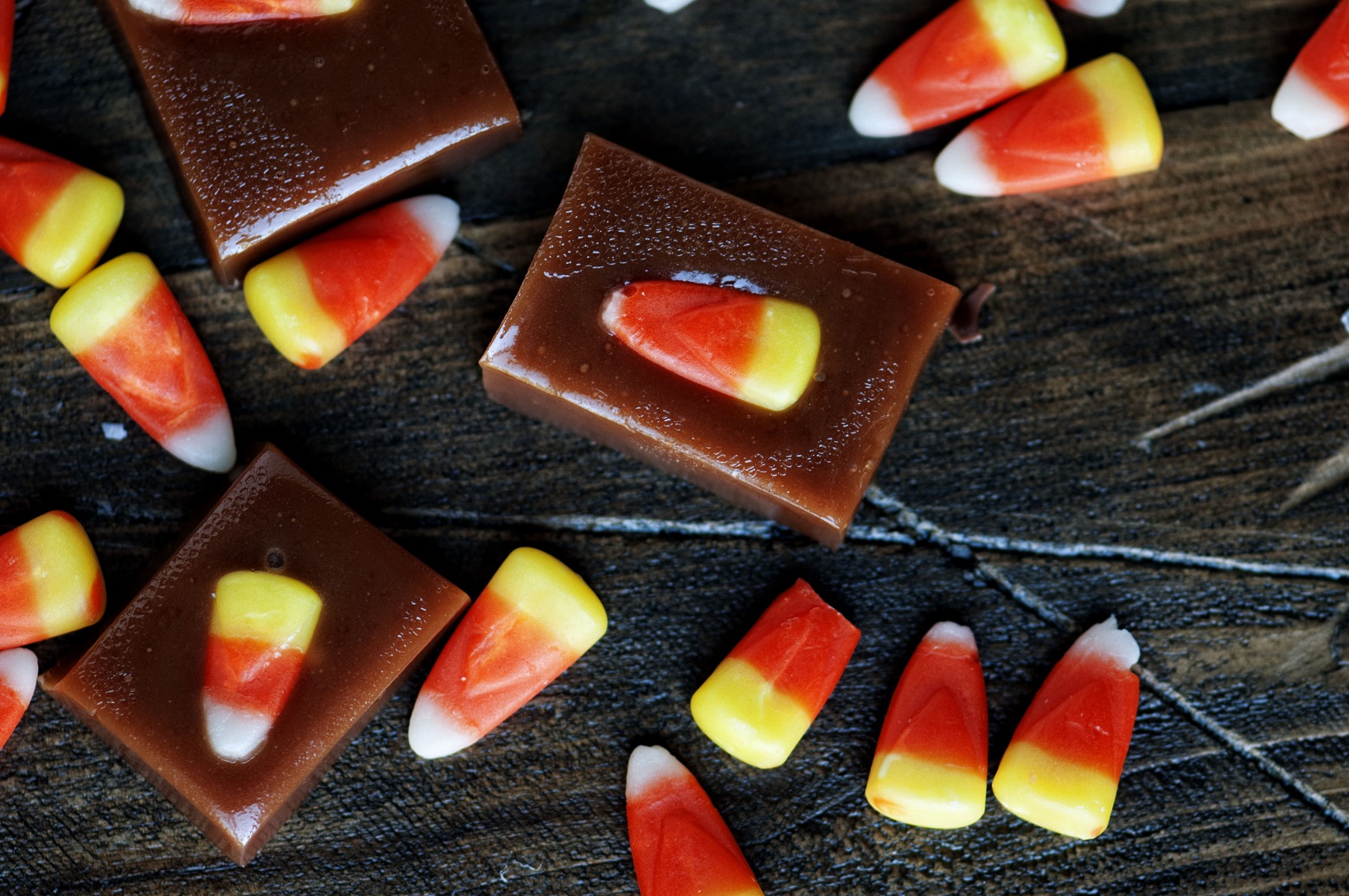 Velma.
My PE teacher once told me I run like Velma from Scooby Doo…and she was not incorrect…I kind of do.
But that's not why I chose her.
She's a bookworm.
Velama is science orientated later going and pursuing a career at NASA (I have an advanced degree in astrophysics).
She has an extreme wealth of useless knowledge…I'm so the girl you want on your bar trivia team.
Ms. Norbury (aka Tina Fey in Mean Girls).
In general I relate to Tina Fey in her real life but this character reminded me of me a little.
I was single during my teaching years.
And I worked two jobs…well four actually.
I have her quick wit. Her love of math. Her awkwardness.
What about you?
What three would represent you?
Its candy corn season and so I decided to soak some in some cream and make a batch of candy corn caramels.
Despite what you might think they are not super sweet and have just a hint of candy corn flavor.
My husband thought they were crazy good (and he really doesn't like candy corn)…as did I.
And as always it's a great day to order my cookbook.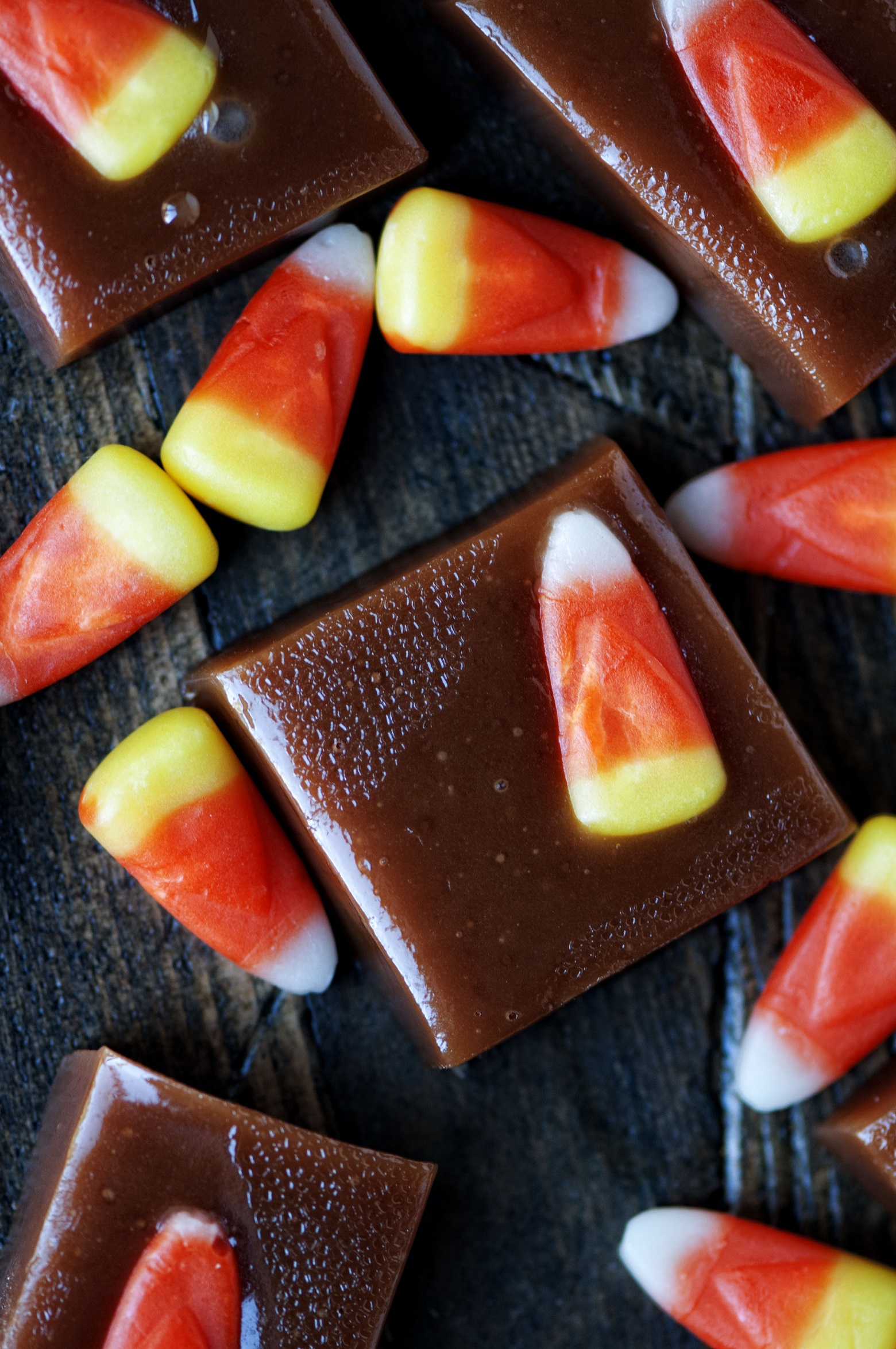 Want More Candy Corn Recipes?
Magical Candy Corn Flan Magic Cake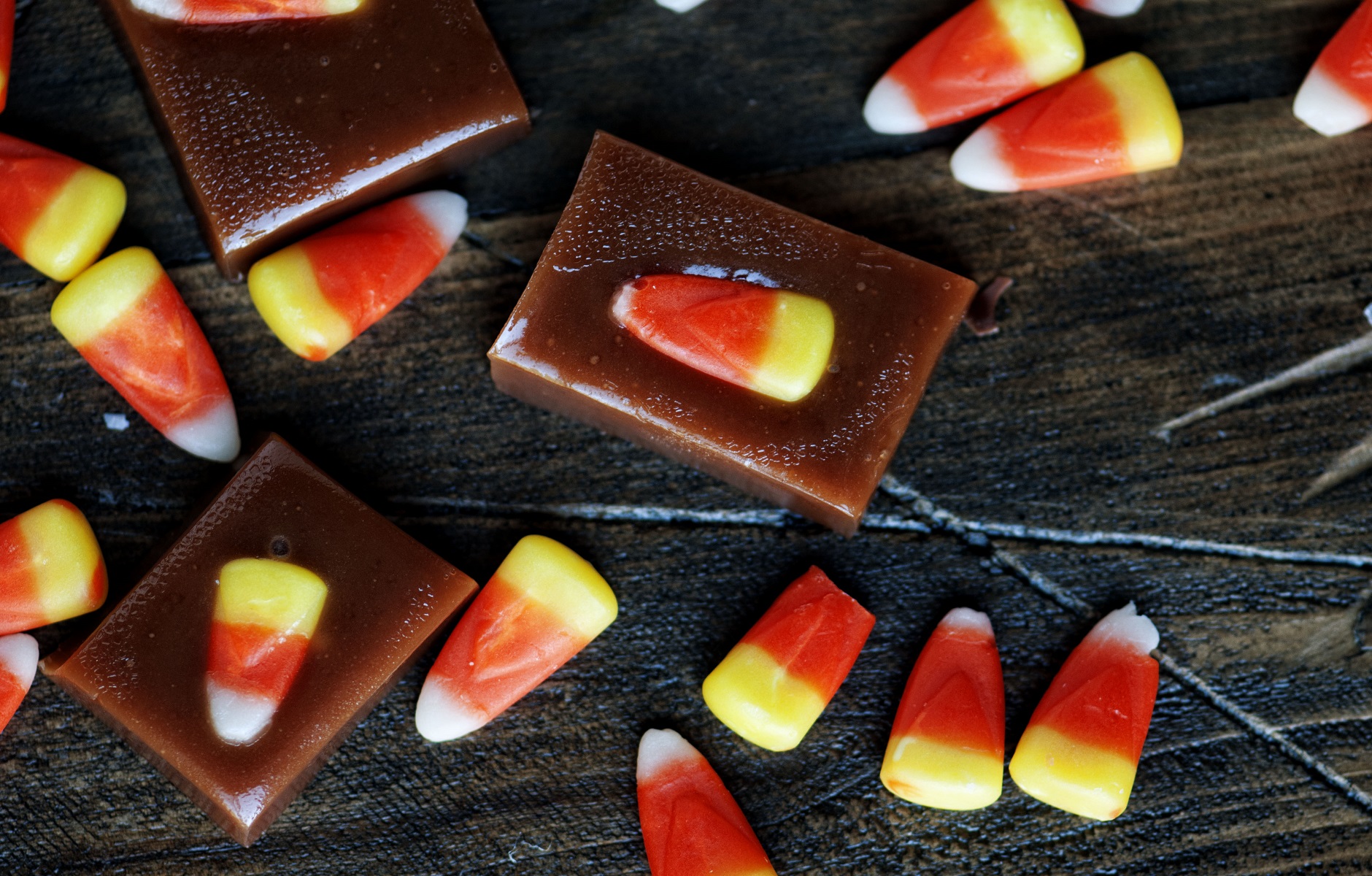 Candy Corn Caramels
Ingredients
For the candy corn infused cream:
¾ cup heavy cream
1 cup candy corn
For the caramels:
½ cup candy corn infused heavy cream
2 TBSP. unsalted butter
¼ tsp. salt
¾ cup granulated sugar (I used Imperial)
2 TBSP Lyle's Golden Syrup (or light corn syrup)
2 TBSP water
½ tsp. vanilla (I used Rodelle)
Candy corn for garnish
Instructions
Add the ¾ cup heavy cream and candy corn into a medium saucepan.
Bring to a boil and then turn heat off.
Cover and let steep for 25 minutes.
Using a fine mesh strainer, strain the candy corn out of the cream.
Set aside until needed.
Line a 9 x 5 x 3-inch bread loaf pan with parchment paper, and spray with cooking spray.In a 2-cup glass measuring cup, add the heavy cream, butter and salt.
Microwave in 30 second pulses until melted and steaming. Set aside.
In a 2-quart saucepan (seriously, don't use a smaller one-it boils up), add the sugar, Lyle's Golden Syrup and water.
Turn the heat to high, and cook without stirring until it reaches between 290-295 degrees.
Turn the heat off.
Slowly stream in the heavy cream mixture, and whisk gently.
Turn the heat back to high, and cook without stirring until it reaches 250 degrees.
Turn off the heat, and add the vanilla.Whisk gently to combine.
Immediately pour the mixture into the loaf pan; do not scrape the bottom of the pan.
Place the candy corn randomly on top of the caramel (be careful not to burn hands) and press the pieces down slightly so they stick to the caramel.
Let sit for a few hours, or overnight.
Slice into desired shapes and wrap individually in wax paper.