This Sweet Tea Glazed Lemon Loaf is a buttermilk based lemon loaf, with lemon syrup, and a sweet tea glaze.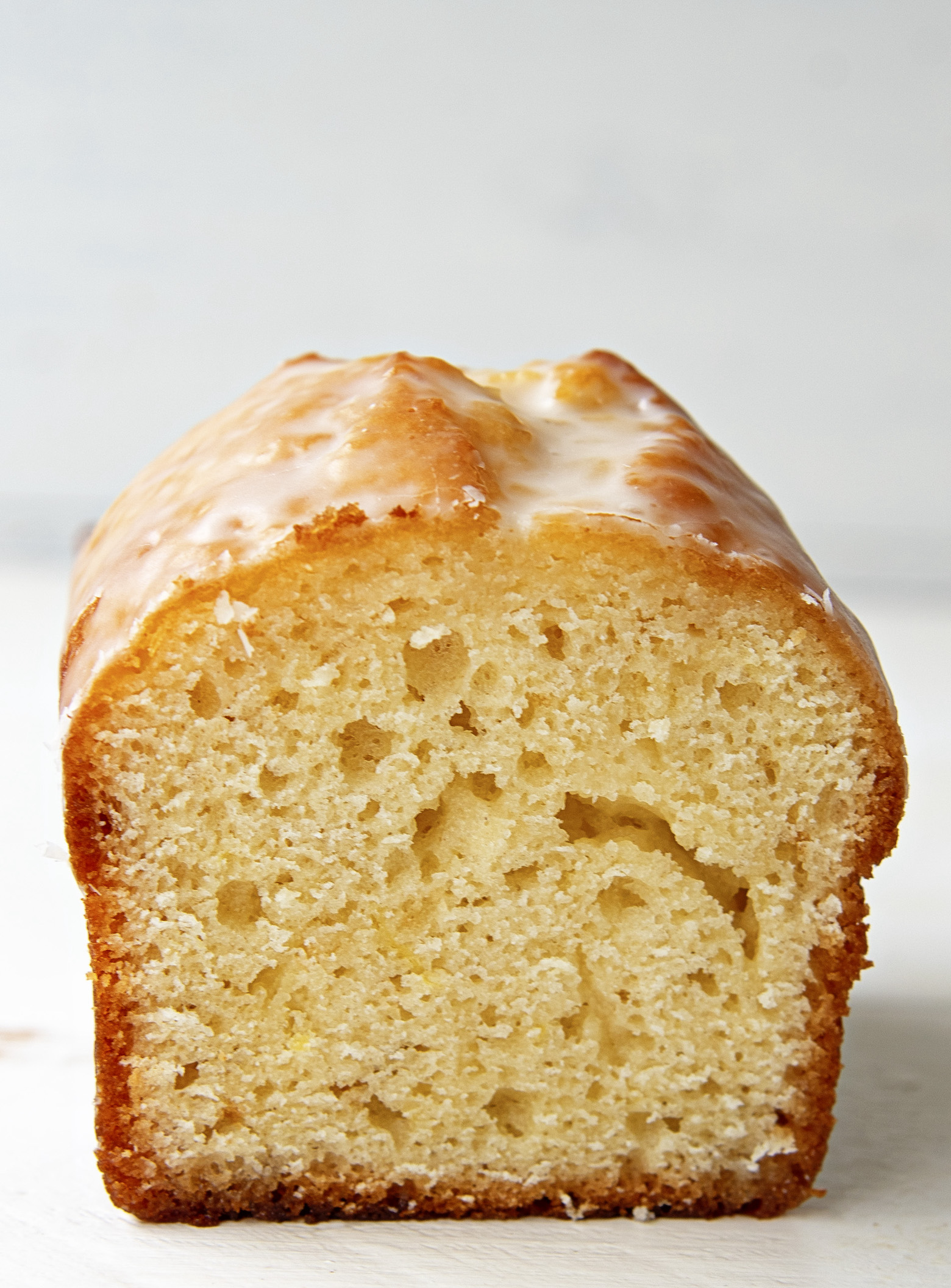 Sweet Tea Glazed Lemon Loaf is a twist on the classic lemon loaf.
After living in Arizona for quite some time, I learned to love iced tea.
There you make sun tea because it's so dreadfully hot.
If you are unfamiliar with sun tea it's a giant jar with a lid.
That you add water and ice tea bags to.
Then you set that jar out in the sun.
And depending on how hot it is that day, you have tea rather quickly.
Most people in Arizona, at least in my experience, drink their tea unsweetened.
I am not one of those people.
When it comes to ice tea, I most definitely should have been born in the South as I am a sweet tea kind of girl.
I also always have some fresh lemon in there.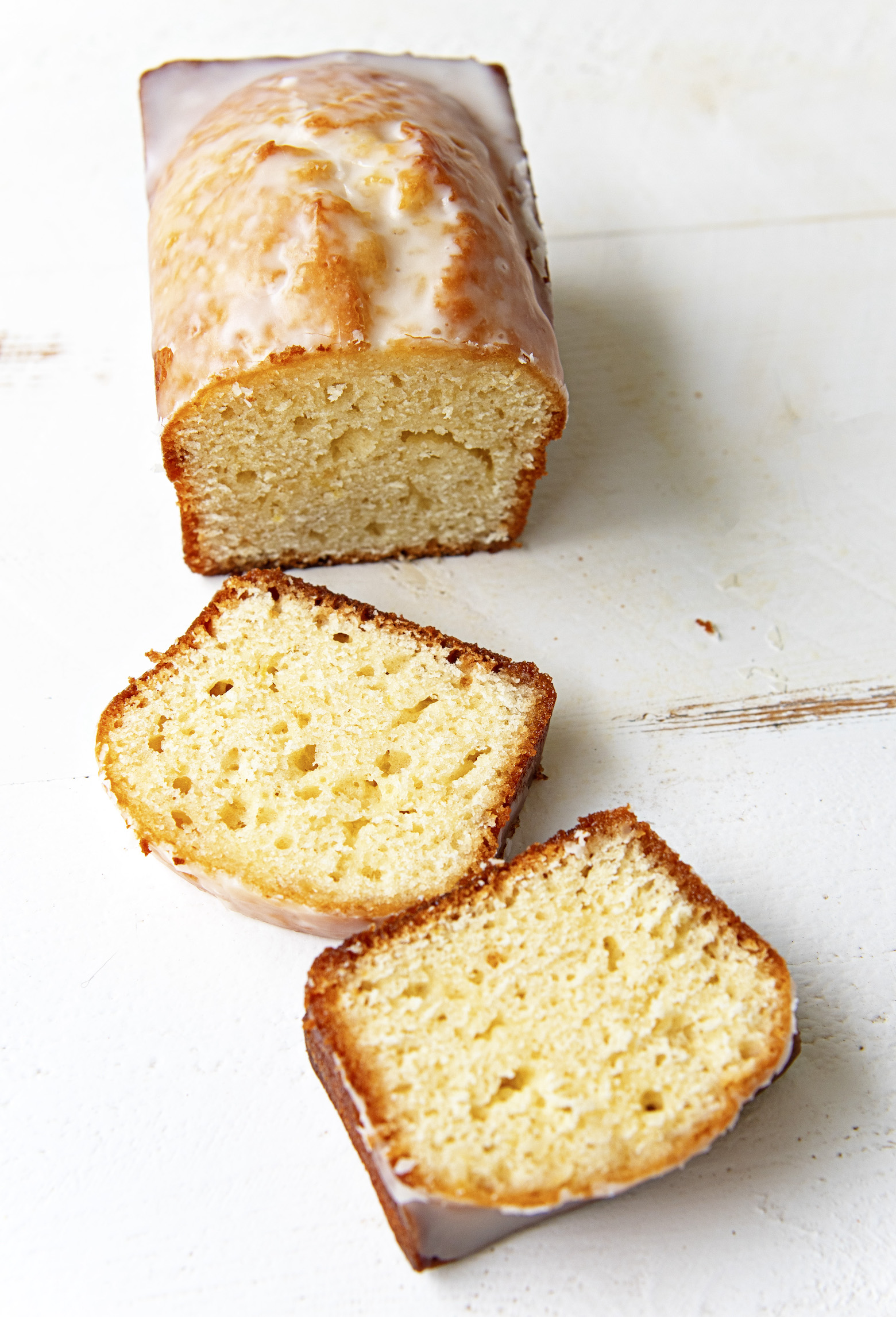 I'm not shy to the lemon and tea combo.
I've made bread pudding with that combo.
And even fudge.
It's a great combo.
And I'm genuinely surprised it has taken me this long to make a loaf with that combo.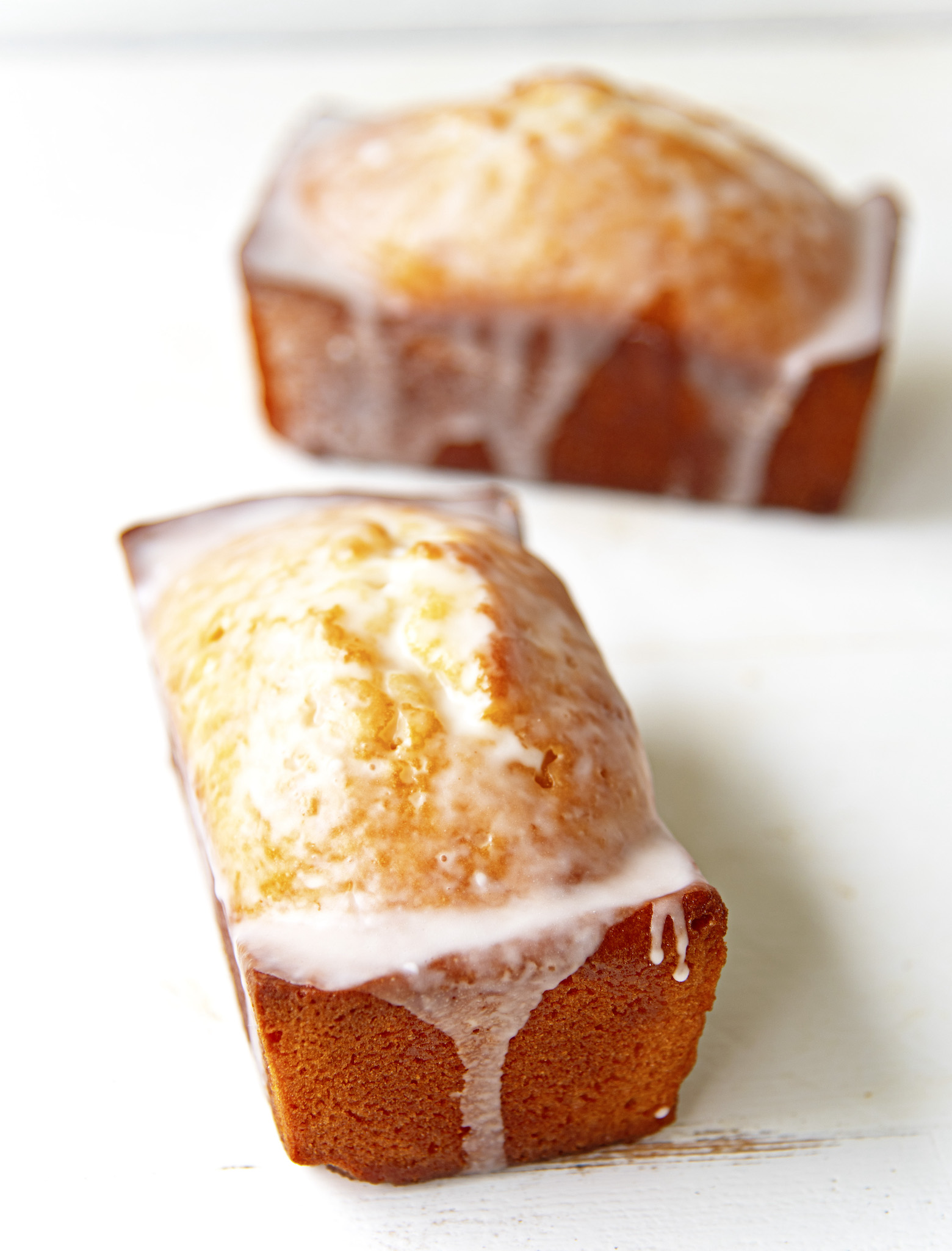 These loaves use a combo of lemon extract, lemon zest, and fresh lemon juice.
The loaf itself is buttermilk based, which gives it a little extra tang.
It also helps with the nice dome on top that these loaves have.
The lemon glaze you brush on while the loaves are still warm is what really gives the lemon flavor.
So really make sure to get that glaze in there.
Don't worry about having little holes all over the top of your loaves…you want that flavor to get in there.
As for the sweet tea glaze I went thinner.
And I just glazed and let it sit… and then added more glaze.
Then let it sit.
Added more glaze.
Glaze layering.
You can make a thicker glaze and only glaze once.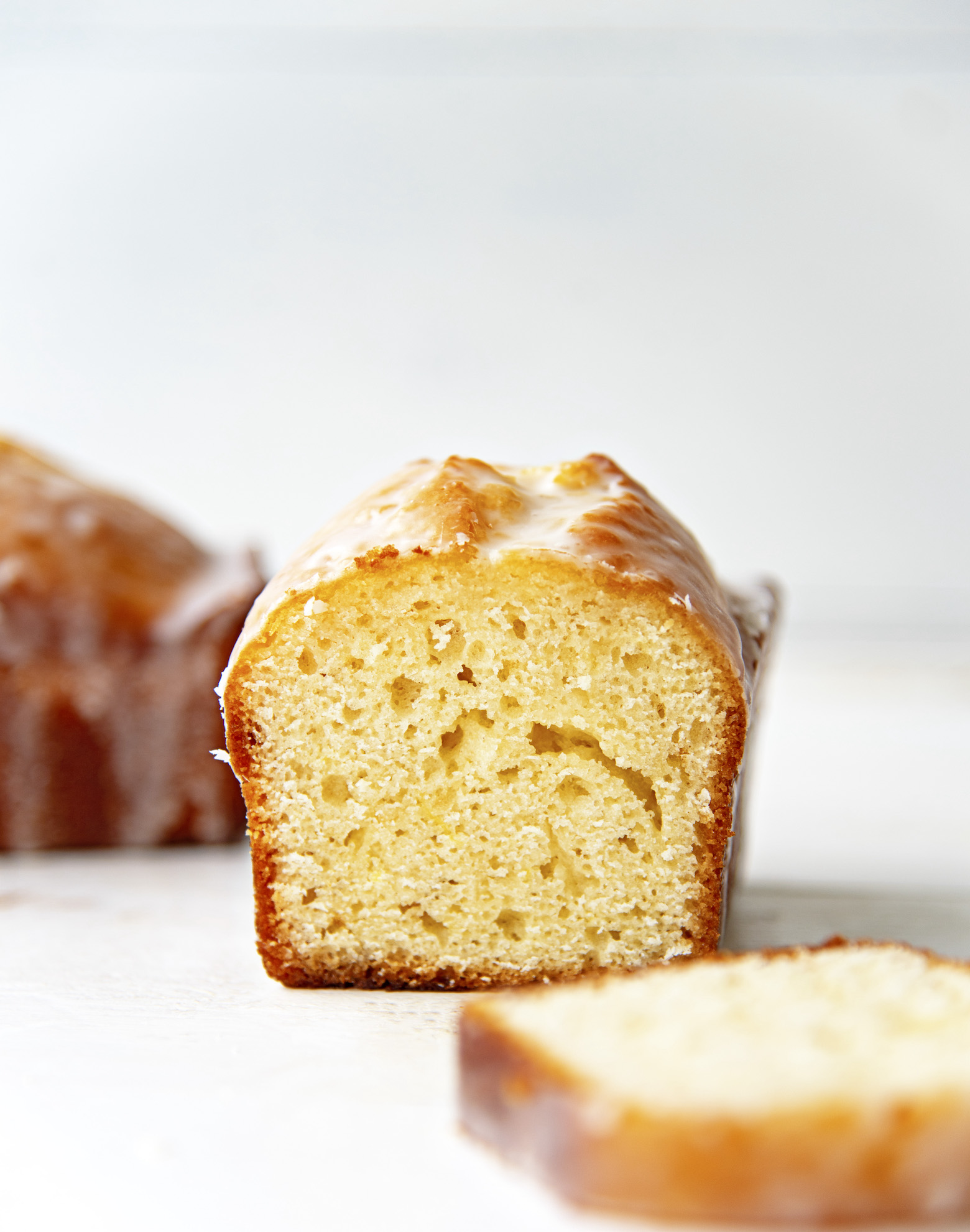 While you can make two larger loaves, I really prefer to make minis.
To give away.
Especially this time of year.
Because in the fall and at holiday time everyone is handing out baked goods.
But June?
Think how fun it is to give someone a nice loaf cake in the middle of June.
P.S. It's a great day to buy my cookbook.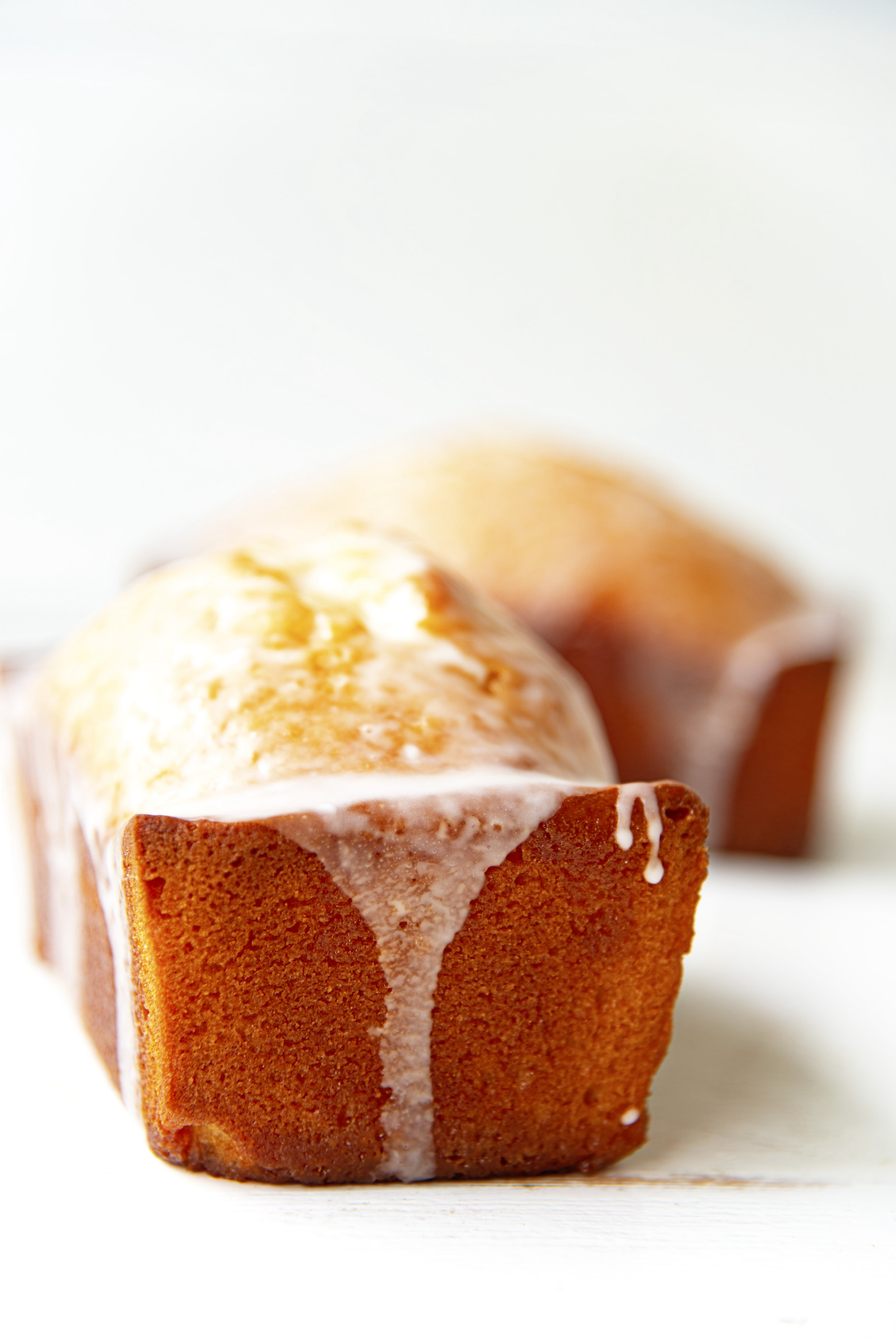 Want more Loaf Cakes?
Cranberry Lemon Poppyseed Loaf
Hummingbird Streusel Loaf Cake
Chocolate Peanut Caramel Quick Bread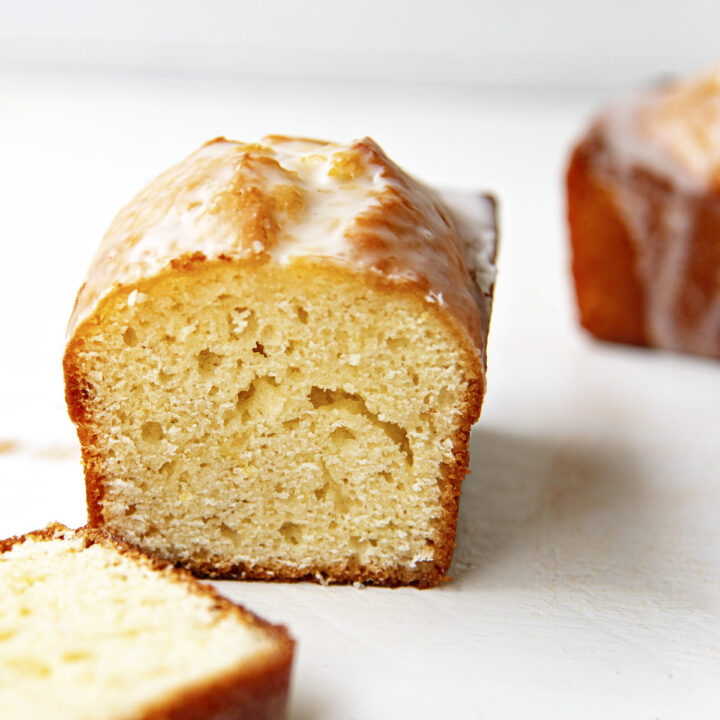 Sweet Tea Glazed Lemon Loaf
Ingredients
For the Lemon Loaf:
4 eggs
2 cups sugar
¾ cup canola oil
¼ cup melted unsalted butter
zest of 1 large lemon
1 tsp vanilla
1 tsp lemon extract
3 cups all-purpose flour
½ tsp baking soda
½ tsp baking powder
½ tsp salt
1 cup buttermilk
For the Lemon Glaze:
1 cup sugar
½ cup fresh lemon juice
1 TBSP unsalted butter
1 tsp lemon extract
For the Sweet Tea Glaze:
3 TBSP unsalted butter, at room temperature
2 1/2 cups powdered sugar
1 cup sweet tea
Instructions
For the Lemon Loaf:
Combine the first 7 ingredients into the bowl of an electric mixer.
Using the paddle attachment, beat ingredients on medium speed for 2 minutes.
In a separate bowl, sift and combine flour, baking soda, baking powder and salt.
Starting with the flour mixture alternate flour, buttermilk, flour, buttermilk and flour...in that order.
Mix until just combined, like you would if you were making muffins.
Pour into two loaf pans or 6 mini loaf pans that have been greased and floured.
Bake at 350F for 1 hours (minis take only about 10 minutes less).
Remove from oven and place on rack to dry.
For the Lemon Glaze:
Place ingredients into a small saucepan.
Bring to a boil.
Allow to boil for about a minute.
Turn heat off but leave saucepan on burner.
While loaves are still warm, poke several holes in the top of the bread with a wooden skewers.
Drizzle Lemon Glaze into the holes.
Finish glazing cake by taking a pastry brush and brushing on remaining glaze(as much or as little as you would like).
For the Sweet Tea Glaze:
Whisk all the ingredients together and drizzle over the loaves. If you want a thicker glaze add more powdered sugar. If you want a thinner glaze add more sweet tea.