Orange Sherbet Loaf Cake: Easy to make this tasty orange sherbet loaf cake filled with white chocolate chips and all glazed in an orange sherbet icing.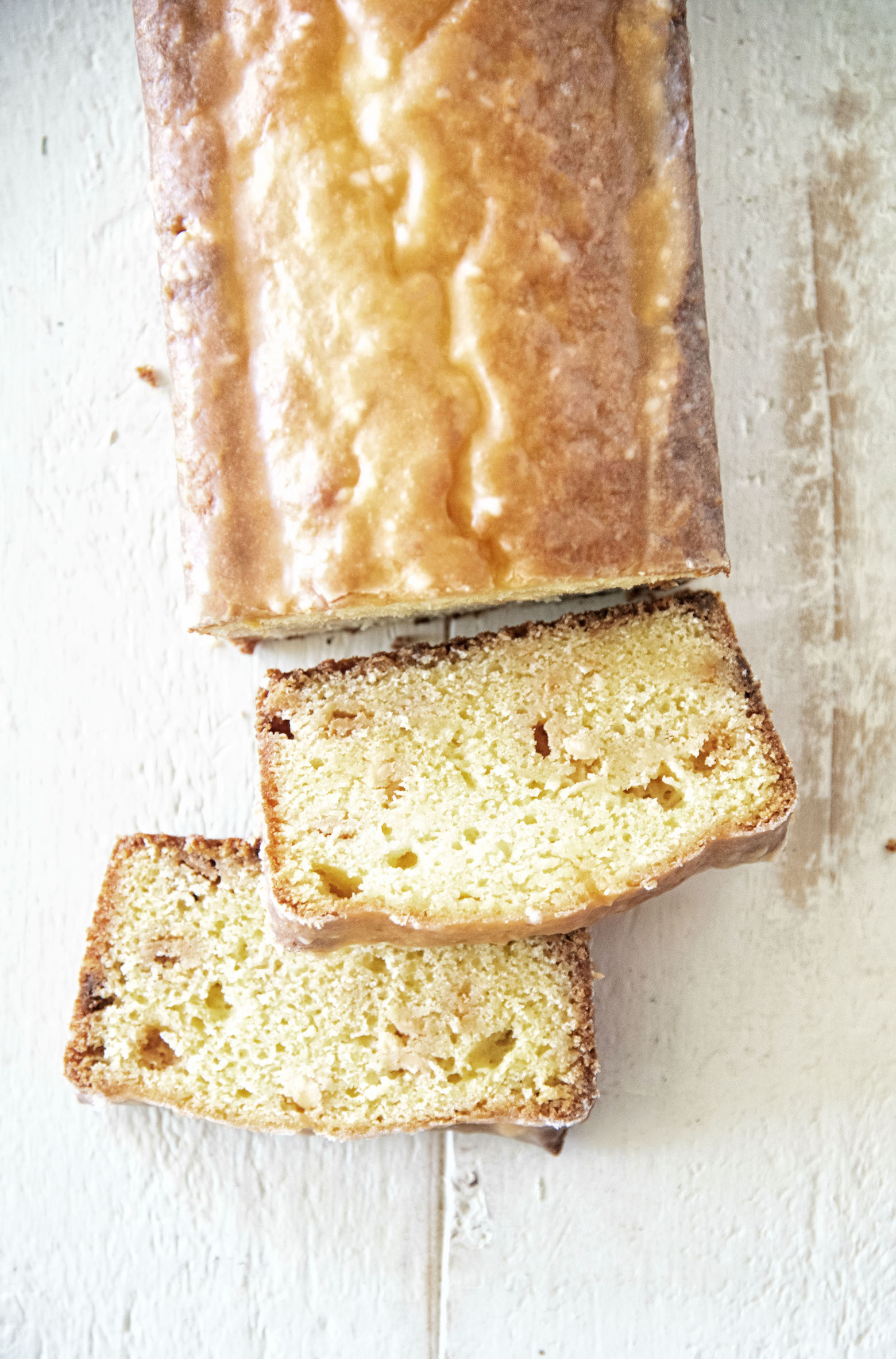 If you read my email this week on Wednesday I was off to take our youngest dog Tulip to get her dental but was also having to bring our dog Daisy to urgent care at my vet.
Daisy enjoys eating grass.
Most cavaliers do.
And unlike most dogs who eat it and throw up…cavaliers do not.
They simply just eat it.
About 6 months ago Daisy got a grass blade stuck in her sinuses.
We took her to urgent care and they did what is called reverse sedation.
It's quicker than anesthesia and they sedate and un-sedate them quickly.
They removed a 6-inch blade of grass from her sinuses and off we went home.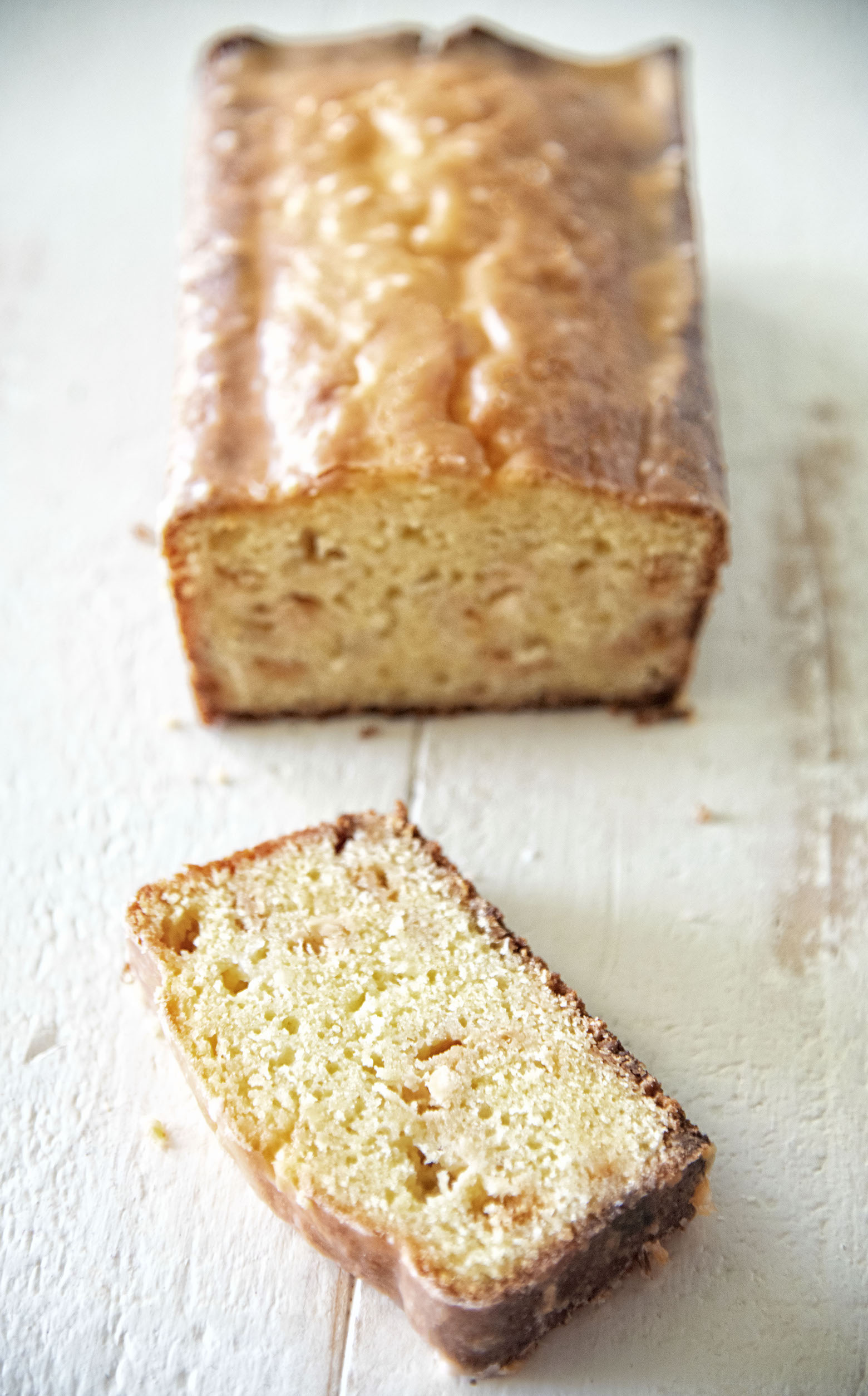 Except 6 months ago Daisy had a stable heart.
Her Mitral Valve Disease has progressed immensely in that time and doing either anesthesia or reverse sedation is super risky.
How risky?
The chance of her going into cardiac arrest is high.
And if she does survive going under it usually pushes them into early congestive heart failure.
So my vet wanted to do all that he could not to sedate her.
He did every non-surgical technic and he did dislodge some grass.
But not being able to go back in and see under sedation we did not know if more was up there.
But Daisy was miserable from all the poking and prying that he sent her home.
We scheduled surgery for the next day in case we didn't get it.
She was given cough suppressant and that seemed to help.
And so we cancelled the surgery.
So of course the next day she got worse.
I called yesterday to come in today and see if they could try again with the non-surgical techniques.
Except today she has been fine.
And I'm confused and at a loss.
But I knock on wood it all turns out okay.
With all that going on our Old Dog Haven Final Refuge Foster Banjo also went under anesthesia Friday.
He is 13 1/2 in a breed that lives to 12 so it was also risky.
Both he and our other dog Tulip did great.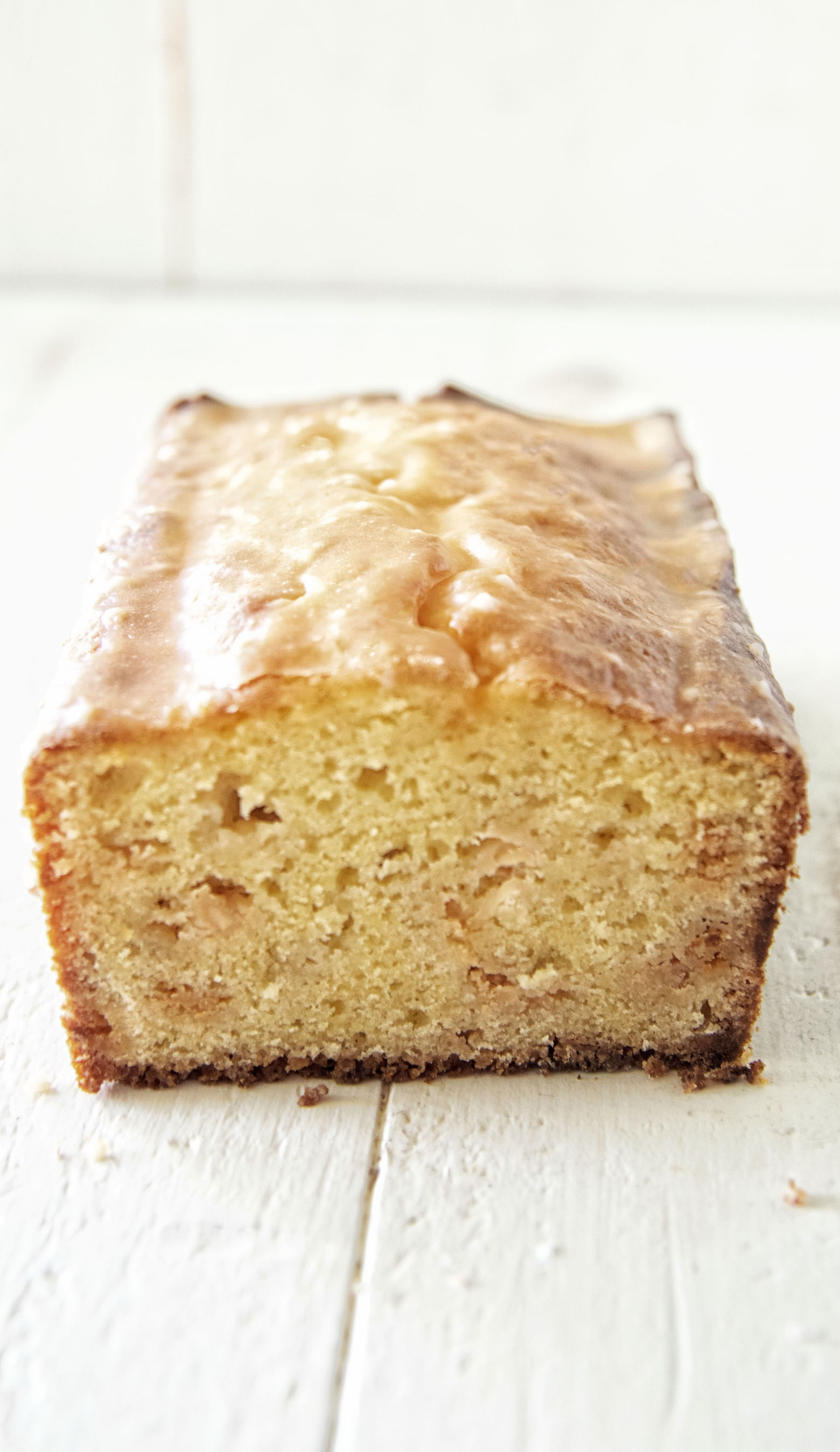 All this stress leads to stress eating.
Still very much on the orange sherbet kick…especially because I still have a big tub of it in the freezer…I decided to make a loaf cake again.
I forgot how good and how easy loaf cakes are to make.
This is a basic loaf cake that has white chocolate chips, orange zest, and a little orange sherbet.
Then it's drenched in orange sherbet glaze.
It's super tasty and easy to make.
As much as I love to eat cake I could really go for a less stressful time so that I don't eat so much of it. 🙂
P.S. It's a great day to buy my cookbook Holy Sweet!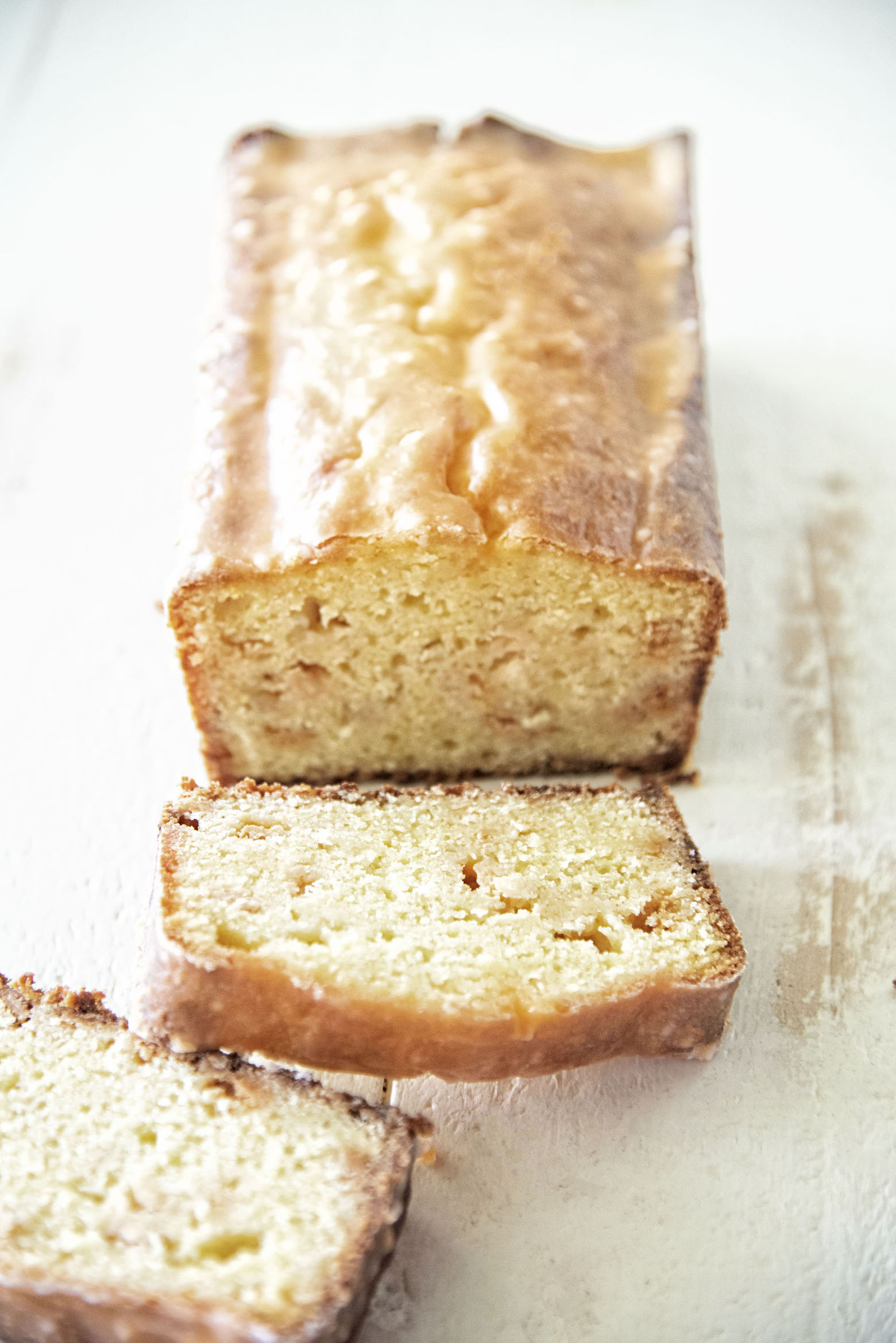 Want more recipes like this? Try these:
Hummingbird Streusel Loaf Cake
Strawberry Lemonade Crumb Cake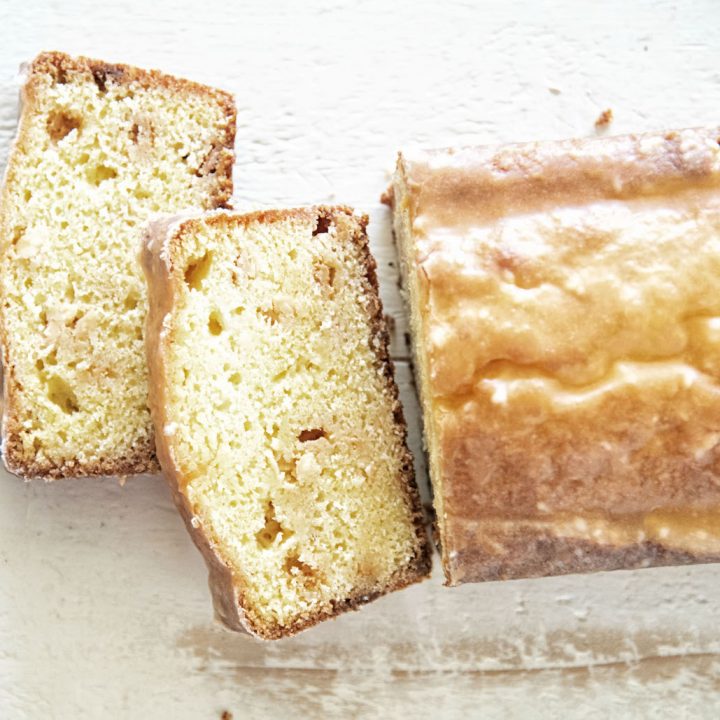 Orange Sherbet Loaf Cake
Ingredients
For the Cake:
1 1/2 cups all-purpose flour
1/2 tsp. baking powder
1/4 tsp. baking soda
1/4 tsp.salt
1/2 cup unsalted butter softened
1 cup granulated sugar
3 large eggs
1 tsp.vanilla extract
zest of 1 large orange
4 TBSP orange sherbet, melted
1/3 cup full fat buttermilk
1 cup white chocolate chips
Orange Sherbet Icing:
2 cups powdered sugar
8 TBSP orange sherbet, melted
Instructions
For the Cake:
Preheat the oven to 350F degrees.
Grease and flour an 8 x 4-inch loaf pan, or line with parchment paper.
In a medium bowl whisk together the flour, baking powder, baking soda & salt.
Using a stand mixer with a paddle attachment beat together the butter and sugar until fluffy, about three minutes.
Mix in the eggs 1 at a time, scraping down the mixer after each addition.
Then mix in the vanilla extract, orange zest, and orange sherbet.
With the mixer on low speed, mix in about 1/2 of the flour mixture followed by about 1/2 of the buttermilk.
Turn off the mixer and scrape down the sides of the bowl.
Repeat the process with the rest of the flour mixture and buttermilk.
Fold in the cup of white chocolate chips.
Pour the batter into the prepared pan and bake for 50-60 minutes. It will be done when an inserted toothpick comes out clean and the top feels firm to the touch. If after about 30-40 minutes the top is browning too much, tent a piece of aluminum foil over top and continue baking.
Cool the loaf fully before icing.
For the Icing:
In a medium bowl whisk together the powdered sugar and orange sherbet until smooth. Add in a little more powdered sugar or sherbet as needed.
Remove the cooled loaf from the pan and drizzle over top of loaf.