This Chocolate Peanut Caramel Quick Bread is like a Snickers bar in quick bread form. Filled with peanuts, caramel, and chocolate.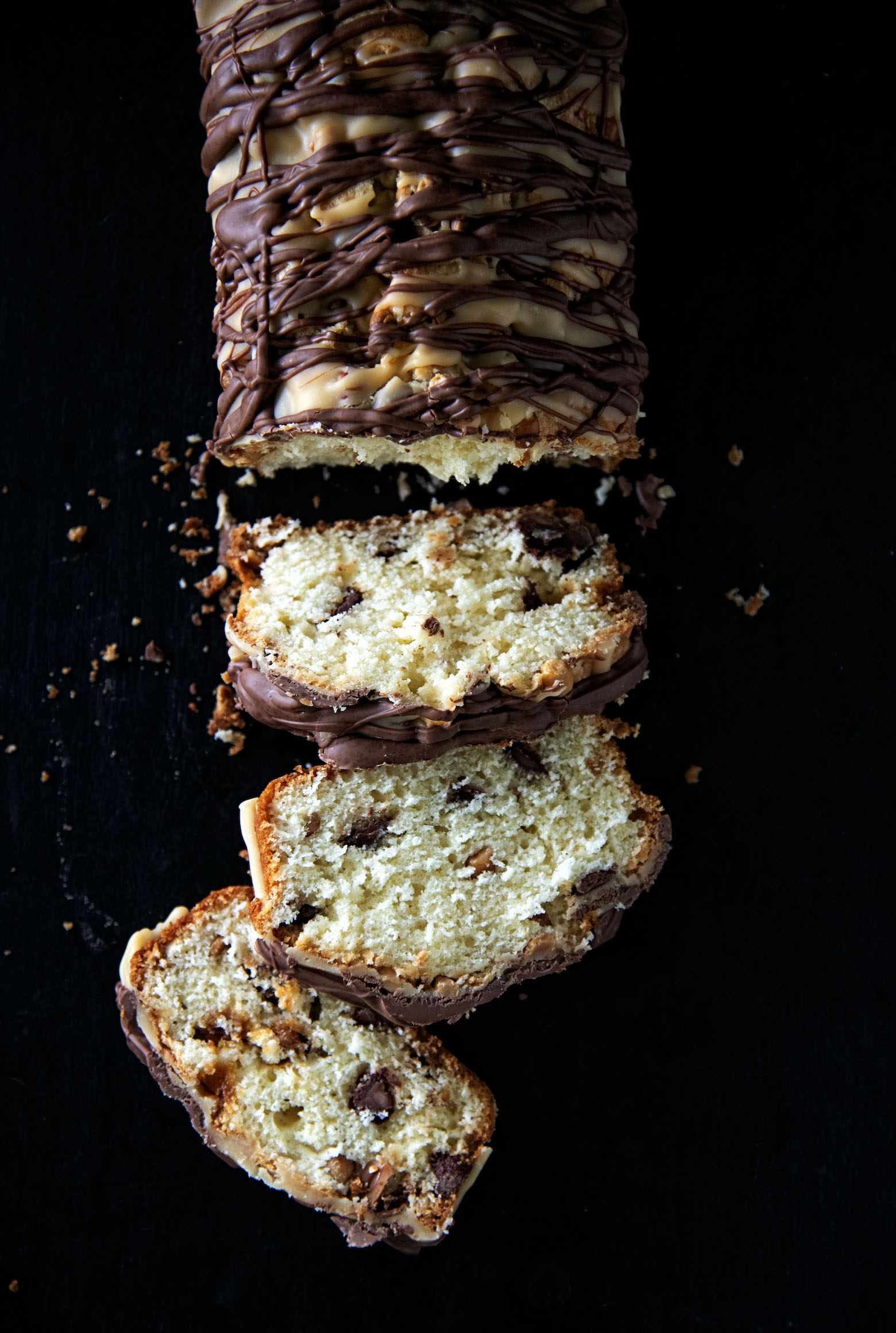 It's that time of year when all the Halloween candy is out.
And I pretend that we are going to have 200 Trick or Treaters at my house and buy candy as if that is how many will stop by.
But I live out in the sticks.
Mostly surrounded by retired people.
We don't have sidewalks.
Street lights are random.
So yeah, I'm buying candy for me. 😛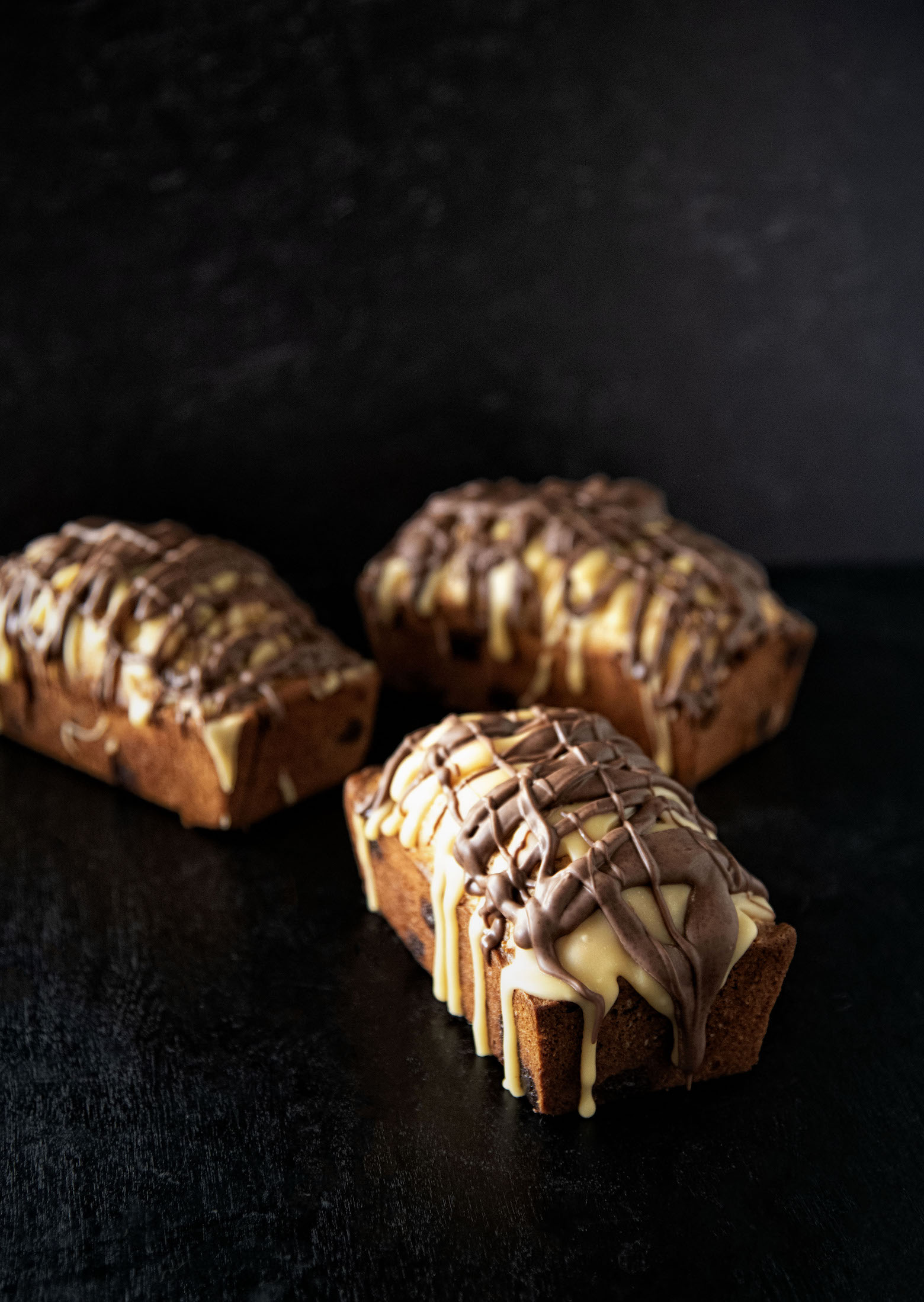 I also love that all the candy is fun sized.
Because like the name says…they are more fun.
Why?
You eat more of them.
Unknown fact, 12 fun size Snickers only equals one regular sized Snickers.
I read that on the Internet so it must be true.
Granted, I put it on the Internet but lets not bring that up. 😀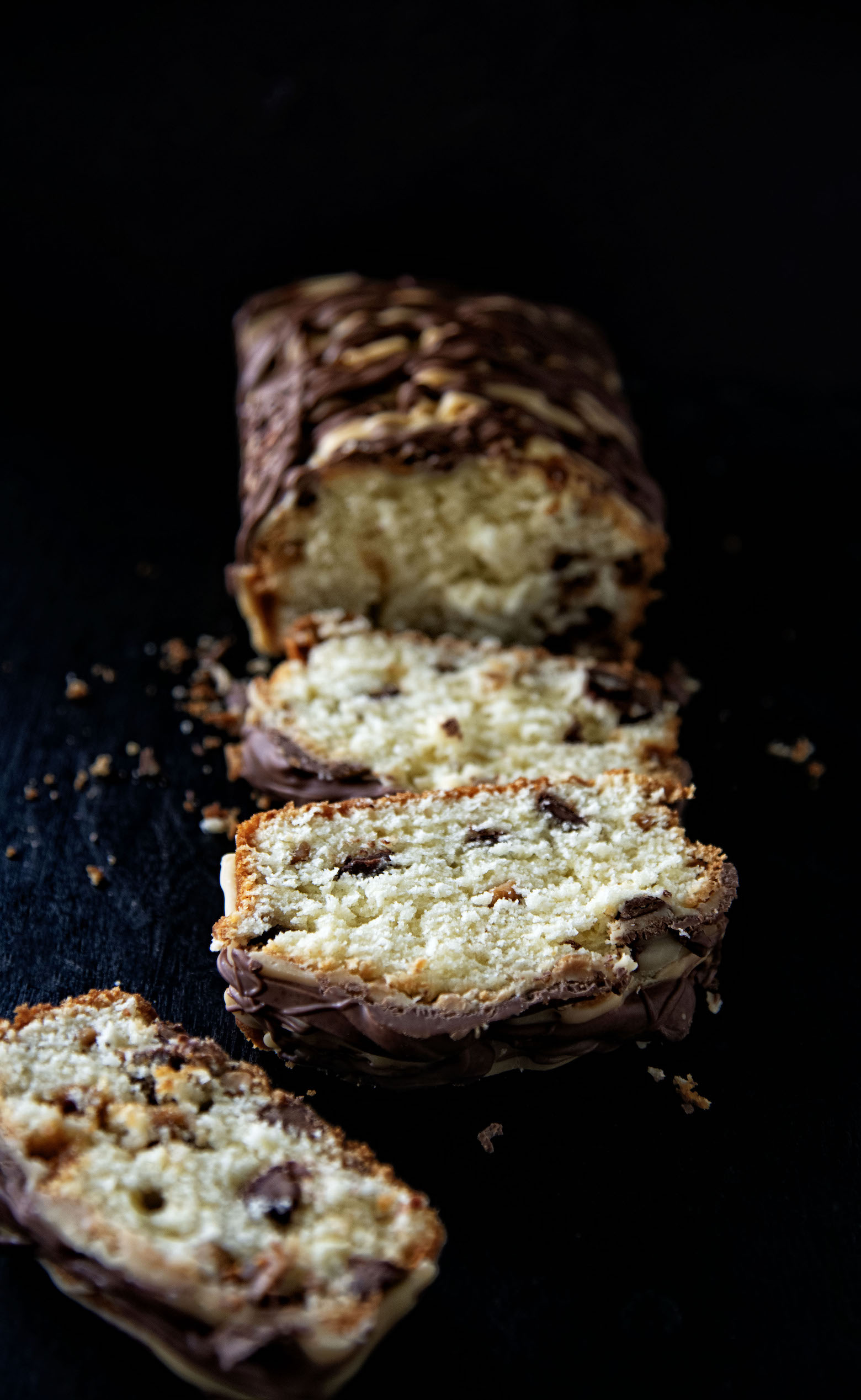 Speaking of Snickers, that's what inspired this quick bread.
If you are a person who pays attention to detail they you can see that I made both mini and a large loaf.
Originally I wanted the large loaf to photograph and the mini's to give away.
But I liked the look of the drips on the minis far more than the drips on the full size loaf.
However, the big loaf looked better when cut into.
Regardless, people got a lot of this Chocolate Peanut Caramel Quick Bread to eat and no one complained about what size it was. 😀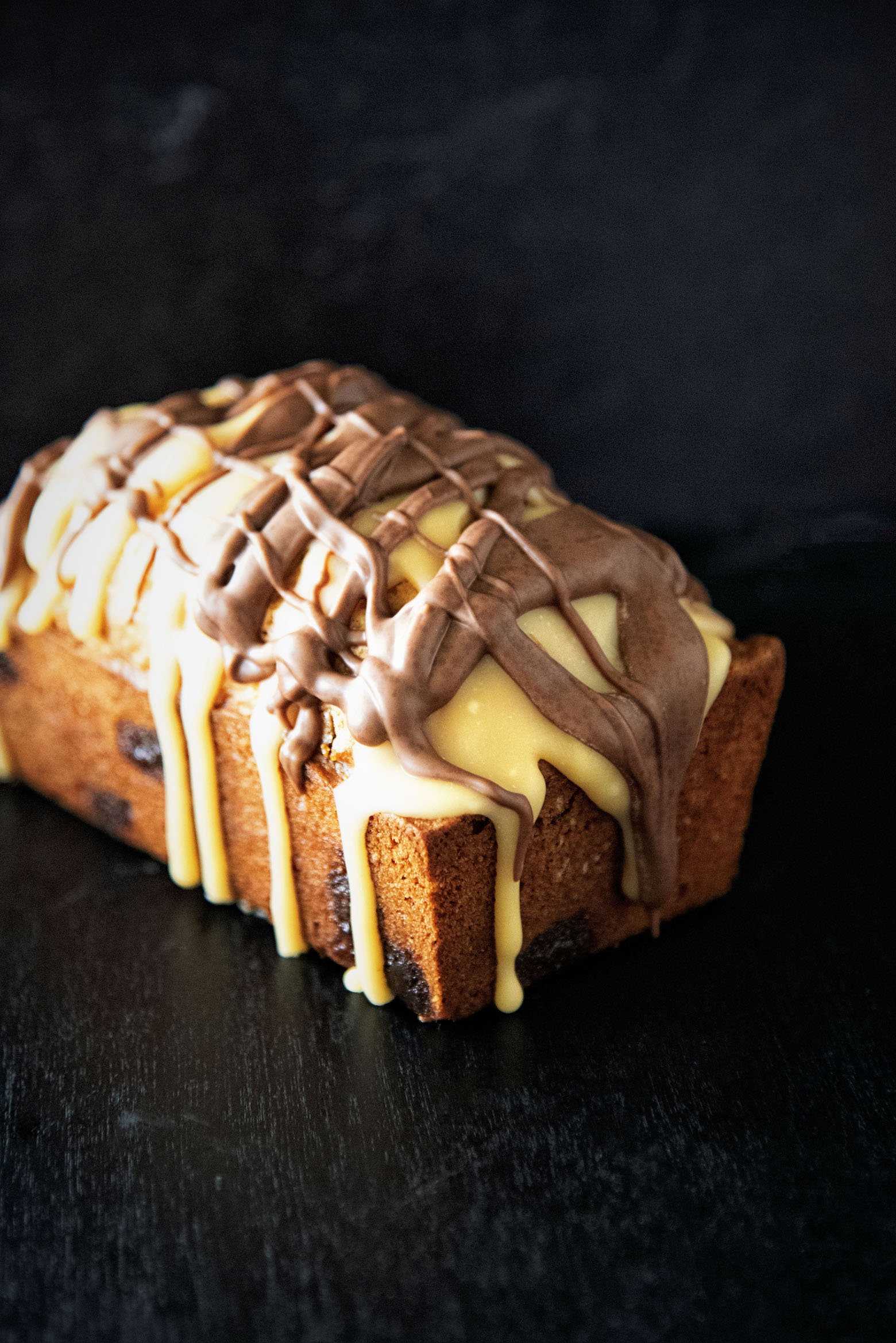 What is the difference between Quick Bread and Cake?
Supposedly quick bread is supposed to have less sugar.
While I technically have less sugar in the batter than I would if I was making a cake.
One may be able to argue that this might be a cake due to all the sweet stuff in it and on it.
But bread you can eat for breakfast.
And I want this for breakfast.
So it's a bread and not cake. 😛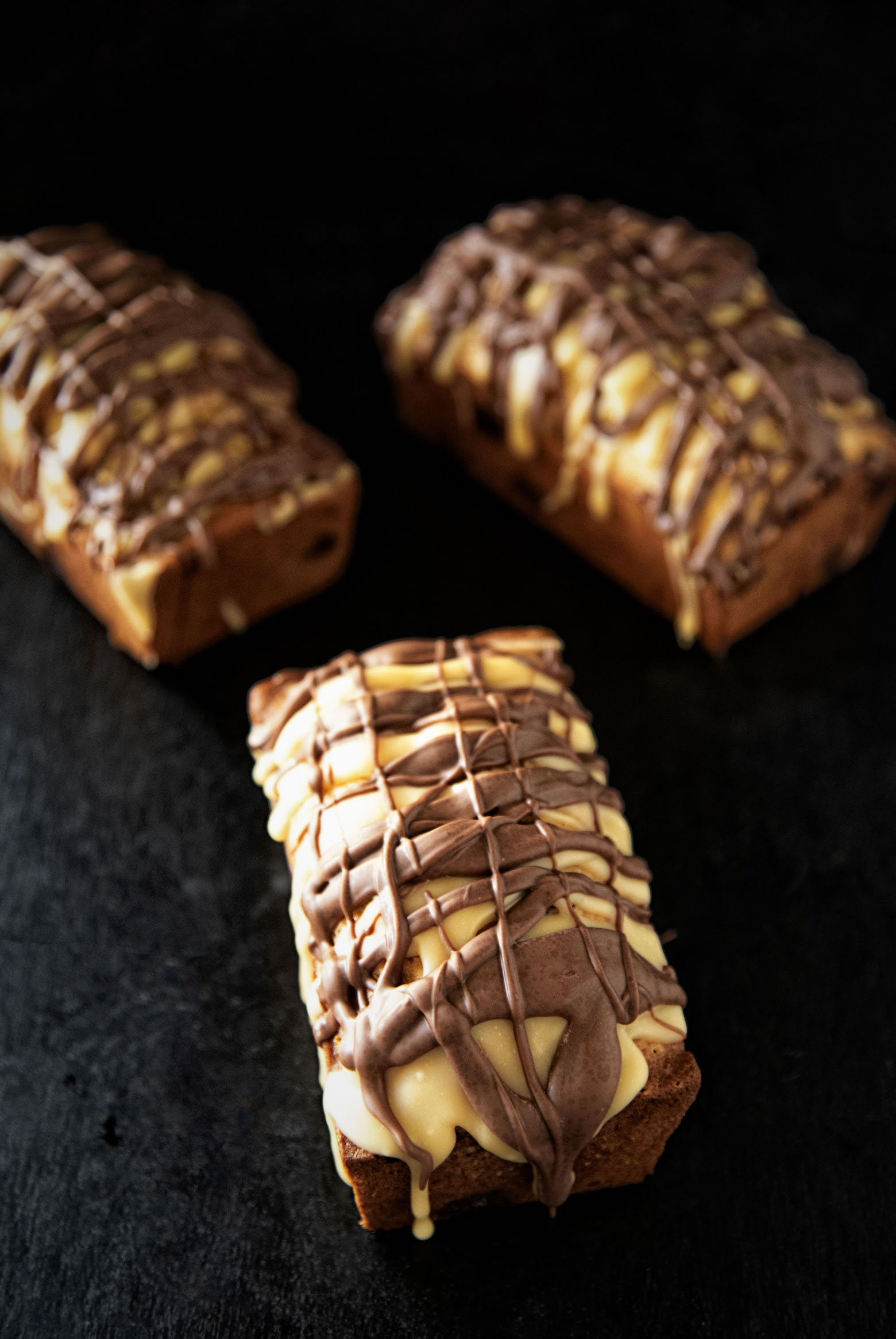 Yes, this bread has a lot going on.
It's a basic vanilla based bread.
Filled with dry roasted unsalted peanuts.
And caramel bits.
Milk chocolate chips.
A fair amount of caramel glaze.
With chocolate coating for good measure.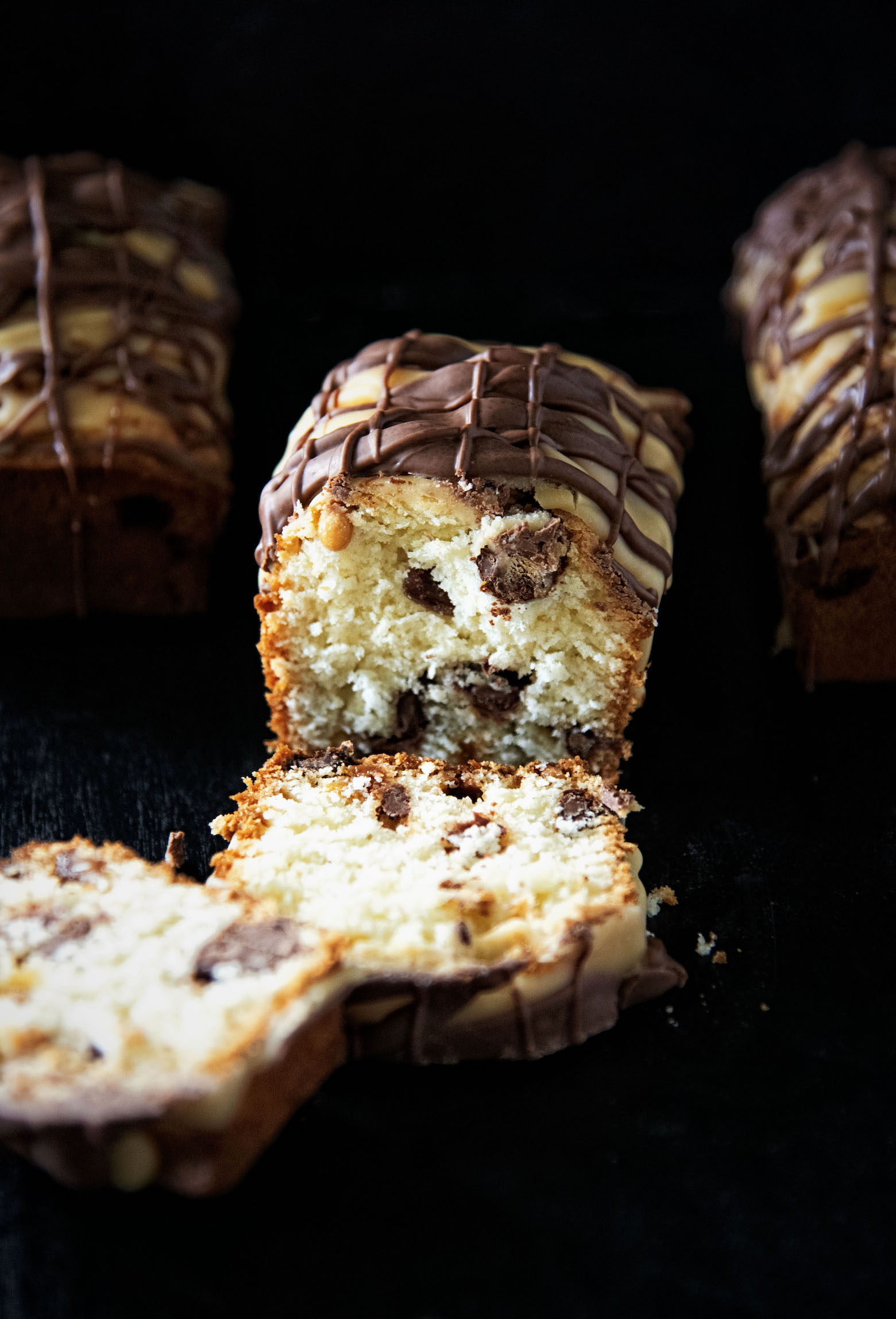 While you can make this as two full size loaves, I think doing the mini are more fun.
They are perfect for sharing.
Take pity on the parents out with their kids Trick or Treating and hand them some of this bread to make their night better.
Then again you may have to hand out Jell-O shots instead.
P.S. It's a great day to buy my cookbook.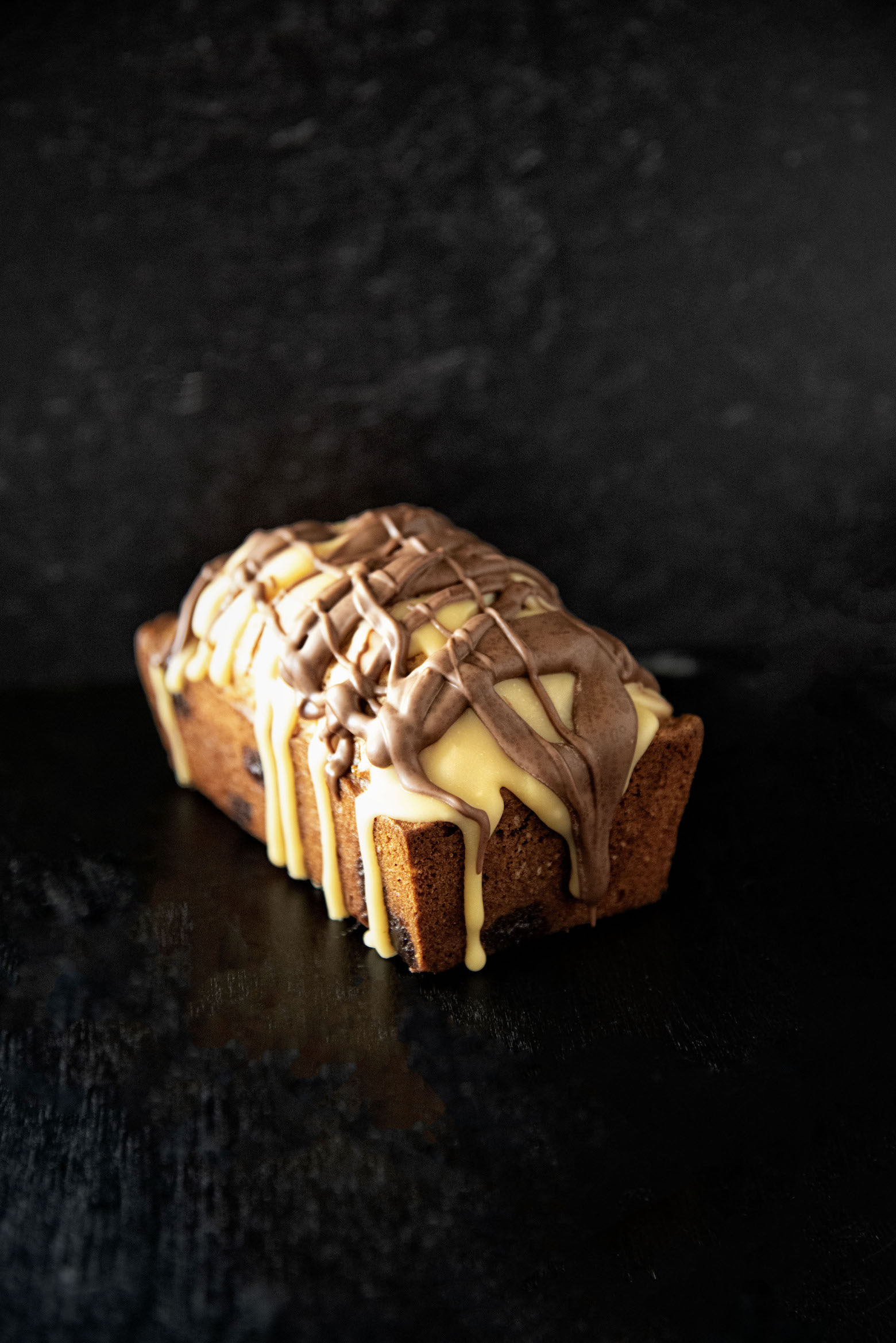 Want More Quick Bread Recipes?
Salted Caramel Apple Fritter Bread
Mini Caramel-Glazed Honey Crisp Apple Bread
Apple Cinnamon Buttermilk Bread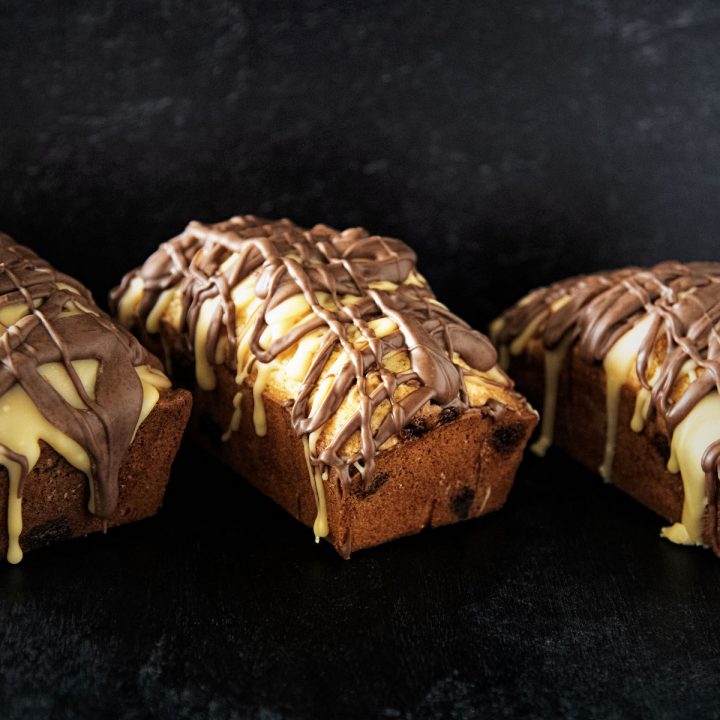 Chocolate Peanut Caramel Quick Bread
Ingredients
For the Bread:
4 eggs
2 cups granulated sugar
¾ cup canola oil
¼ cup melted unsalted butter
1 tsp. vanilla
3 cups all-purpose flour
½ tsp. baking soda
½ tsp. baking powder
½ tsp. salt
1 cup buttermilk
1 1/2 cups milk chocolate chips
½ cup dry roasted unsalted peanuts, chopped
For the Caramel Glaze:
6 TBSP caramel sauce, melted
2 TBSP melted butter
1 ½ cups powdered sugar
For the Chocolate Coating:
6 oz milk chocolate
1 1/2 TBSP vegetable oil
Instructions
For the Bread:
Combine the first 5 ingredients into the bowl of an electric mixer or a stand mixer with the paddle attachment.
Using the paddle attachment, beat ingredients on medium speed for 2 minutes.
In a separate bowl, sift and combine flour, baking soda, baking powder and salt.
Starting with the flour mixture alternate flour, buttermilk, flour, buttermilk and flour…in that order.
Mix until just combined, like you would if you were making muffins.
Fold in caramel bits, chocolate chips and peanuts.
Pour into two loaf pans or 8 mini loaf pans that have been greased and floured.
Bake at 350F for 1 hours (minis take only about 10 minutes less).
Remove from oven and place on rack to dry.
For the Caramel Glaze:
Simply whisk together the melted caramel sauce, butter, and powdered sugar in a medium bowl.
When breads are cool pour glaze over the top of them. Let it firm up.
For the Chocolate Coating:
Combine chocolate and oil in a medium heat-proof bowl set over a medium saucepan of barely simmering water; stir until melted and smooth.
Transfer to a small bowl, and let cool about 15 minutes.
Drizzle chocolate coating over caramel glazed bread.
Let stand at room temperature while they glaze and coating set up fully. You can place in fridge to make this go faster.
This post contains Amazon affiliate links. If you purchase something through those links I make a small percentage of the sale which cost nothing extra to you.