This Rainbow Sherbet Vodka Cocktail combines creamy rainbow sherbet with raspberry vodka, lime juice, and orange vanilla seltzer water.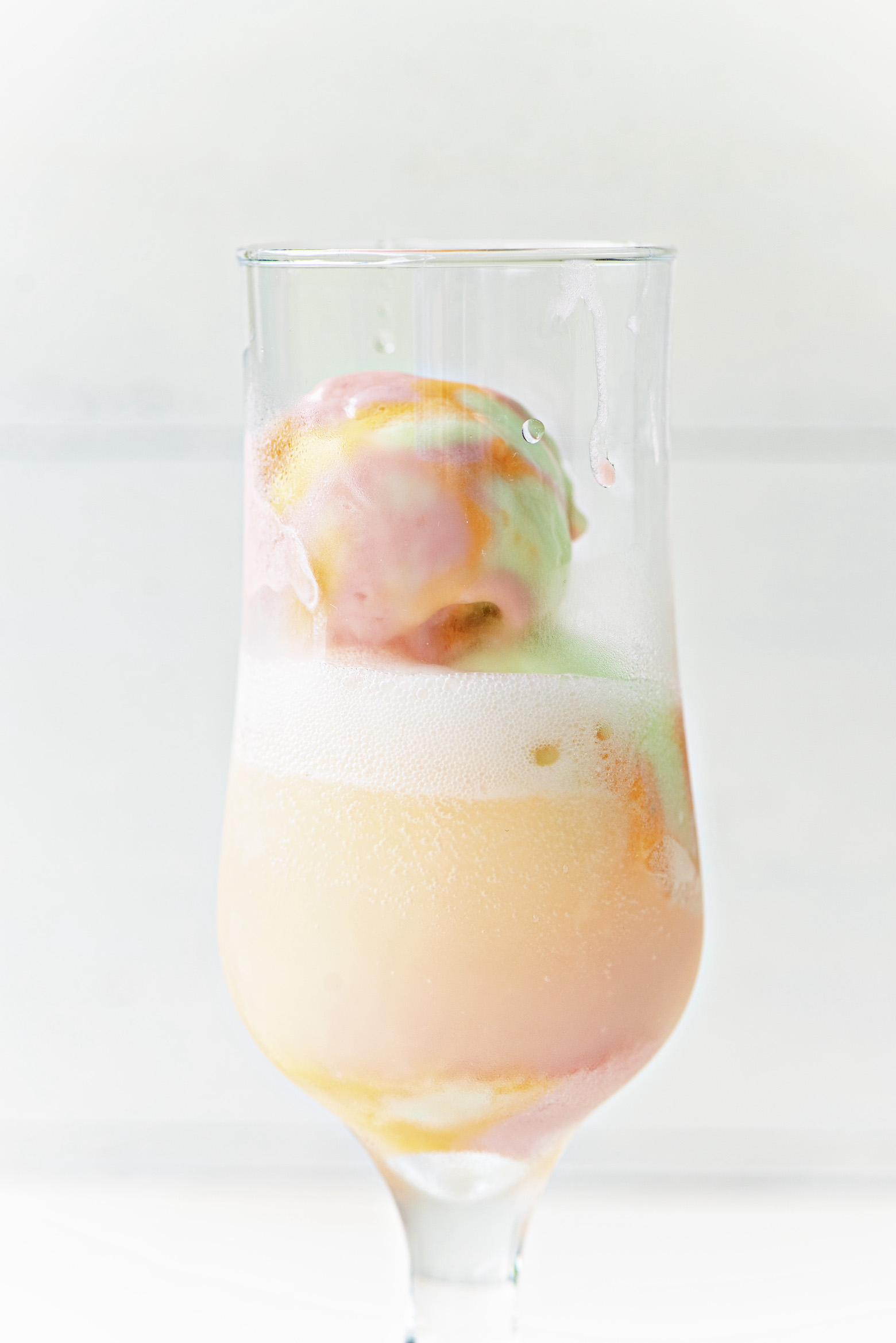 This Rainbow Sherbet Vodka Cocktail starts off my Summer Sippin' season.
I'd like to say poolside cocktails.
But the only pool we have is a kiddie one for the dogs. 🙂
Which I won't lie, if it gets hot enough, I will get in.
I started back in 2015 making sorbets and then pouring booze over them.
Oddly enough in January.
It was actually the drink I made for New Year's Eve.
I made a key lime sorbet because I couldn't find one at the store and pour tequila over it.
Which is a fun way to make a margarita.
And ever since then I've been creating new combos.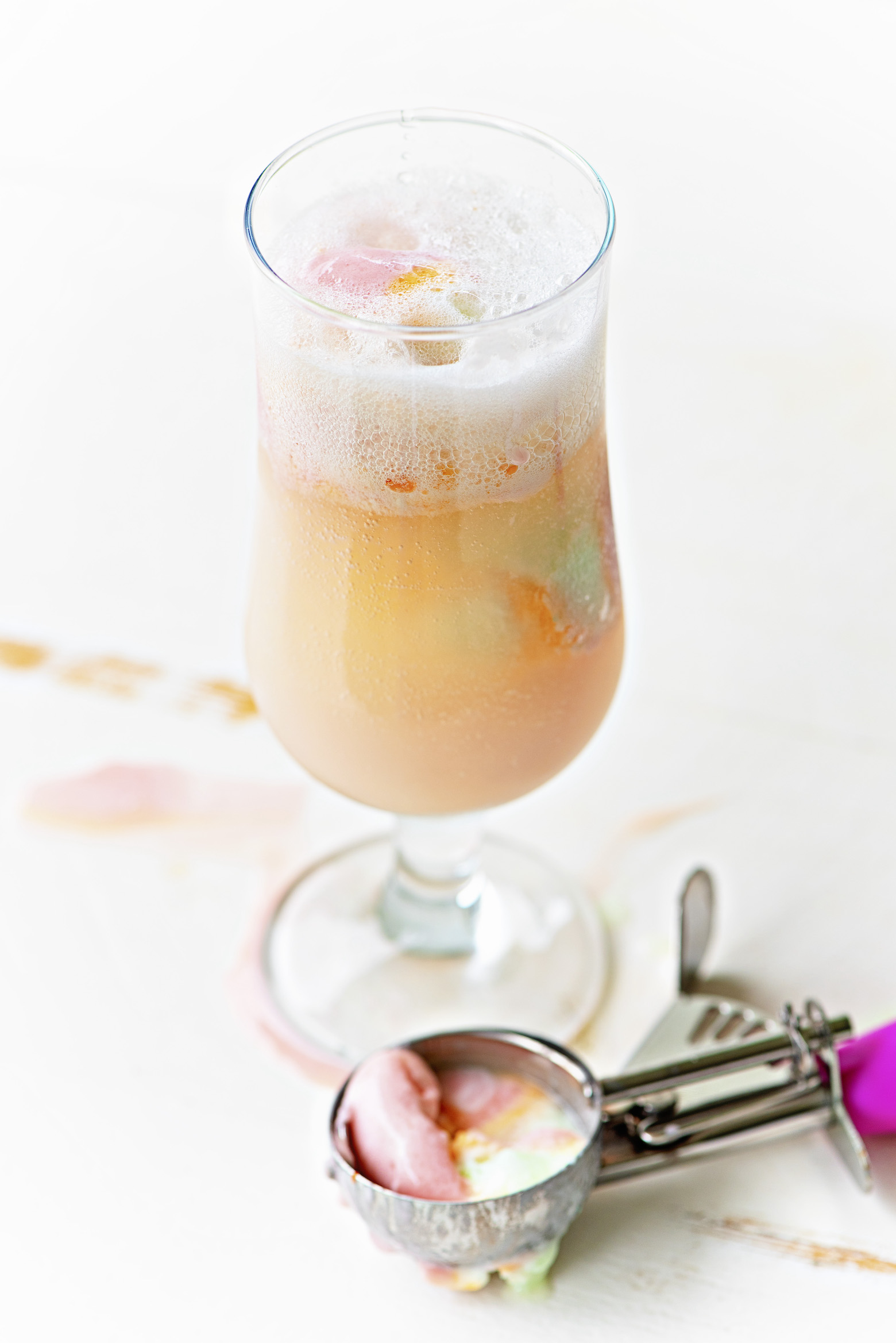 I usually make the sorbet that goes with the cocktail.
Mostly because I can't find the flavor I wanted.
But rainbow sherbet you can basically find anywhere.
And so I just bought some this time.
The rainbow sherbet I used is the flavor combo I ate as a kid.
Raspberry, Lime, and Orange Sherbet.
They make other flavor combos.
But that is the kind I went with.
It's the kind that if you follow this blog I make all my rainbow sherbet recipes with.
And I have quite a few rainbow sherbet and orange sherbet recipes on here.
So the liquids portion of the cocktail matches those flavors.
I chose a raspberry vodka.
Lime juice.
And orange vanilla seltzer.
Polar and Waterloo both make the orange vanilla seltzer flavor.
You can change it up though.
Use an orange vodka and raspberry seltzer if you can't find the orange seltzer.
I would not mess around with the lime though.
The lime juice for the most part is clear.
And you want this cocktail clear (or clear enough) so that you can see the rainbow sherbet.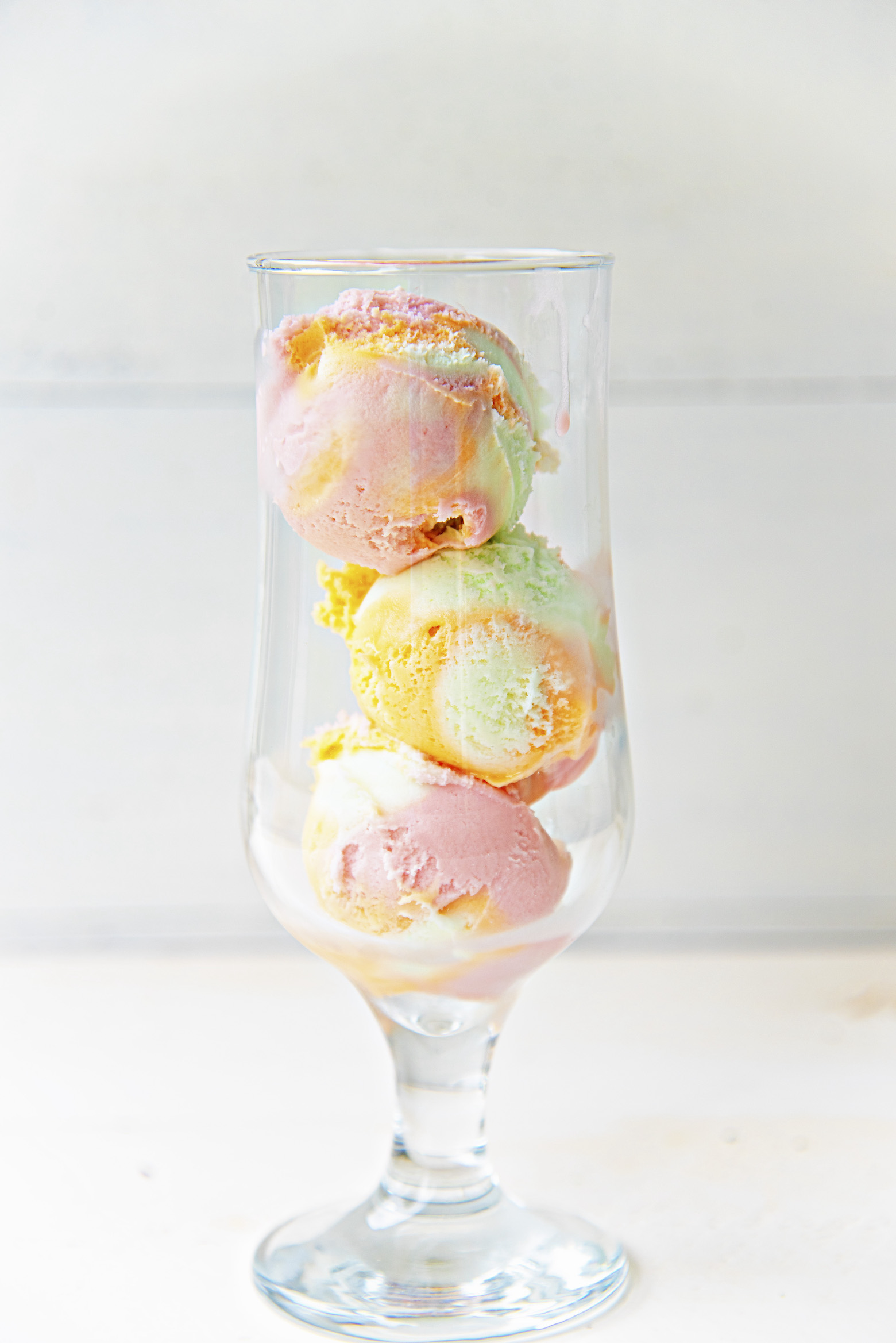 If you are more an Orange Sherbet fan you could do an all orange sherbet one.
Skip the lime and use orange vodka with the orange vanilla seltzer.
I bet that would be tasty too.
The cocktail itself does not give direct measurements.
It's so you can scale up based on how many drinks you are serving.
It's the rainbow sherbet plus 1 part raspberry vodka.
So that could be 1 oz.
It's a splash of lime.
And then 2 parts orange vanilla seltzer.
So that would be 2 oz.
To be honest though, it's usually me scooping the sherbet, then throwing in a little vodka, lime, and then filling up the rest of whatever glass I'm using to the top.
So beat the heat this summer with this yummy and refreshing cocktail.
And last but not least it's a great day to buy my cookbook.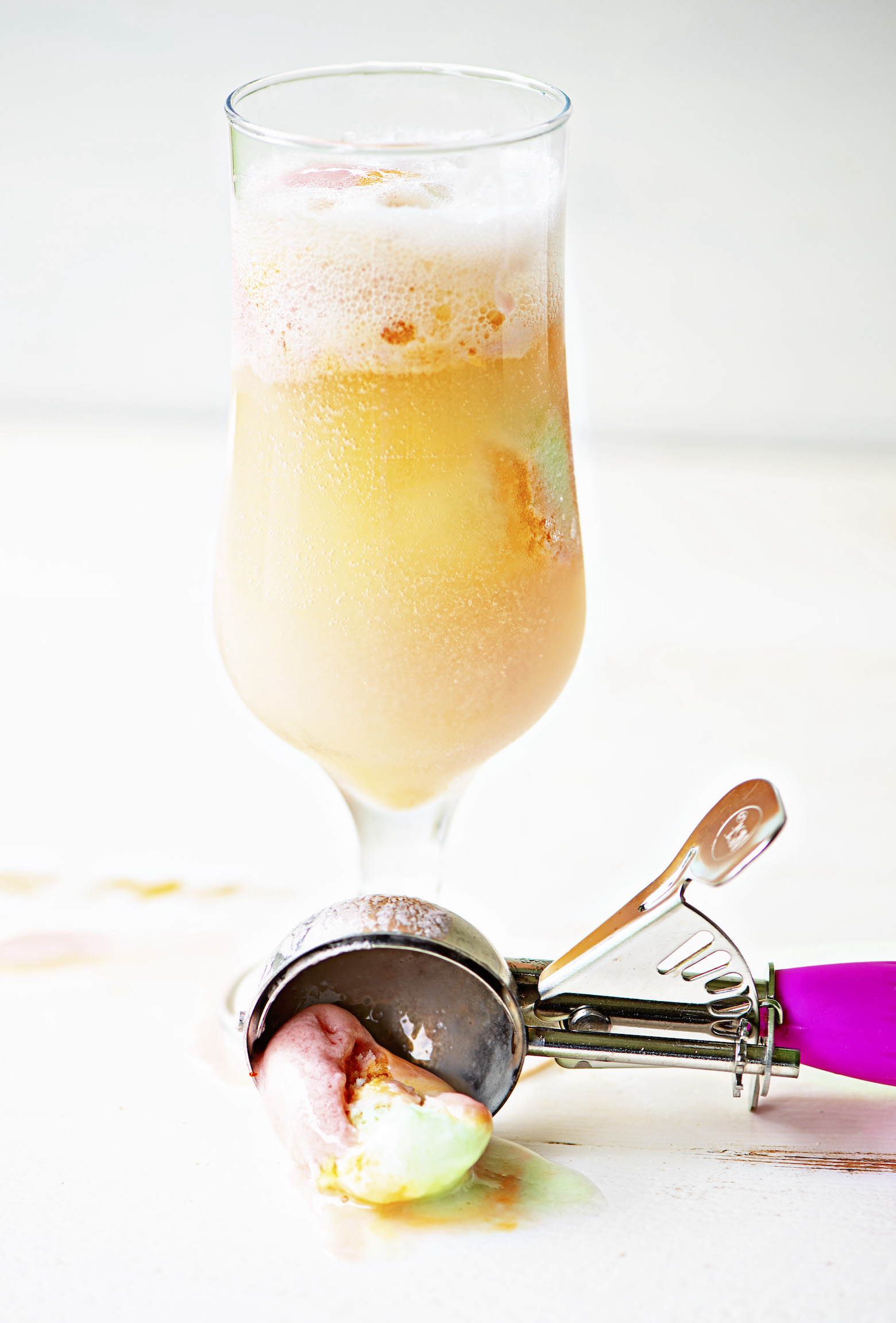 Want More Cocktail Recipes?
Raspberry Lemonade Sorbet Cocktail
Boozy Huckleberry Lemonade Sipper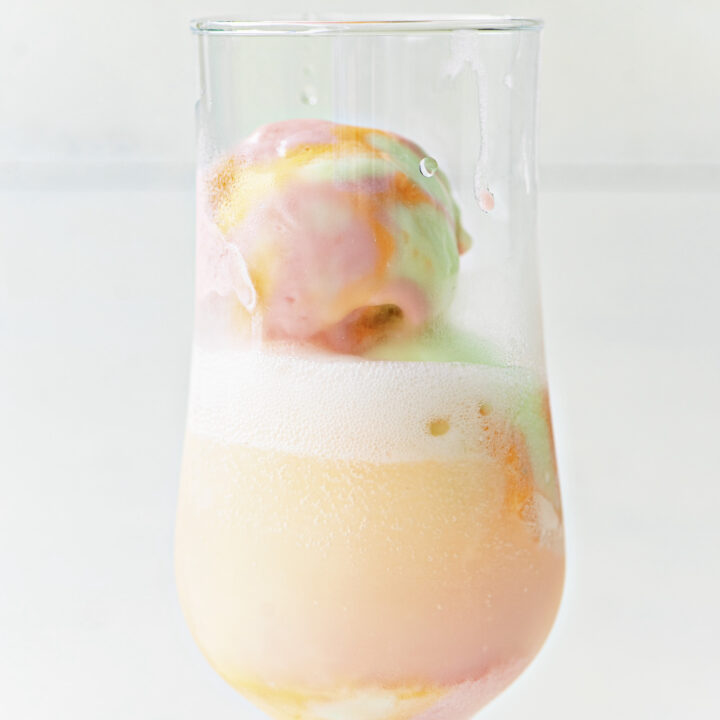 Rainbow Sherbet Vodka Cocktail
Ingredients
three scoops
1 part raspberry vodka (or more depending)
splash of lime juice
2 parts orange vanilla seltzer (or just orange seltzer)
Instructions
Put three scoops of sherbet in a glass.
Pour raspberry vodka and lime juice over the sherbet.
Then pour orange vanilla seltzer over the sherbet.