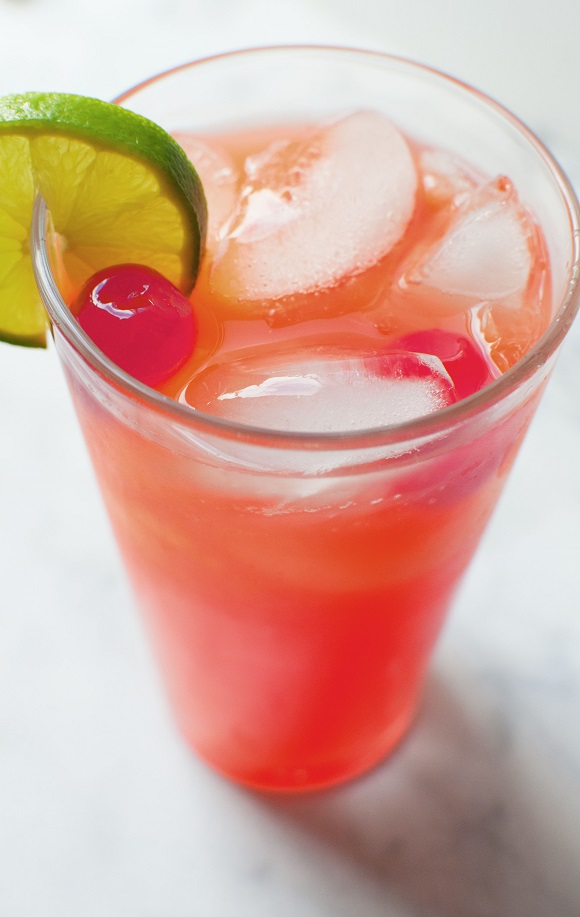 While you are reading this on a Tuesday, this was technically Tispy Monday for me this week. While you are reading this I will be either getting or recovering from a root canal (yay fun). This week's Date Night In theme was super fun for me. I went into it trying to plan a date for MDP and I as if I were still in college (undergrad) and what would that look like?
So I thought back to my college boyfriend D and how we spent our senior year…honestly I'm amazed I graduated with such good grades. 🙂 As that year was a lot of time at the bar. Back then there was a sports bar called Mulligans that had Two For One Night on yep…Tuesdays (yay) and I always chose the drink that carried the most bang for your buck…which for that bar was Planter's Punch. A tall sweet pink concoction that I sucked down while eating chicken wing after chicken wing (which is what we are having for our date night dinner 🙂 ).
This one actually took a little time to get right. So it wasn't really tipsy Monday it was more like down and out drunk Monday…kidding. Sort of. The one thing missing that I realized was the place used to put Amaretto and Southern Comfort in theirs as well as rum. Well I'm guessing on the Southern Comfort but there was definitely Amaretto in there. Not having had one of these bad boys since I was in undergrad I'm going on memory on whether this tastes like the kind I had. I'm pretty sure this was it…maraschino cherries and all.
I will say this for them…they are super easy to drink and will kind of knock you on your butt a little. 😛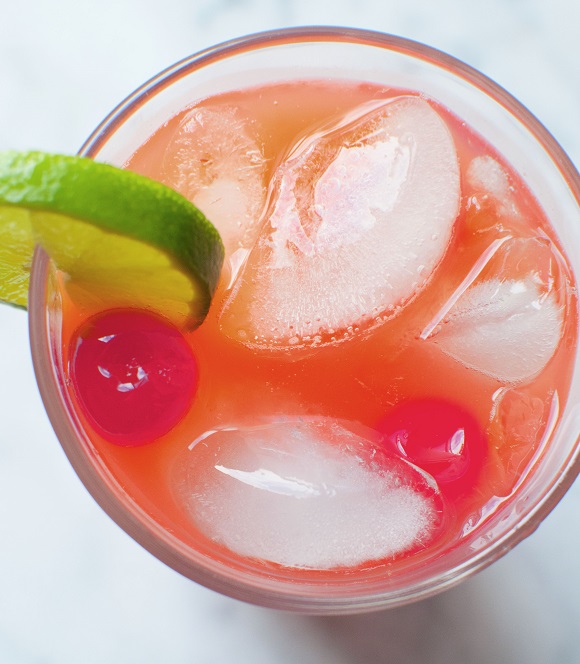 Planter's Punch Cocktail
¾ cup dark rum
¾ cup light rum
¼ cup Southern Comfort (or whiskey)
¼ cup Ameretto
1 ½ cups pineapple juice
1 cup orange juice
1/3 cup grenadine
3 limes, juice of
Dash of Angostura bitters
Lime wedge for garnish
Cherries
Mix first 9 ingredients in a pitcher.
Fill glasses with ice cubes and pour punch into glasses garnish and drink up.
Make 4 small drinks or two large ones