This Lemon Meringue Pie Cocktail is dessert in cocktail form. Made with tart lemon curd, vodka, limoncello, and cream soda.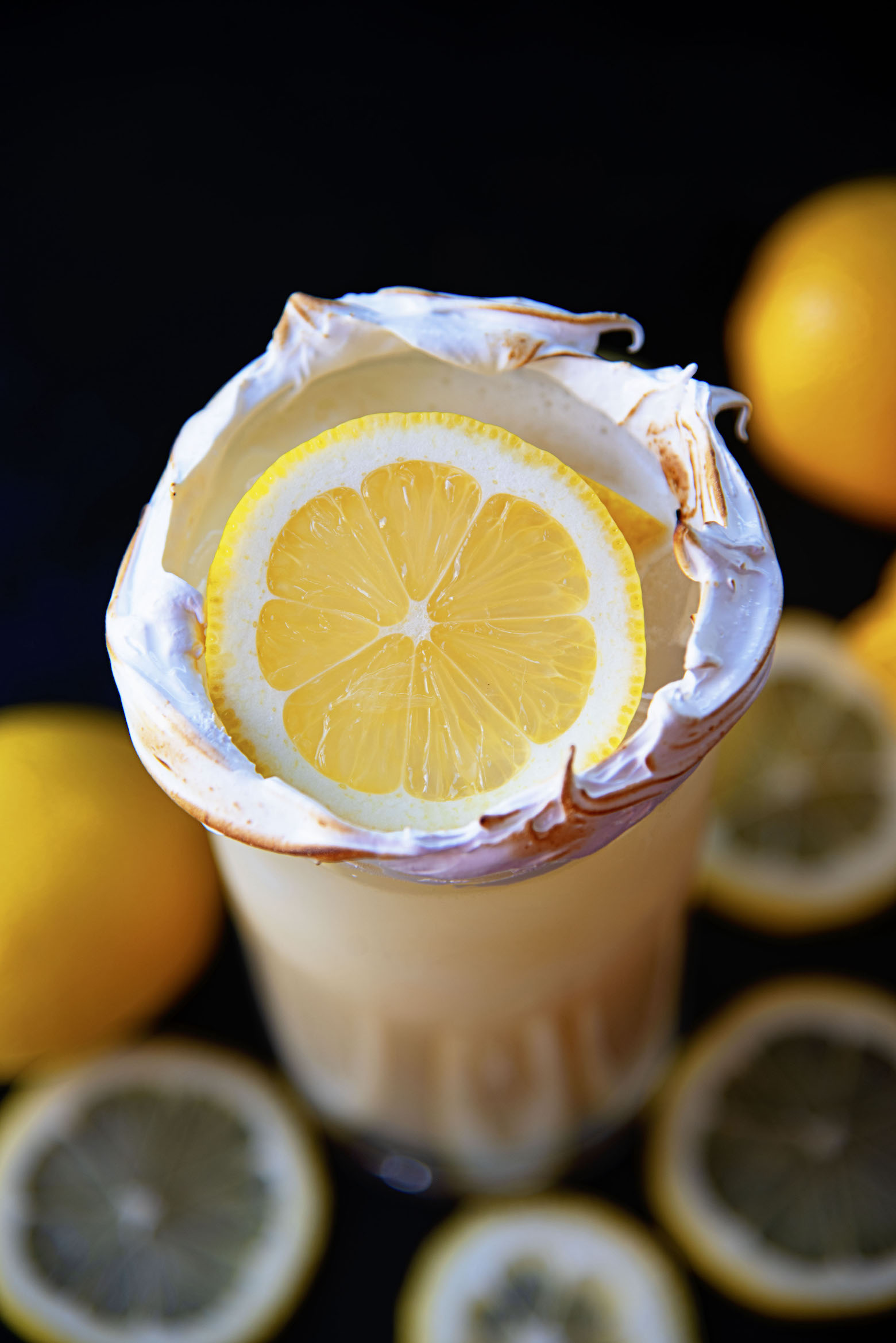 When I made my Lemon Meringue Pie Sweet Rolls I had some leftover Swiss meringue and lemon curd.
I didn't want it to go to waste and Tipsy Tuesday was coming up.
And since I always have vodka around it seemed like I could whip up a cocktail out of it.
Which is what I did.
A Lemon Meringue Pie Cocktail.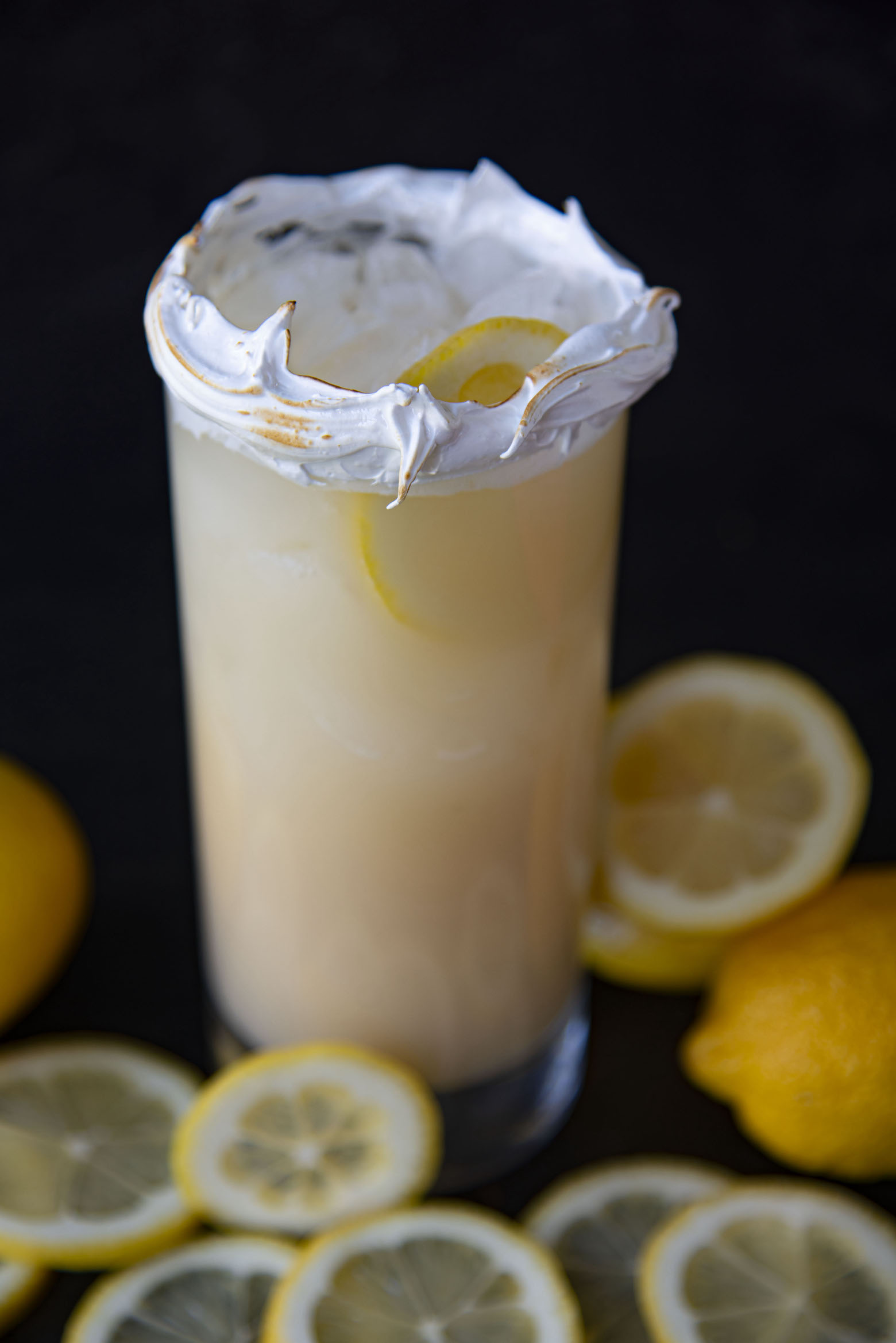 I definitely recommend making the rolls at the same time you make the cocktail.
That way you can use the leftovers the same way I did.
But if you don't that is fine but you will most likely have leftover Swiss meringue. Do you have to have the meringue?
Technically no.
But it really makes this cocktail extra special.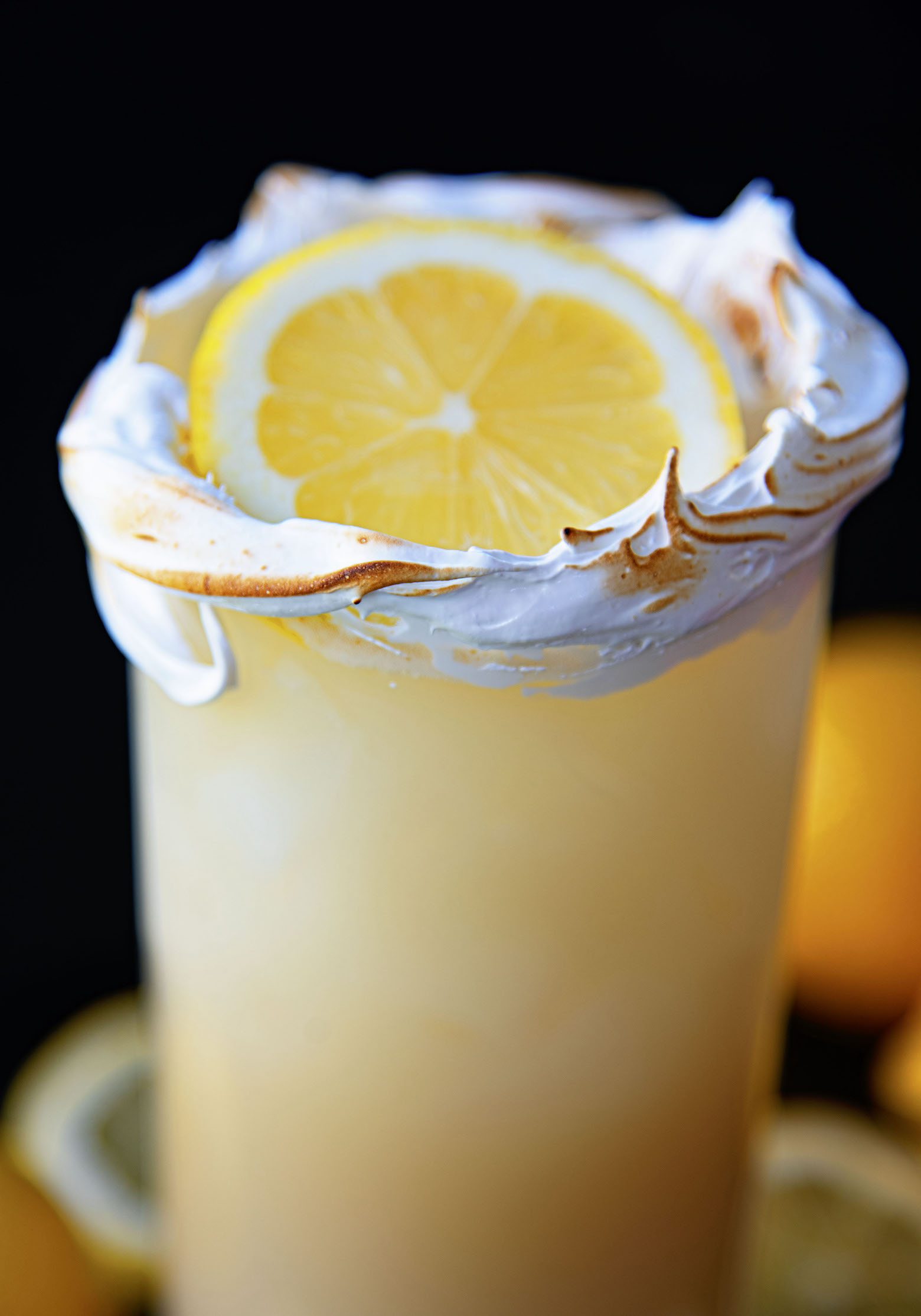 If you are using the meringue make sure that you use a glass.
Not plastic.
I point that out because I first grabbed one of my plastic glasses.
Luckily before I put the blowtorch to it I was like oh yeah, this will melt the plastic cup. 😀
If you don't have yourself a culinary torch yet, you need one.
Not only for this cocktail but because it's just fun to set stuff on fire.
Just remember to keep moving the glass around so that the heat source doesn't stay in one spot too long.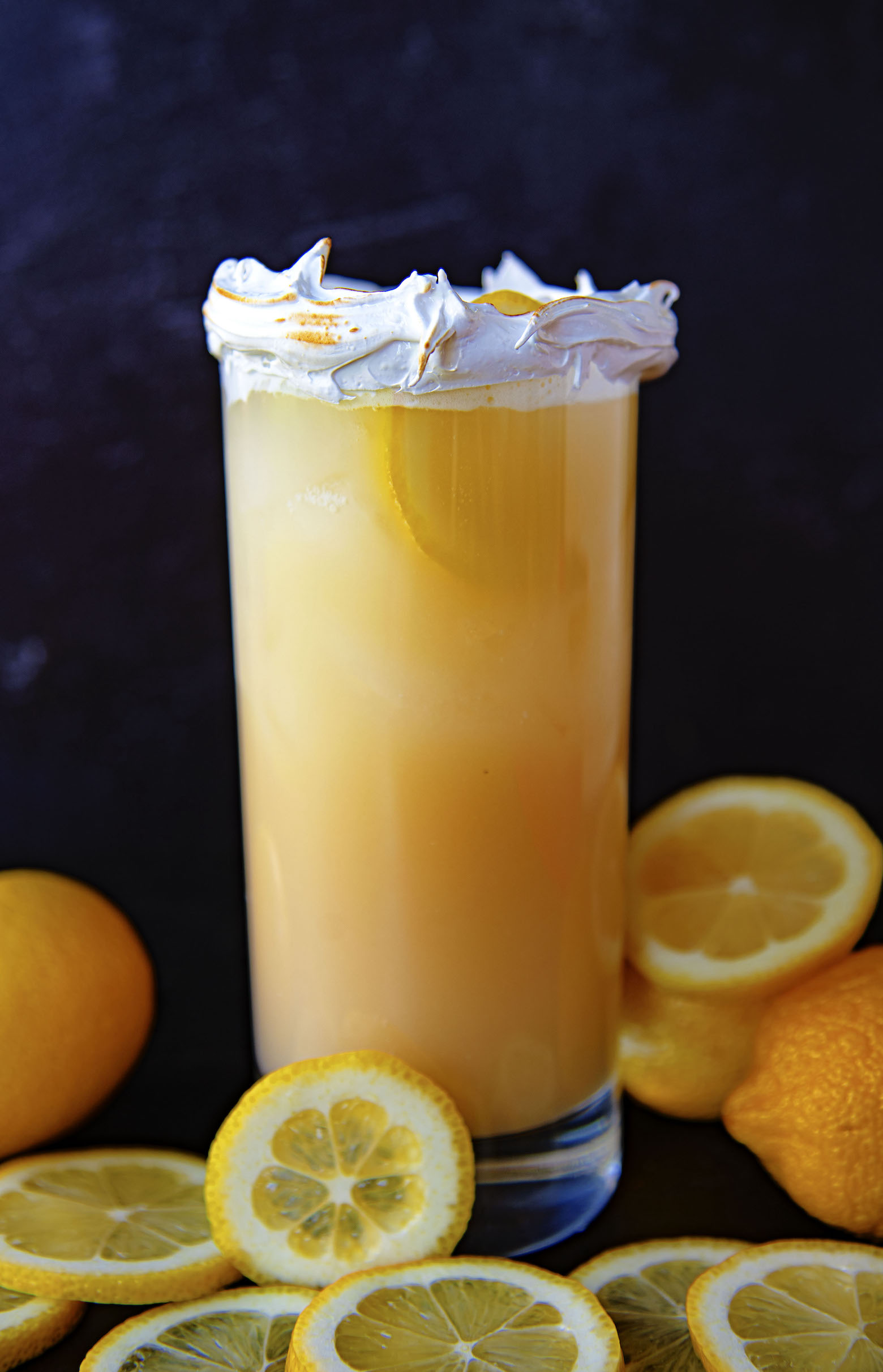 So grab some glasses and make this beyond happy cocktail.
I mean how can you not be happy with this in your hand?
It's just so sunny and cheery.
And last but not least it's a great day to buy my cookbook.
Want More Cocktail Recipes?
Meyer Lemon-Lime Drop Cocktail
Raspberry Lemonade Sorbet Cocktail
Boozy Huckleberry Lemonade Sipper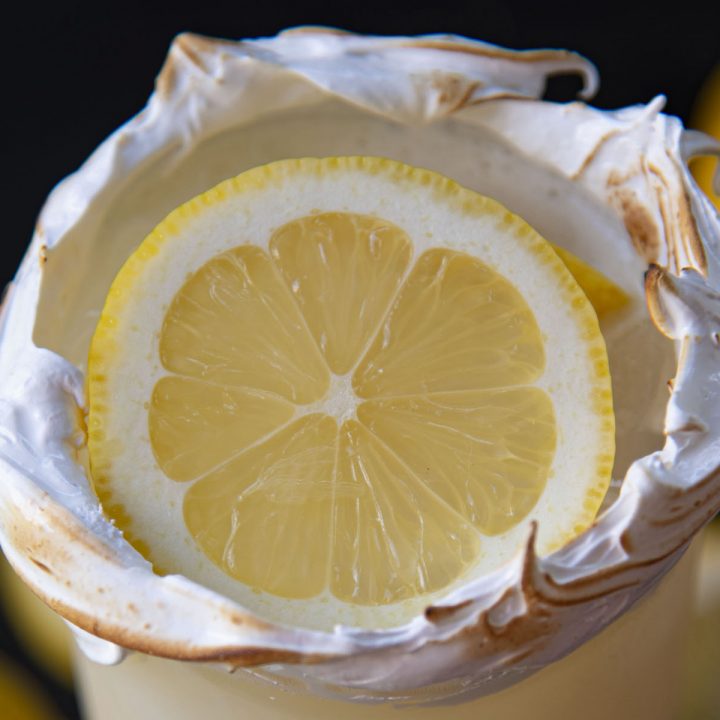 Lemon Meringue Pie Cocktail
Ingredients
For the Meringue:
75 g egg whites
115 g granulated sugar
For the cocktail:
6 oz. whipped cream vodka
4 oz. limoncello
1/4 cup lemon curd
8 oz. cream soda (really how strong you like your drink depends on how much soda goes in)
Instructions
For the Swiss meringue:
Measure the egg whites and granulated sugar into the bowl of a stand mixer or other heatproof bowl.
Place over a pot of simmering water, ensuring that the water does not touch the bottom of the bowl.
Heat the mixture, whisking often and watching the edges carefully, until it no longer feels gritty when rubbed between your fingers, and it registers at least 160 F on a thermometer.
Carefully transfer to a stand mixer fitted with the whisk attachment.
Whip on high speed until stiff peaks form, approximately 5-6 minutes.
Dip the top of the glasses into the meringue.
Torch the meringue with a culinary torch.
For the cocktail:
Place the whipped cream vodka, limoncello, and lemon curd in to a cocktail shaker.
Shake until all the ingredients are combined.
Add ice to two tall cocktail glasses.
Pour half the vodka mixture into one glass and the remaining into the other glass.
Top off each drink with cream soda.