This Boozy Huckleberry Lemonade Sipper is adult lemonade made extra special with the addition of yummy huckleberries.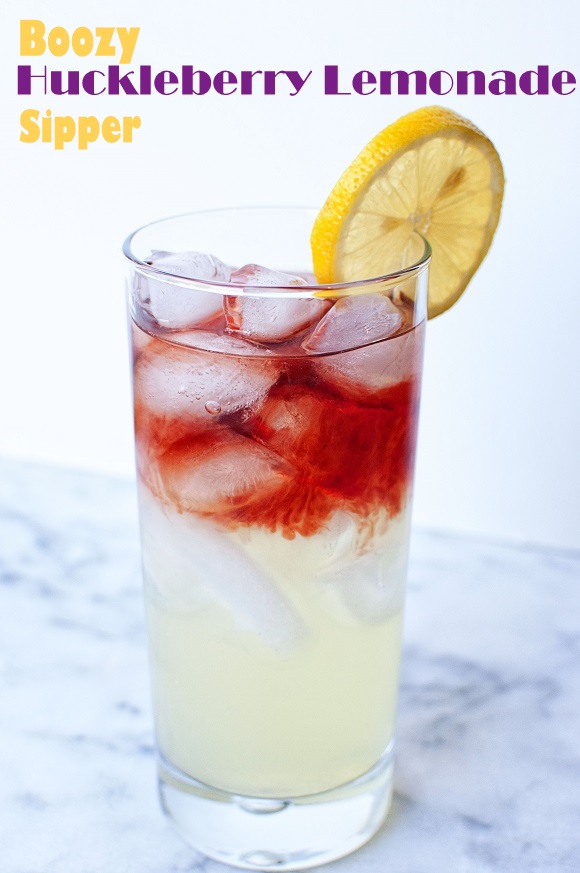 It's get drunk and do laundry day, aka Tipsy Tuesday again.
This week with a Boozy Huckleberry Lemonade Sipper.
First off let me address this since I got quite a few emails on my newest installment.
I'm not setting out to get drunk but let's say I haven't had breakfast (like today) because I got up early.
And I make and photograph a cocktail chances are VERY high that I'm going to consume that as I hate to waste food/beverage.
I'm a lightweight in general so yeah I might be feeling it for a bit.
Now, I'm not watching children, just a dog, so I'm not really affecting anyone's day by being buzzed at 11:30am…in fact my dog prefers it as she tends to get more snacks that way. 🙂
Though I do love the emails telling me I promote alcoholism, always fun.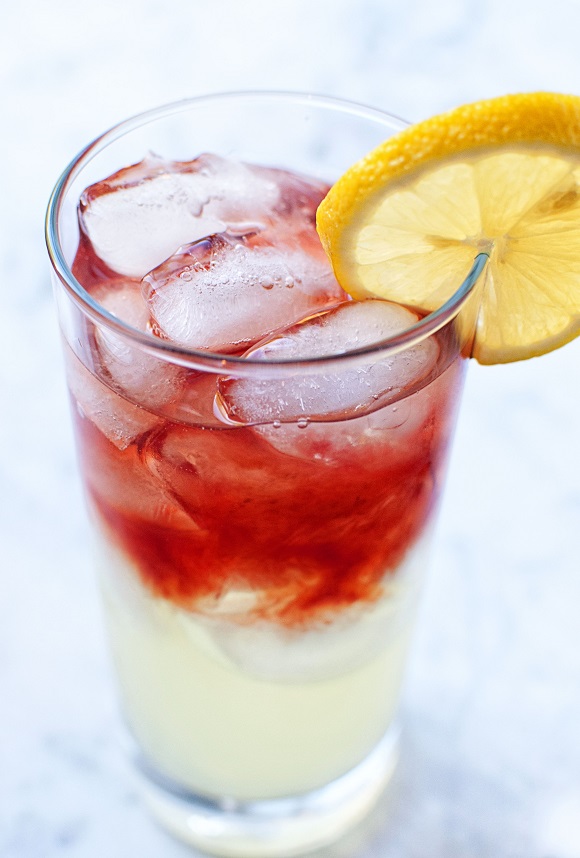 In other news I think I am in a Christmas tree stand off with my neighbors.
While I have taken down the Christmas décor the tree remains because it makes me happy.
My two neighbors behind me also still have theirs up.
Each time I let the dog out to the bathroom and I see their tree lit up I think, okay, I'm not that crazy other people have theirs up.
Then I realized they are probably looking at my tree and thinking the same thing.
One day one of us will be brave and take their tree down…but it probably won't be me.
I love this story about the dog here in Seattle who takes himself to the dog park…but riding the bus…ALONE.
I'm proud nowadays when my dog pees outside I can't imagine her figuring out the bus system. 😀
I will admit this is a summer drink.
But I was watching Tombstone last night when Val says "I'm your Huckleberry" and just like that the drink I thought I was going to make today went out the window as I wanted huckleberries!
Which luckily living in this state I can easily access huckleberry vodka and cordial.
If you can't you can use blueberry vodka and liquor or crème de cassis which one can usually find.
While you may be freezing drink these and you might forget about that. 🙂
P.S. It's a great day to buy my cookbook Holy Sweet!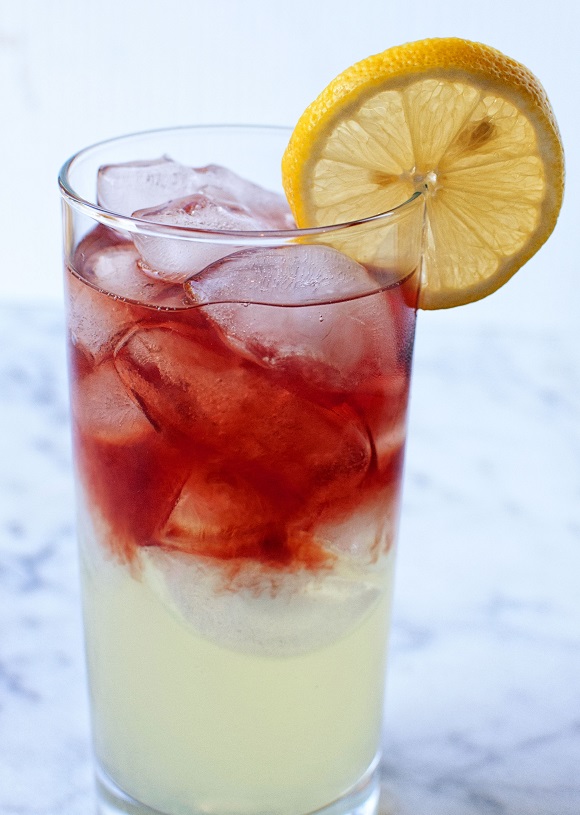 Want More Cocktail Recipes?
Meyer Lemon-Lime Drop Cocktail
Raspberry Lemonade Sorbet Cocktail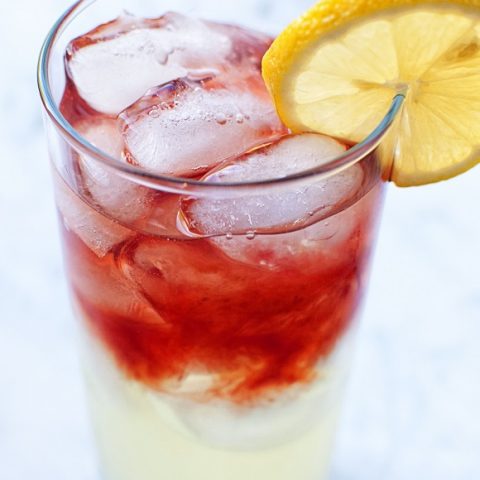 Boozy Huckleberry Lemonade Sipper
Ingredients
3 oz. Huckleberry Vodka (I used Koenig)
8 oz. Fresh Lemonade
2 TBSP Huckleberry Cordial (I used Black Heron)
Instructions
Divided among two tall glasses filled with ice, add 1 ½ oz. vodka to each glass. If you are more of a lush then add more, no judgment.
Pour 4 oz. of lemonade next per glass.
Then finish with 1 TBSP huckleberry cordial per glass.
Enjoy while doing laundry.