Spiked Candy Cane White Hot Chocolate is made with candy cane infused milk, white chocolate, peppermint schnapps and white chocolate liqueur.
Leave that out for Santa and he will leave you something really good.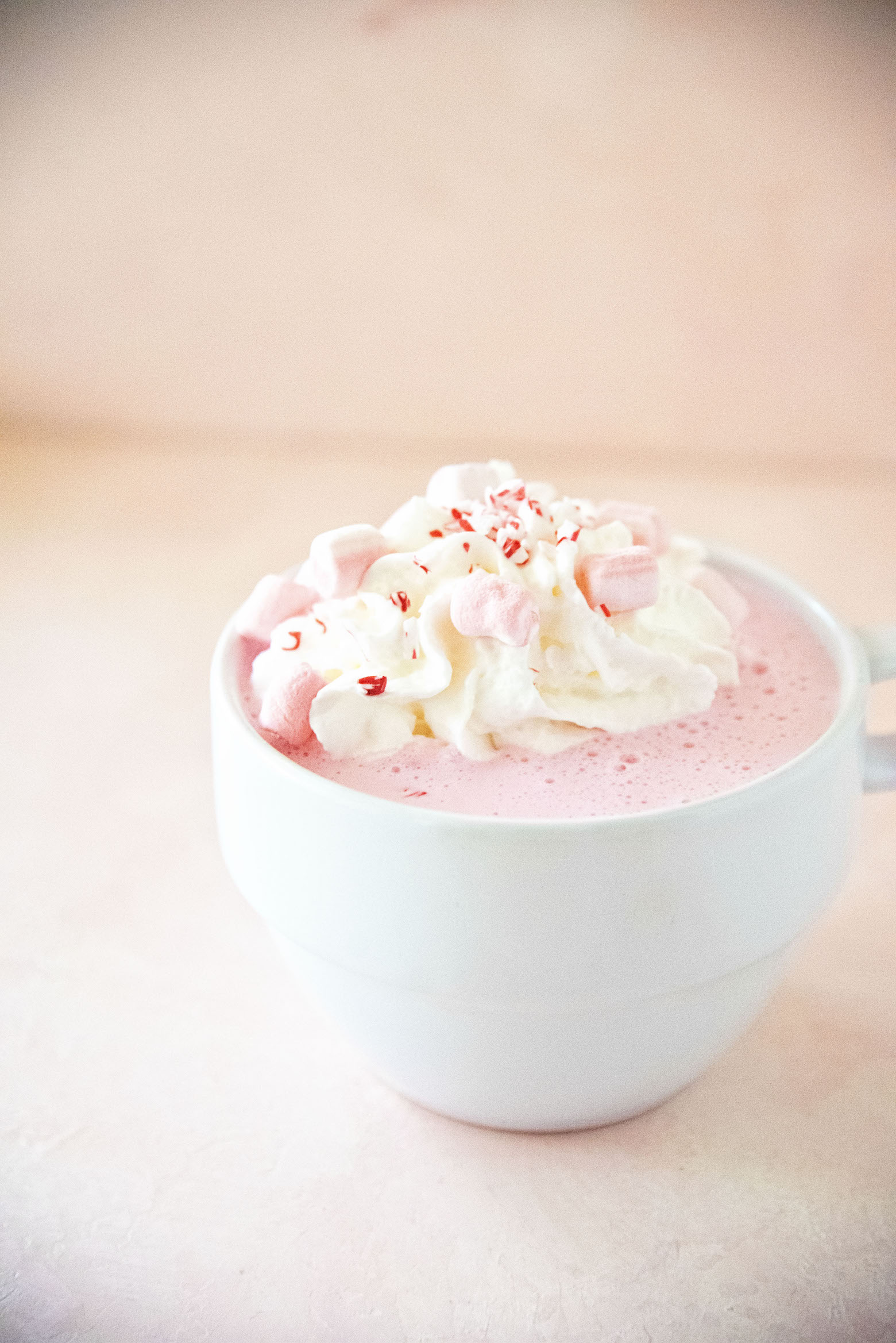 Christmas is a week from today.
I love Christmas.
But this year seems different.
Not in a bad way.
Just different.
It's a very reflective Christmas of sorts.
The reality that if it were not for modern medicine and some luck that we were close to a hospital that my husband would not be here this year to even celebrate with me.
I'm not dwelling on it but it's amazing to think about really.
Gift wise it will be a small Christmas.
I didn't ask for anything because other than bills being paid I don't need anything.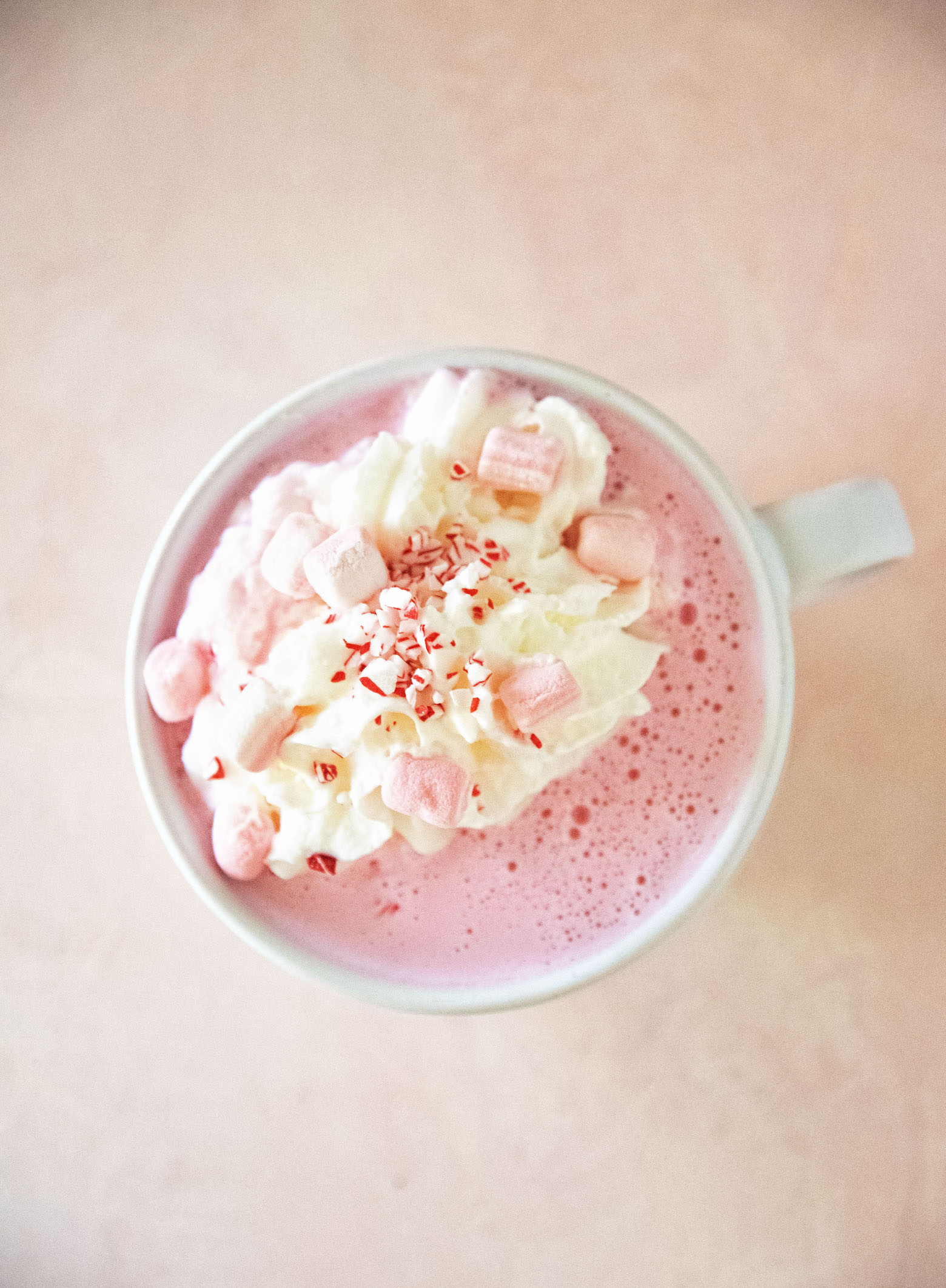 One thing for sure that will happen at Christmas is that we will all have hot chocolate and sugar cookies for breakfast.
Breakfast of champions.
So for the last Tipsy Tuesday before Christmas I am offering up another spiked hot chocolate.
Spiked Candy Cane White Hot Chocolate.
Growing up our hot chocolate on Christmas morning had a candy cane from the tree in it.
Because of the dogs I don't put candy canes on the tree anymore but I do keep the mini ones around just for that reason.
Normally it's just cocoa mix and a candy cane.
But I'm going all out this year and making a white chocolate cocoa and I'm going to infuse candy canes into the milk.
Spike it with some white chocolate liqueur and some peppermint schnapps and you are good to go. 🙂
For those freaking out that Christmas is only a week away…maybe make this early and drink a few of them. 😀
And as always it's a great day to order my cookbook.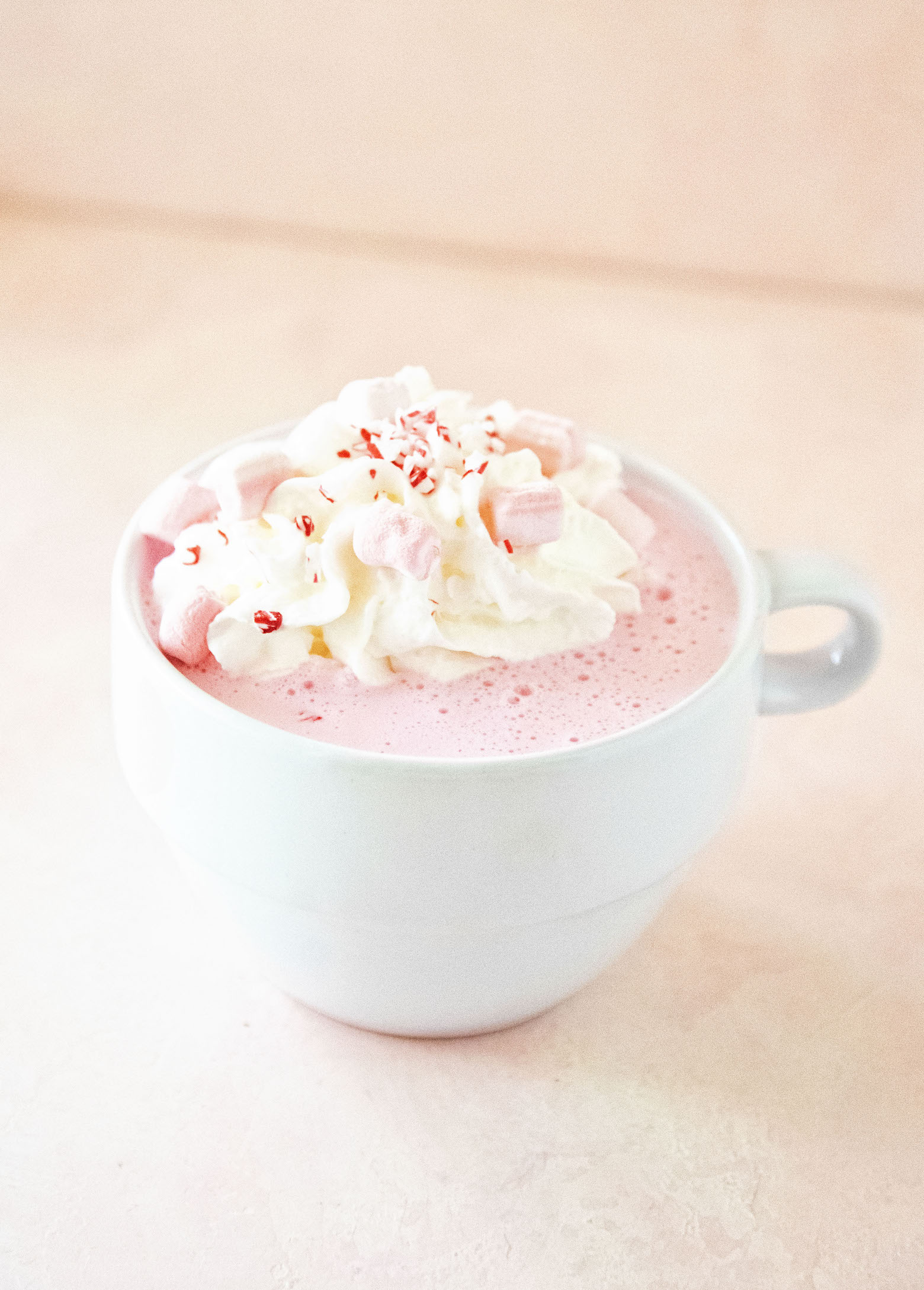 Want More Hot Chocolate Recipes?
Hot Fudge Sundae Hot Chocolate
Circus Animal Cookie Hot Chocolate
Spiked Stroopwafel Hot Chocolate
Spiked Gingerbread Hot Chocolate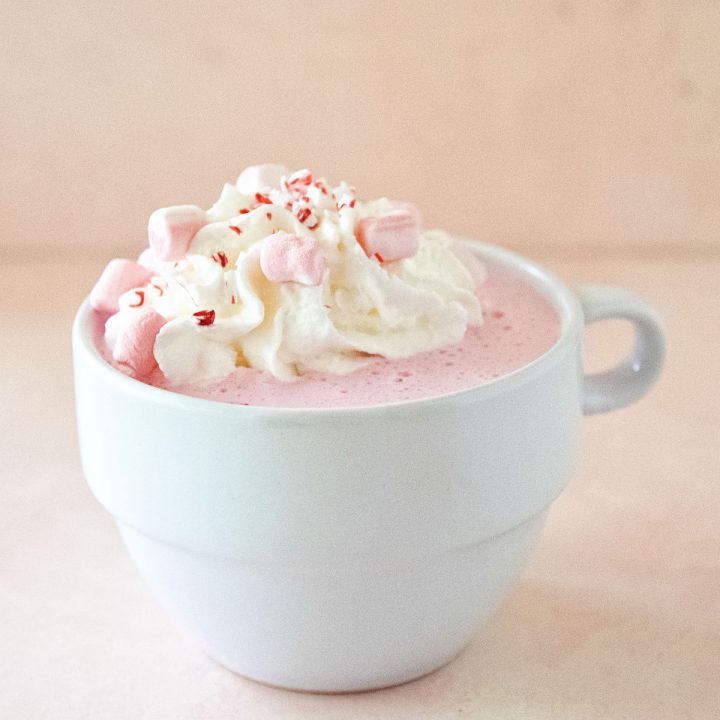 Spiked Candy Cane White Hot Chocolate
Ingredients
3 cups whole milk
1 cup heavy whipping cream
2 large candy canes (wrapper removed)
1 tsp. vanilla extract
8 oz. white chocolate, chopped into small pieces (or white chocolate chips)
3 shots white chocolate liqueur
2 shots peppermint schnapps
whipped cream and/or marshmallows for topping
Instructions
In a medium saucepan place the milk and candy canes together over medium heat.
Heat until the candy canes have fully dissolved.
Using the same saucepan, add the cream, vanilla and white chocolate pieces.
Cook over medium-low heat, stirring occasionally, until the white hot chocolate comes to a simmer. (Do not let it come to a boil.)
Remove from heat.
Add the liqueurs and mix until combined.
Top with whipped cream or marshmallows if desired.