Chickenless-Chicken Noodle Soup: You will never know this soup doesn't actually have chicken in it. Make your vegetarian friends happy with this cozy soup.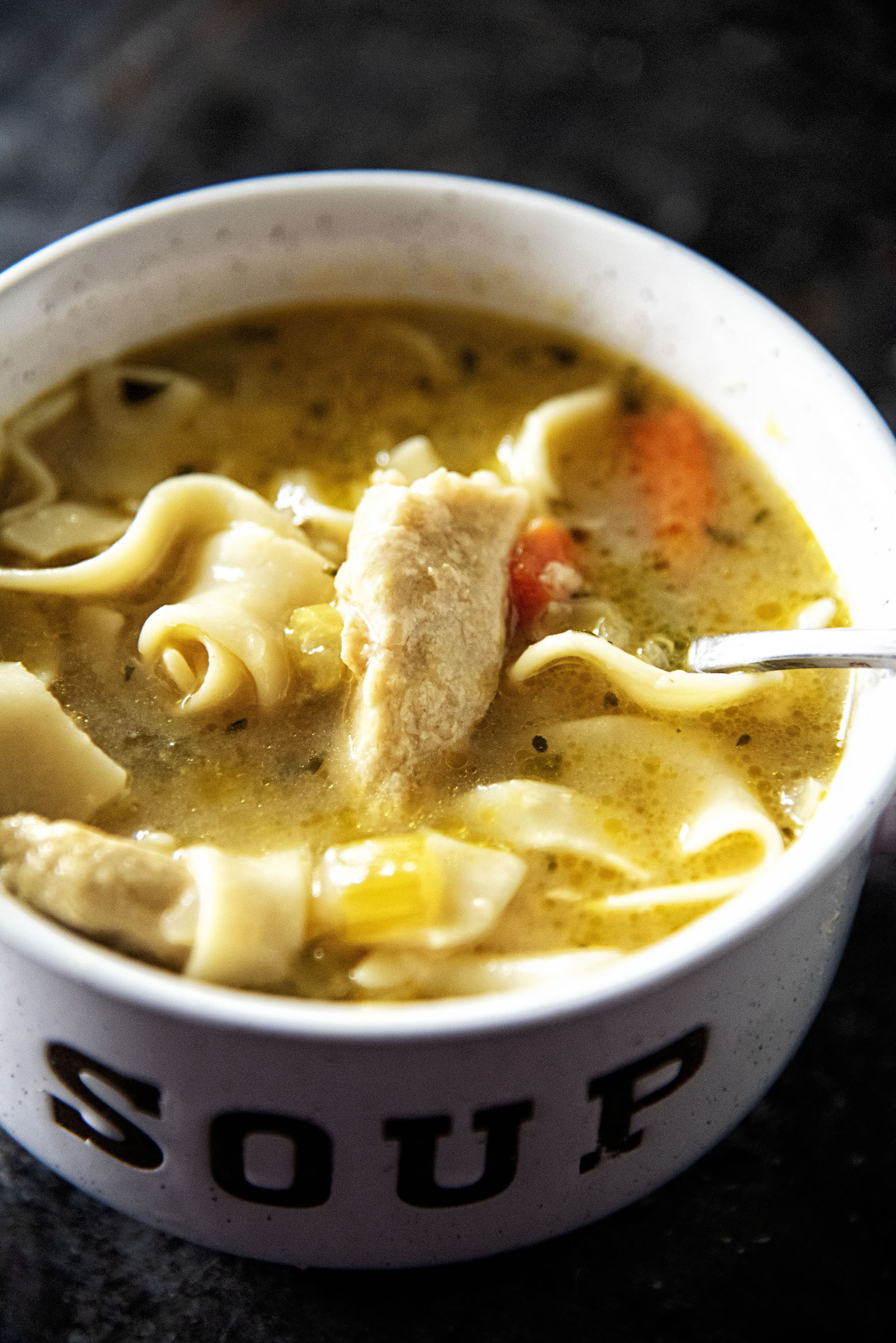 Giving up eating meat meant that I would have to give up chicken soup.
Or so at least I thought.
Hang my head, I ate a lot of Chicken and Stars.
I know that has enough sodium for a week. 😀
I love it anyway.
But once I discovered Better than Bouillon (nope not an ad…I just love it) made a no chicken base (and no beef base too) lots of things opened up.
It does amazingly taste like chicken.
Then again…so many things taste like chicken. 😛
And so this Chickenless-Chicken Noodle Soup was born.
And I'm so glad it was.
To this day its one of the most searched for recipes on this site.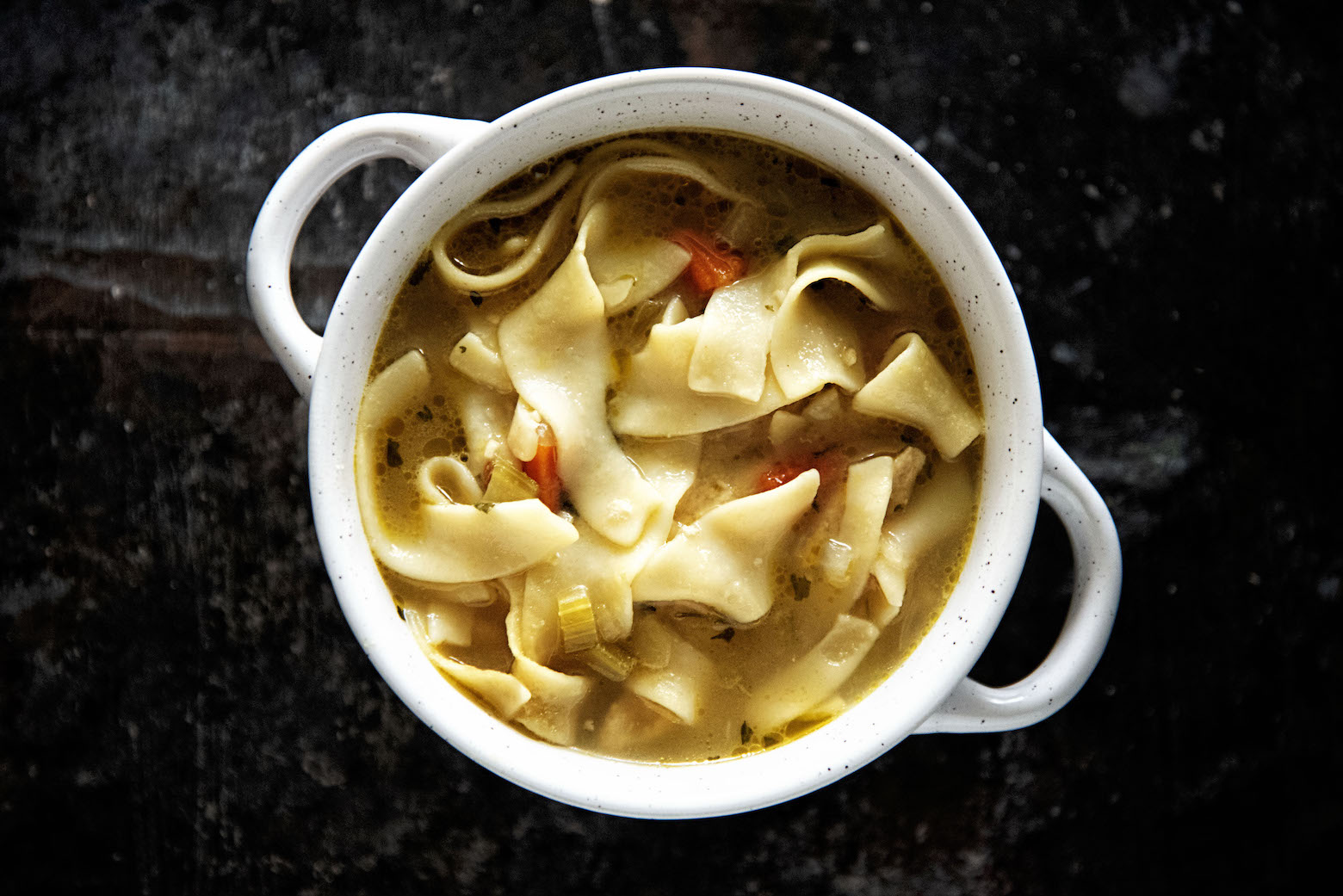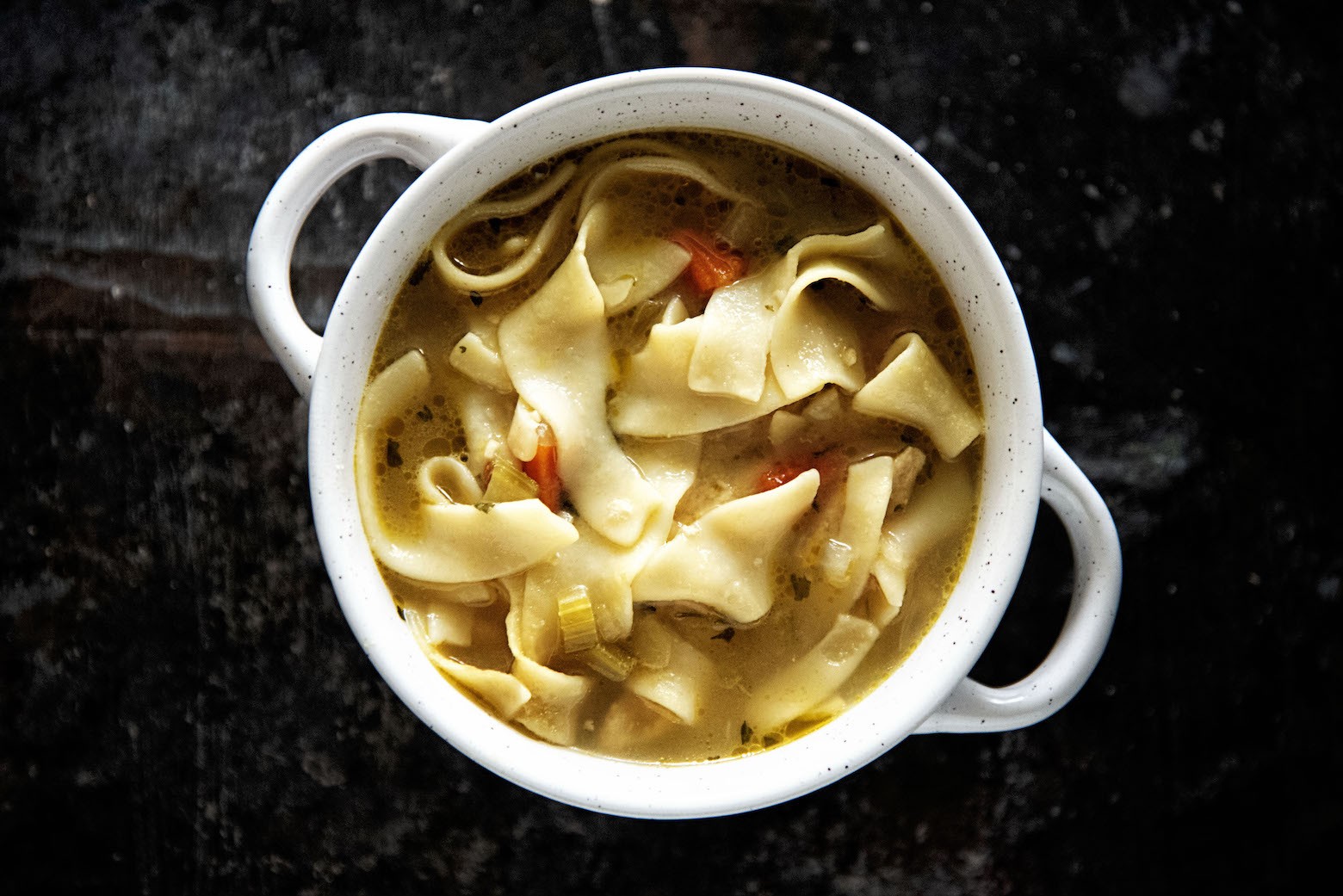 I've made this soup in many varieties…including not adding the fake chicken.
Honestly, it doesn't need it.
But my husband likes to have the fake chicken in there, so I add it.
I have tried a variety of noodles for this soup.
All work, but I really like the wide noodles.
This soup gets made several times a month, especially in the colder months.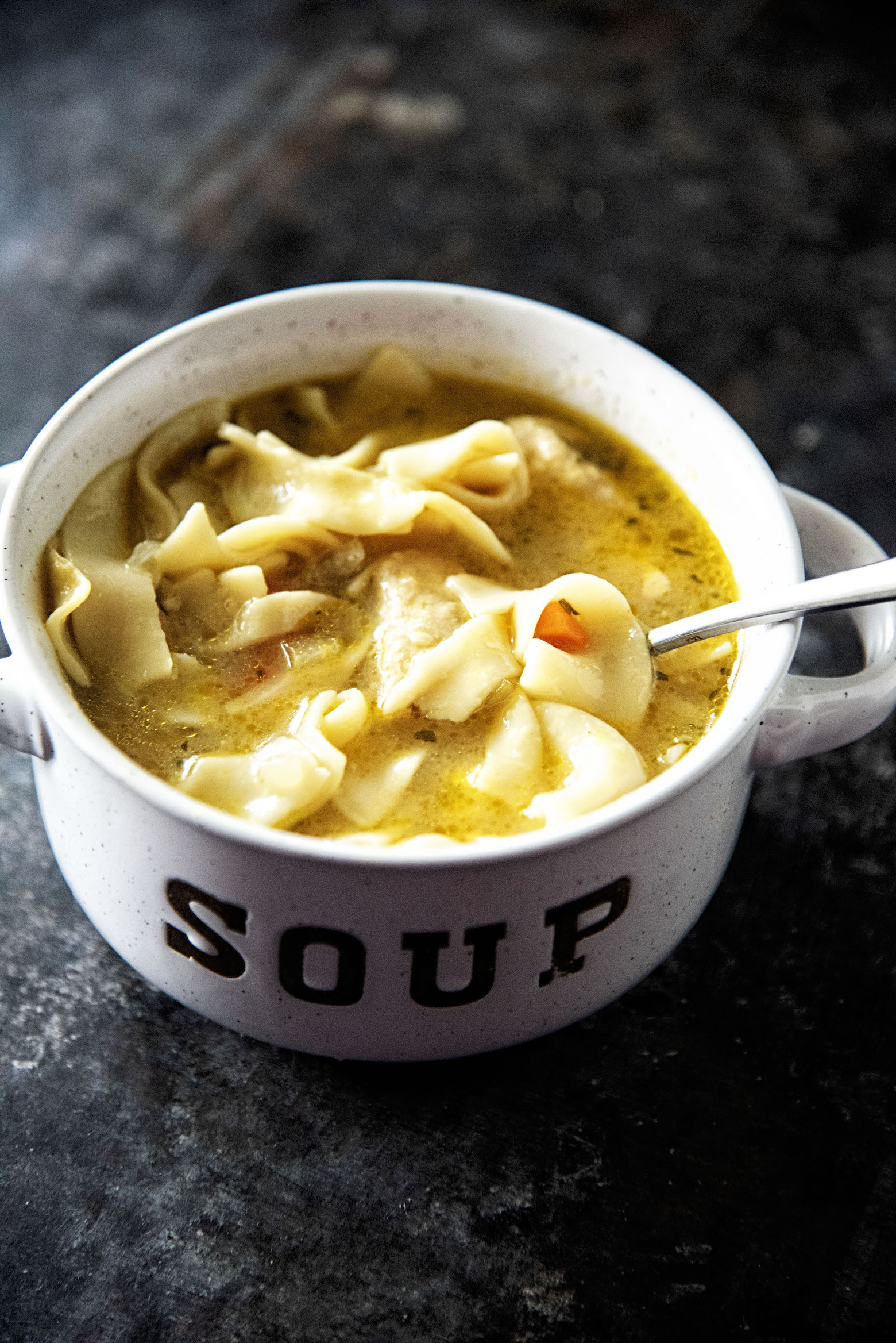 It is really is hard to tell this is not made with chicken.
I realize a lot of Vegetarians and Vegans make comments like that.
And there is some really bad Vegetarian and Vegan fake meats and cheese.
But trust me on this…I've fed it to non-Vegetarians who didn't realize it wasn't chicken soup.
P.S. The soup can be easily made Vegan by choosing the oil not ghee and choosing a different noodle.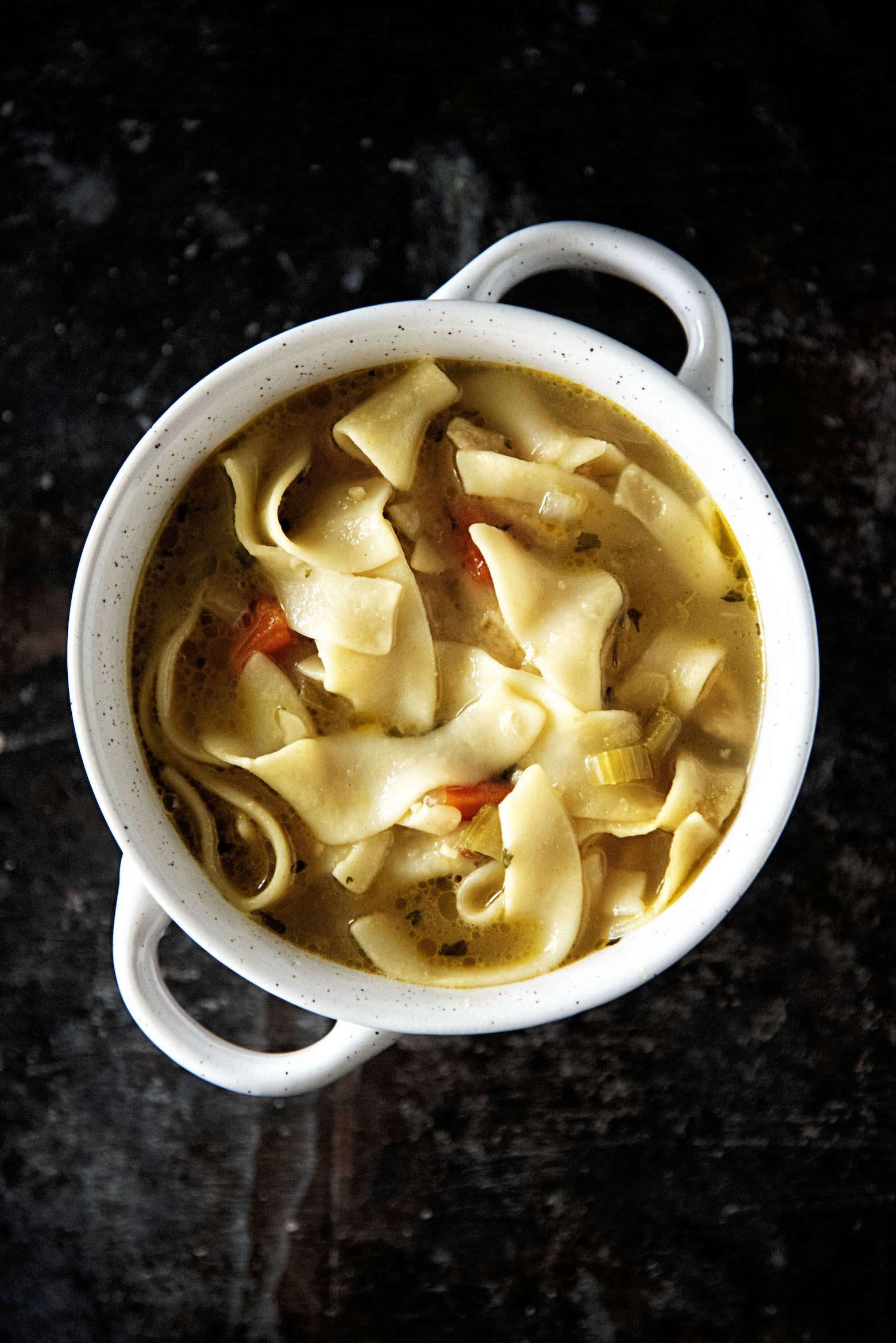 Want More Recipes? Try These:
Vegetarian Vegetable No-Beef Soup
Roasted Broccoli Cheddar Quiche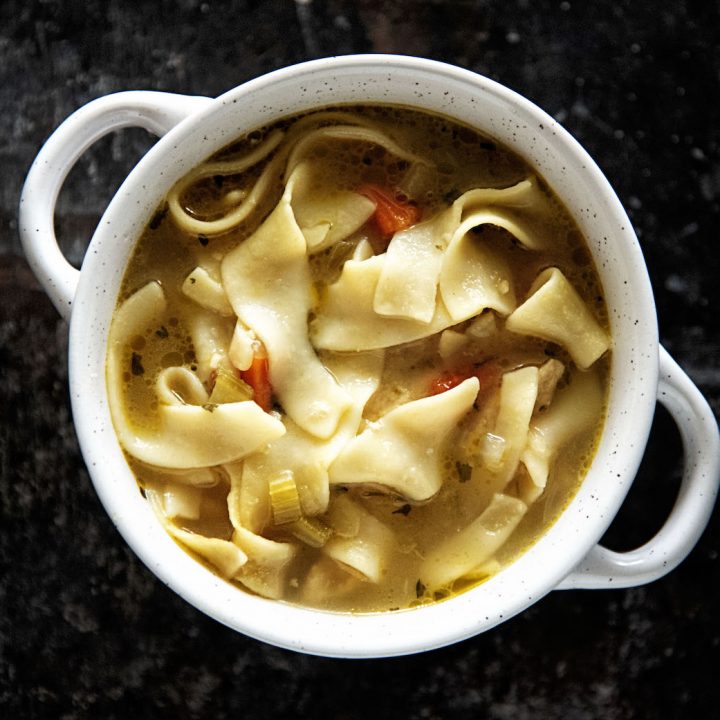 Chickenless-Chicken Noodle Soup
Ingredients
2 TBSP ghee or olive oil
1 large sweet onion, finely diced
3 large carrots, peeled and diced
3 large celery stalks, diced
3 cloves garlic, minced
2 golden Yukon potatoes, cleaned and diced
8-10 cups no chicken broth (made with water and Better Than Bouillon No Chicken Base)
1 ½ cups Gardein™ Meatless Chick'n Strips
8 oz. noodles of your choice (I used egg noodles)
1 TBSP parsley
Salt and pepper to taste
Instructions
In a stock pot add the ghee, onions, carrots, celery, and potatoes.
Cook the veggies over medium heat until the onions become translucent, about 5-6 minutes.
Add the garlic and cook another minute.
Add the chickenless stock and bring to a boil, once you have reached a boil, reduce heat to a simmer and let simmer for about 20 minutes.
Add the noodles and bring back to a boil. How long you boil again depends on the type of noodle using. Whatever the package says for cooking time.
Add the fake chicken and parsley and simmer until the soup is evenly warmed.
Add salt and pepper to taste.
Serve warm.