Peppermint White Russian:  A holiday twist on a classic drink. Made with Peppermint Kahlua, Peppermint Cream liqueur, Vodka, and cream. You will want to drink them all year long.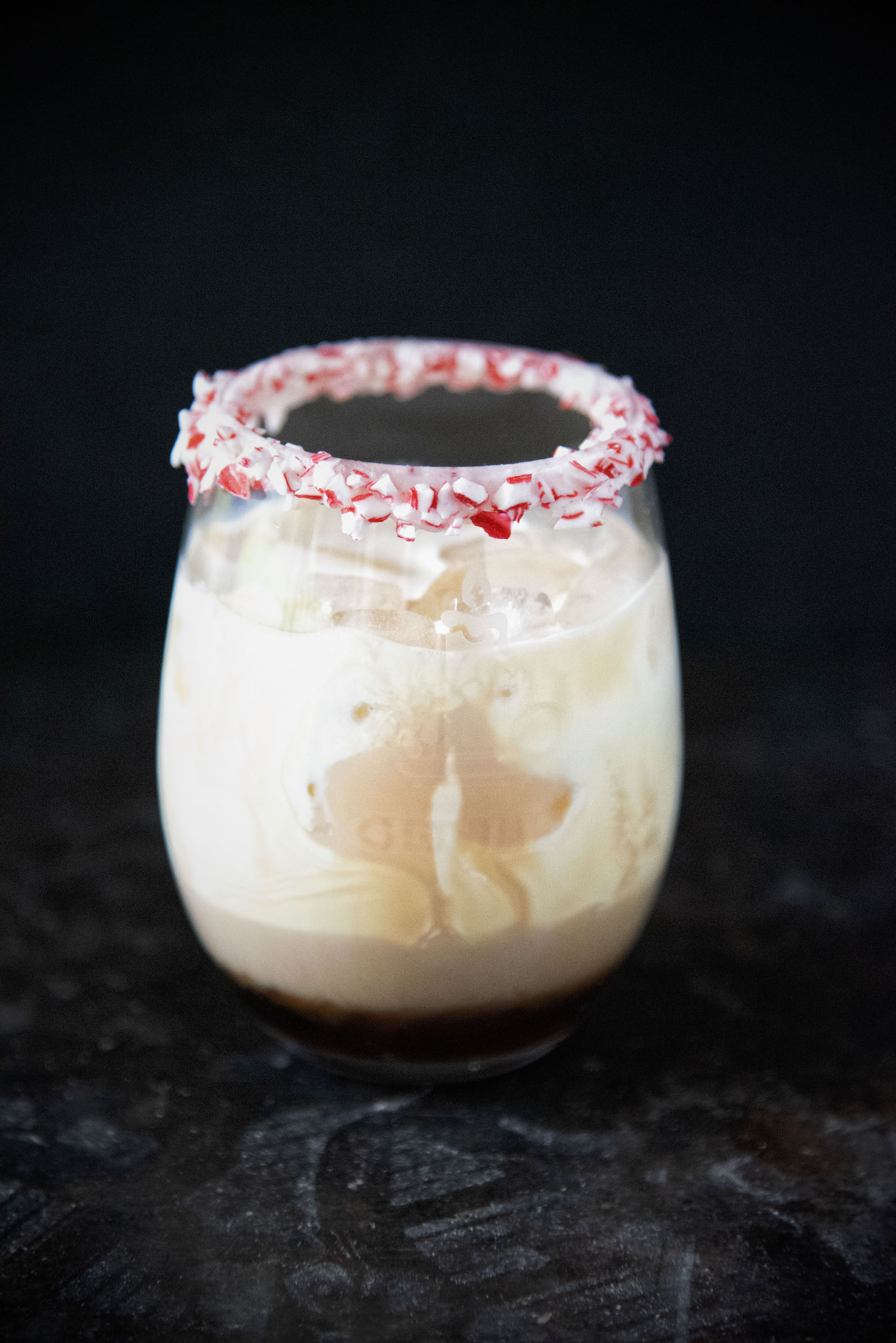 Perhaps it's all the Russia talk as of late but I was craving a White Russian. 🙂
My go to one around this time of year is my Gingerbread White Russian but you can always expand your drinking. 😀
First off, the Kahlua I use they don't make anymore.
They should.
But they don't.
I did however stock up on it.
If you don't own it already than using regular Kahlua works.
You can use whatever peppermint booze you want but I've been big on Fennelly's Peppermint Cream as of late.
If you don't have the Peppermint Kahlua you might consider a peppermint flavored vodka.
Or not.
Just depends on how much peppermint you like.
I like a lot of peppermint.
Want to make the candy cane rim?
Just melt white chocolate and spread it out on a plate.
Then dip the glass into the white chocolate.
Immediately dip the glass into the candy cane pieces.
It's easy to do and a nice touch at holiday time.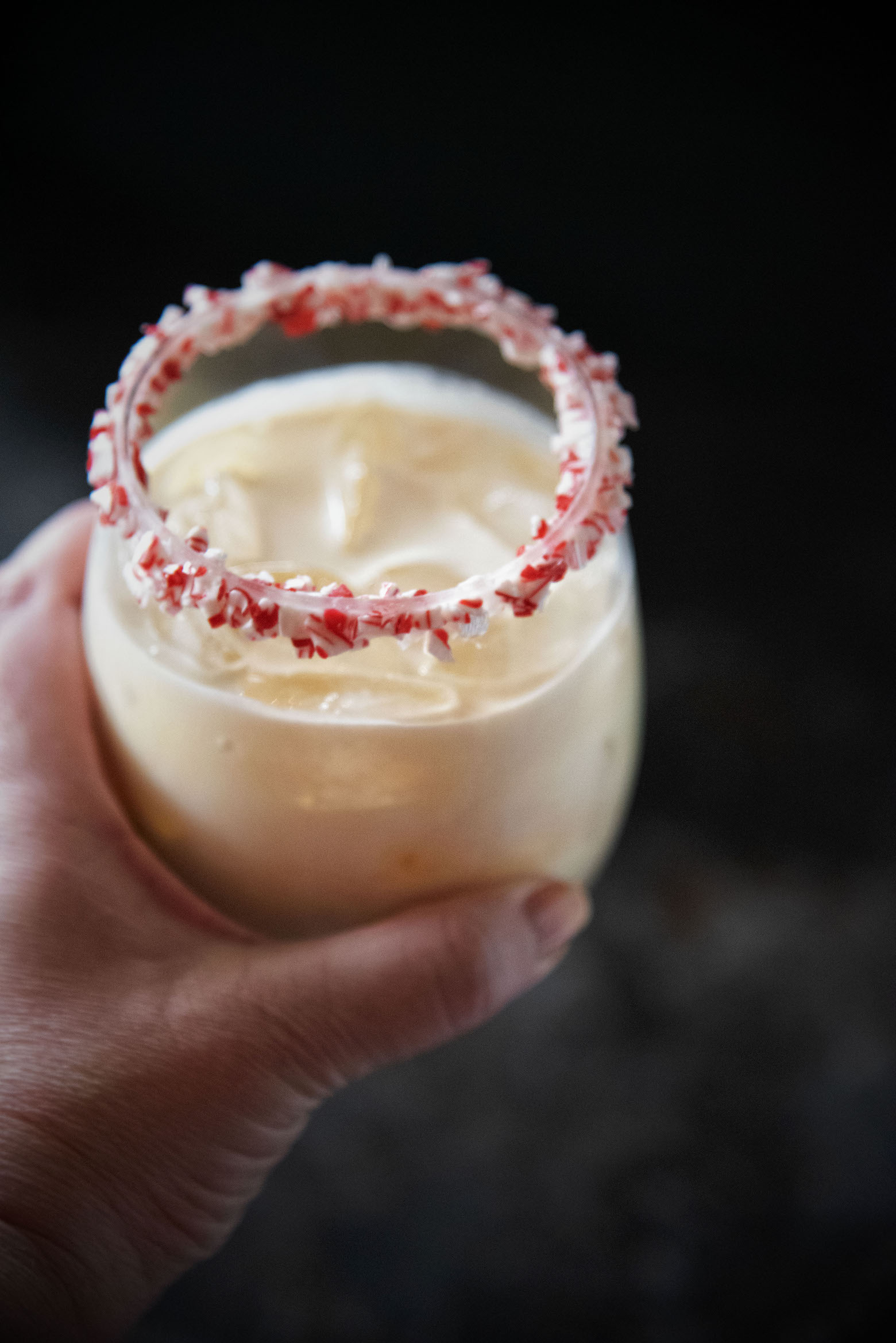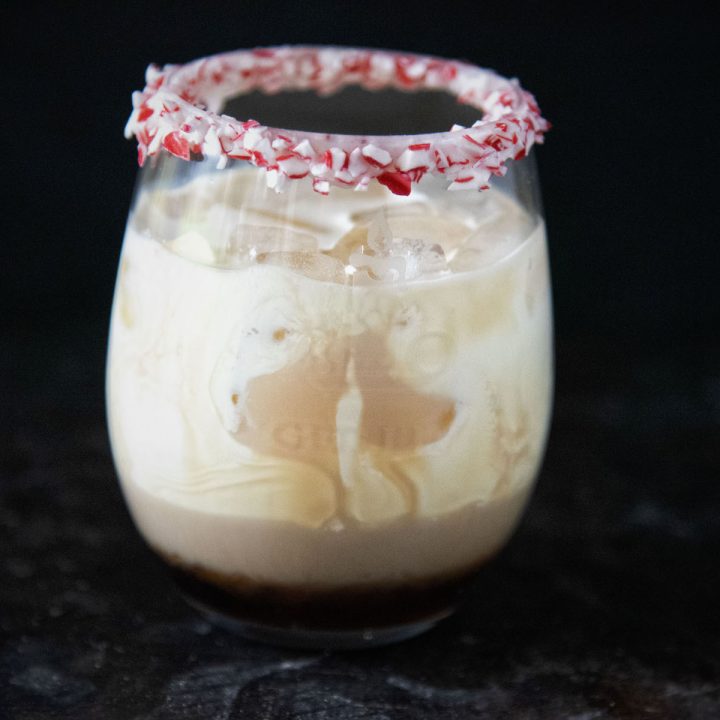 Peppermint White Russian
Ingredients
1 part Peppermint Flavored Kahlua (or regular Kahlua)
1 part Fennellys Peppermint Cream (or peppermint liqueur of your choice)
1 part vodka
Heavy cream to top off
Instructions
Fill a rocks glass with ice cubes.
Add Peppermint Kahlúa, Vodka, and Fennellys Peppermint Cream.
Finish up with a cream layer.
Garnish with candy cane rimmed glasses if desired (I used white chocolate to keep the candy cane in place on the glass)