Vegetarian Gruyere Aged Smoked Gouda Caramelized Onion Quiche: Classic rich custardy quiche filled with aged smoked gouda, gruyere cheese, and caramelized onions. Not your average cheese quiche.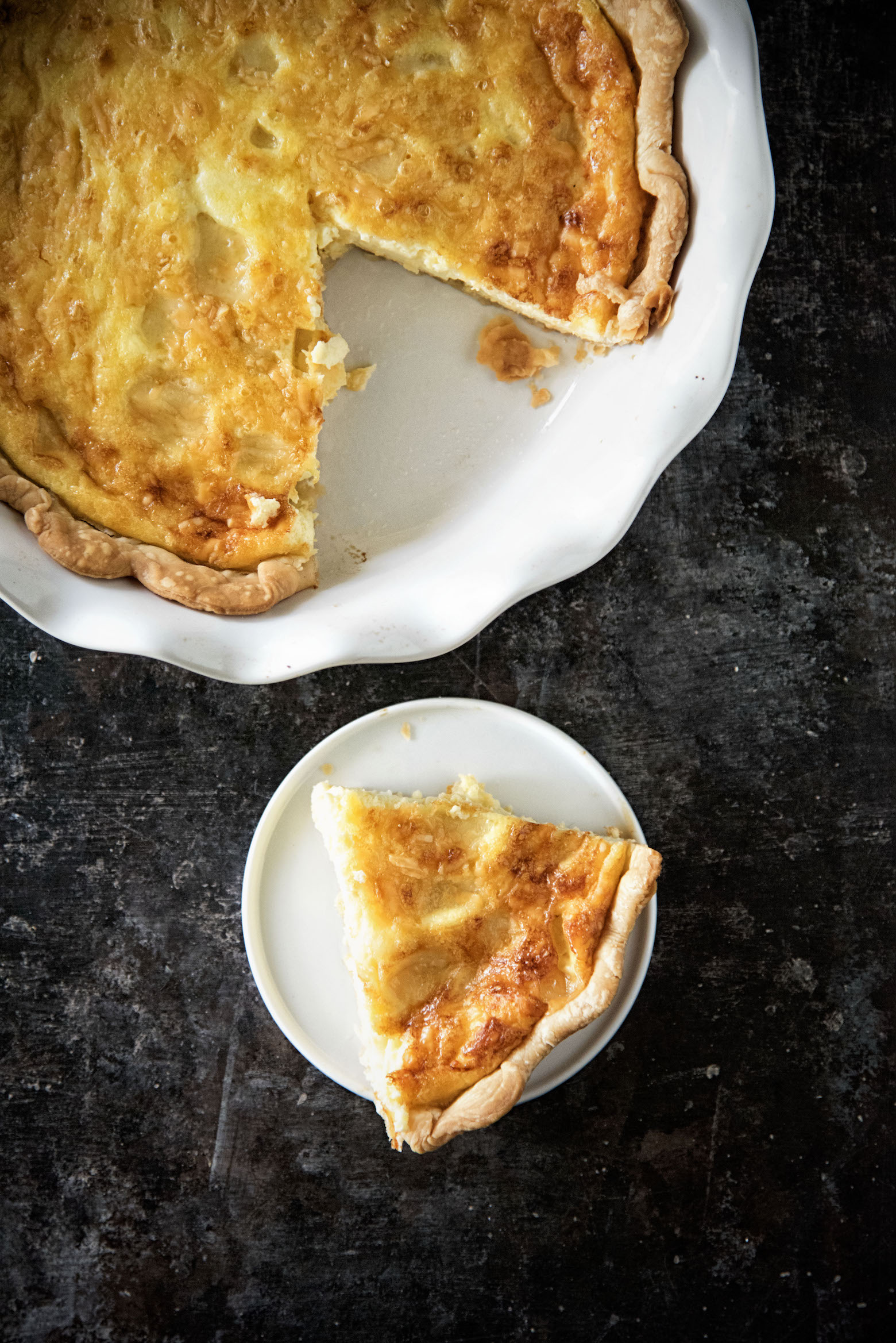 I make a lot of varieties of quiche.
Quiche is awesome because it is one of the great throw what I have left over in the fridge kind of meals.
But my favorite really does tend to be just a simple cheese quiche.
As long as that cheese is really good cheese.
I used really good cheese in this recipe.
Gruyere is such a wonderful cheese with a great nutty quality.
The aged Gouda I used was Beemster cheese.
A few years back I did a sponsored post for Beemster and I have been obsessed with their gouda's ever since.
Luckily, two of my grocery stores carry their cheeses.
If you can't find Beemster then just use your favorite gouda.
The caramelized onions compliment the cheeses as does the dijon brushed on the bottom of the quiche, so don't skip those steps.
For those celebrating…have a wonderful Canadian Thanksgiving tomorrow.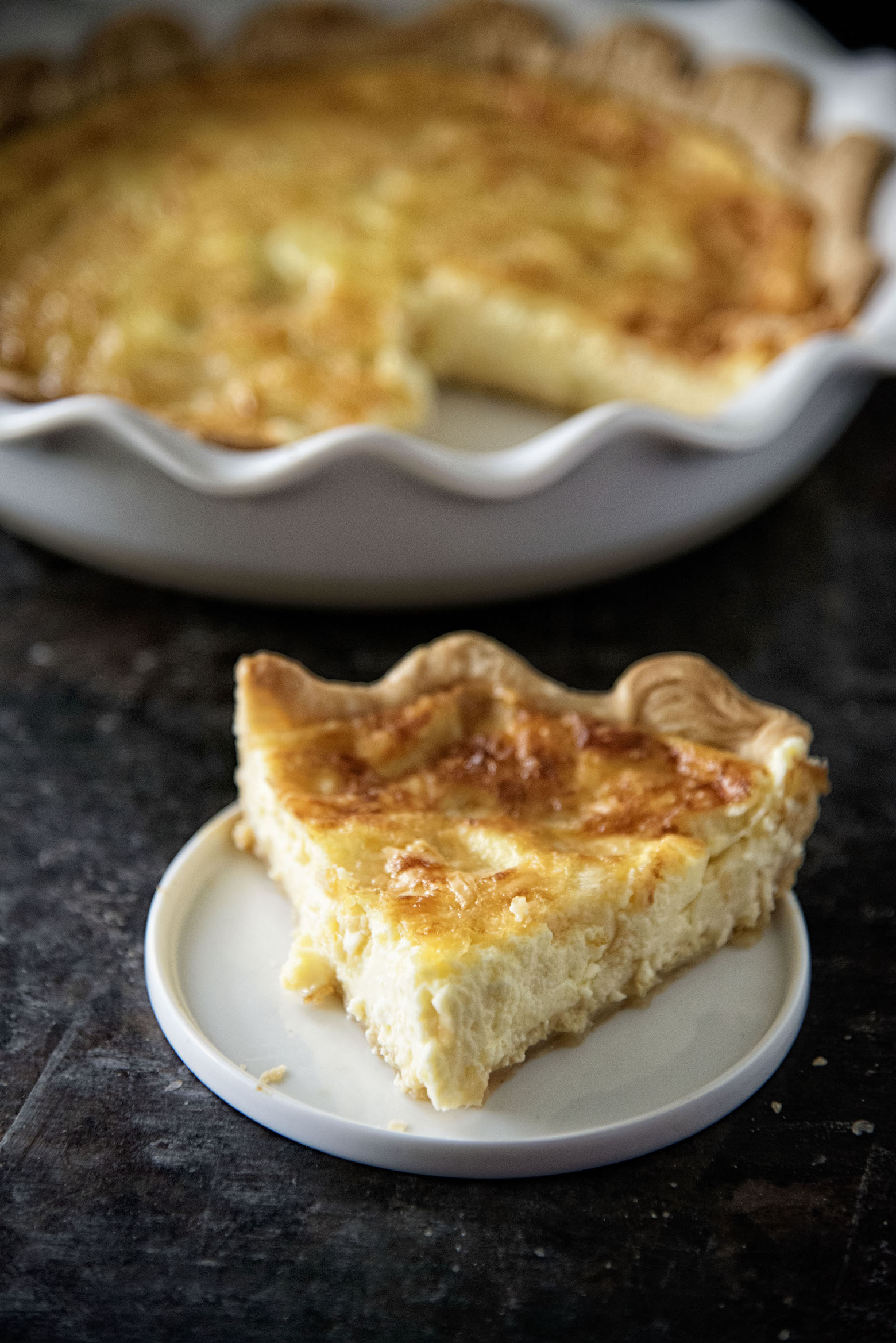 Vegetarian Gruyere Aged Smoked Gouda Caramelized Onion Quiche
Pie crust for one 9-inch pie(use a recipe of your own or buy store bought)
1 small sweet onion, such as Walla Walla or Maui, sliced
1 TBSP unsalted butter
3 large eggs
2 large egg yolks
1 1/2 cups cream
1/4 tsp. salt
Pinch freshly grated nutmeg
3/4 cup Aged Smoked Gouda Cheese, shredded
3/4  cup  Gruyere cheese, diced
1 TBSP dijon mustard
Instructions:
For the onions:
Melt the butter in a large frying pan over medium-low heat until foaming.
Add the onions, and let them cook, stirring rarely, until they are deep golden brown and caramelized, about 45 minutes.
For the quiche:
Preheat the oven to 375 degrees F.
Line the pie crust with parchment paper and fill with pie weights or dried beans.
Bake until the crust is set, 12 to 14 minutes.
Remove the paper and weights and bake until golden brown, 8 to 10 minutes.
Remove from the oven and cool on a wire rack.
Leave the oven on.
Spread a layer of dijon mustard on the bottom of the prepared pie crust.
Arrange the caramelized onions on top of the mustard layer.
Then add both cheeses.
In a large bowl, beat the eggs, yolks, and cream.
Whisk until fully combined.
Add the salt and nutmeg and whisk to combine.
Pour into the prepared crust and bake until the custard is golden, puffed, and set yet still slightly wiggly in the center, 30 to 35 minutes