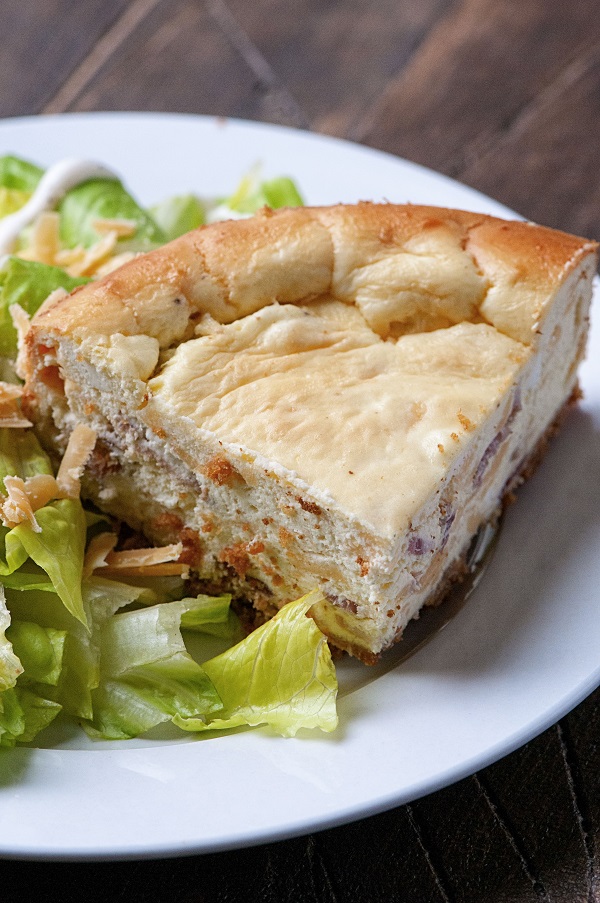 A few weeks ago I was contacted by Beemster Premium Dutch Cheeses and asked if I wanted to create a recipe with their Gouda. They had me at Gouda. 🙂 They sponsored this post and sent me some of their amazing cheese.
Beemster has been produced in Holland since 1901 (aka a long time so they must know what they are doing). Their cows have no artificial hormones and are antibiotic free. Beemster cheeses are all Gouda, and range from firm & buttery to hard & butterscotchy; some varieties have flavors mixed into them (Red Pepper, Mustard, Wasabi, etc). I got to choose two flavors to work with: I went with the medium because it was said to be the most popular variety in the Netherlands and then I went bold with the Extra Aged. While the medium was certainly good the Extra Age was wrestle my husband to the ground for the last piece good. We seriously just have a little tiny bit left that I cleverly hid behind something in the fridge in hopes that we won't have to have an ultimate death match over cheese. But I'm willing.
It's been about 20 years now since I had my first savory cheesecake. It was a duck confit and dry jack cheese cheesecake and I was afraid to order it but the waitress insisted that it was life changing. It was. To this day it's one of the top five things I have eaten in my life. Since then I have learned to embrace the world of savory cheesecakes. So should you. They are great for lunch with a salad…think of it similar to that of a quiche. Or you can just put crackers out and think of it as a baked cheeseball in a way.
I love Gouda and bacon together so it seemed like the pairing needed to make this savory cheesecake. It was delish! I made two smaller cheesecakes (normally I just make one) because they were going to two different places. One I used breadcrumbs and one I used ground pork rinds since they eat low carb. Both ways are yummy.
So if you have never had savory cheesecake I encourage you to try it! And if you have never had Beemster Premium Dutch Cheese I beyond encourage you to try that! Just make sure you buy enough for everyone and then hide your favorite flavor to avoid family bloodshed. For real. I know you think I am kidding but we take our cheese around this house serious. 😀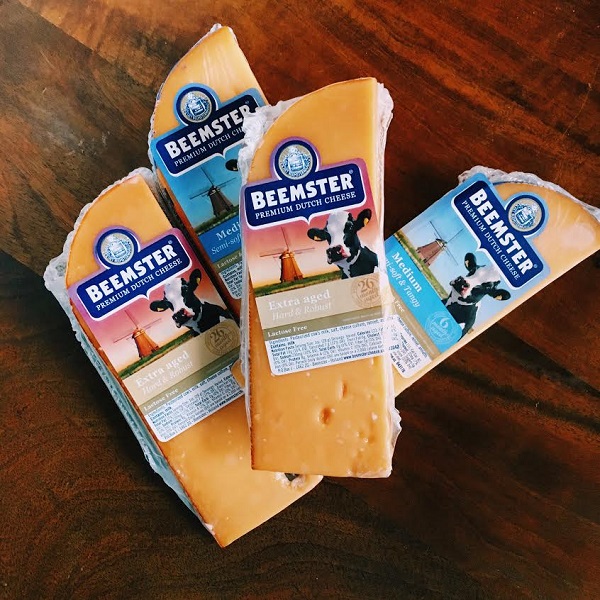 To find out more about Beemster cheeses you can go to their website. Visit their Instagram. Like their Facebook.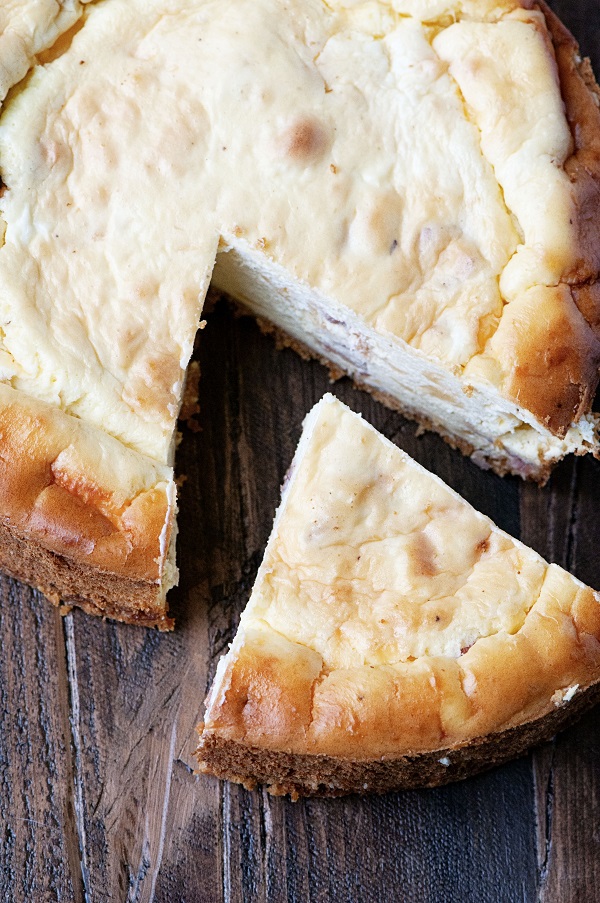 Gouda and Bacon Savory Cheesecake
For the crust:
¾ cup plain breadcrumbs (or ground pork rinds if you want to make this low carb)
3 TBSP unsalted butter, melted
For the filling:
2 lbs. 4 oz. cream cheese, at room temperature
5 large eggs
6 oz. Beemster Premium Dutch Cheese Medium Gouda, grated
3 oz. Beemster Premium Dutch Cheese Extra Aged Gouda, grated
¾ cup cooked bacon, crumbled
1 tsp. salt
Pinch of white pepper
For the crust:
Combine the breadcrumbs (or pork rinds) with the melted butter. Sprinkle the mixture on the bottom of a 10-inch springform pan. I made two 4-inch cheesecakes because I made one low carb and one regular.
Bake this crust for 10 minutes at 350F.
For the filling:
Using a stand mixer with the paddle attachment cream the cream cheese until it is very soft.
Add the grated cheeses and mix just to blend.
Add the eggs in one at a time, scraping down the bowl after each addition.
Add the salt and pepper and mix another 30 seconds.
Fold in the bacon.
You can use a water bath if you like but I did not.
Bake the cheesecake at 350F for approximately 1 and ½ hours…I like to start checking about an hour and ten because everyone's ovens cook differently.
Cool to room temperature and then chill in fridge for at least 4 hours.
Serve at room temperature or even slightly warm. It goes great with salad or can even be used like a cheeseball and served with crackers.