Pimento Cheese and Cornbread Quiche is a Southern inspired quiche is filled with chunks of homemade cornbread and pimento cheese spread.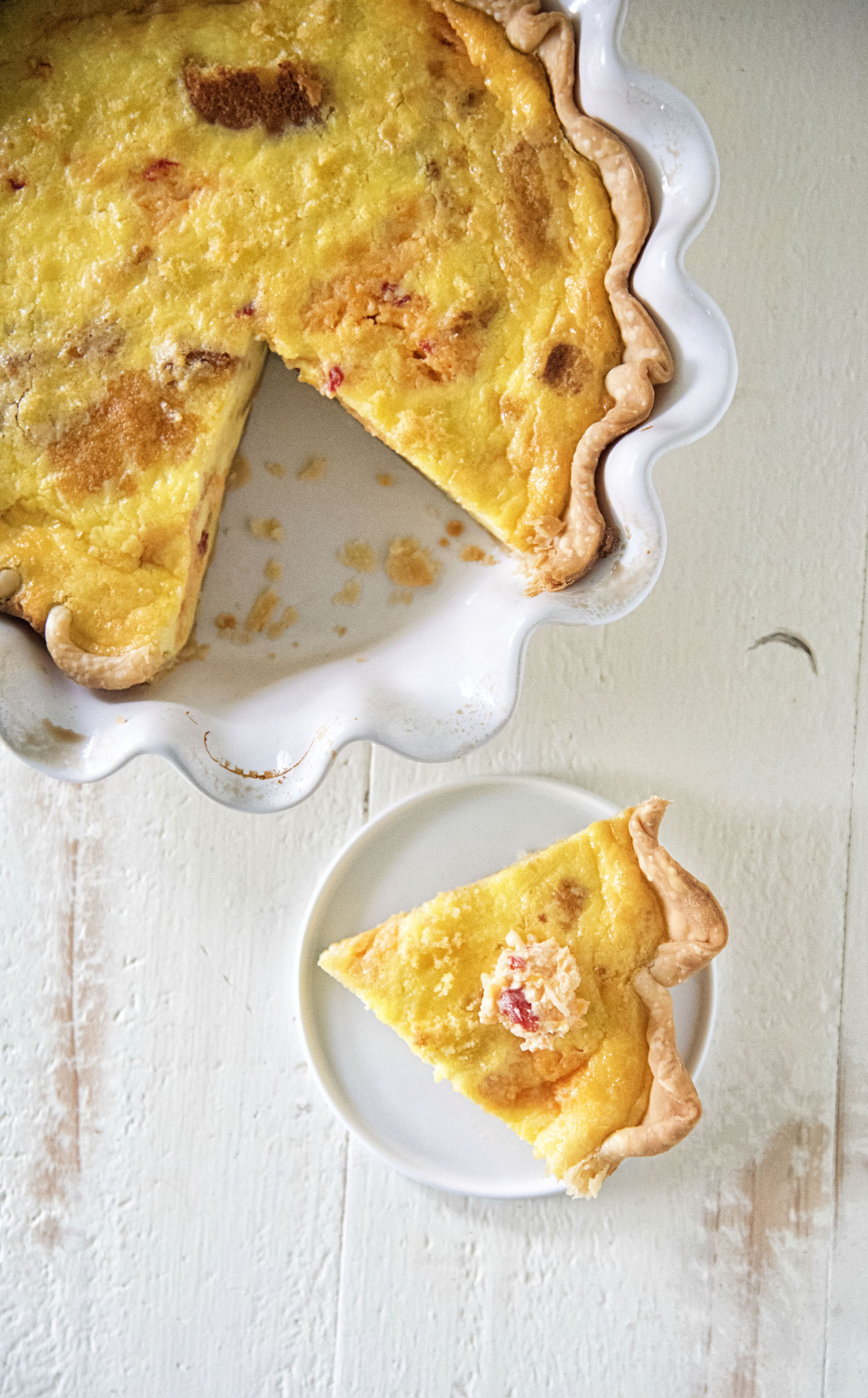 I haven't felt like writing lately because I am just so sad for our nation.
This week has been an exhausting news cycle of hate.
Today just capped it off with the tragic shootings in Pittsburg.
Even sadder is when these horrible things happen we no longer think it's some foreign enemy but an opposing political party hiring people to kill or intimidate.
What have we become?
When life is overwhelming like our society has become I like to just sit mindlessly watch a little Netflix.
My husband and I started watching Mind of a Chef.
One of the featured chefs is Sean Brock.
He is a southern chef who I have a food crush on.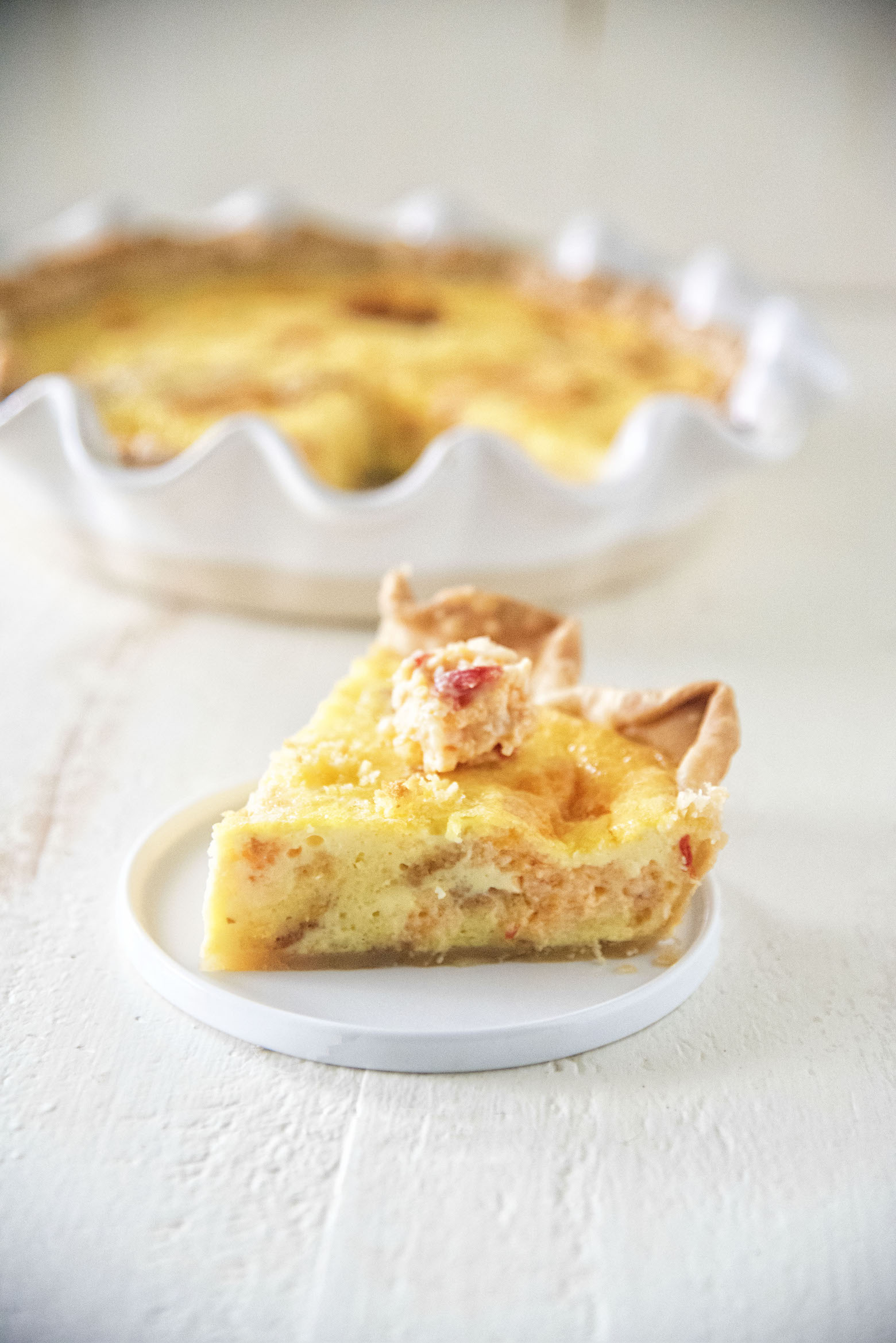 Since he cooks all things southern and has a hat that says "Make Cornbread, Not War" I got inspire to make a quiche that was representative of some of my southern favorites.
Cornbread.
Pimento Cheese.
This was one of those dishes that was either going to be epically good or epically bad.
Happy to say that it is epically good.
If you love some cornbread and pimento cheese this one's for you.
As an end note…please practice kindness everyone…we really need it these days.
P.S. It's a great day to buy my cookbook Holy Sweet!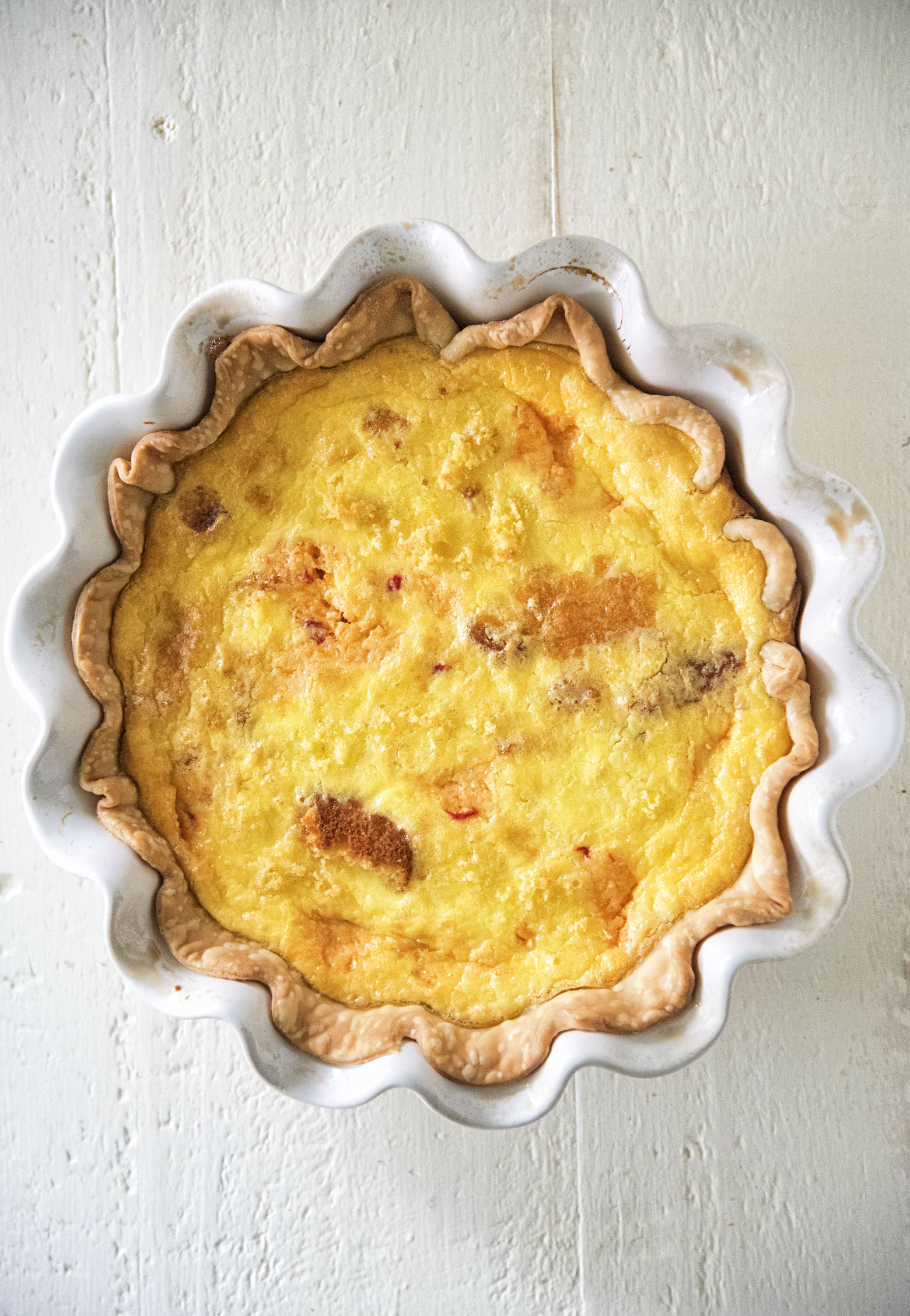 Want More Quiche Recipes?
Vegetarian Spinach Mushroom Quiche
Gruyere Aged Smoked Gouda Caramelized Onion Quiche
Vegetarian Roasted Broccoli Cheddar Quiche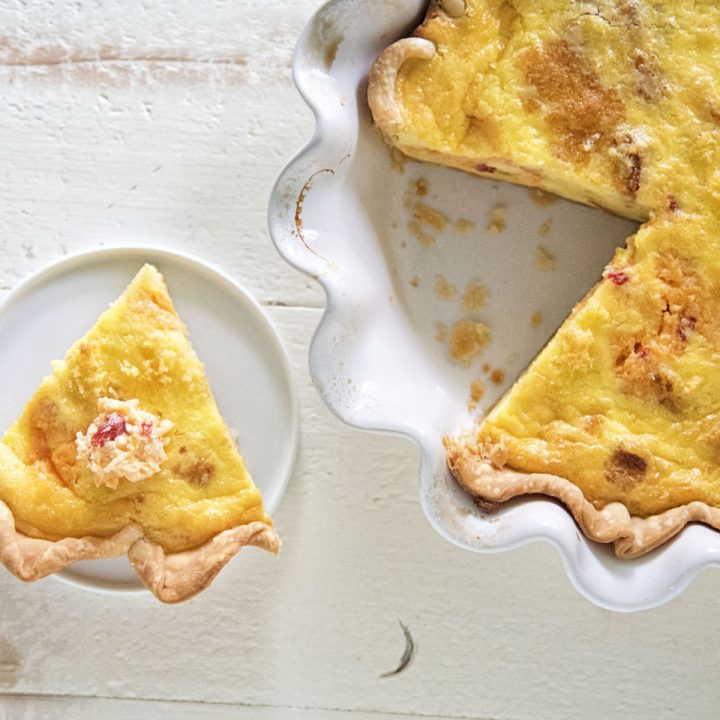 Pimento Cheese and Cornbread Quiche
Ingredients
For the Pimento Cheese:
1/2 cup mayonnaise
1 cup cheddar cheese, finely shredded
1 cup Monterey Jack cheese, finely shredded
3 TBSP chopped pimentos
1/2 tsp. smoked paprika
1 tsp. garlic powder
1/2 tsp. salt
For the Quiche:
Pie crust for one 9-inch pie(use a recipe of your own or buy store bought)
3 large eggs
2 large egg yolks
1 1/2 cups cream
1/4 tsp. salt
Pinch freshly grated nutmeg
3/4 cup pimento cheese
Instructions
For the Pimento Cheese:
Simply blend all the ingredients together in a bowl until they are fully combined.
For the quiche:
Preheat the oven to 375 degrees F.
Line the pie crust with parchment paper and fill with pie weights or dried beans.
Bake until the crust is set, 12 to 14 minutes.
Remove the paper and weights and bake until golden brown, 8 to 10 minutes.
Remove from the oven and cool on a wire rack.
Leave the oven on.
Crumble half the cornbread and dollop half the pimento cheese using teaspoon size drops.
In a large bowl, beat the eggs, yolks, and cream.
Whisk until fully combined.
Add the salt and nutmeg and whisk to combine.
Pour half the mixture into the prepared crust on top of the cornbread and pimento cheese.
Sprinkle the remaining pimento cheese and cornbread.
Bake until the custard is golden, puffed, and set yet still slightly wiggly in the center, 30 to 35 minutes
Notes
If you want more cornbread or pimento cheese feel free to add more if your pie pan will allow for it.