Caramel Corn Cheesecake: A creamy caramel cheesecake with a graham cracker and crushed caramel corn crust all topped with more caramel and caramel corn.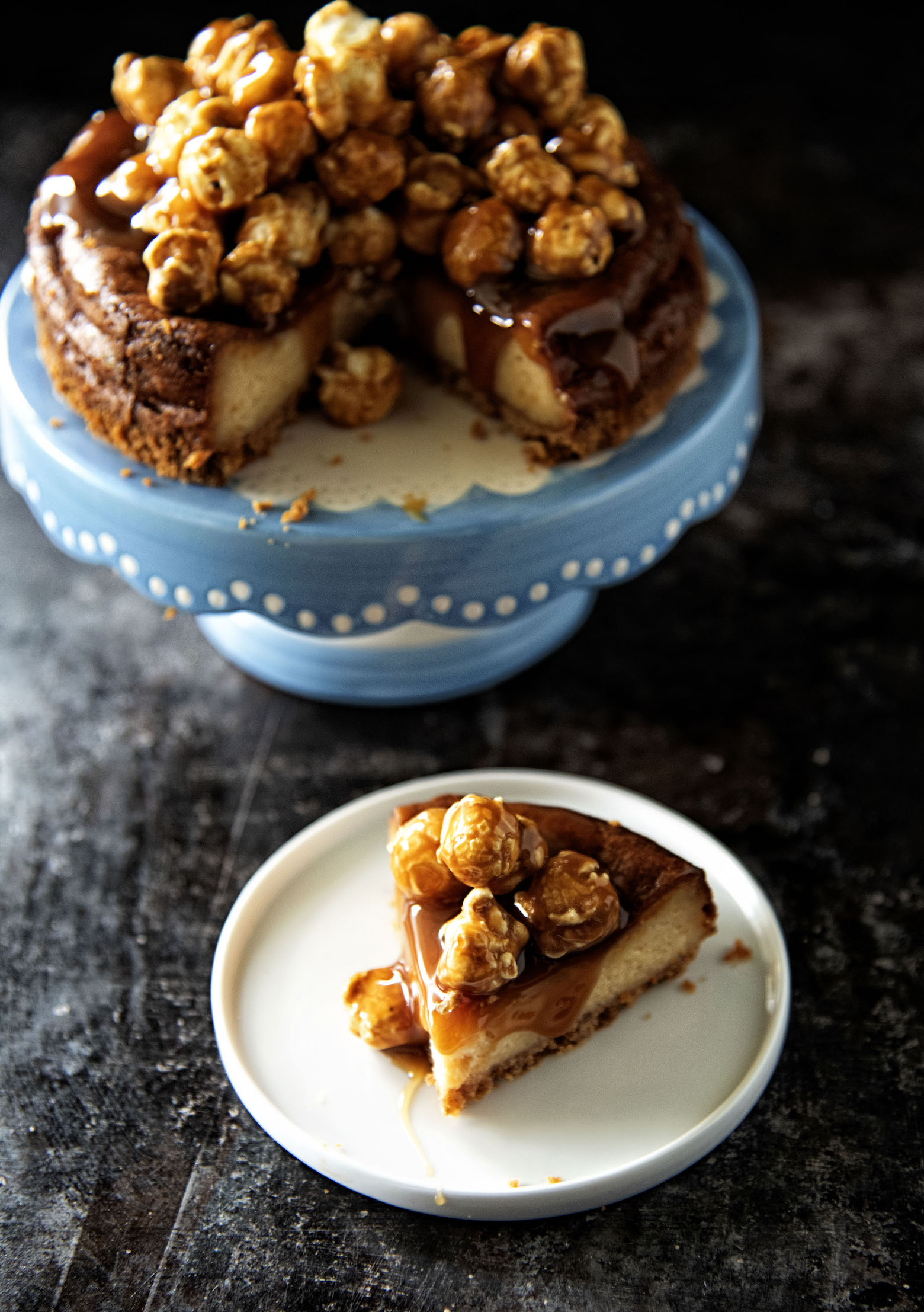 This post and recipe was created for #SummerDessertWeek! I was sent samples by some of the sponsor companies but as always opinions, bad grammar, and overuse of emojis are 100% mine. 
In this post I used Dixie Crystals granulated sugar. I got great results with the product that they sent me. While no money was given for this post I did receive free product.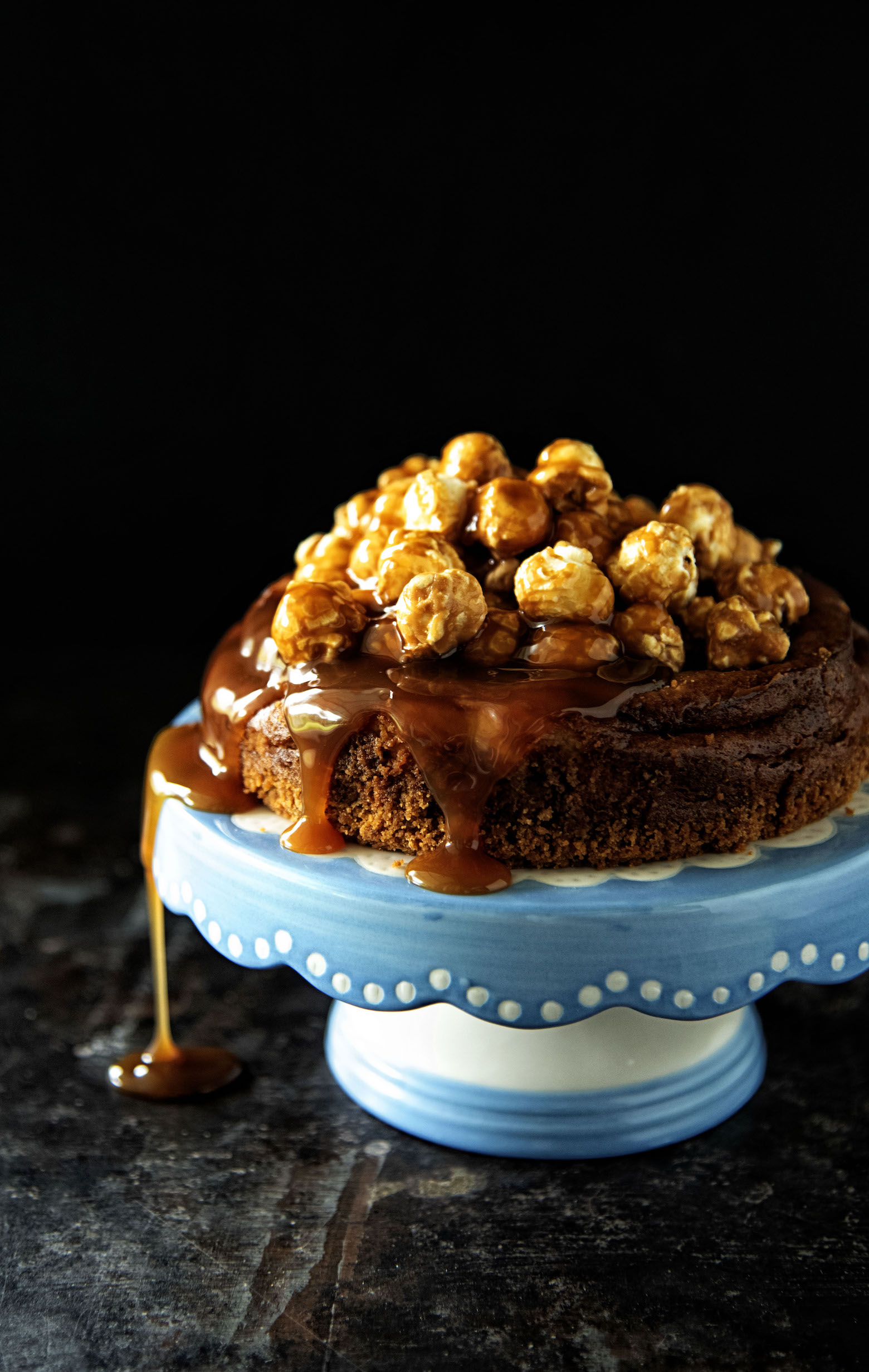 I'm so excited to be participating in #SummerDessertWeek again.
This is my third year doing it.
What is Summer Dessert Week?
It's an awesome gathering of bloggers who are featuring fun summer desserts.
We don't get paid to do it, though we did get many of the same items that are in the giveaway (see bottom of post) sent to us for free.
Why do it if we don't get paid?
Because it's fun.
And it forces me to get creative in the middle of summer when let's face it the baking mojo kind of goes away.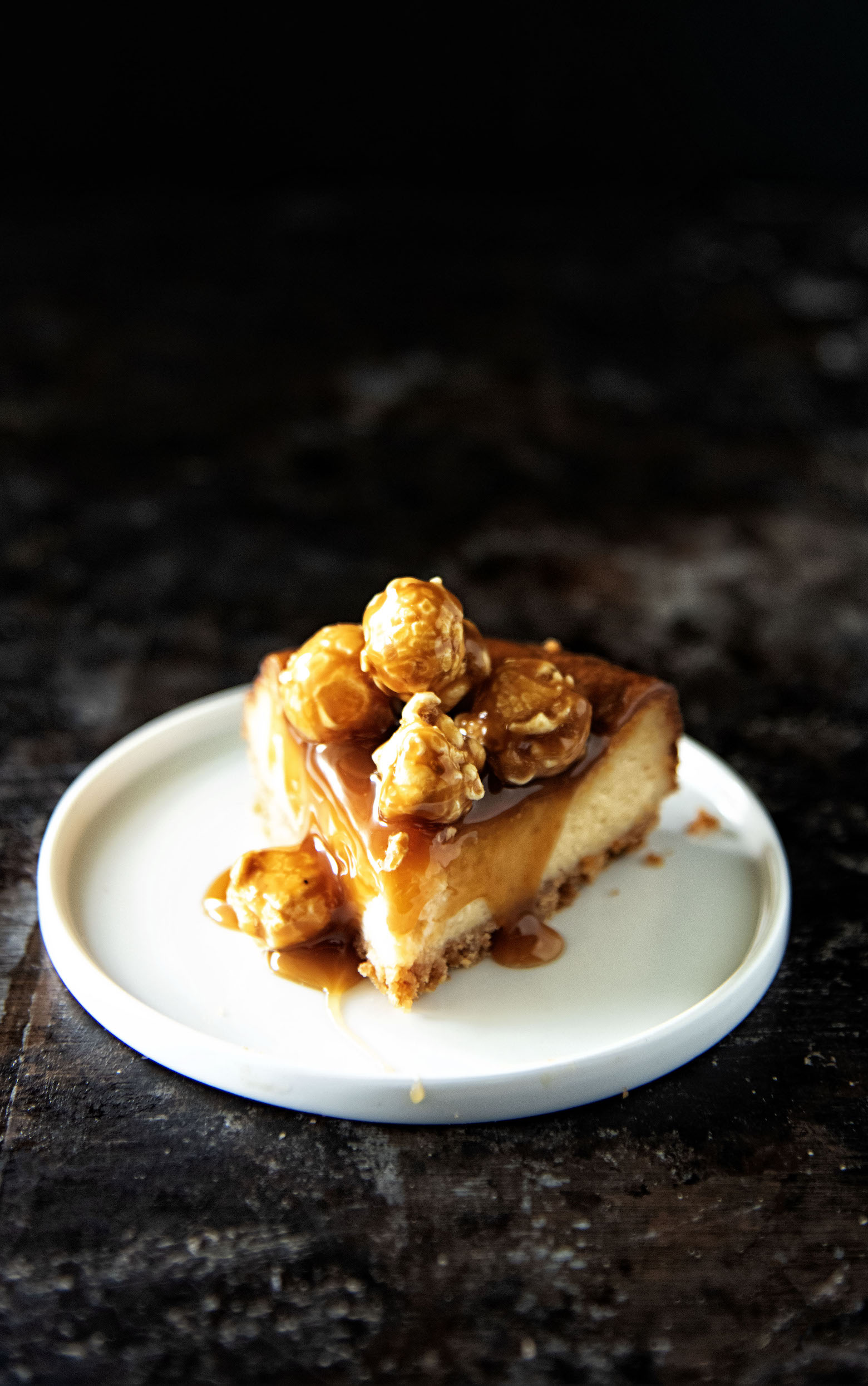 This year I have decided to participate every day and so there will be six new recipes for you this week.
My first dessert is this Caramel Corn Cheesecake.
I always get caramel corn when I go to the ballpark and nothing says summer like baseball.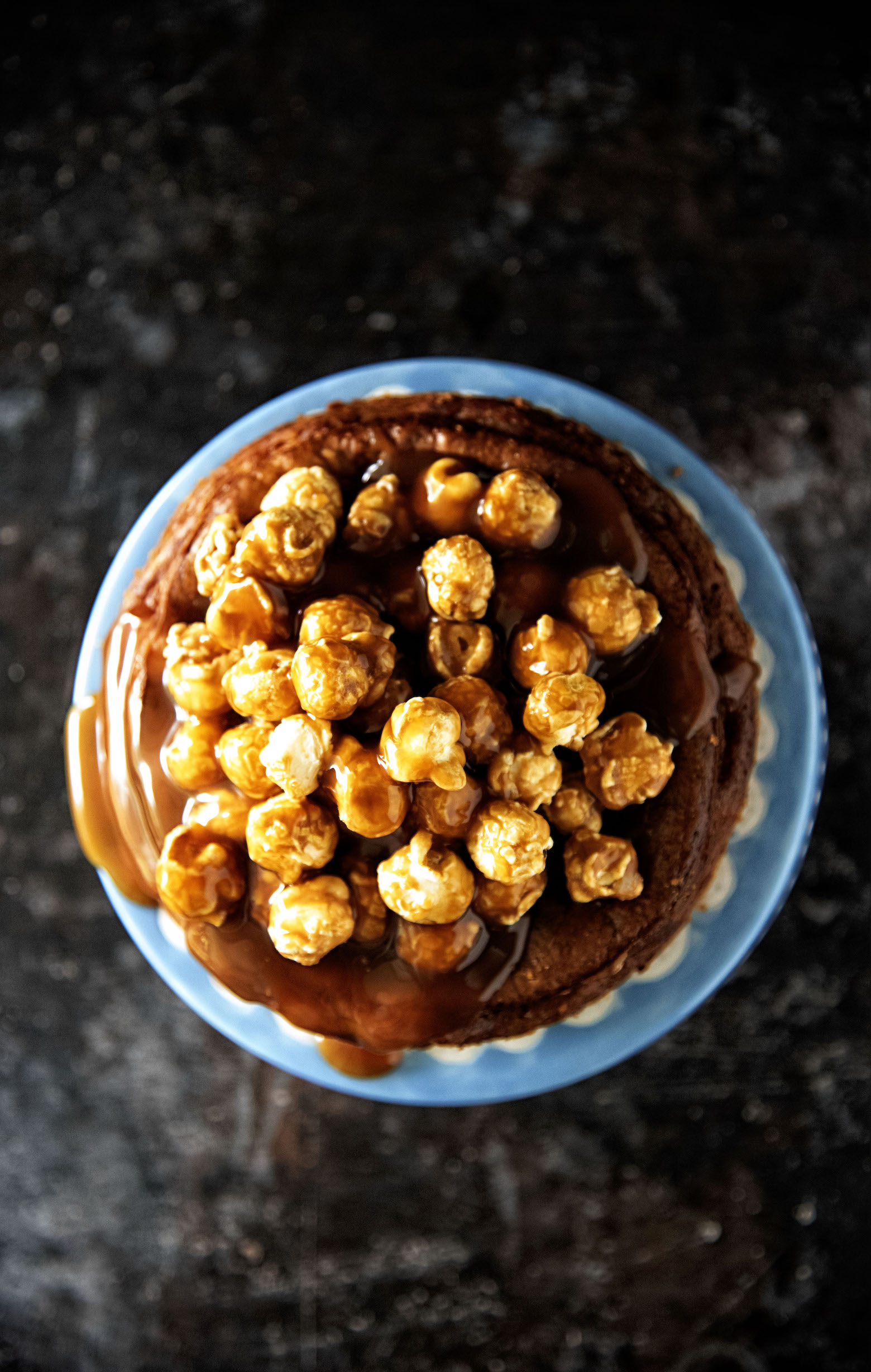 I made a mini cheesecake for myself and my husband because it was just the two of us but the recipe is for a full size cheesecake.
You can make mini cheesecakes by dividing the batter into three 4-1/2 inch springform pans if you prefer.
Reduce the baking time by 15 minutes if you make mini ones.
It's a simple caramel cheesecake but it's made special by adding caramel corn to the crust as well as the topping.
Caramel Corn lovers….this is your cheesecake.
It's a great day to buy my cookbook.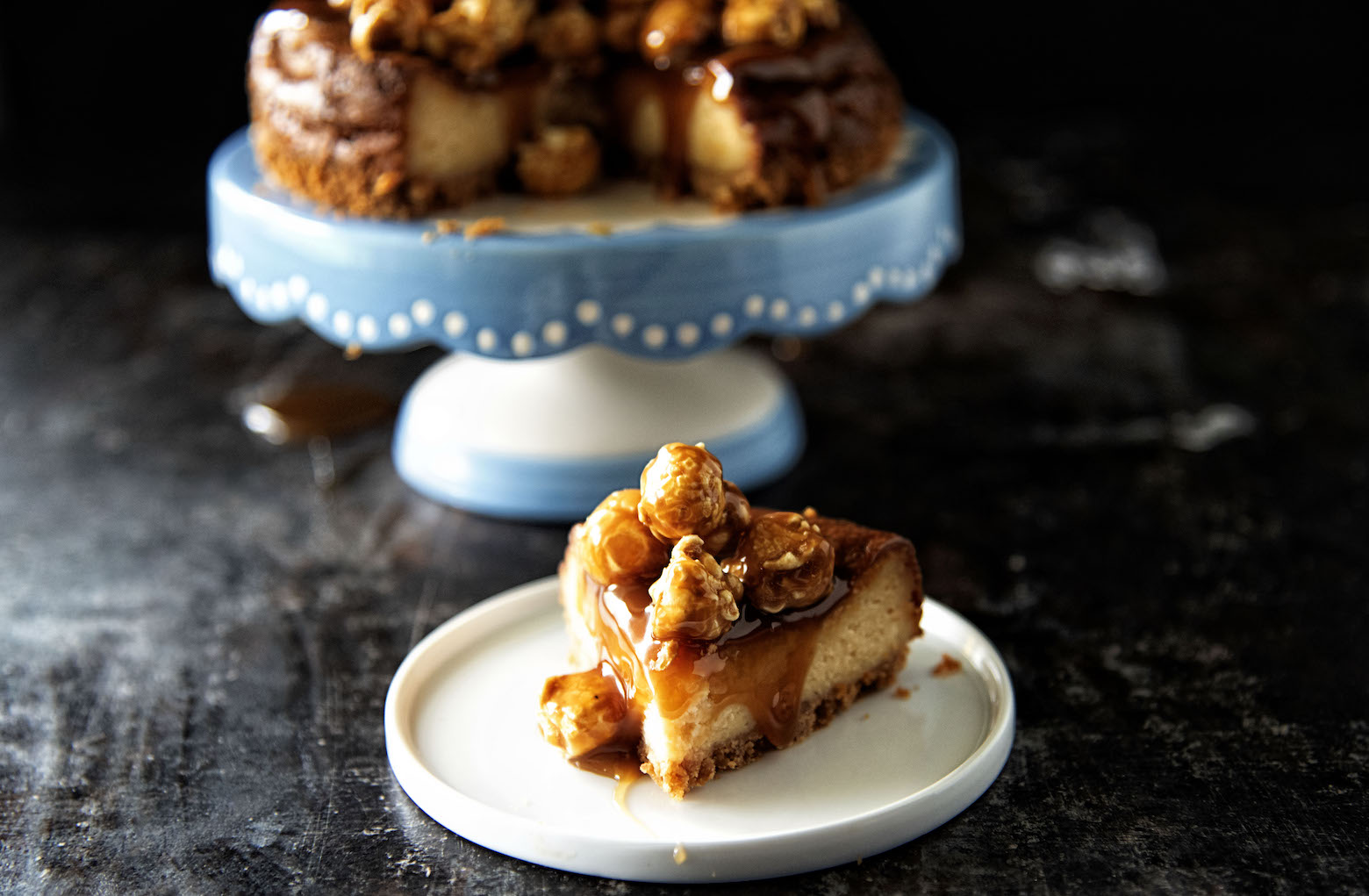 Want More Cheesecake Recipes?
Sugar Cookie Cheesecake Cheeseball
Sprinkle Sugar Cookie Cheesecake Bars
Cinnamon Roll Caramel Apple Cheesecake
Caramel Apple Toffee Cheesecake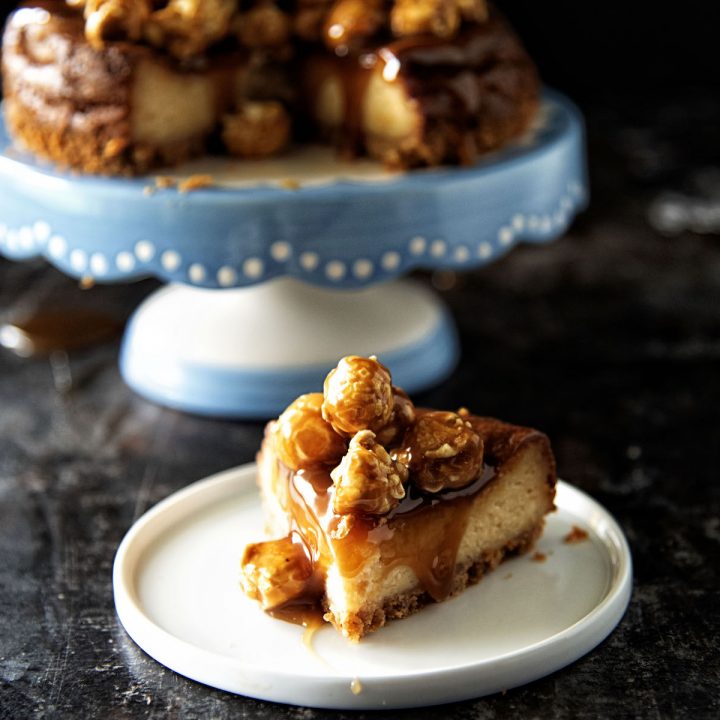 Caramel Corn Cheesecake
Ingredients
For the Crust:
3/4 cups graham cracker crumbs
1/2 cup crushed caramel corn
2 TBSP granulated sugar (I used Dixie Crystals)
¼ cup unsalted butter, melted
For the Cheesecake:
36 oz cream cheese, at room temperature
1 2/3 cups granulated sugar (I used Dixie Crystals)
1/3 cup caramel sauce
2 TBSP flour
4 eggs
2 egg yolks
1 tsp. vanilla extract
2 cups caramel corn
caramel sauce as garnish
Instructions
Combine the graham cracker crumbs, crushed caramel corn, 2 TBSP sugar and melted butter.

Press this into the bottom of a 10 inch spring form pan.

Bake crust for 10 minutes at 350F and set aside.

Mix the cheese, sugar, and caramel sauce with paddle attachment on medium speed, about 3 minutes.

Add in the flour on low speed.

Add eggs one at a time, scraping down the sides and bottom after each egg.

Add the egg yolks and vanilla.

Pour the batter into the pre-prepared pan.

Wrap aluminum foil on the outside of the ban and bake in a water batch at 350F for approximately 1 ½ hours.

A knife inserted should come out clean when the cake is done.

Chill the cake overnight and then remove from the pan.

Top with extra caramel sauce and caramel corn.

Serves 14-16 people or 4 if you are in my family. 🙂