This Phish Food Pie is in honor of the ice cream flavor with a salted caramel brownie base with marshmallow fluff and chocolate fishes.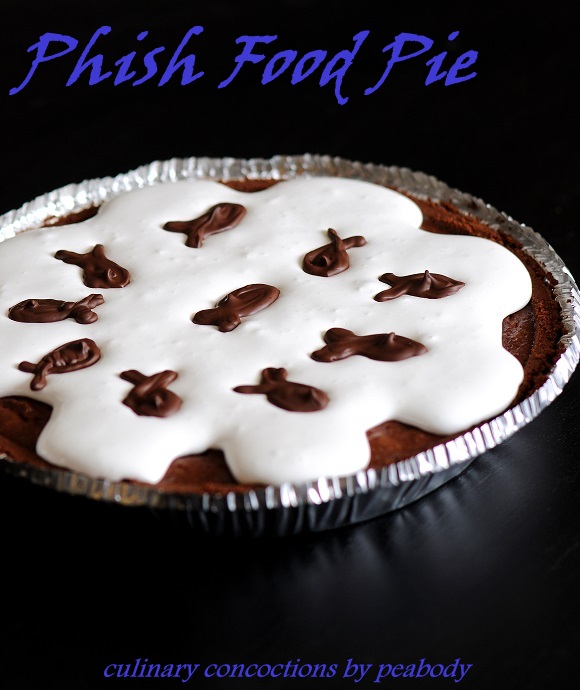 So back in early April Kristan, Shelly, and Bridget declared it candy bar week and created treats in honor of their favorite candy bars.
I thought that sounded so fun.
I mean we all know I have a candy addiction/unnatural obsession.
This time around however Shelly and Kristan went with a Ben and Jerry's Theme Week, which is equally as fun so much so that I had to get in on the action!
Be sure to see what Shelly, Kristan, Julie, and Heather did with their flavors this coming week!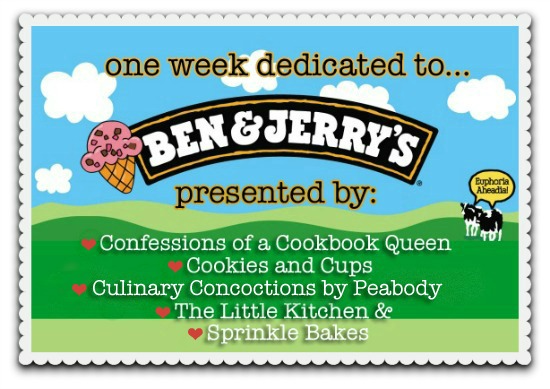 As for me, my favorite flavor of Ben and Jerry's is Chubby Hubby.
But I've already made several things with that flavor profile, see here, here, and here.
So I decided to go with Phish Food.
If you don't know the flavor it's chocolate ice cream with marshmallow swirls, caramel swirls and fudge fish.
Things I learned while making this:
1. I never realized that the ice cream was named after the band Phish.
Mostly because I didn't listen to their music and because I usually bought the ice cream during a break up time and wasn't really interested in reading the back of the ice cream pint.
I listened to one of their songs.
Yeah, not a fan.
But pro the ice cream.
2. Marshmallow Fluff spreads way more than I thought.
I originally had made brownies and was going to pipe a marshmallow fish on top.
Which I did…and they spread and spread and my fish were now blobs.
So back to the drawing board and enter this Phish Food Pie.
3. I should not be a surgeon or a tattoo artist.
While piping the chocolate fish I had a very unsteady hand and some seriously shaky fish lines.
If they had been tattoos they would have looked like I had done them in prison (which currently I have never been to… just thought I would clear that up…but I saw Shawshank Redemption so it's like I was there).
Though I think if it were a prison tattoo it would probably be a gang name or a tattoo of their woman's name (always a good idea to get your girlfriend/boyfriends name tattooed on you).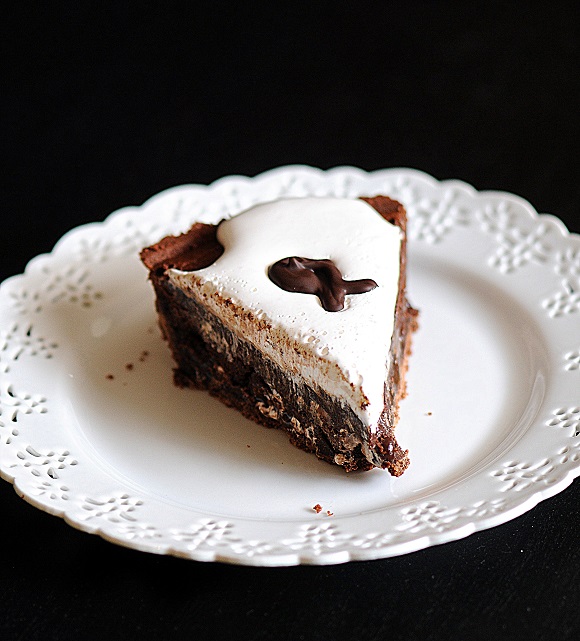 4. I cannot work with chocolate without it getting on the side of my hand.
Which then leads to me getting it on my shirt and somewhere on my face.
Which I don't notice until I am in public and someone near me is praying that it is chocolate and not the "gifts" of a newborn baby left on me.
Note I did not have a baby since my last post but random strangers seeing brown smear on me don't know that.
5. I loved having a challenge this week.
It's exactly what I needed to kind of get over my bloggeritis.
Well at least for a week. 🙂
Make sure to see what everyone else did!
And as always, it's a great day to buy my cookbook.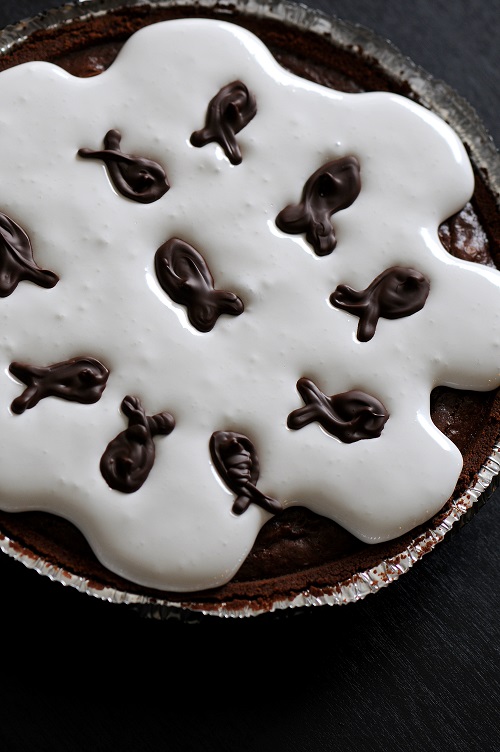 Want More Pie Recipes?
Cinnamon Toast Crunch Apple Slice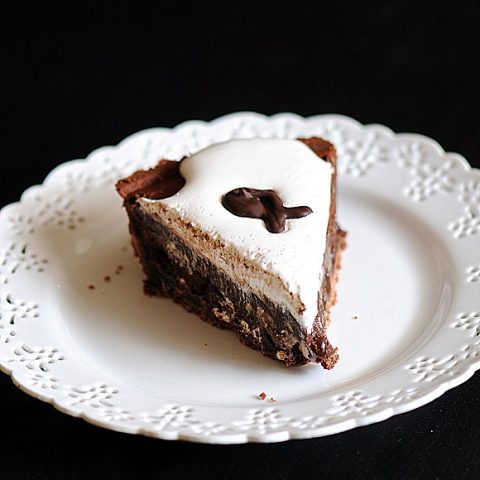 Phish Food Pie
Ingredients
1 (14 oz.) can of sweetened condensed milk
¼ cup unsalted butter, cut into 8 pieces to make for quicker melting
½ cup unsweetened baking cocoa
3 eggs
1/3 cup all-purpose flour
1 tsp. vanilla extract
1 ½ cup semisweet chocolate chips, divided
½ cup salted caramel sauce (I used Trader Joes)
7 oz. marshmallow fluff
1 chocolate cookie pie crust
Instructions
Get a medium saucepan, over low heat, place condensed milk, butter, and cocoa powder in the pan. Mix everything together and stir occasionally so the mixture does not stick to the pan and scorch.
Remove from heat when all ingredients are melted and mixed together fully.
In a large bowl, lightly beat the eggs.
Temper eggs by adding a small amount of the chocolate mixture, a couple spoonfuls at a time. Do this three times.
Next, stir in the remaining chocolate into eggs.
Add flour and vanilla, extract.
Fold in 1 cup semisweet chocolate chips.
Pour half brownie batter into pie shell.
Drizzle the caramel sauce.
Pour the remaining brownie batter on top. Some caramel will come to the top, that's okay.
Bake at 350 degrees F for 40 minutes.
Remove from oven and let cool completely on a wire rack.
While the pie is cooling, in a microwave safe bowl melt the remaining ½ cup semisweet chocolate chips, 30 seconds at a time.
Put into a piping bag and pip chocolate "fishes" onto wax paper. Let set up. If in a hurry put in fridge for about 10 minutes.
When pie is cool top with marshmallow fluff and chocolate fish.
Put in fridge until ready to serve as the fluff will spread out at room temperature.