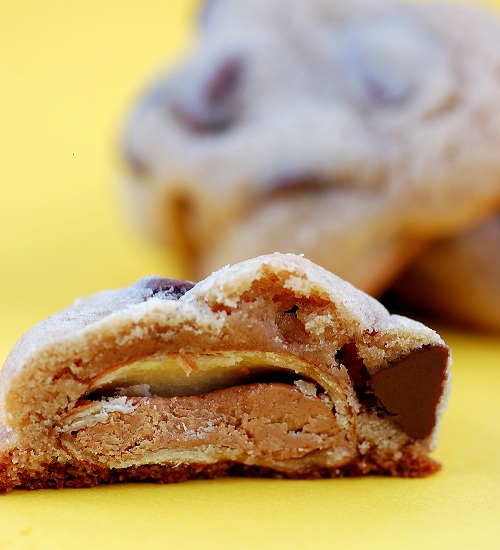 We all know that I get special request from time to time, none better than this one of course. But yesterday I did get one that in my almost 6 years of running this blog I had not come across.
"Peabody,
Love your blog, love it. When you say you make the best stoner food you are right and I know. I was wondering if you could do me a favor and I would make a good donation to your site.
I will send you some pot butter and you make one of your awesome treats with it. I am tired of the same old brownies.
If you can't I get it but never hurts to ask.
-B"
Well, alrighty then. Yes, I do make some good stoner food. And lord knows I could use the donation, but I'm not quite willing to go down that road.
But how about a compromise? How about a cookie recipe that you can use to make in the privacy of your own home with whatever butter you choose. 🙂
Trader Joe's is evil and I always get sucked into buying things my waistline doesn't need. Peanut Butter Filled Pretzels are one of those things. They weren't on my shopping list and somehow they made it in the cart. I figured I would justify the purchase by making something with them. Since the blogging world is all about wrapping food around other food as of late, I thought I would throw these into the ring.
I once again used malted milk powder…I just adore it in cookies. On an amusing side note, while buying some today, they checkout clerk thought that malted milk was for some sort of home spa treatment. Ummm, if that goes in the tub, I'm drinking it. 😀
Sorry B that I couldn't help you out, hopefully you will still love me anyway, and maybe still donate. 🙂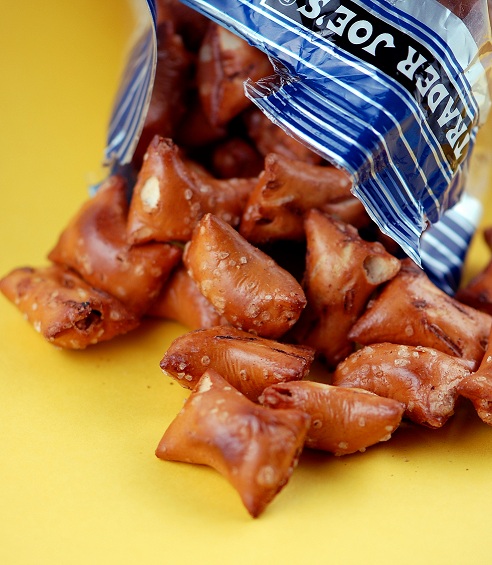 Peanut Butter Filled Pretzel-Malted Chocolate Chip Cookies
1 ¼ cups all-purpose flour
½ tsp. baking soda
¼ cup malted milk powder
Pinch salt
½ cup unsalted butter, at room temperature
1/4 cup granulated sugar
½ cup packed brown sugar
½ tsp. vanilla extract
1 egg
¾ cup milk chocolate chips
24 Peanut Butter Filled Pretzels (with salt on top)
Preheat oven to 375F.
Combine flour, baking soda, malted milk powder and salt in small bowl.
Using a stand mixer cream butter, granulated sugar, brown sugar and vanilla extract in large mixer bowl until light and fluffy, about 3 minutes.
Add egg, beating well after addition.
Gradually beat in flour mixture.
Stir in chocolate chips.
Take about a TBSP of dough and wrap it around the pretzel piece, rolling it into ball form in your hand. Place on a greased cookie sheet. Repeat until gone. Should make about 24.
Bake for 9 to 11 minutes or until golden brown.