This Pineapple Upside Down Bread Pudding is the cake in bread pudding form with pineapple, brown sugar, and cherries all topped with rich brown sugar sauce.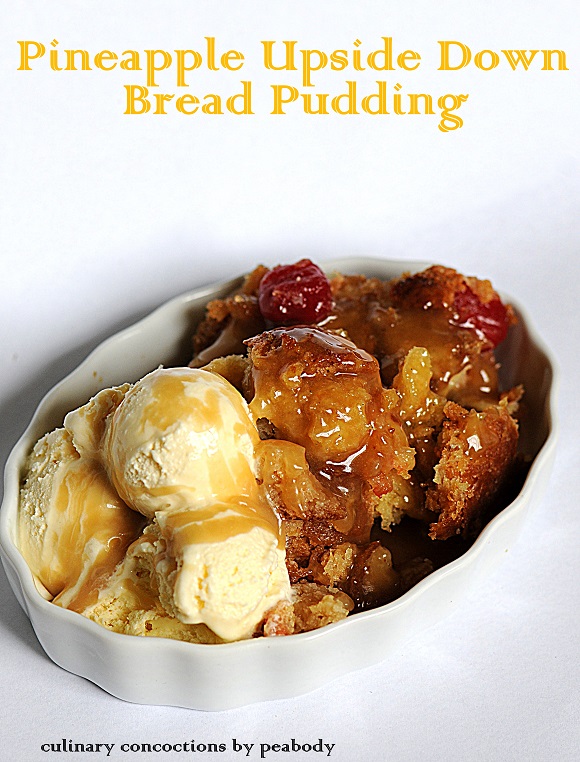 *Last day of April.
I seriously cannot get over how fast the month goes by…unless I am on a treadmill then it seems to last forever.
Maybe they say the key to living a long life is the treadmill because it just feels like you are there forever. 🙂
*I like to leave dead flies in the window sills as a warning to any bugs who might be thinking about coming into the house.
It's like hey let's check out this house it looks nice, oh wait, is that Chuck?
Chuck buddy what happened?
OMG you are dead Chuck.
They killed Chuck we can't go in there.
Morbid I know.
And don't worry I don't think bugs can talk.
Only in animated movies.
Plan to torture and mess with me yes if they are spiders, but talk no.
*I wish I liked camping.
Meaning real camping the cheap kind.
I used to like it as a kid until I realized peeing in the woods isn't all it's cracked up to be and I really do like a shower vs. a film of dirt.
The kind of camping I like has a rustic cabin.
And by rustic I mean this.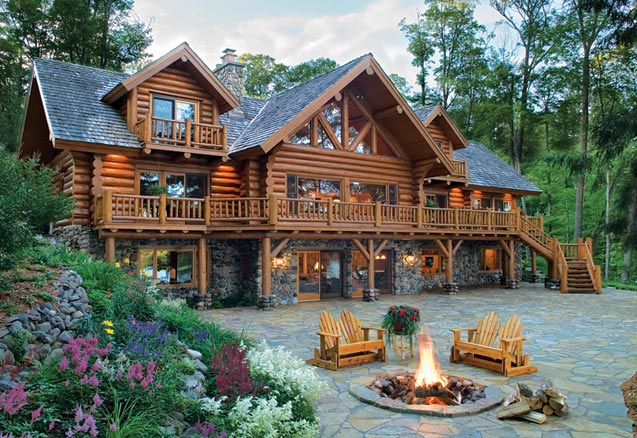 Anyway I wish I liked it since it is a fairly cheap way to vacation.
*I have the best friends.
No I mean that.
People say that.
But really.
I'm getting to have my wedding basically because I have the best friends any human being could possibly have.
The way they all have stepped up to volunteer to do things is overwhelming me with gratitude and joy.
*A little while back Red Star Yeast sent me some yeast to use and the other day I made brioche.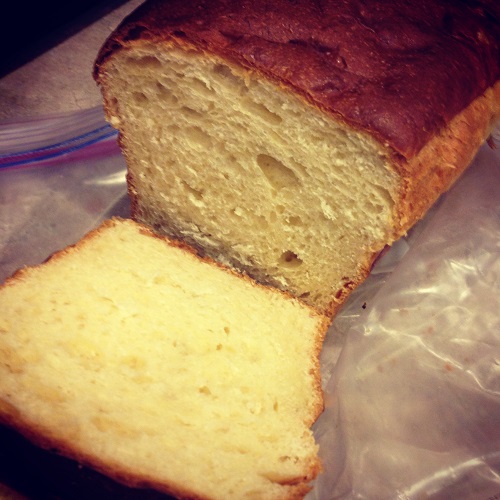 I made it with the full intention of making bread pudding because it is my favorite dessert and I had not had it in a long time.
Combine that with my small obsession (which I haven't shared on here because I eat before I photograph) with all things pineapple upside down cake.
Now I have made individual pineapple upside down bread pudding awhile back.
And that was good.
This is a different version of that.
Not sure which version I like better since it has been over three years since I made the last version.
The last version is self-saucing as were this one has a brown sugar sauce that you pour over it.
It's a great day to order my cookbook.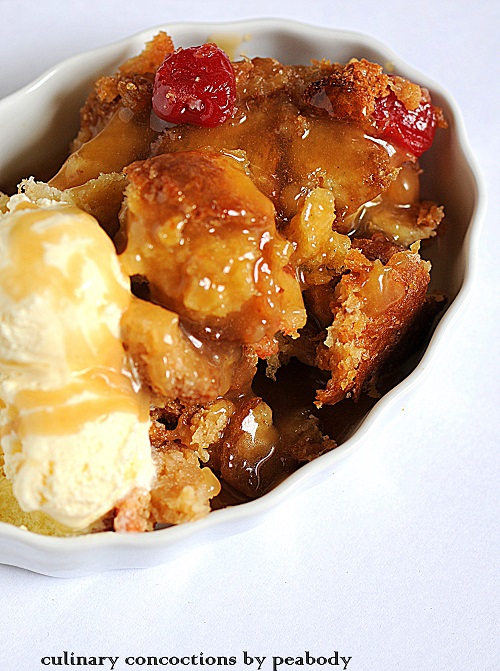 Want more bread pudding recipes like this?
Oatmeal Raisin Cookie Bread Pudding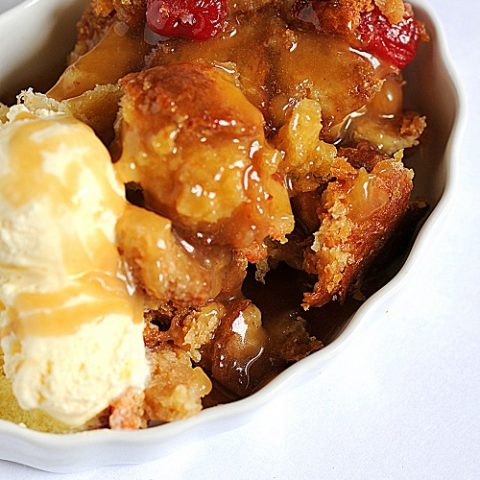 Pineapple Upside Down Bread Pudding
Ingredients
For the Bread Pudding:
1 can (20 oz) crushed pineapple, drained
15-20 maraschino cherries
2 cups heavy whipping cream (at least 40%)
1 cup brown sugar, packed
2 eggs
2 egg yolks
pinch of salt
1 loaf brioche
Brown Sugar Sauce:
1 ½ cups packed brown sugar
½ cup unsalted butter
2/3 cup whipping cream
Instructions
For the Bread Pudding:
Preheat oven to 350F.
Butter 8x8-inch pan.
Place a pineapple evenly at the bottom of the pan.
Place a cherries randomly on the bottom on top of the pineapple.
Tear brioche into pieces.
Mix the eggs, egg yolks, brown sugar and salt together in a bowl.
Then whisk in the heavy cream.
Pour the custard over the bread. Press down the bread pieces until the bread is soaked with the custard.
Bake in the center rack about 30-35 minutes.
Let cool for 2-3 minutes.
For the Brown Sugar Sauce:

Whisk brown sugar and butter in heavy medium saucepan over medium heat until melted and smooth, about 2 minutes.

Add cream and bring to a simmer.

Simmer for about 5 minutes.

Pour over bread pudding.