This Key Lime Pie Bread Pudding is two desserts in one. Soft milk rolls and key lime pie filling topped with graham cracker whipped cream.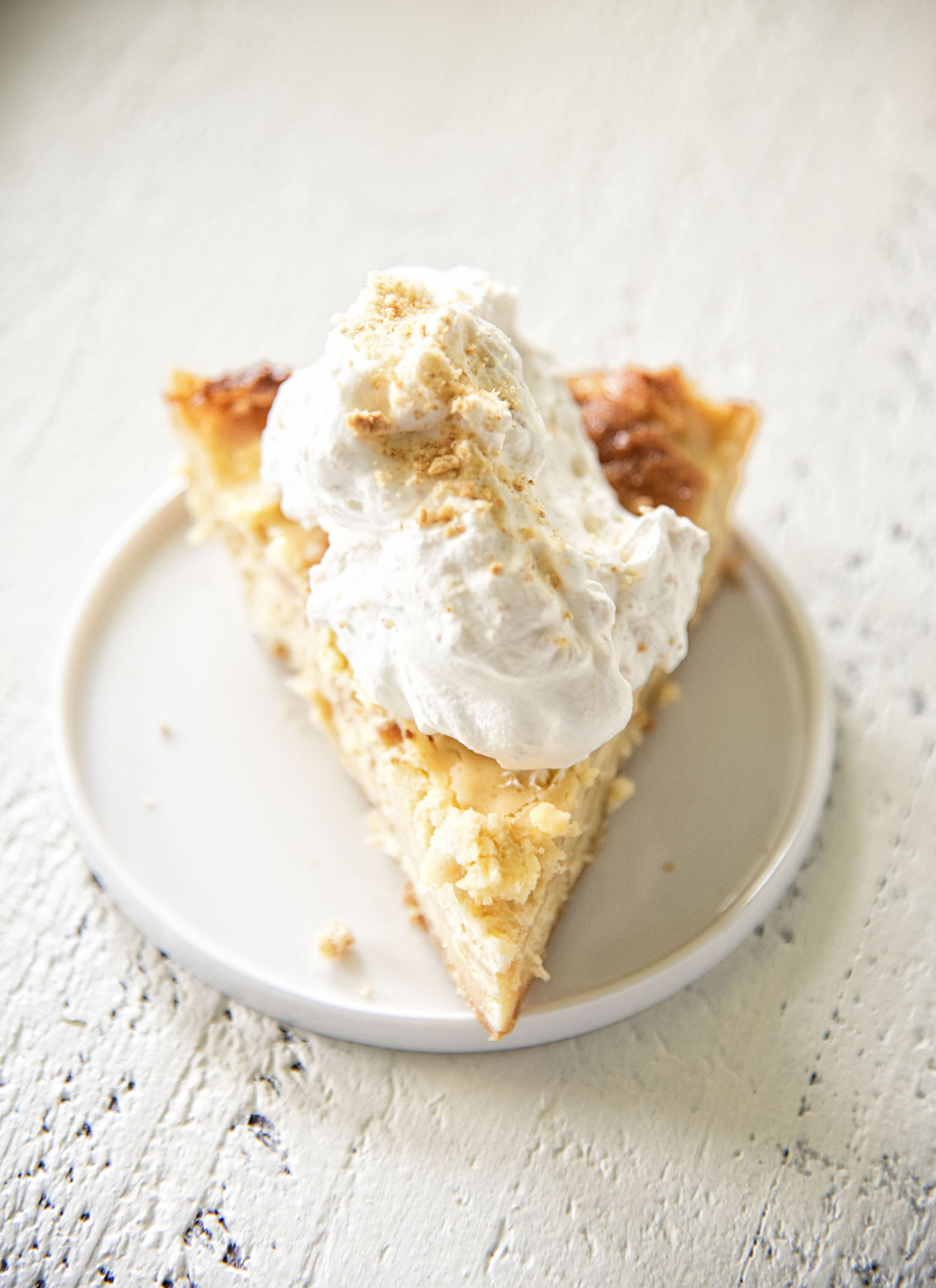 My blog birthday and my real birthday are only a couple of weeks apart.
And so it is often a time of reflection of all that has happened in the last year and for this blog the last 13 years.
Blogging has changed so very much in those 13 years.
It used to be the place where we rambled on about whatever we wanted and people read that and commented.
When I first started I was cutting edge for the fact that my food blog had photos.
Up to that point a lot of them were just recipes with no photos, just like cookbooks used to be.
Now, not only do blog have photos but bloggers are supposed to become professional level photographers.
They take step by step photos of everything from cracking an egg to dumping flour in a bowl.
We need to be videographers.
And video editors.
I haven't gotten into video.
All the trends show it's going that way but reality is not only does it not interest me as a blogger it doesn't interest me as a person.
Whenever I see video on my FB feed I just move on.
I don't need to see a person dumping ingredients into a bowl and awkwardly talking about the recipe.
Now some bloggers were made to be in front of the camera.
Amanda of I Am Baker is a great example.
When she does tutorials on how to frost cakes I find that very helpful and she is very comfortable in front of the camera.
Video on how to braid and shape bread is also helpful. I definitely see where video is better than photos in certain cases.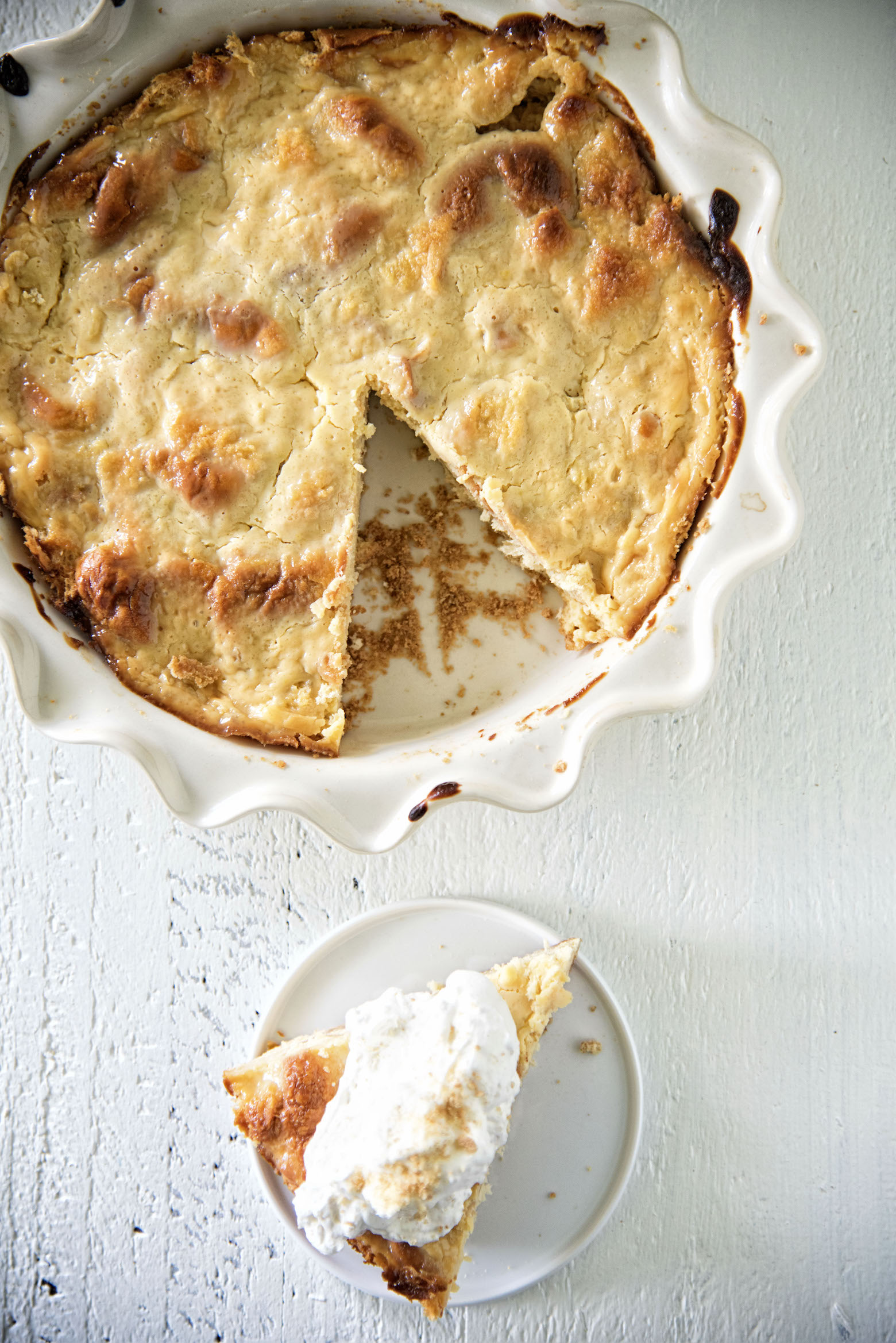 Then there is branding.
The image you want to put forth.
No one ever likes my response.
The image I want to put forth is that here is food that I made…enjoy.
It's self promotion, which is am not big on.
I like to just concentrate what I am good at.
Which is making unique recipes.
Today's recipe is a prime example.
Whenever I go out to eat I always look to see if the restaurant has bread pudding or key lime pie.
Two of my favorites.
So I thought why not Key Lime Pie Bread Pudding?
I Googled to see if it existed.
It did not.
If you are like me and enjoy both bread pudding and key lime pie then you are going to love this recipe.
I thought about adding a raspberry or strawberry sauce and honestly the next time I make it I might.
And yes, there will be a next time.
This was a keeper.
Not sending it to husband's work kind of keeper.
Meaning I wanted it all to myself keeper. 😀
Definitely make sure to add the graham cracker crumbs to the whipped cream…it really does add something special to the dessert.
I may still be doing the same boring things in another 13 years but I will still always be trying to come up with yummy recipes that work.
It's a great day to buy my cookbook Holy Sweet!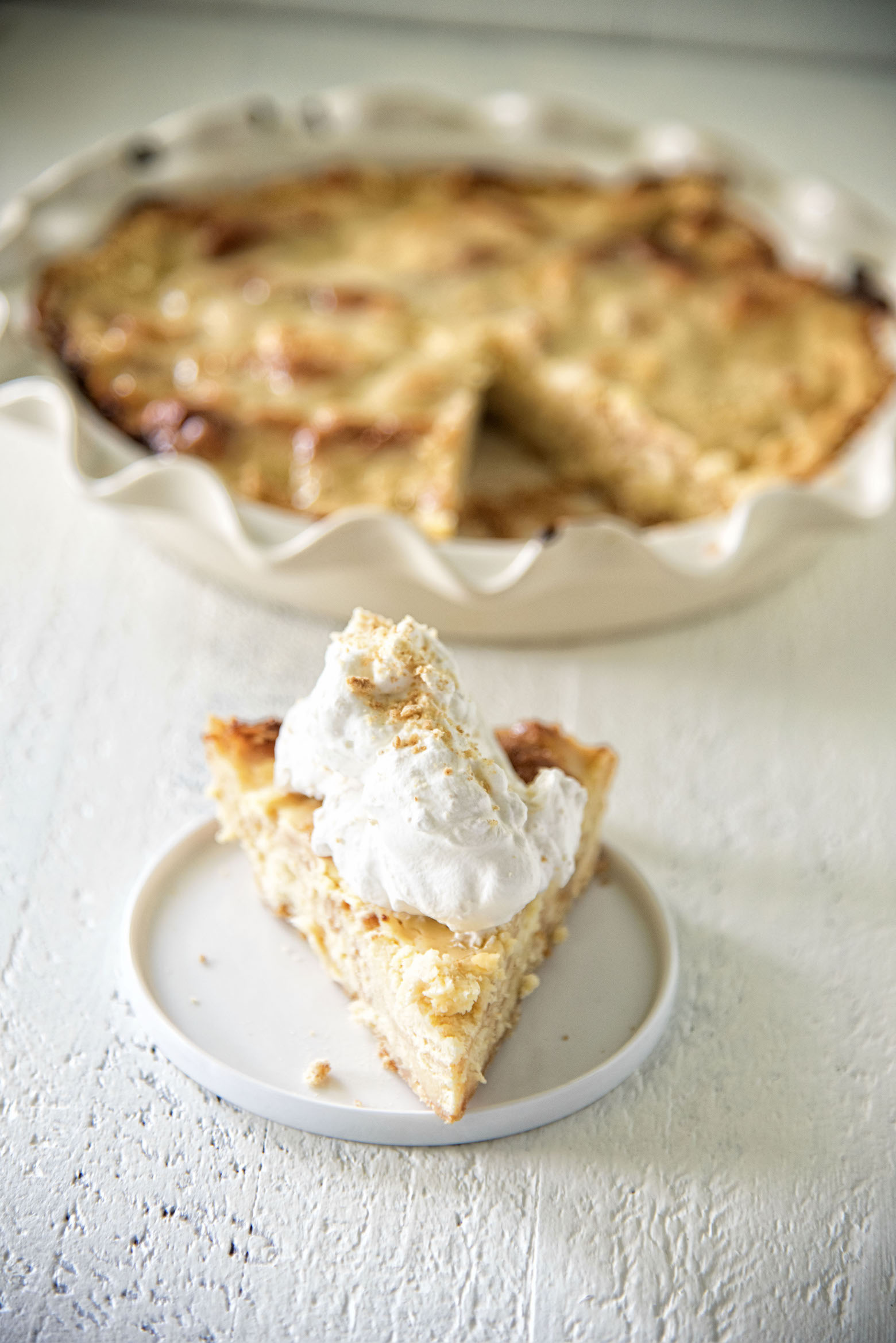 Want More Bread Pudding Recipes?
Bailey's Irish Nut Bread Pudding
Oatmeal Raisin Cookie Bread Pudding
Sticky Toffee Pudding Bread Pudding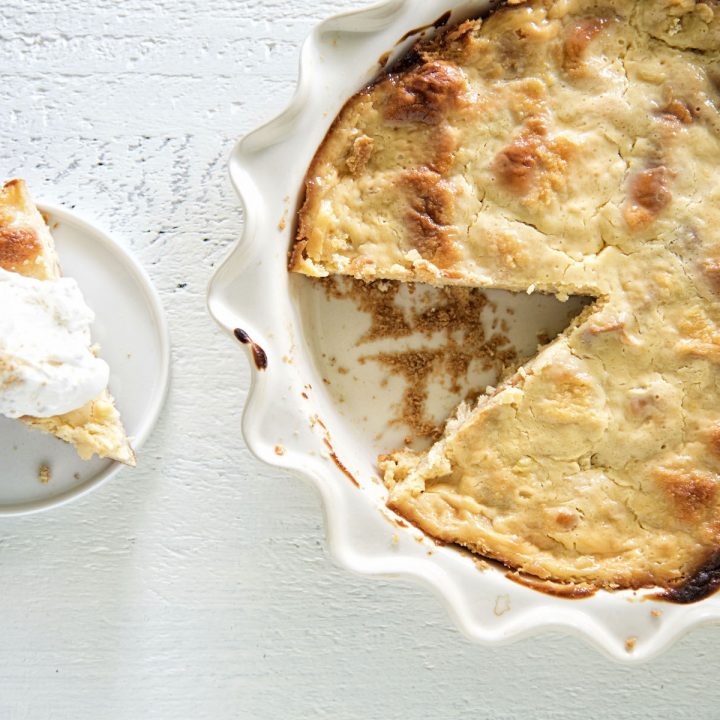 Key Lime Pie Bread Pudding
Ingredients
For the Bread Pudding:
2 TBSP unsalted butter, at room temperature
1/3 cup graham cracker crumbs
10 large Milk Rolls (or soft roll like a Hawaiian roll)
1 1/2 cups half and half
1 (14oz) can sweetened condensed milk
2/3 cup key lime juice
4 egg yolks
pinch of salt
For the whipped cream:
1 cup heavy whipping cream
1/4 cup powdered sugar
1/4 cup graham cracker crumbs
Instructions
For the Bread Pudding:
Spread soft butter on the bottom and sides of a 9-inch pie pan.
Sprinkle graham cracker crumbs over the butter and move the crumbs around until they coat the sides and bottom of pie pan.
Tear 1/2 of the rolls into pieces and place into the pie pan.
Mix the egg yolks, sweetened condensed milk, key lime juice, and salt together in a bowl.
Then whisk in the half and half and whisk until fully incorporated.Pour 1/2 the custard over the bread.
Press down the bread pieces until the bread is soaked with the custard.
Add the remaining roll pieces.
Top with remaining custard.
Press down the bread pieces until bread is soaked with the custard.
Don't feel like you have to use all the custard. How much bread will soak up varies.
Bake the bread pudding for 40-45 minutes at 350F until golden on top.
Let cool to room temperature.Cover and place in fridge for at least 4 hours.
For the whipped cream:
Using a stand mixer with the whisk attachment, beat the whipping cream until soft peaks form.
Add the sugar and beat until stiff peaks form.
Fold in the graham cracker crumbs.
When bread pudding is chilled serve on top of the dessert.