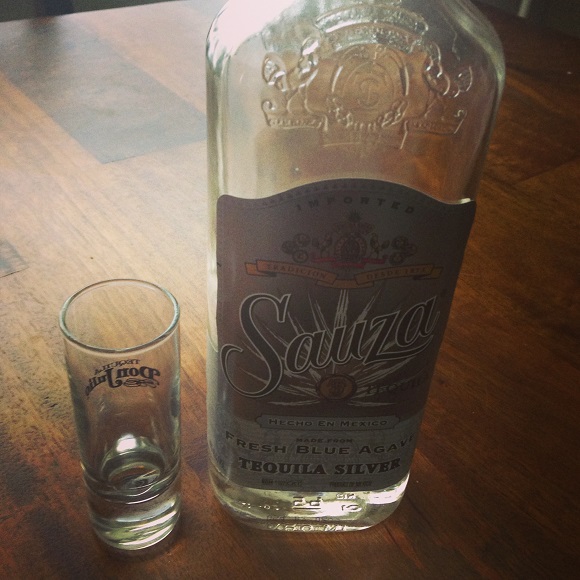 So it's Cinco de Mayo on Sunday.
For the record Cinco de Mayo is not Mexico's Independence Day (that's in September), in fact I would guess most people have no idea why we even celebrate it.
To me we celebrate it so that Mexican food restaurants and the tequila industry get a boost and people find yet another excuse to get trashed.
Speaking of getting trashed, one of the trends I can't stand is Skinny Girl cocktail type items.
It's booze.
Booze does not make you fat because of all the calories.
Booze makes you fat because once you drink just enough you don't care and a half plate of nachos and your boyfriends fries get inhaled and somehow find yourself calling out for Del Taco.
So let me introduce you to the Peabody Skinny Chick Margarita.
You might also know it by its other name…a shot of tequila.
That's right for just 96 calories you can do a shot of tequila. Suck on a lime for a bit if you want a more margarita flavor.
There you go.
My easiest recipe to date.
Peabody's Skinny Chick Margarita
1 bottle of tequila
1 oz. give your phone to a friend so you don't drunken text your ex's
1 oz. hold my hair while I vomit
1 oz. are you going to eat that taco?
1 oz. I love you so much you are the greatest
1 oz. where is the aspirin?
In all seriousness be safe and have fun this Cinco de Mayo.