This White Russian Fudge is made with white chocolate chips, Kahlua, vodka, and cream. Just like the drink but in fudge form.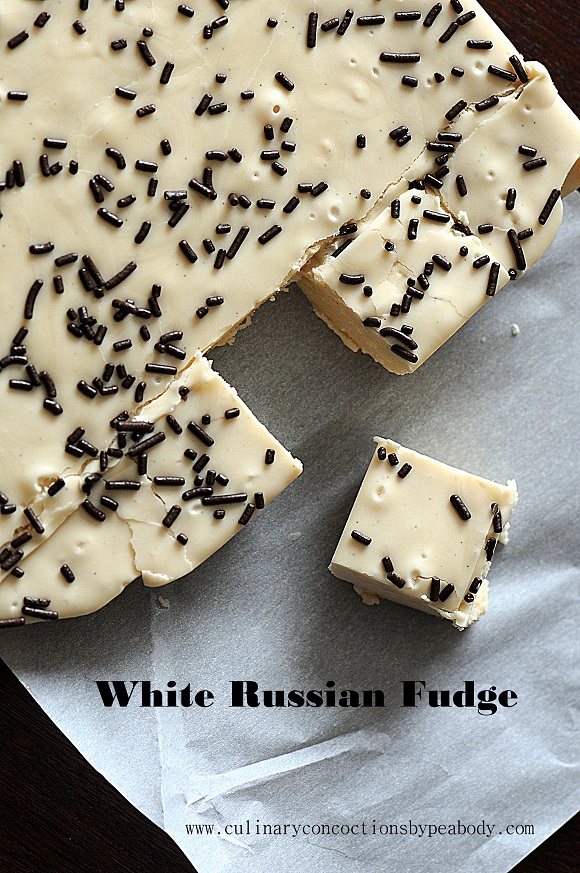 There is an increase in Facebook Pages and Blogs where people create a recipe page and then steal (sometimes on purpose, sometimes not knowing any better) photos.
And also write the recipe out and then give no credit usually pretending the recipe is their own.
They get traffic from it and often make money from it as well.
While some still have blogging as a hobby the majority of us rely on it as a source of income.
In fact between my Tablespoon job and writing this blog it is my full time job.
One blog post to write takes about 30 minutes – up to who knows how long to write.
Deciding what recipe to make, say like White Russian Fudge.
Creating that recipe.
Making that recipe.
Photographing that recipe.
Photo editing that recipe.
And then doing all the social media that comes with letting people know hey I have a new recipe up.
I really do spend a good 30-40 hours a week working on my blog.
And I know clearly I should have a better blog for the amount of effort I put in. 😀
But I never started blogging to make money.
Back almost 8 years ago when I started this blog I had no intentions of having ads or needing to make money from the blog.
Truthfully it's not even about the money.
It's about the fact that it was my recipe and my photo (the photo stealing makes me really sad)!
You would be pretty sad/upset/coming after people to stab them with sporks if you worked hard on a project at work and someone came along the day before you turned it in and put their name on it and turned it in as theirs.
I know I would.
This is my job.
It's a job I LOVE.
But it is a job nonetheless.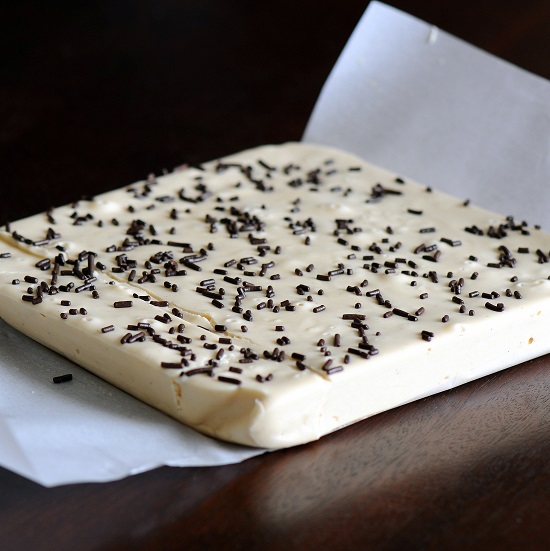 How can you help?
Number one:
If you follow a FB page that post other bloggers photos with no credit or gives the whole recipe PLEASE unlike that page.
If they don't have followers they won't keep doing it.
Number two:
If you pin things on Pinterest try and click through and make sure that the picture comes from the original source.
I know this can be a pain but it helps whoever made that recipe AND helps ensure that people who re-pin your pin get the recipe.
Nothing makes me more sad than seeing a yummy recipe and I click through and it's a broken link. 🙁
Number Three:
If you see a website that does take bloggers stuff TELL that blogger (and leave a comment on that person's blog saying you know they stole it).
A lot of you do this and I am SOOO thankful!
Some say they feel silly contacting me PLEASE don't feel silly (my email is under the contact section at the top of the blog).
It really is helpful and I appreciate the mere fact that you care enough to reach out and tell me.
I appreciate any time anyone comments or emails me (even the crazy ones…because it helps me feel more sane 😛 ).
Okay enough about that.
Let's talk fudge.
So my Drunken Grasshopper Fudge was far more popular than I ever thought possible.
Tons of shares on Facebook (thank you!). And tons of Pins (thank you!) and several emails already telling me that it was by far their new favorite fudge (double thank you!).
So I started to think what other drinks I would like to see in fudge form.
Right away I thought White Russian Fudge.
I already made a frosting out of it and that was good so why not fudge.
And I have to say I think I like this more than the grasshopper fudge!
I was a little leery on adding the vodka but I only did a little vodka and heavy on the Kahlua.
Whole yum times three Batman!
I think making Drunken Fudge is my new hobby. 🙂
Thanks again for reading my blog.
Taking time to comment.
And taking time to talk food and life with me.
P.S. It's a great day to buy my cookbook Holy Sweet!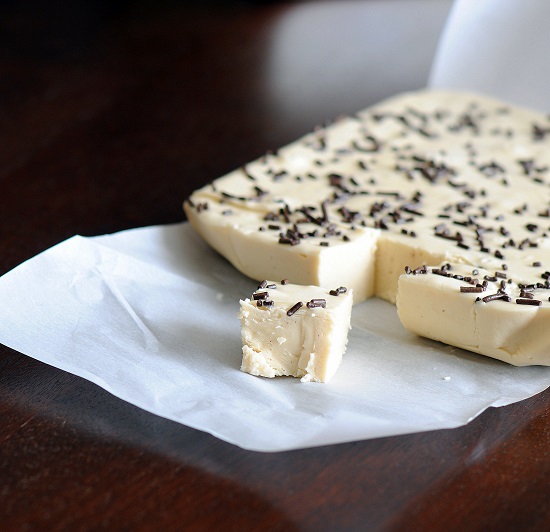 Want More Fudge Recipes?
Lemon Blueberry Mascarpone Fudge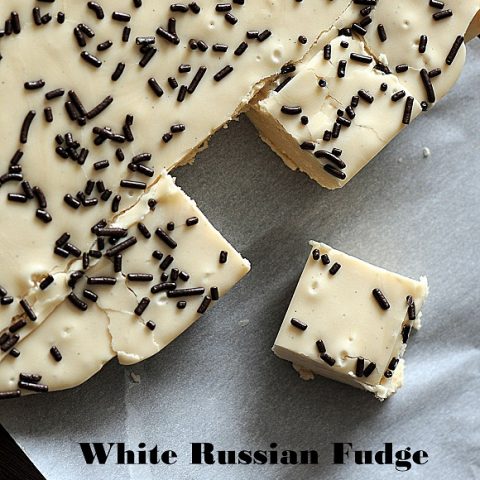 White Russian Fudge
Ingredients
2 cups granulated sugar
4 oz. unsalted butter
1/3 cup heavy cream
2 TBSP Vanilla or Whipped Cream flavored Vodka
¼ cup PLUS 2 TBSP Kahlua (I used the French Vanilla flavored Kahlua)
2 cups white chocolate chips
1 tsp. vanilla bean paste (or extract…but the beans look cool in this)
7 ounce jar marshmallow crème
Chocolate sprinkles for décor
Instructions
Line an 8×8 inch pan with parchment with an overhang so you can lift the fudge out later and coat with baking spray.
Combine sugar, butter, heavy cream and both liquors into a large heavy bottomed sauce pan and bring to a boil over medium heat.
Once boiling, attach a candy thermometer and reduce the heat to a hair above medium low and cook for 7-10 minutes until your thermometer reads 234°F (soft ball stage) , stirring constantly.
Once you reach 234F remove from heat and add the white chocolate chips, stirring vigorously with a wooden spoon until the chocolate has melted and the mixture is smooth.
Add the vanilla bean paste and marshmallow creme and mix until well blended.
Pour into prepared pan. Throw so sprinkles on top to be festive if you like.
Let cool to room temperature. Then lift out of the pan and onto a cutting board. Cut into whatever amount you want. I think I got about 32 pieces.