This Boozy Peppermint Slow Cooker Hot Chocolate is perfect for parties as the slow cooker keeps the hot chocolate warm throughout the party.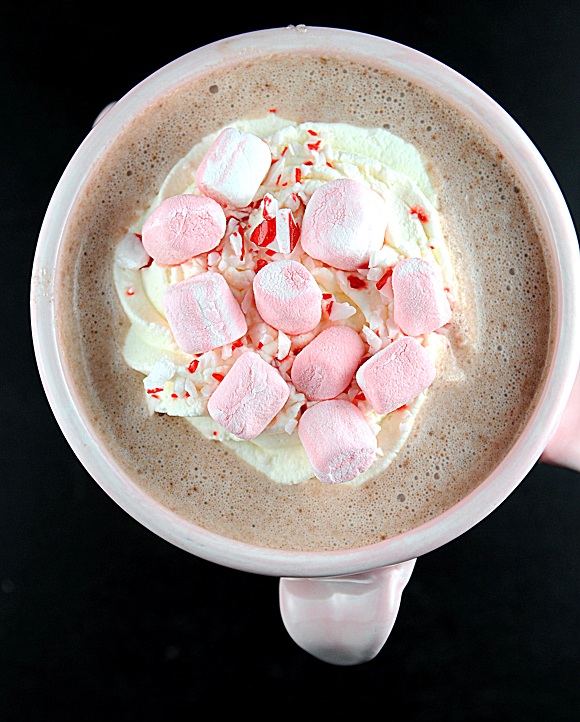 So we are down to the wire.
For me Christmas is tomorrow night.
So tonight is our Christmas Eve.
One thing I have started to go to is hot chocolate in a crock pot.
No hot chocolate is not hard to make but it's nice to have it being kept warm in the crock pot all day.
And just being available when the cocoa mood strikes…and this time of year it strikes often.
Just set out a few types of hot chocolate and keep some frozen whipped cream circles in the freezer and you are good to go.
I found a Bailey's cocoa recipe and decided to make it with Peppermint Schnapps since I am a peppermint cocoa kind of gal.
Of course the booze is added later and so the cocoa is for everyone.
And you can add just about any booze you want…and depending on what relatives show you might be drinking a lot and I mean A LOT of cocoa. 😛
We are trying to get things done.
My Christmas dessert is setting up.
I made brownies and Peppermint Hot Chocolate Ice Cream to go with.
Bolognese sauce is bubbling away on the stove top to go on top of stuffed shells.
UPS is messing with me and I have two gifts coming tomorrow night.
Which sucks as they have until 7pm to deliver them…talk about cutting it close.
Soccer girl and I worked on a gingerbread house…we think it turned out well.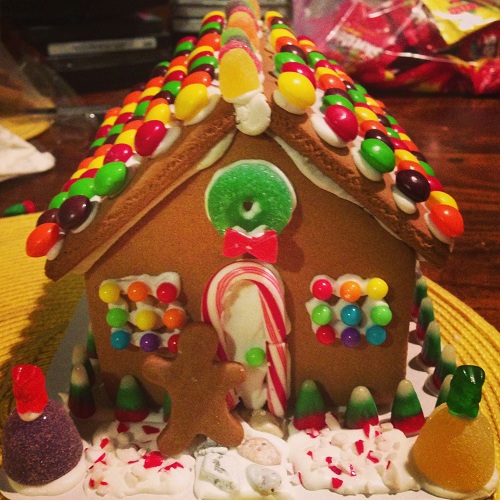 And Flash was off at a friend's house and they decorated gingerbread men…anyone want to guess who his gingerbread cookie is?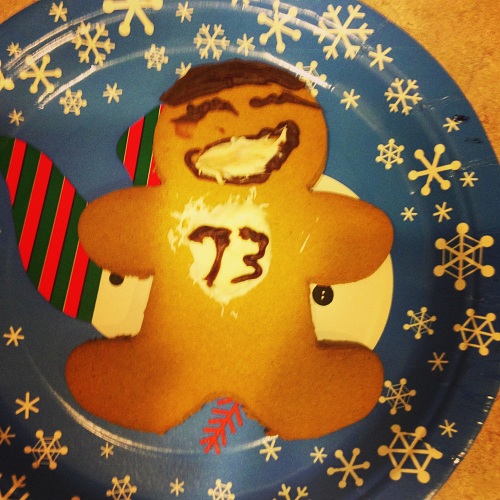 Anyway I hadn't really planned on posting this recipe but then my food blogging friend Tania of Love Big, Bake Often was asking on FB if anyone had ever done crock pot hot chocolate and I told her I just had.
She asked for the recipe and so I decided why the heck not.
It makes a lot of cocoa but we have 4 right now and gain a spare kiddo tomorrow night.
So we needed a bunch of cocoa. 🙂
Hope everyone is getting things done.
Try not to rush and enjoy each other.
And if you don't enjoy the people you are with HIGHLY consider just not doing things with those people next year. 🙂
And as always it's a great day to order my cookbook.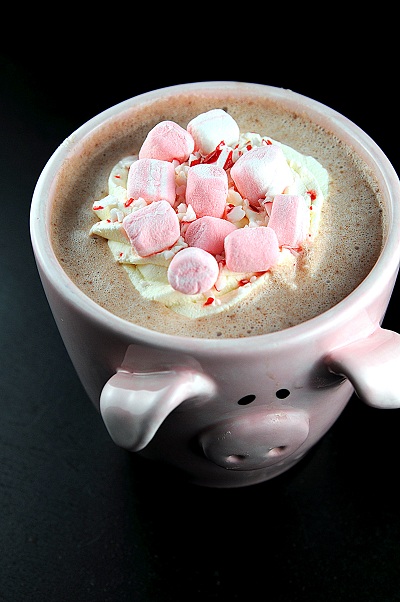 Want More Boozy Drinks?
Spiked Candy Cane White Hot Chocolate
Snickerdoodle Apple Cider Mimosas
Spiked Gingerbread Hot Chocolate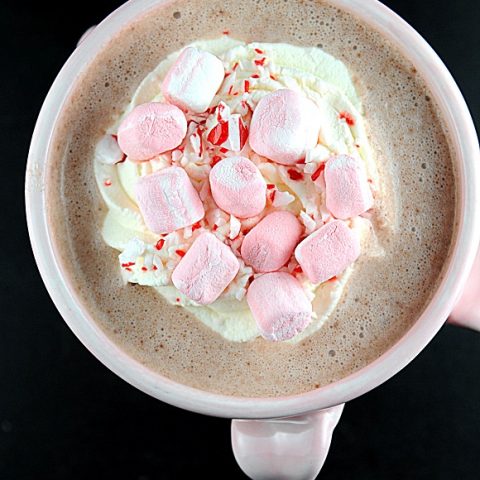 Boozy Peppermint Slow Cooker Hot Chocolate
Ingredients
¼ cup unsweetened cocoa powder
1 ½ cups granulated sugar
½ cup semi-sweet chocolate chips
Pinch of salt
¾ cup hot water
½ gallon whole milk
½ gallon heavy whipping cream
1 tsp. vanilla extract
1 cup candy cane pieces
16 ounces Peppermint Schnapps
Instructions
Combine the cocoa, sugar, chocolate chips, and salt in a large saucepan.
Add the hot water and cook over medium heat until it comes to a boil.
Stir the whole time and when chocolate chips are melted move mixture to the crock pot.
Add the milk, cream, and candy cane pieces.
Cover and heat on low for 1 hour, stirring occasionally. When cocoa is hot, whisk in the vanilla.
For kiddos leave out the Schnapps unless you want them to sleep really well 😛 and for adults add an ounce of booze to each cup.