This Spiced rum Milk Punch is a twist on the classic Southern Milk punch using spiced rum instead of bourbon. Don't forget the nutmeg.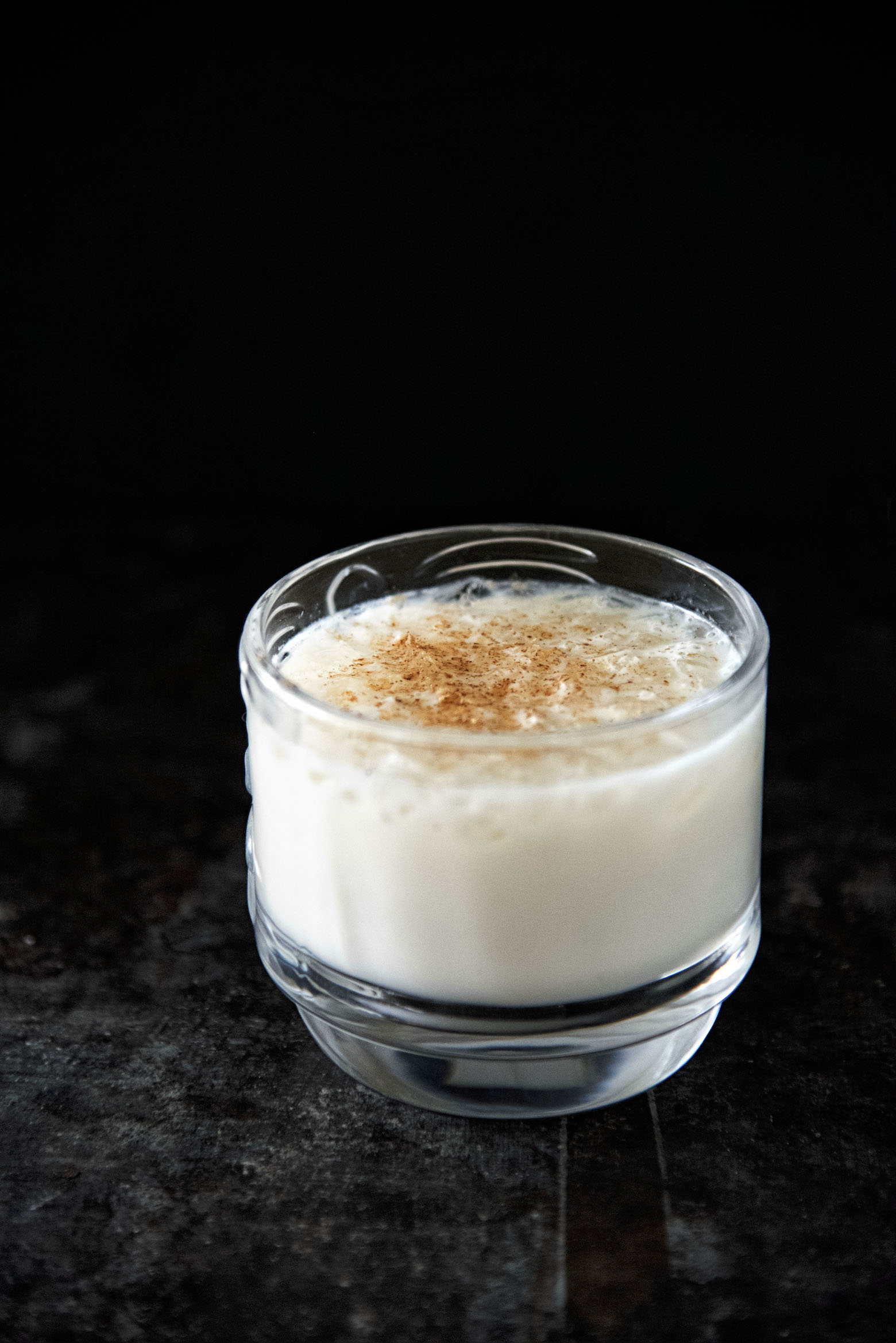 I will admit that the name milk punch doesn't sound all that inviting.
It's kissing cousins to eggnog but I like to drink it WAY more than eggnog (though I do love eggnog in desserts).
Even though we think of it as a Southern classic (especially in New Orleans) it actually comes from the United Kingdom.
Traditionally you are going to see milk punch being made with bourbon.
However, I'm low on bourbon thanks to holiday baking and so I decided to make a Spiced Rum Milk Punch.
And because of that I now prefer my milk punch with spiced rum! 🙂
So clearly things worked out as they should.
What's funny about milk punch is if you were to tell someone you were having a White Russian which uses cream they don't bat an eye.
But if you want to put milk in your drink they make a face.
And it's not a good face.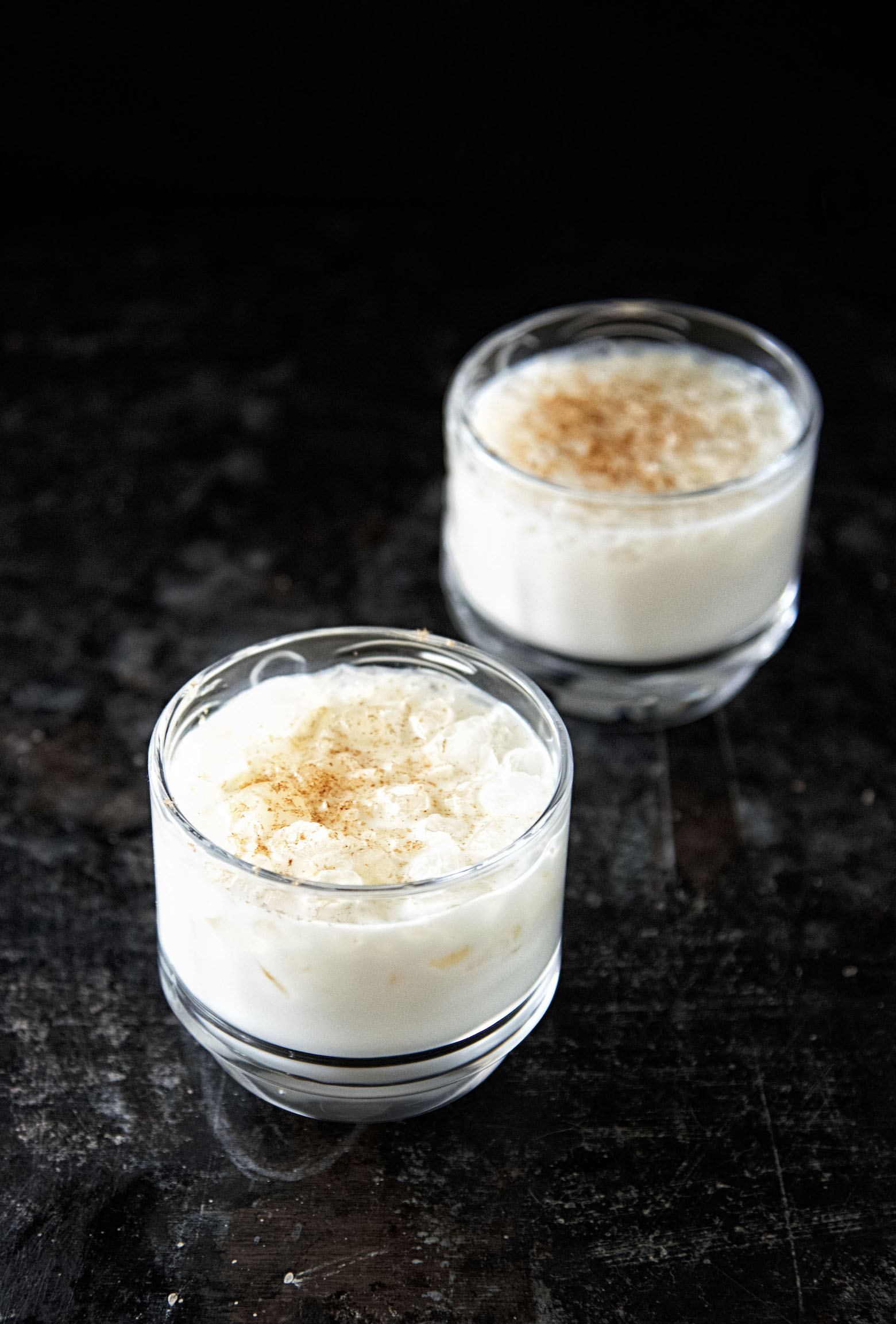 When I served these people made that face at first.
The why on Earth would you think I want a cocktail with milk in it face.
However, the face they made before I served it and after I served it were VERY different. 😀
The face after I serve it is the I hope there is more of this face. 😀
If you are allergic to dairy or are vegan/vegetarian feel free to use a nut milk or oat milk.
Either of those should work fine.
The whole reason I chose this drink is because it's white.
I'm trying wish snow to our area. Or drink so many of these I think I see snow.
I know the rest of the country is getting it but we haven't even had even a dusting of snow this winter and I'm pretty bummed about it.
In a few weeks it's Groundhog's Day and I really, really hope he sees his shadow.
And then gives me some snow. 🙂
As always it's a great day to order my cookbook.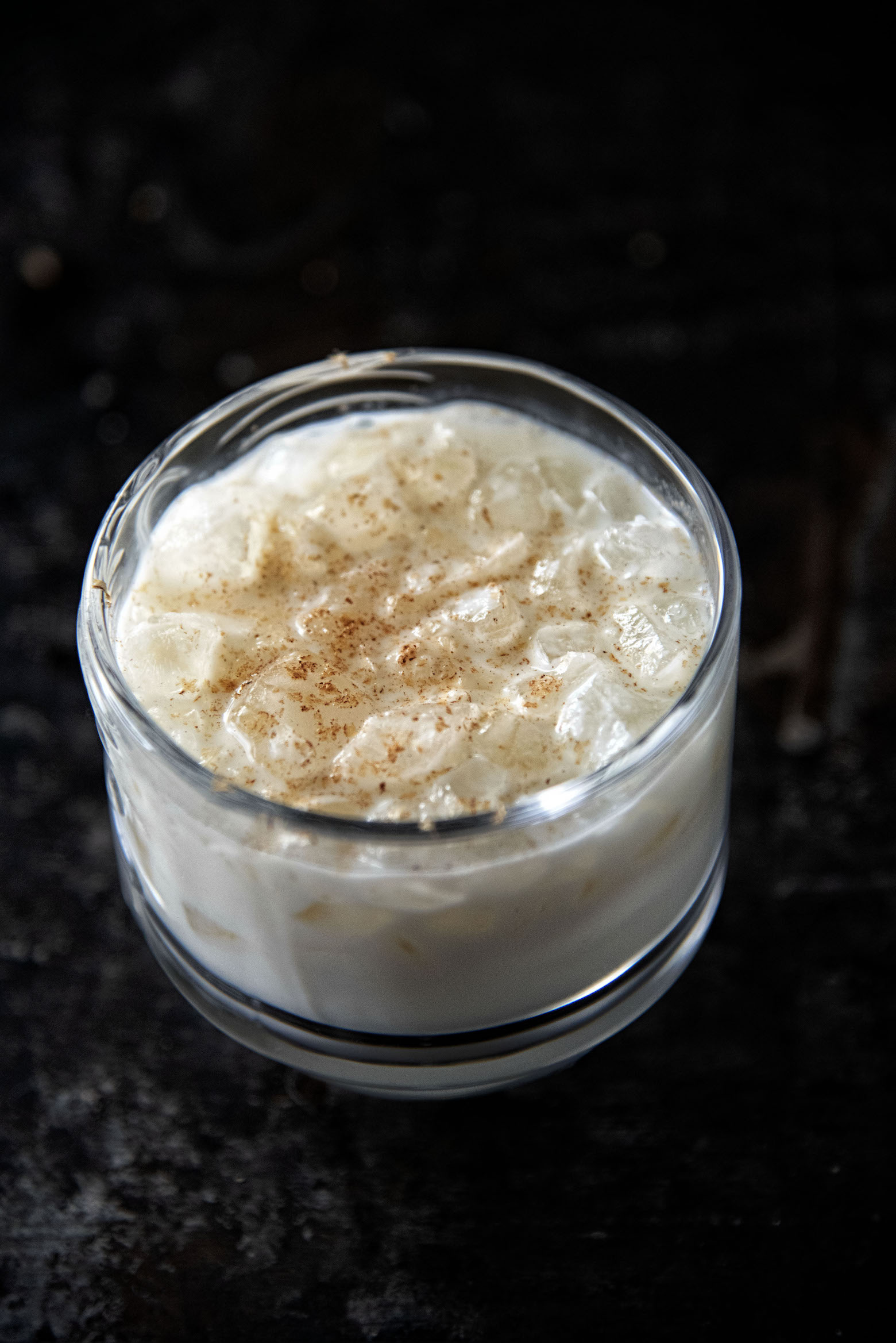 Want More Drink Ideas?
Pumpkin Spice Latte Milk Punch
Hot Spiked Cinnamon Apple Cider
Snickerdoodle Apple Cider Mimosas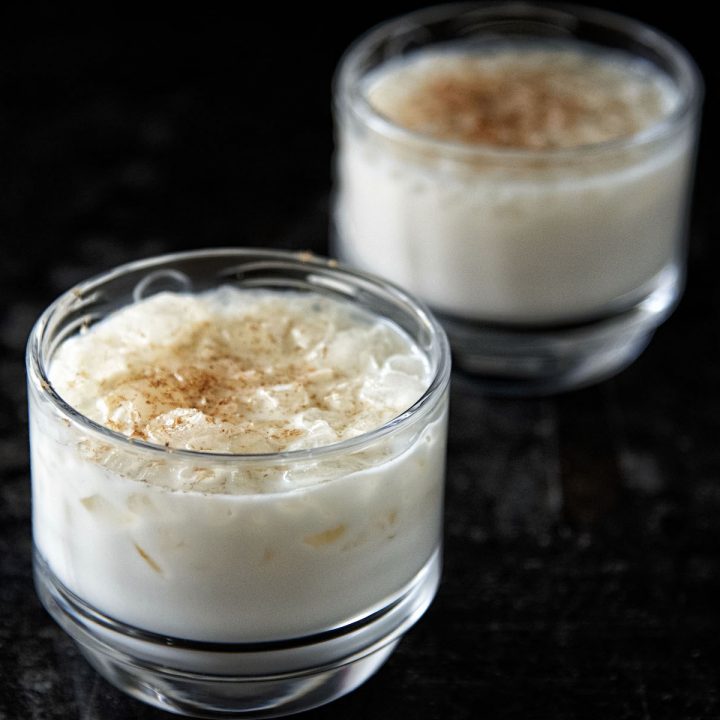 Spiced Rum Milk Punch
Ingredients
2 oz. Spiced Rum (I used the Costco brand)
1 cup whole milk
1-2 tsp. powdered sugar (depending on your sweet tooth)
crushed ice
Instructions
In a cocktail shaker, combine the spiced rum, milk, and sugar with ice cubes and shake until frothy, about one minute.

Strain into a double-old fashioned glass with crushed ice.

Sprinkle with nutmeg and serve.