This Snickerdoodle Apple Cider Mimosa is a fall version of the classic mimosa using fresh apple cider, cream soda, and sparkling white wine.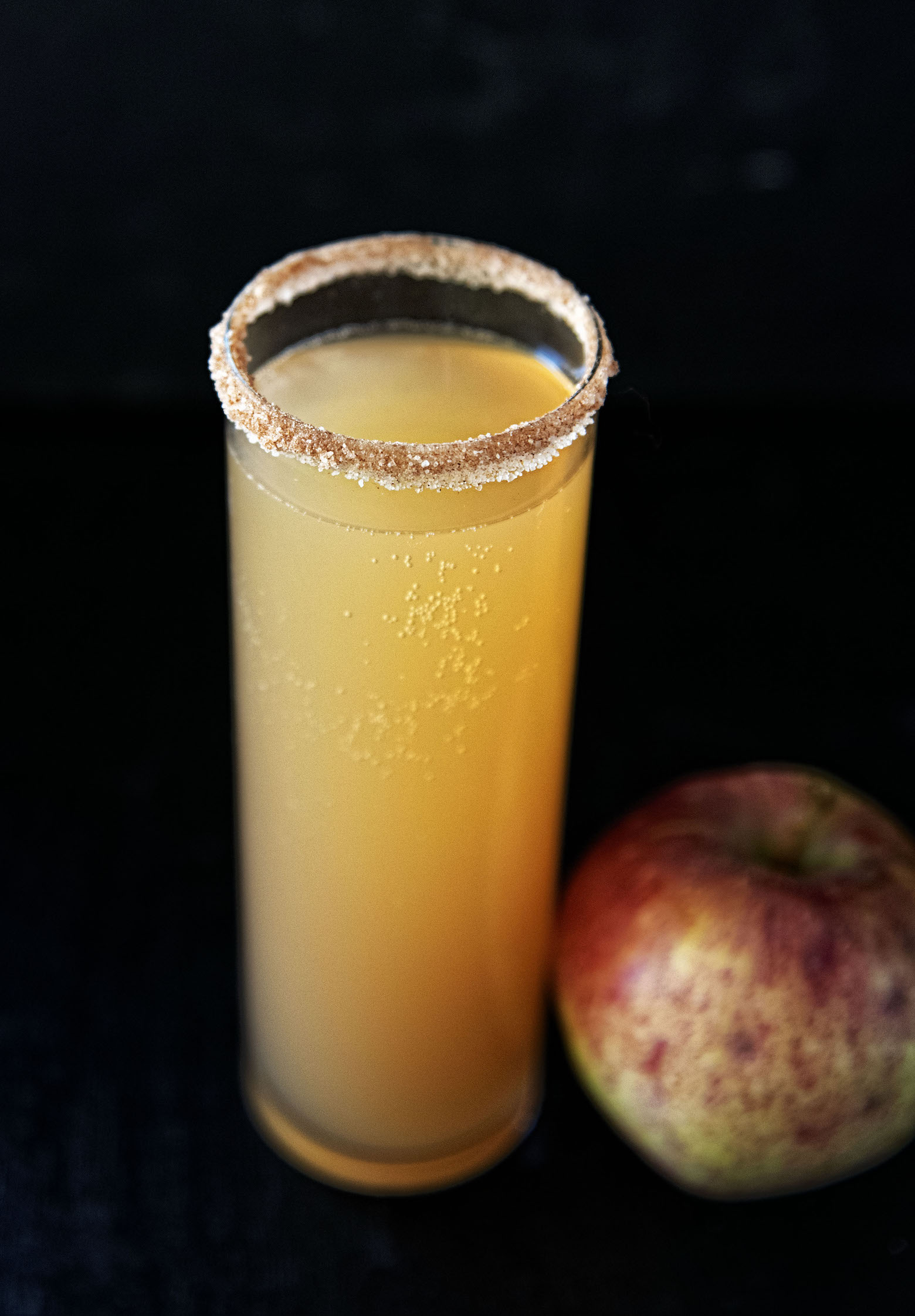 It's Tipsy Tuesday as we tip toe into September.
Since I bought a large bottom of apple cider the other day for my cake and bread pudding I needed to use it up.
I went searching through my fall recipes I have printed off.
This one was in Better Homes and Gardens of all places.
I guess I really don't think of them as your go to for drinks but I they do have lots of entertaining content so that makes sense.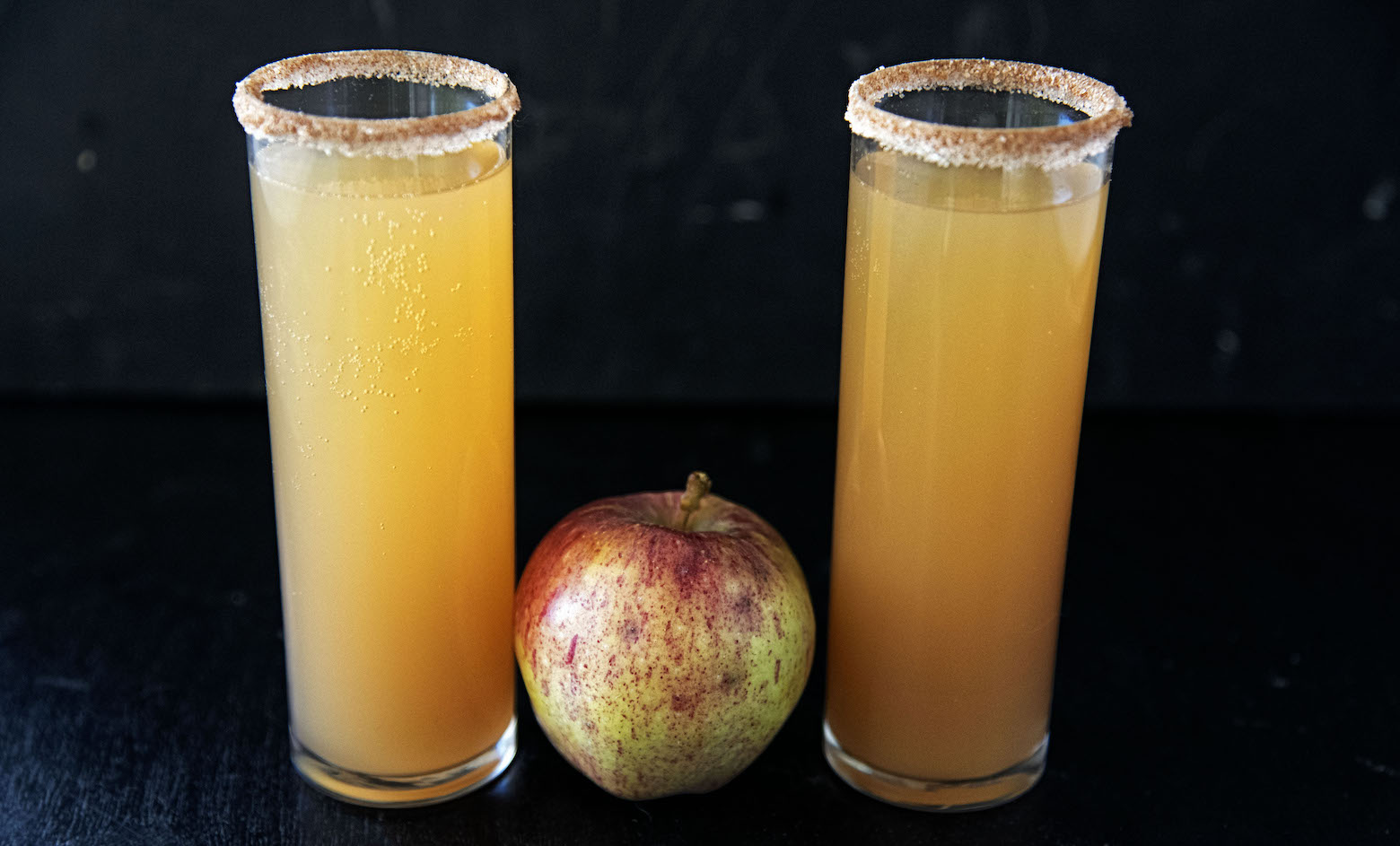 I don't really drink a ton of mimosas.
Mostly because I rarely go to brunch anymore.
That and champagne tends to make me sleepy.
So if I have something to do after brunch I don't want to be drinking.
But brunch and mimosas are the classy way to get buzzed at 10am in the morning. 😀
But this Snickerdoodle Apple Cider Mimosa is worth making an exception for.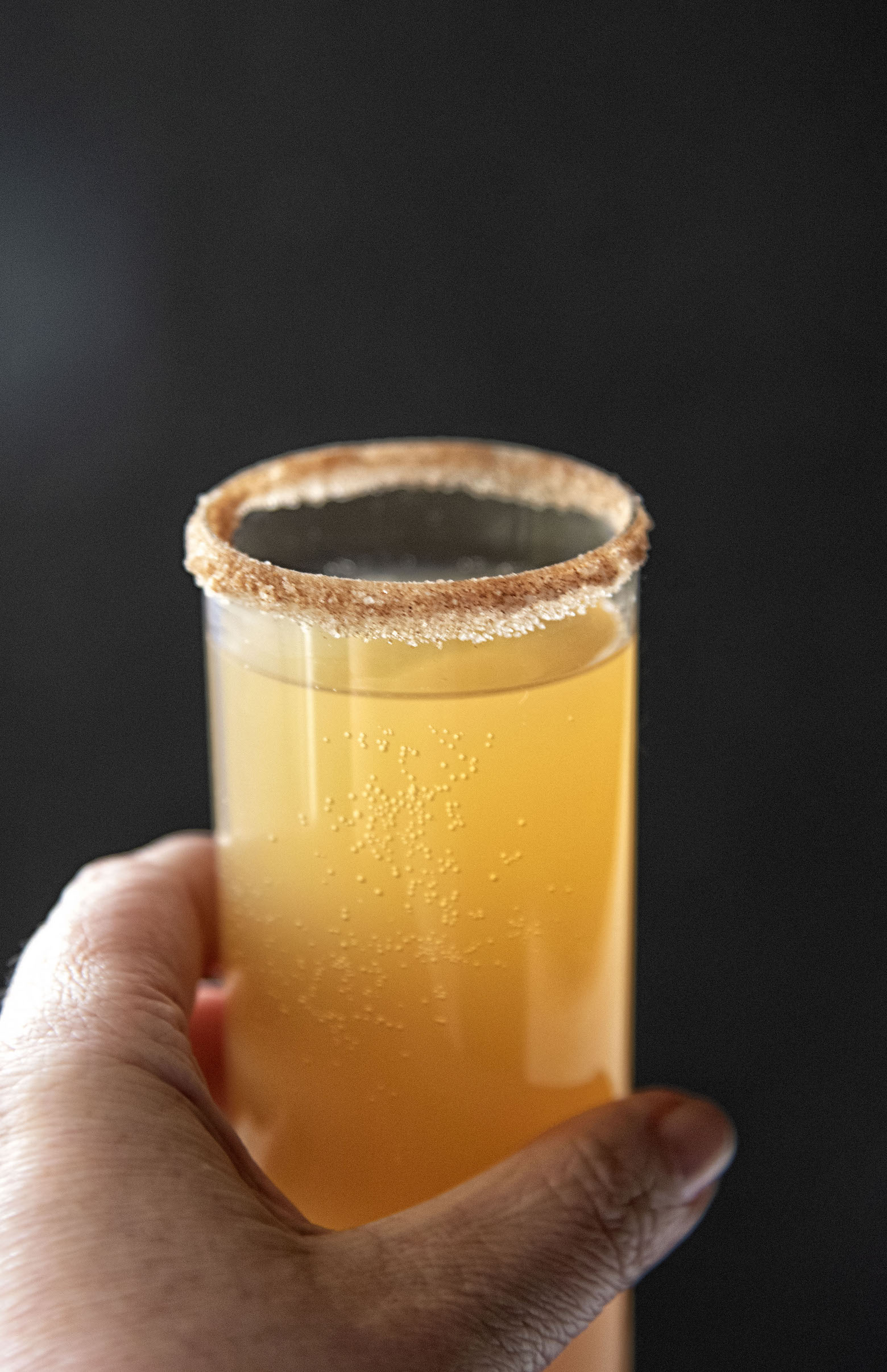 I loved the idea of a mimosa using the apple cider.
The addition of the cream soda is what gives it a sweet vanilla punch that makes it more cookie like.
I'm guessing they are claiming that the cinnamon sugar around the rim is what makes it snickerdoodle.
I thought about adding actually crushed snickerdoodle cookies around the rim but I'll save that for another time like in boozy hot chocolate.
P.S. It's a great day to buy my cookbook Holy Sweet!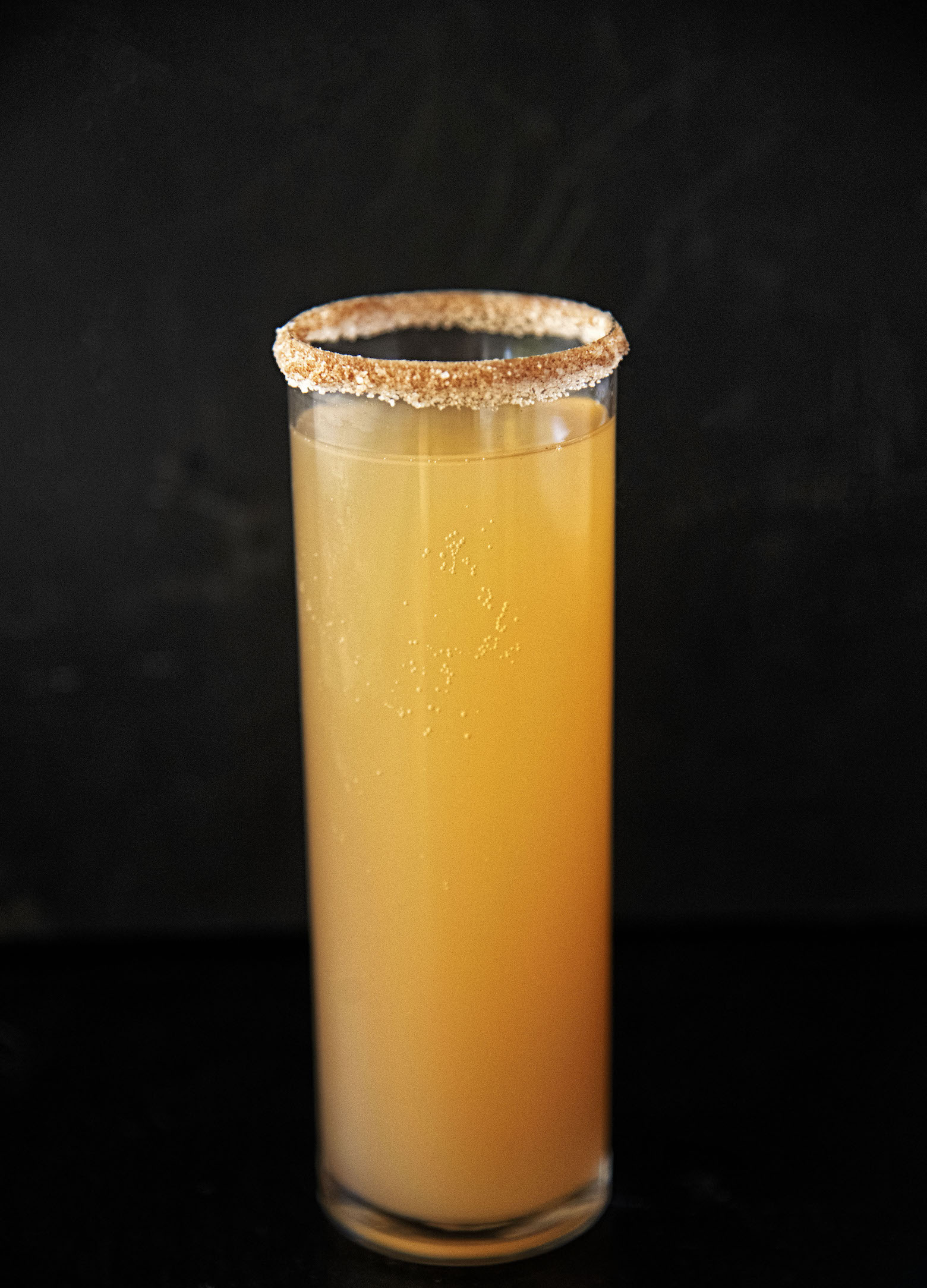 Want more Boozy recipes? Try these:
Fireball Apple Cider Jell-O Shots
Spiked Stroopwafel Hot Chocolate
Salted Caramel Apple Whiskey Jell-O Shot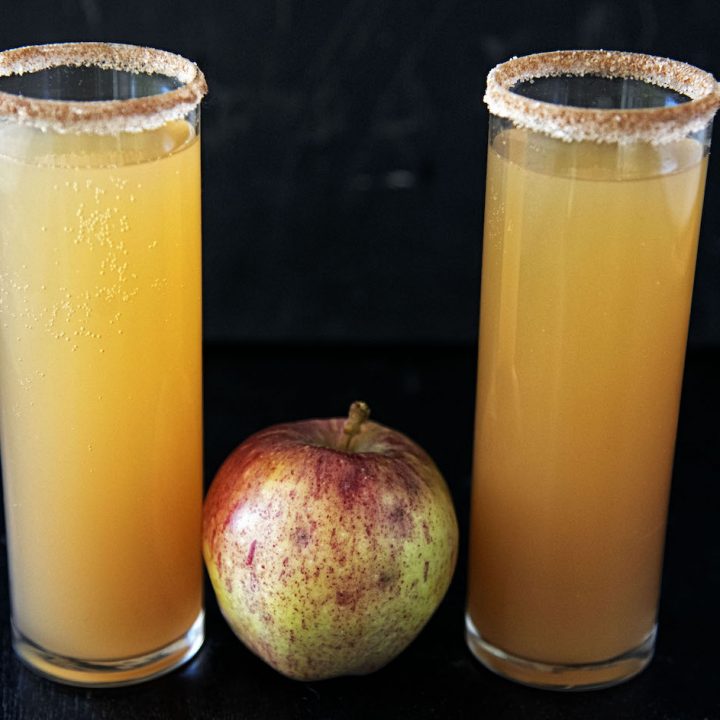 Snickerdoodle Apple Cider Mimosa
Ingredients
3 TBSP cinnamon sugar
2 cups fresh apple cider
1 cup cream soda
4 cups sparkling white wine
Instructions
Pour cinnamon sugar onto a small dish/plate.

Moisten the rims of 8 rocks glasses with cider.

Dip rims of glasses into cinnamon-sugar.

Pour 1/4 cup apple cider into each glass.

Add 2 Tbsp. cream soda to each glass.

Top each with 1/2 cup sparkling wine.
Notes
From Better Homes and Gardens Fall 2018