This Cherry Cheddar Cheese Spread is a savory sweet combo of Satori Old World Cheddar, cream cheese, and Amarena Cherries.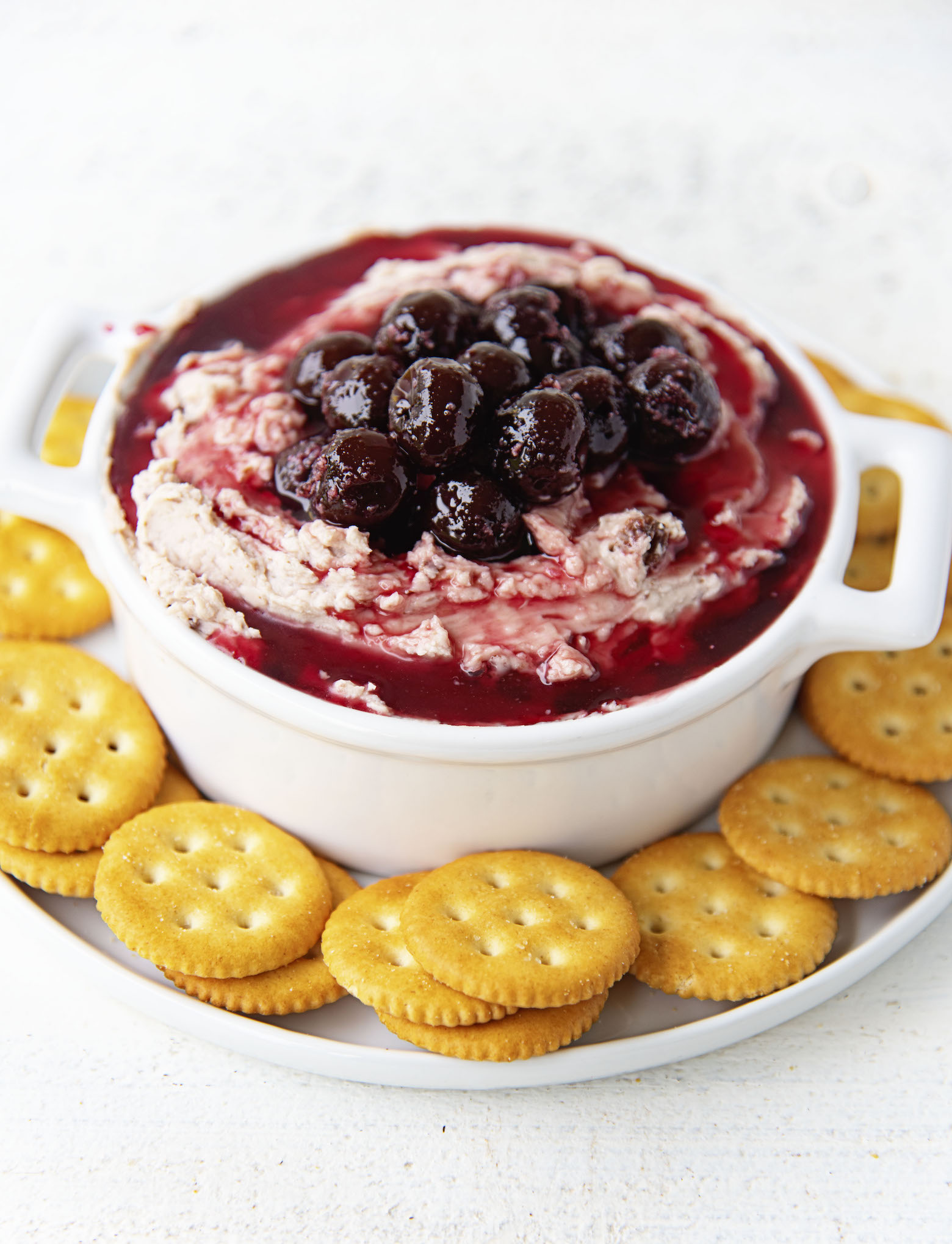 For Valentine's Day this past year my husband went to my favorite grocery store.
They, like most stores, had out bundles of treats and what not for people to buy for their significant other.
Or to just buy for themselves while they binge watched Netflix that night.
My husband came home with a new cutting board (in the shape of Washington state).
A bottle of ice wine (my favorite).
And lovely cheese board with all sorts of yummy goodies on it.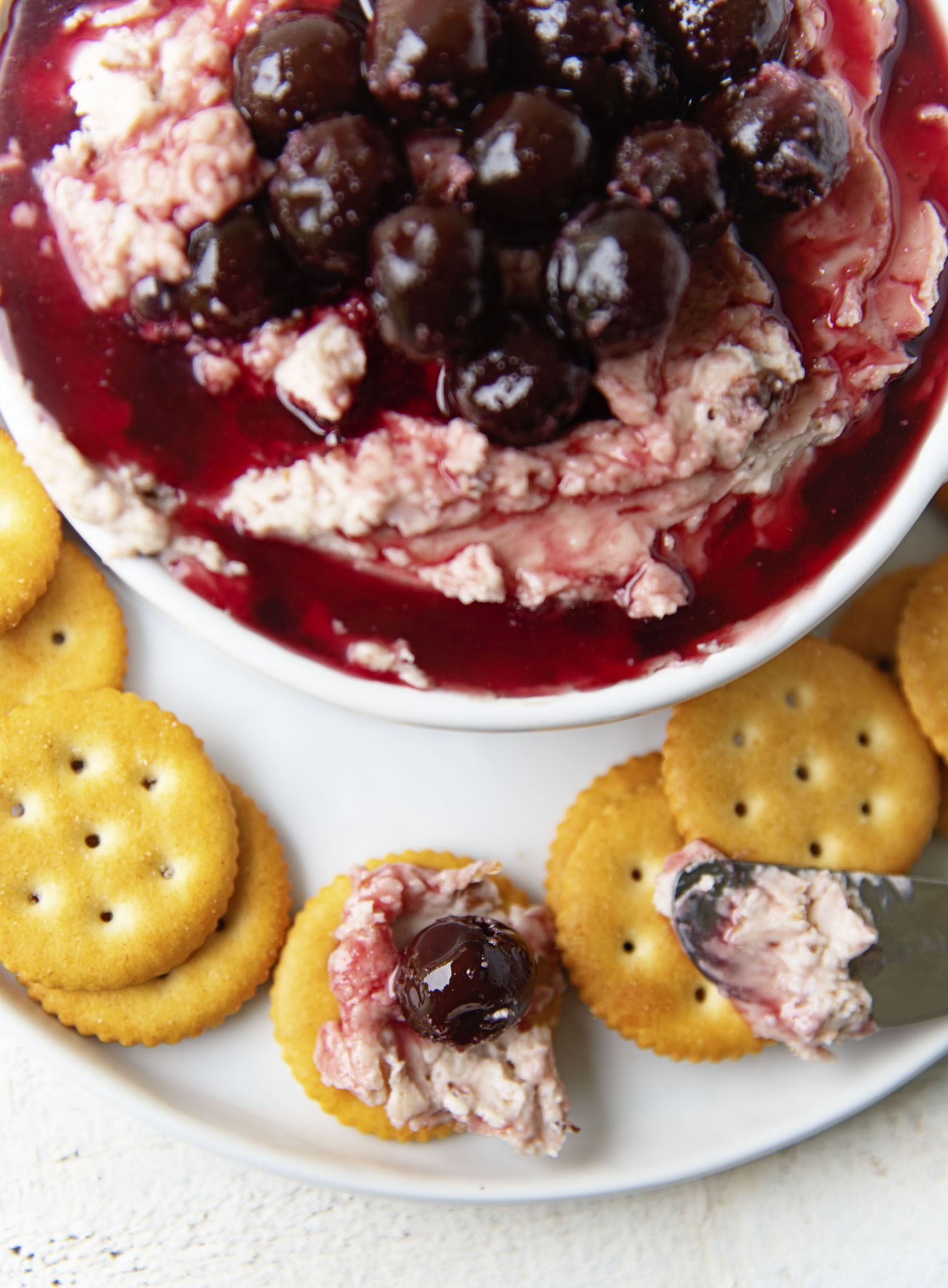 A couple of the cheeses on the platter were made by a company called Sartori Cheese.
Which this is not a sponsored post….they don't know I exists…though I would love it if they did. 🙂
Totally could go for free cheese. 😀
Anyway, I fell in love with their cheeses that night.
Among the cheeses were things like marcona almonds and then there were these cherries.
They were sweet and in a thick syrup and I had never had them before.
Turns out they are Amarena cherries.
And I immediately went online to find them.
Ever since then I have had a jar at my house.
They are not cheap.
But they do last a while because you don't use a ton of them.
With the exception of making this spread.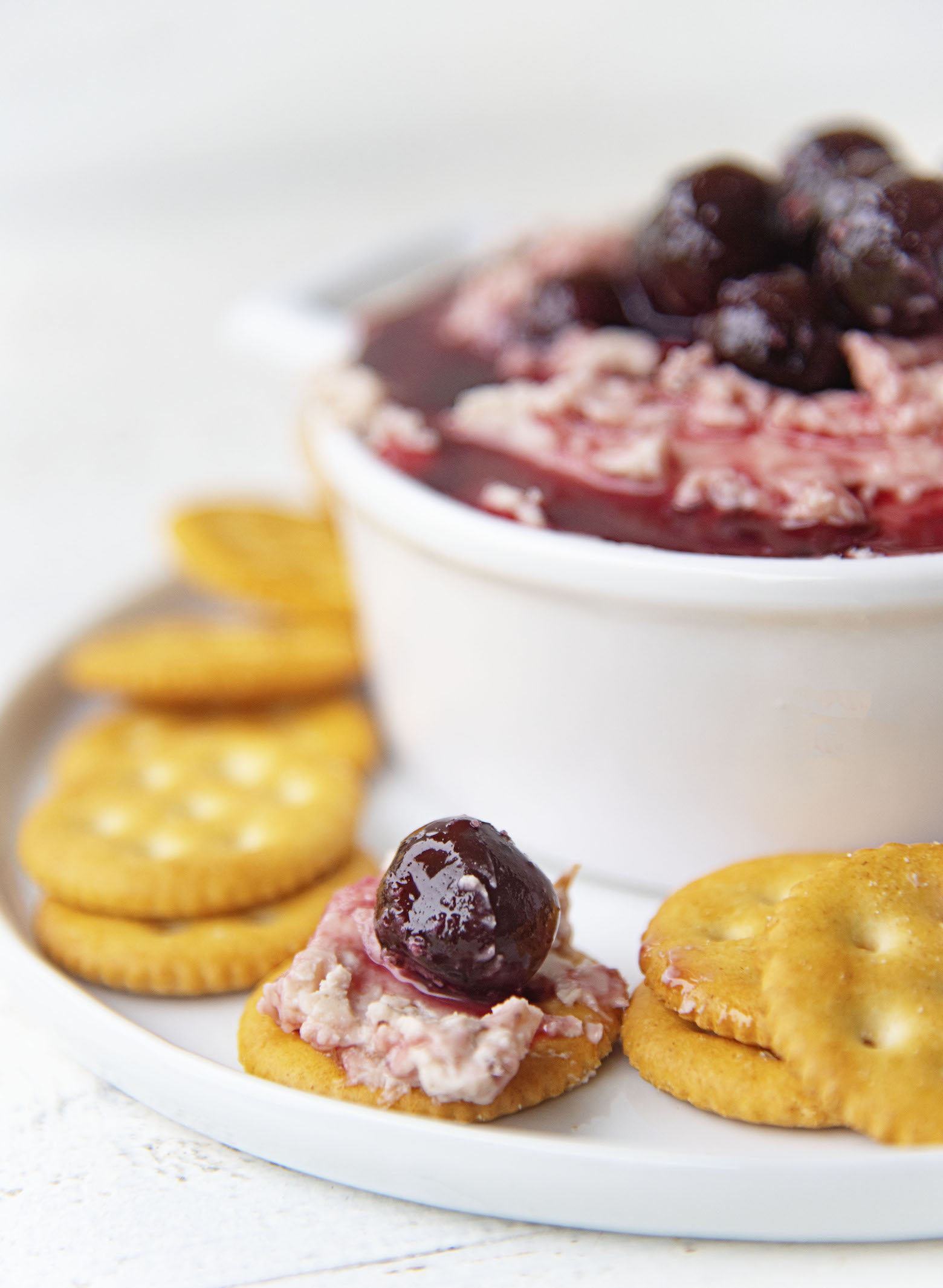 I like to have a new cheeseball or cheese spread each holiday season to mix in with our standard classics.
This year I decided to combine the Sartori Old World Cheddar that I had with the cherries.
Originally I thought about making it into a cheeseball.
But just decided to keep it super simple and just make a Cherry Cheddar Cheese Spread.
If you want to make it into a cheeseball just roll it up.
I would roll the ball in chopped up marcona almonds.
That would be tasty.
Whether you keep this as a spread or make it into a cheeseball I highly suggest giving it a day to set up.
To really let the flavors marry together.
P.S. It's a great day to buy my cookbook Holy Sweet!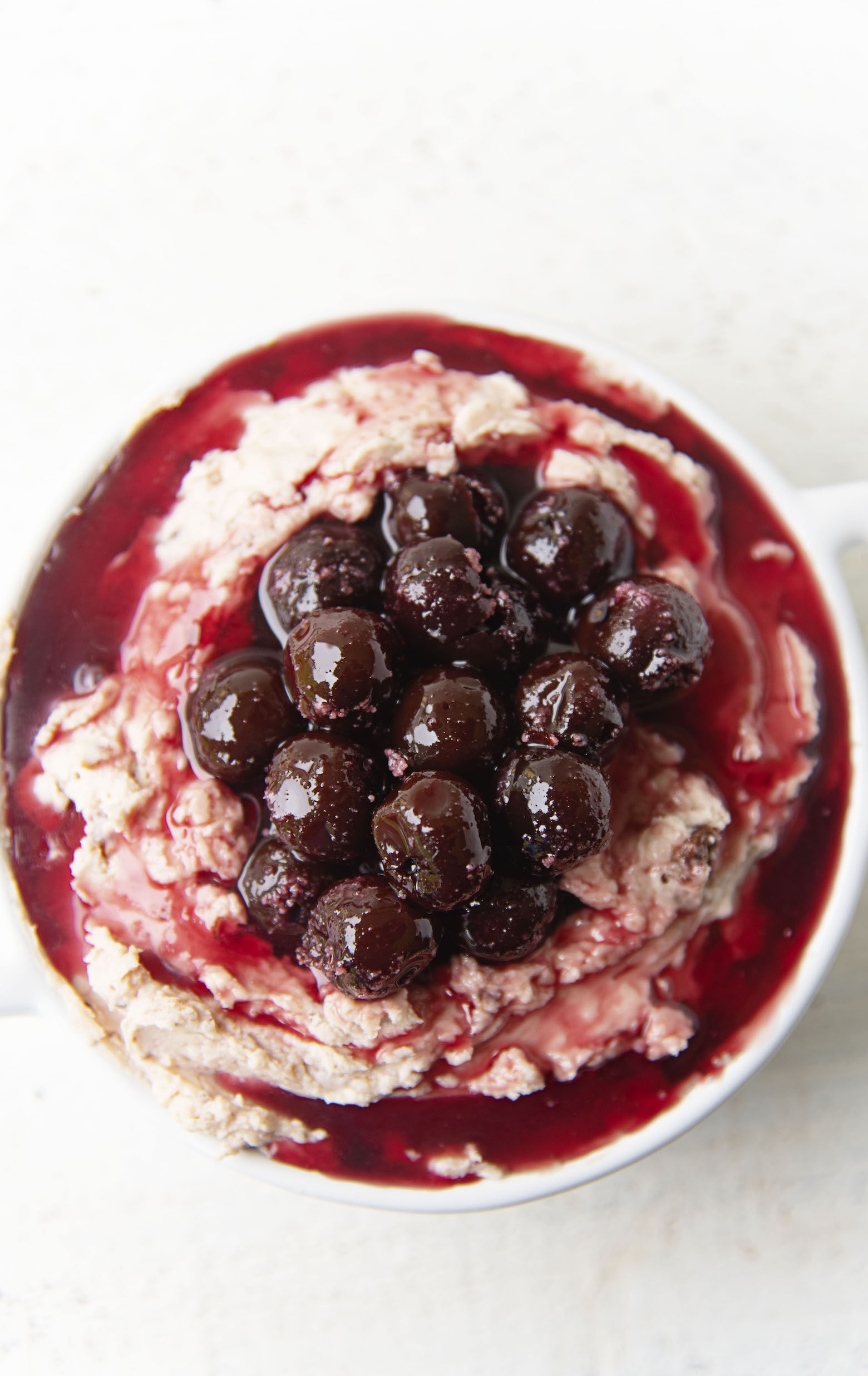 Want More Cream Cheese Based Spreads and Cheeseballs?
Cheetos Three Cheese Cheeseball
Strawberry Pretzel Cheesecake Cheeseball
Blue Cheese Spread with Onion-Pear Jam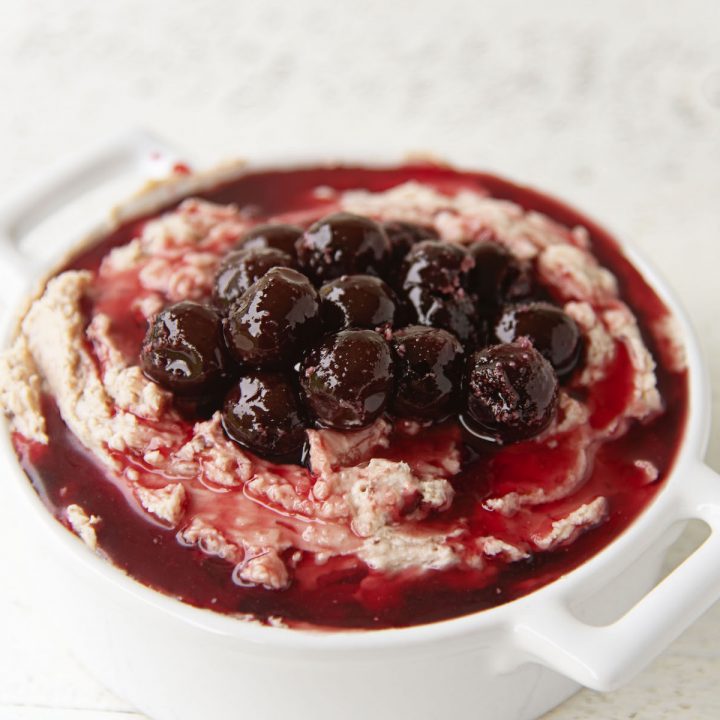 Cherry Cheddar Cheese Spread
Ingredients
16 oz. cream cheese, at room temperature
16 oz. Satori Old World Cheddar
1 cup Amarena Cherries with syrup plus more for the top if desired
2 TBSP heavy cream
salt and pepper to taste
Instructions
Using a stand mixer with paddle attachment cream together the cream cheese and cheddar cheese until smooth.
Add the Amarena Cherries with syrup and cream and mix until fully incorporated.
Salt and pepper to taste.
Put into a crock or into a mold and place in fridge for at least 4 hours or overnight to get the flavors to really develop.
When ready to serve top with more cherries and syrup if desired.