This Orange Cranberry Jello Mold is filled with Mandarin oranges and dried cranberries all in a fluffy orange cranberry jello mix.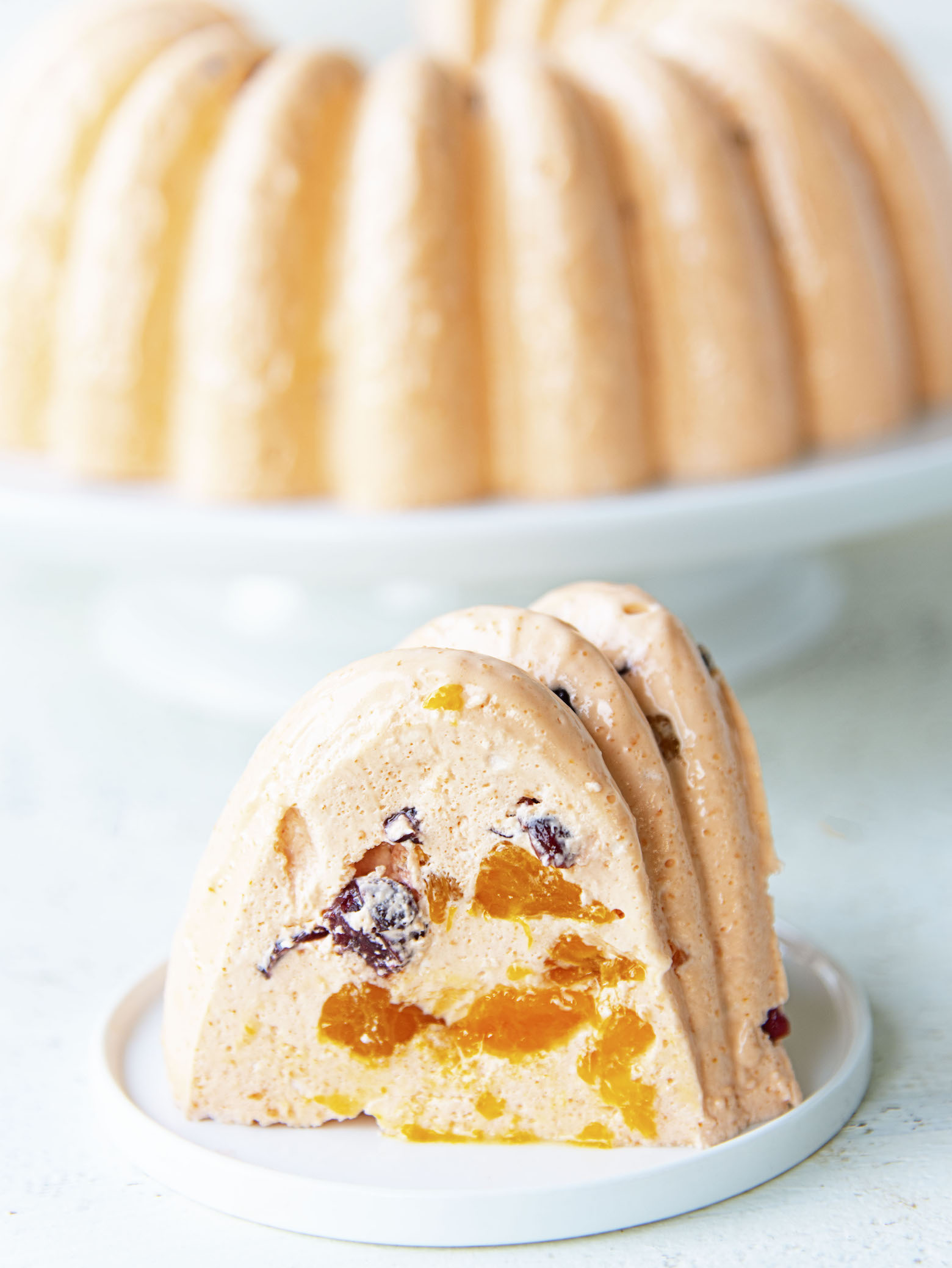 Growing up we always had jello with our holiday meals.
For Thanksgiving and Christmas my mom made cranberry salad which was gelatin based.
But that one was always weird to me because it has raw celery in it.
Which bugs me for some reason.
I like celery….just not in my jello.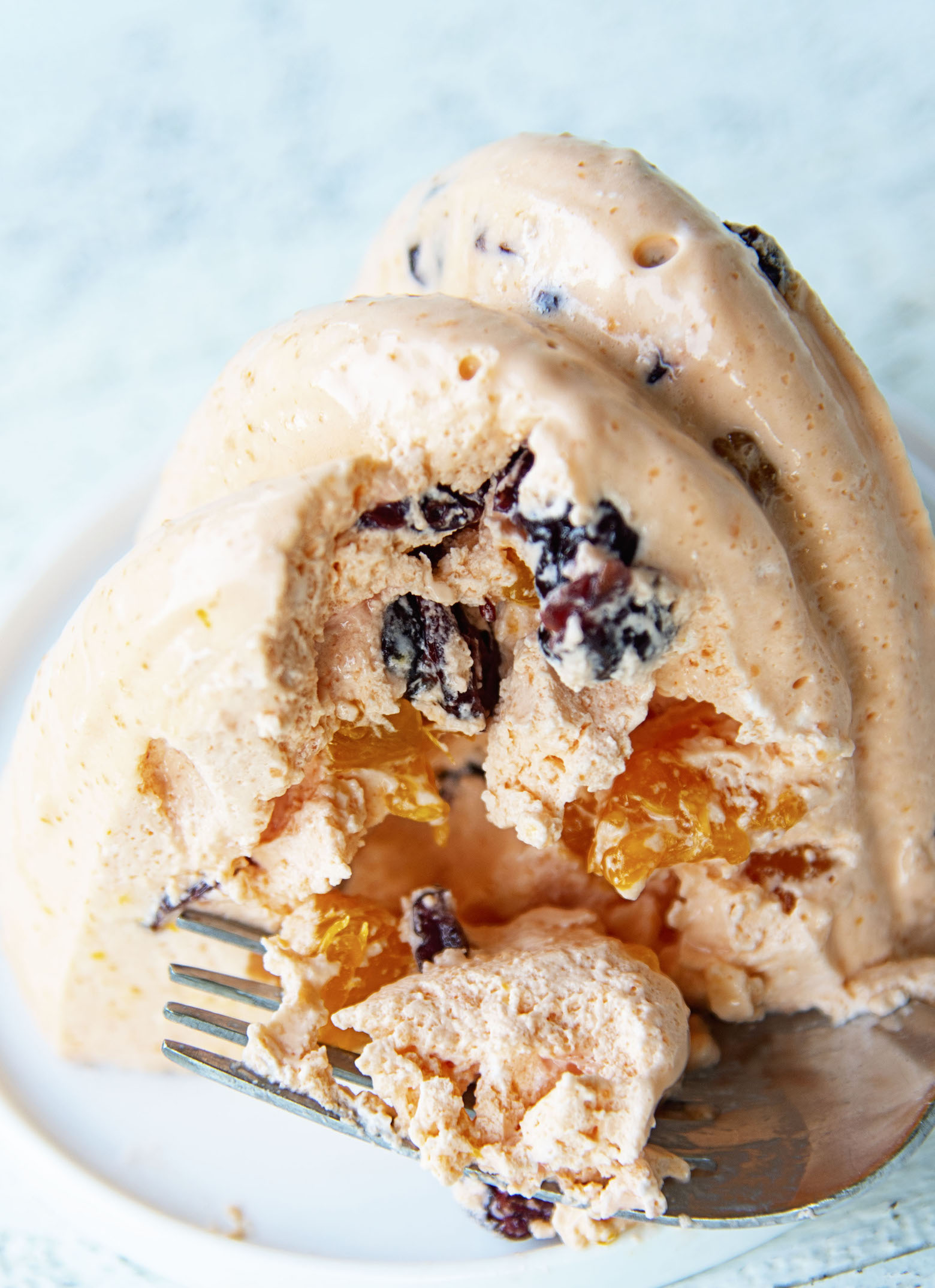 Then one year when I was in college my mom made a green jello salad from her Taste of Home magazine.
It was cream cheese based and had Cool Whip as well.
I am usually up for anything so I gave it a try.
And from then on I was hooked.
Over the years I have made a variety of different flavored jello molds.
But for Thanksgiving I tend to stick with either cranberry or orange.
This year is no different as I made this Orange Cranberry Jello Mold.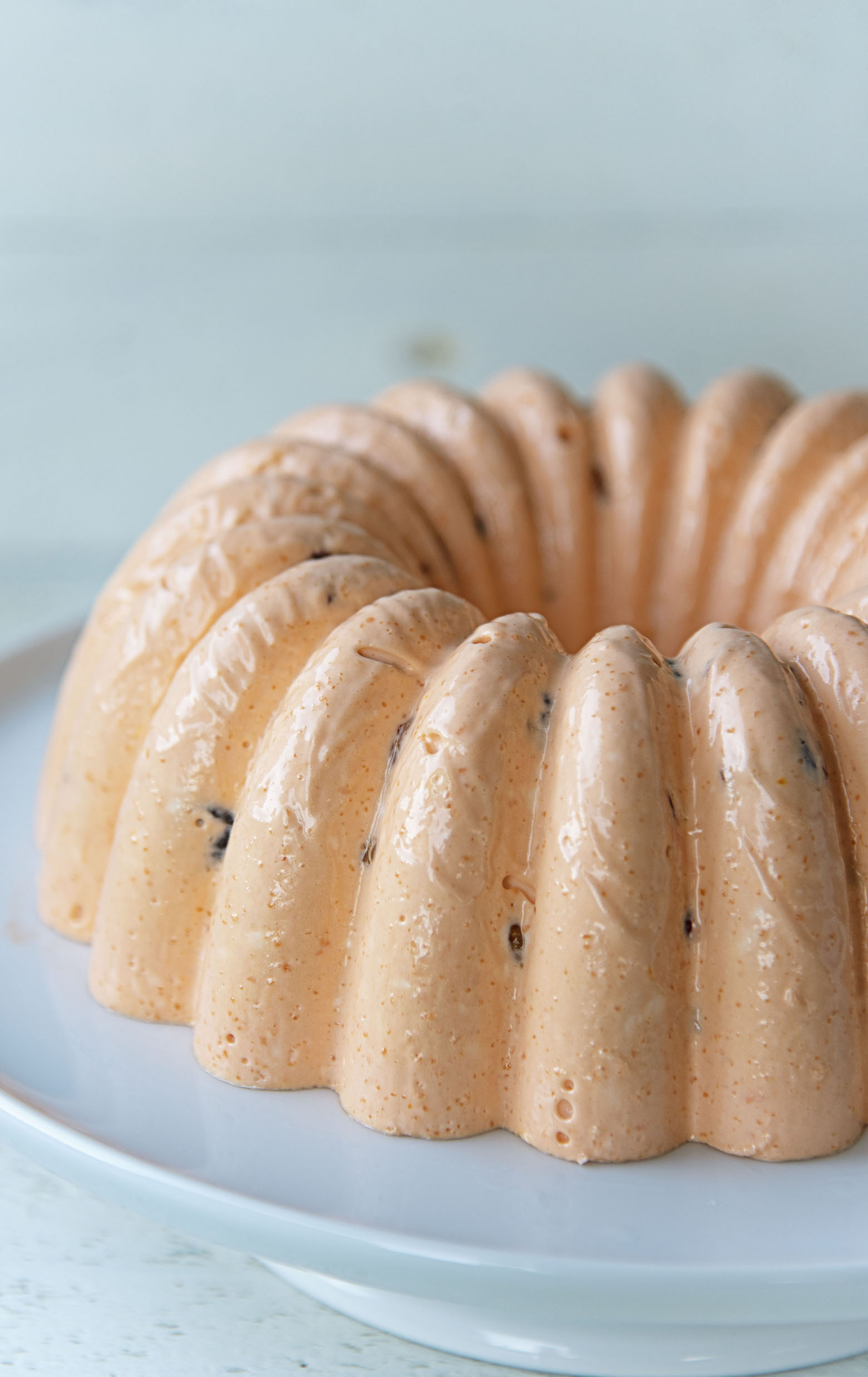 This mold is made using orange jello and it's mixed with cranberry juice.
Then cream cheese and orange soda are added to the mix.
Then some Cool Whip (you can use whipped cream I just find it doesn't work as well).
And then add in your mix ins.
This time I went with Mandarin oranges and dried cranberries.
Feel free to add either walnuts or pecans if you like nuts.
You can also use fresh cranberries if you prefer.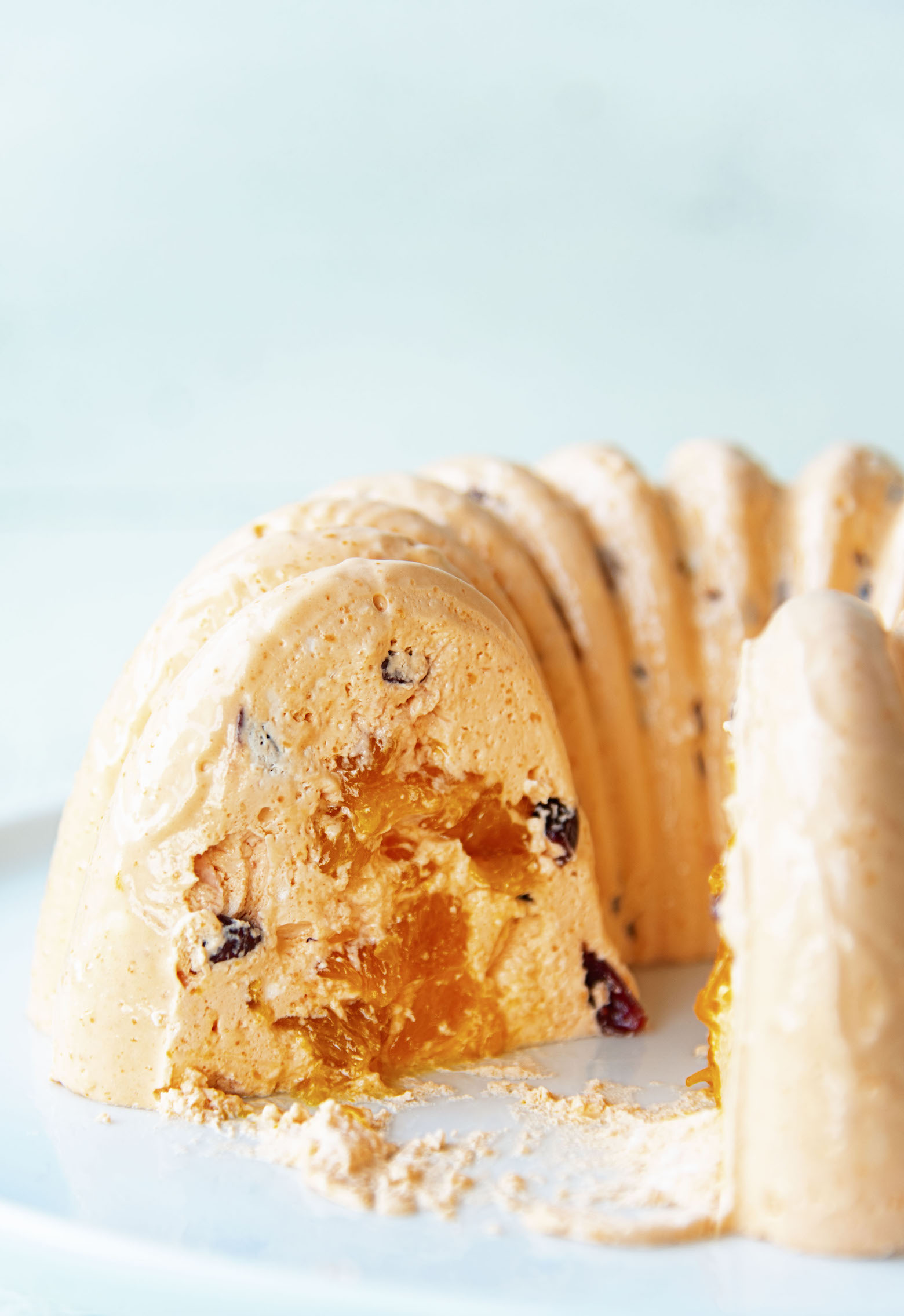 Tips for Unmolding Jello Molds
Before unmolding a jello mold be certain that jello is completely firm.
This usually requires several hours in the fridge.
Once jello is firm, dip a small pointed knife in warm water and run tip of it around top edge of mold to loosen.
Or moisten tips of fingers and gently pull gelatin from top edge of mold.
Some prefer the finger method because they knife can cut off parts of the design in your mold if you are not careful.
Pat a chilled plate or cake stand with a wet towel.
The wet surfaces make it easier to slide the jello into the center of the plate after it has been unmolded.
Dip mold in warm water that is in a pan larger than the mold you are using.
Do not use hot water as it will melt the jello.
Working quickly, dip the mold just to the rim in the warm water for about 10 seconds.
Lift the mold from the water, holding it upright.
Shake slightly to loosen the jello from the mold.
Invert the plate on the mold.
Always unmold jello on a chilled or cold plate or platter as a warm plate will melt the jello. Then invert plate and mold together.
Lift off mold carefully.
If your jello mold doesn't release easily, dip the mold in warm water again.
You may end up with a little melting like I did with mine this time but better to have a little melt then a broken mold.
If necessary, move jello to center of plate.
P.S. It's a great day to buy my cookbook Holy Sweet!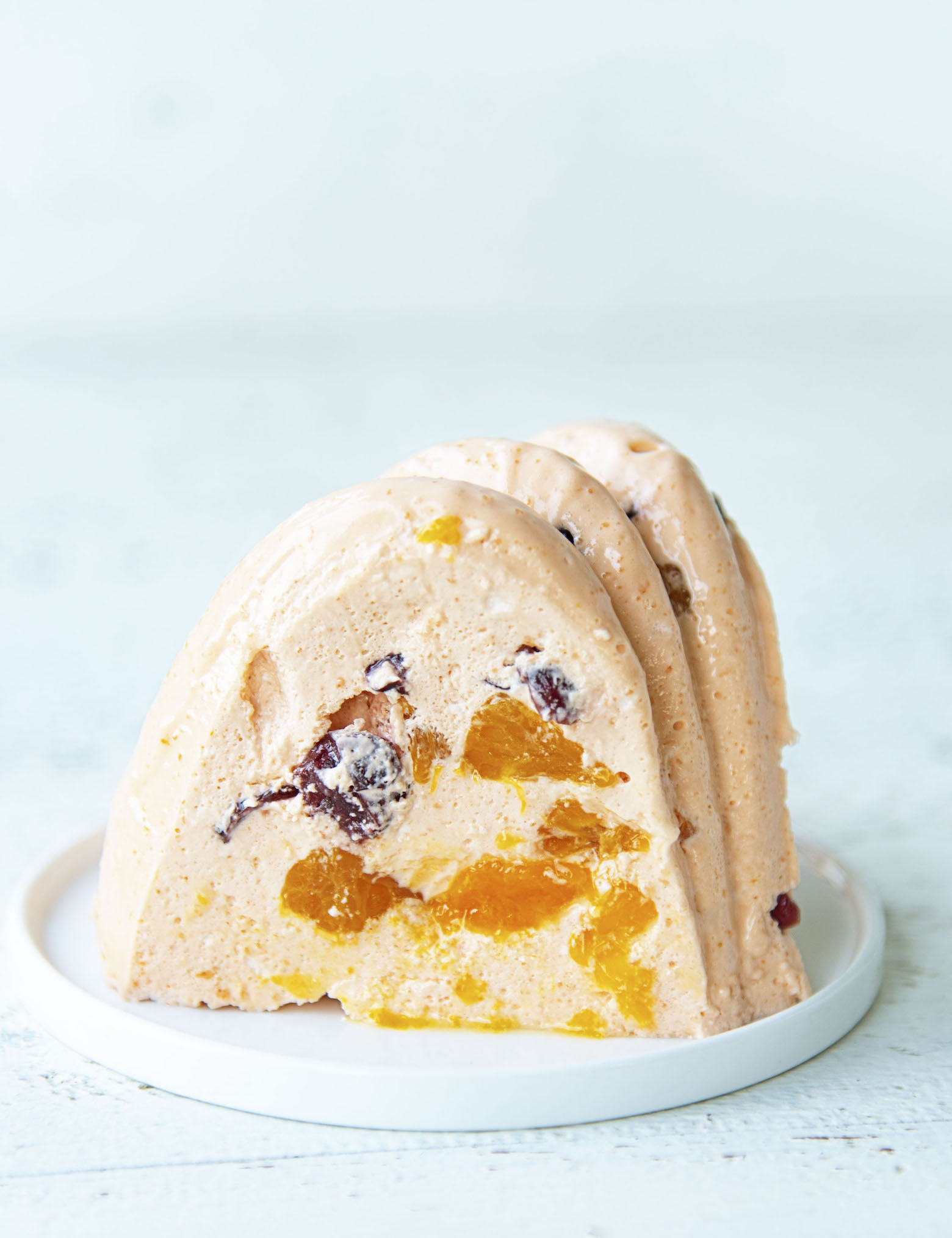 Want more Jello Mold recipes?
Creamsicle Marshmallow Jell-O Salad
Cranberry Marshmallow Jell-O Salad
Kraken Blue Hawaiian Jello Mold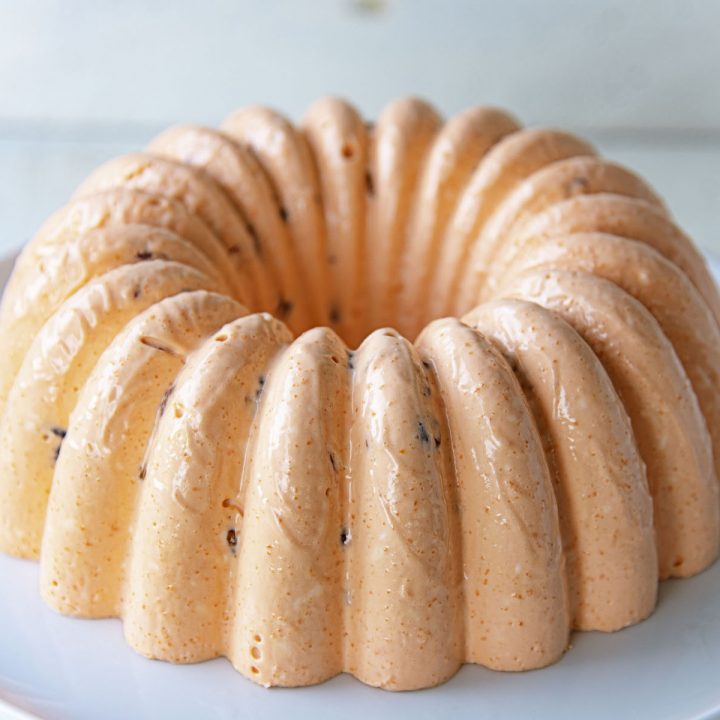 Orange Cranberry Jello Mold
Ingredients
1 (6 ounce) package orange Jell-O
1 cup cranberry juice
1 (8 ounce) package cream cheese, at room temperature
2 (15 oz) cans Mandarin oranges, drained
1 cup orange soda
1 (8 ounce) carton of Cool Whip, thawed
1 cup dried cranberries
Instructions
In a small pan bring the cranberry juice to a boil.
Dissolve the gelatin in the boiling cranberry juice.
In a mixing bowl, beat the cream cheese until fluffy.
Stir in Jello and beat until smooth. I actually put it in the blender to ensure it gets fully incorporated.
Add the soda.
Mix until incorporated.
Chill the mixture in refrigerator for about 30-40 minutes, so that when you lift it with a spoon it is clumpy.
Fold in Cool Whip and mix until fully incorporated.
Fold in the oranges and dried cranberries.
Pour into a 9-x-13-inch pan or Bundt pan.
Refrigerate for 3-4 hours or until firm.
If serving in pan, will make about 16 squares for 9-x13 pan or about 8 for a Bundt.