This Vegetarian Sloppy Joe Dip has a cream cheese bottom layer and is topped with a thick Sloppy Joe cheesy mix made with Beyond Meat.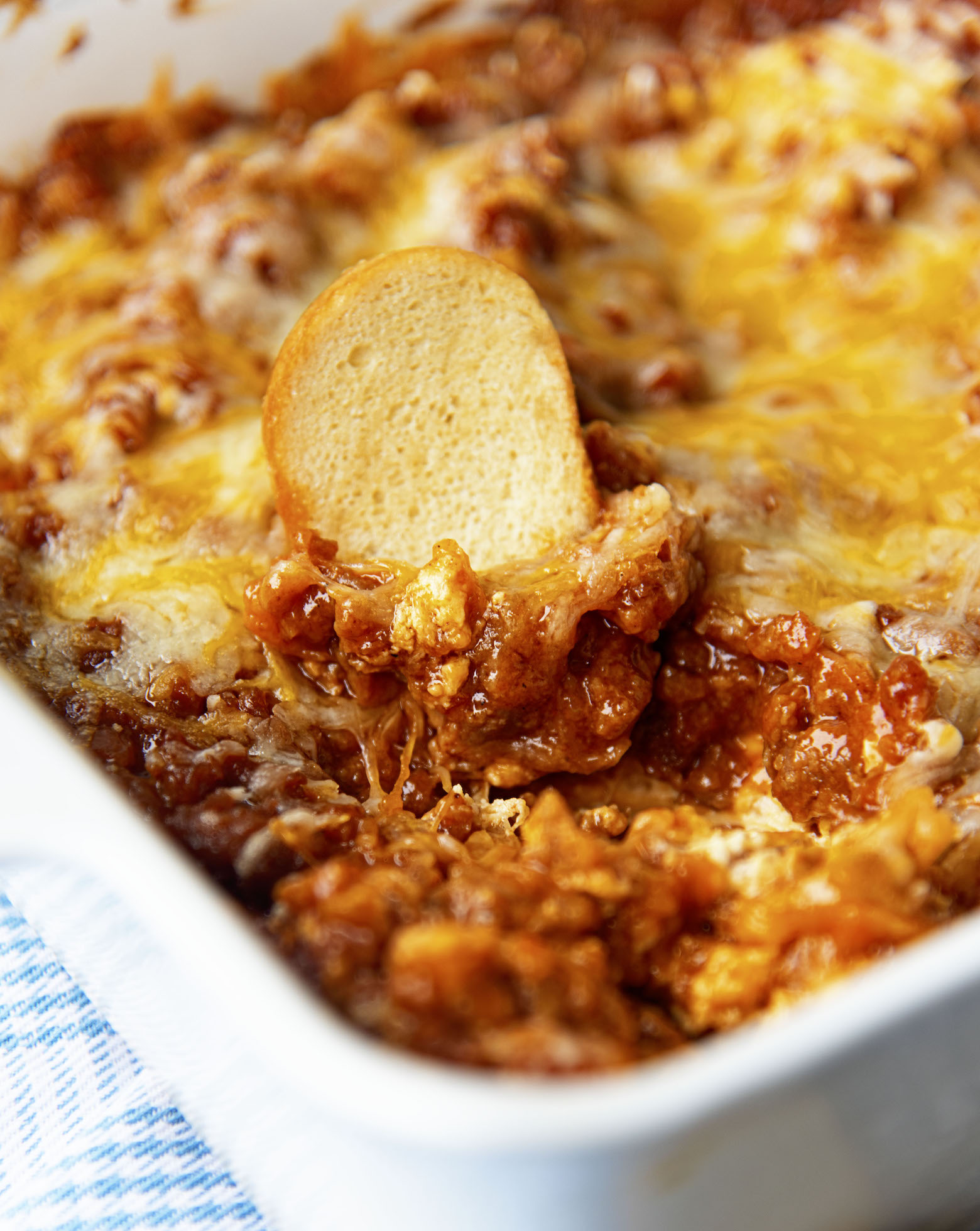 After countless years of wanting…the Seattle area got an NHL hockey team.
The Seattle Kraken.
And tonight they play their first game.
Oh sure it's just a preseason game but it's a big deal.
As I know quite a few of the people involved in starting the movement to get the team here.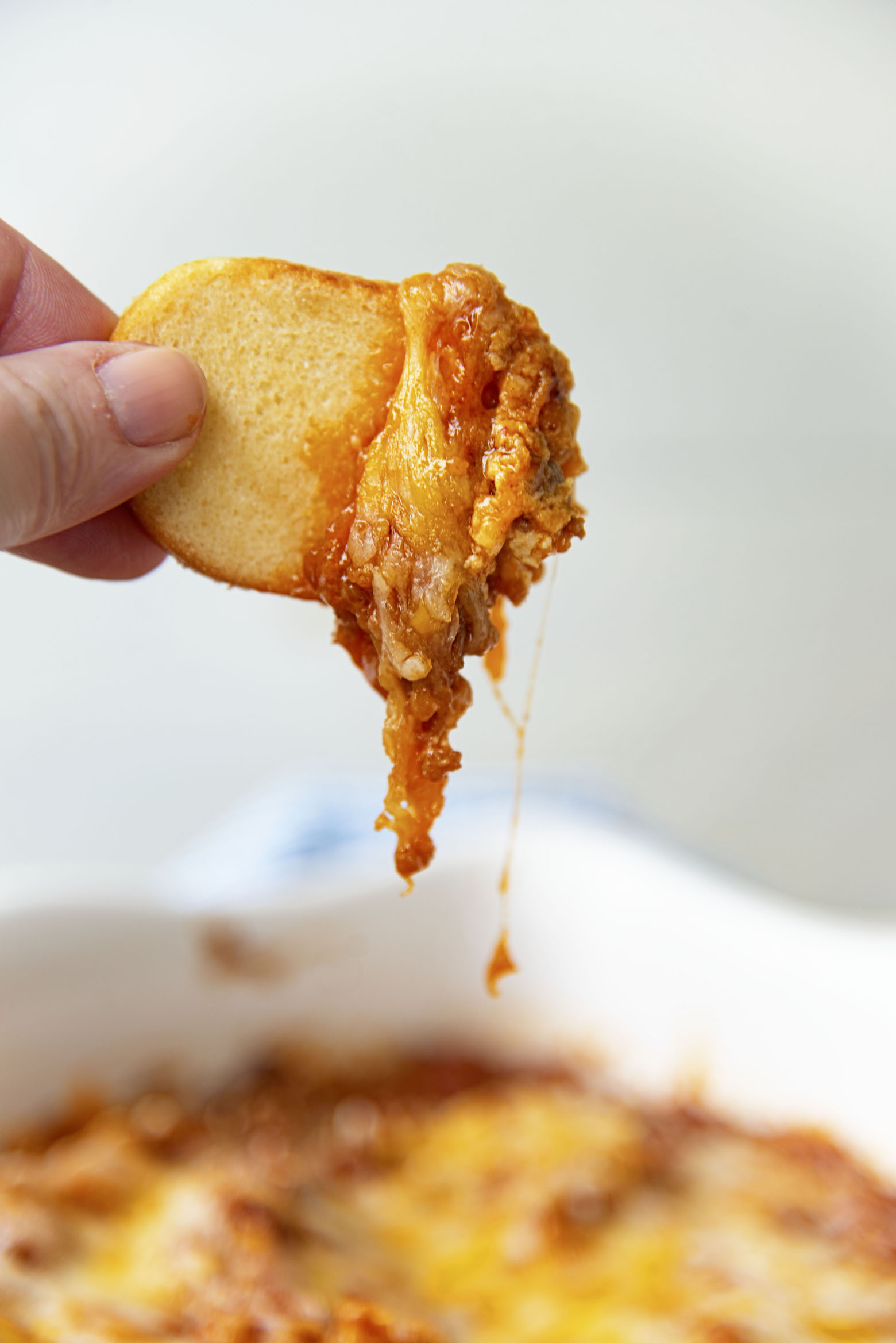 Seattle is very excited to have them here.
As was shown in their enthusiasm of having 35K in deposits for season tickets before it was even a team.
Or setting sales records for jerseys in the first five days of selling them.
We don't have season tickets.
Having special needs spaniels makes that hard not only for cost but for finding people to watch and care for the dogs just for us to go to a game.
We do however have enough friends that do have season tickets that I'm sure at some point we will end up going to one.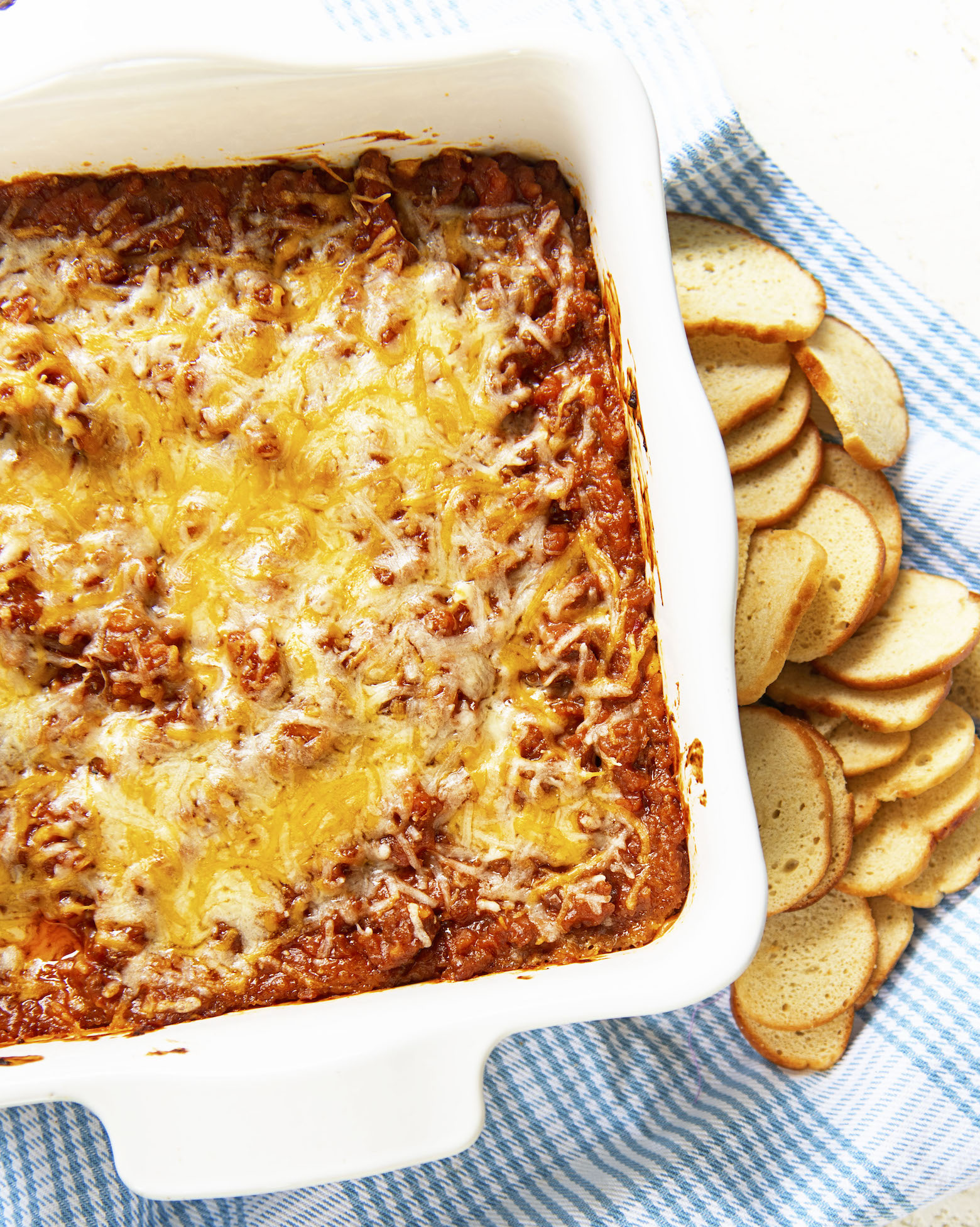 So while we have a team we will be watching hockey like we always do.
At home.
In front of the tv.
With snacks and spaniels.
And no $10 beers. 😀
What kind of snacks?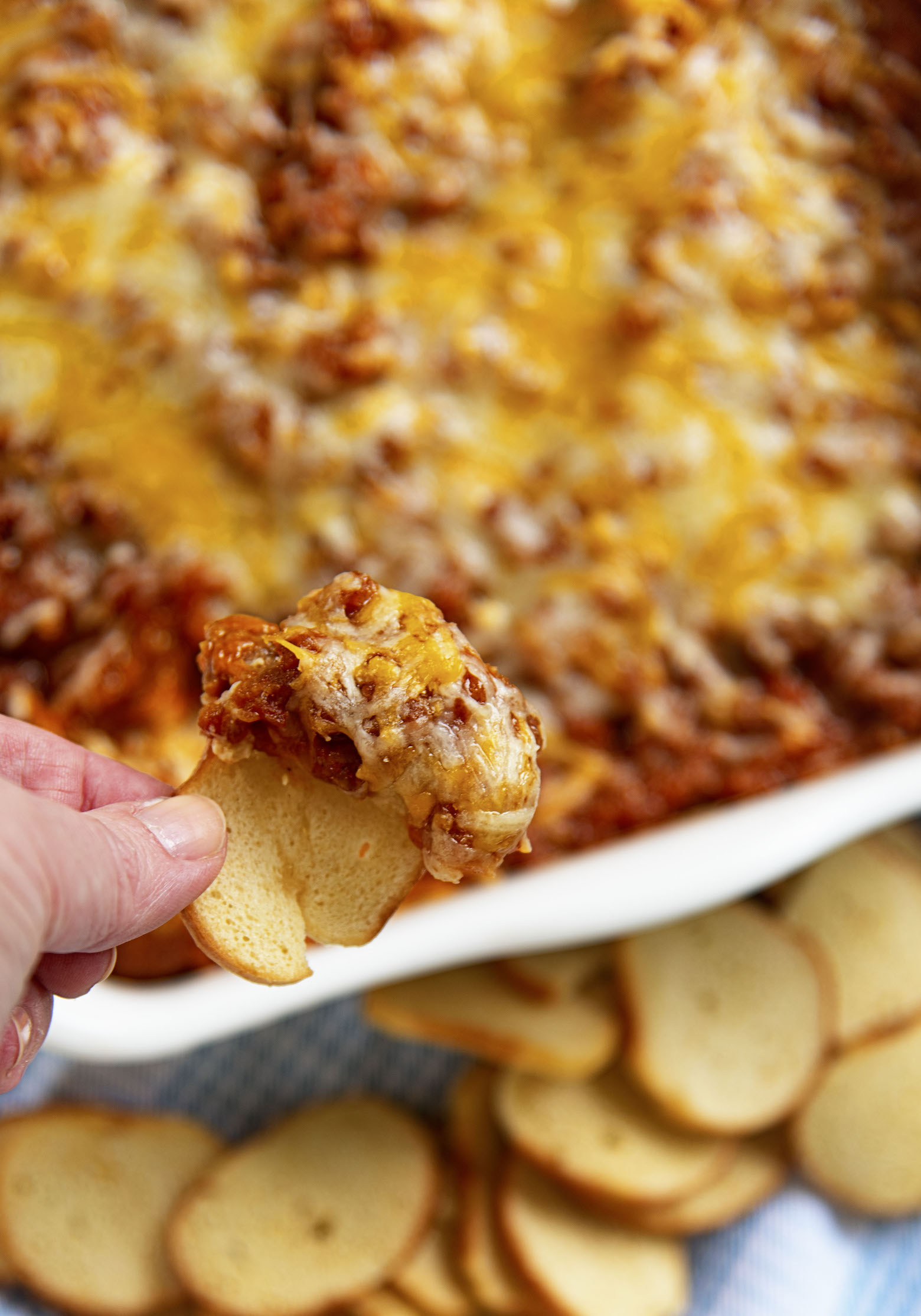 Vegetarian Sloppy Joe Dip.
Many, many years ago I remember seeing a recipe for Sloppy Joe dip in Taste of Home Magazine.
I cut it out…and forgot about it.
Then I saw I am Baker made a version on her blog.
Hers looked good but didn't have any cream cheese and darn it all I like me some cream cheese in a dip. 😀
Now I my husband and I don't eat meat but if you do feel free to just substitute ground beef for the Beyond Meat.
I also use dehydrated onions.
We love them.
I buy them in bulk.
But if you prefer fresh than go for it.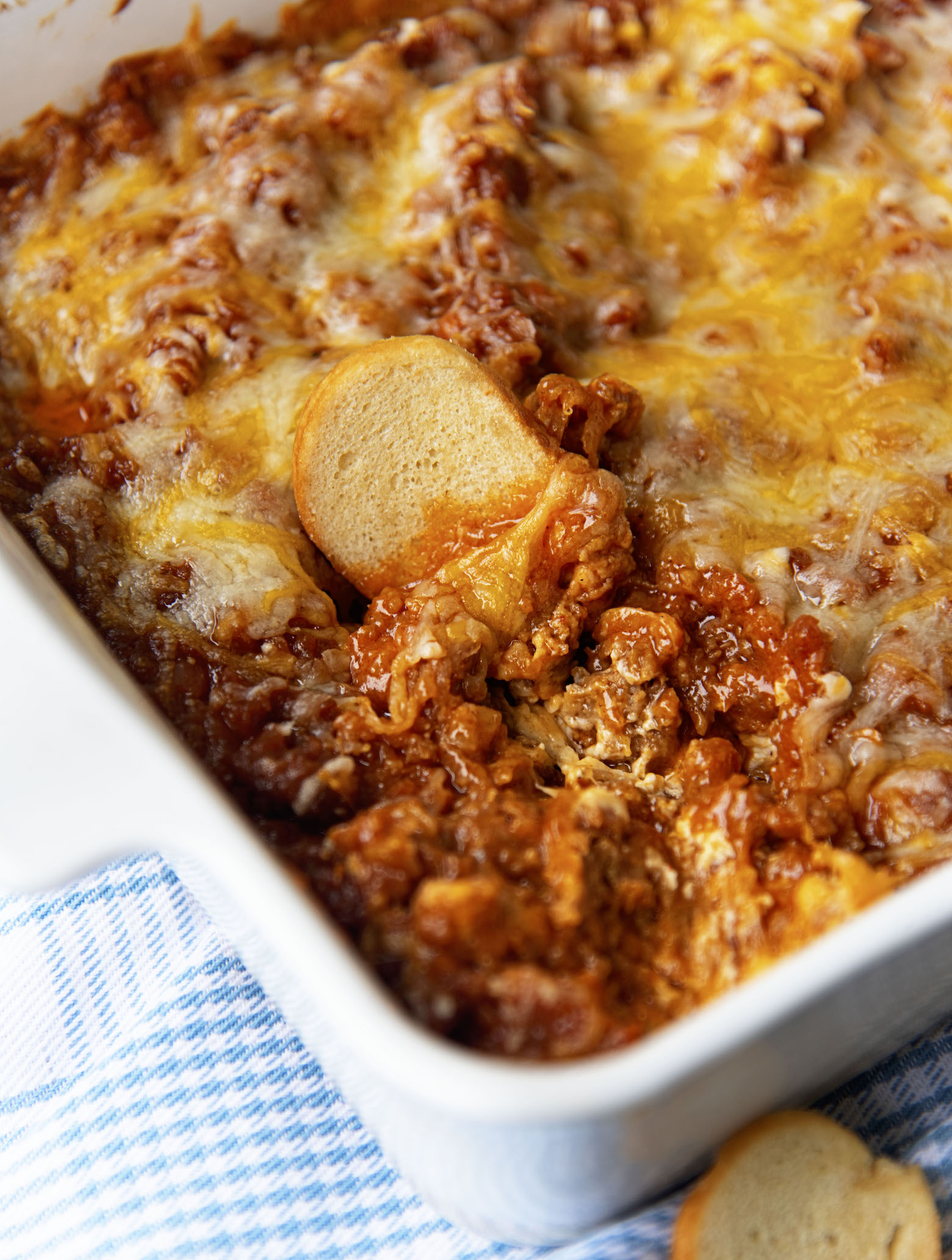 So welcome NHL hockey to the Seattle area!
Welcome the new dip that you will make for all your sports watching.
And last but not least it's a great day to buy my cookbook.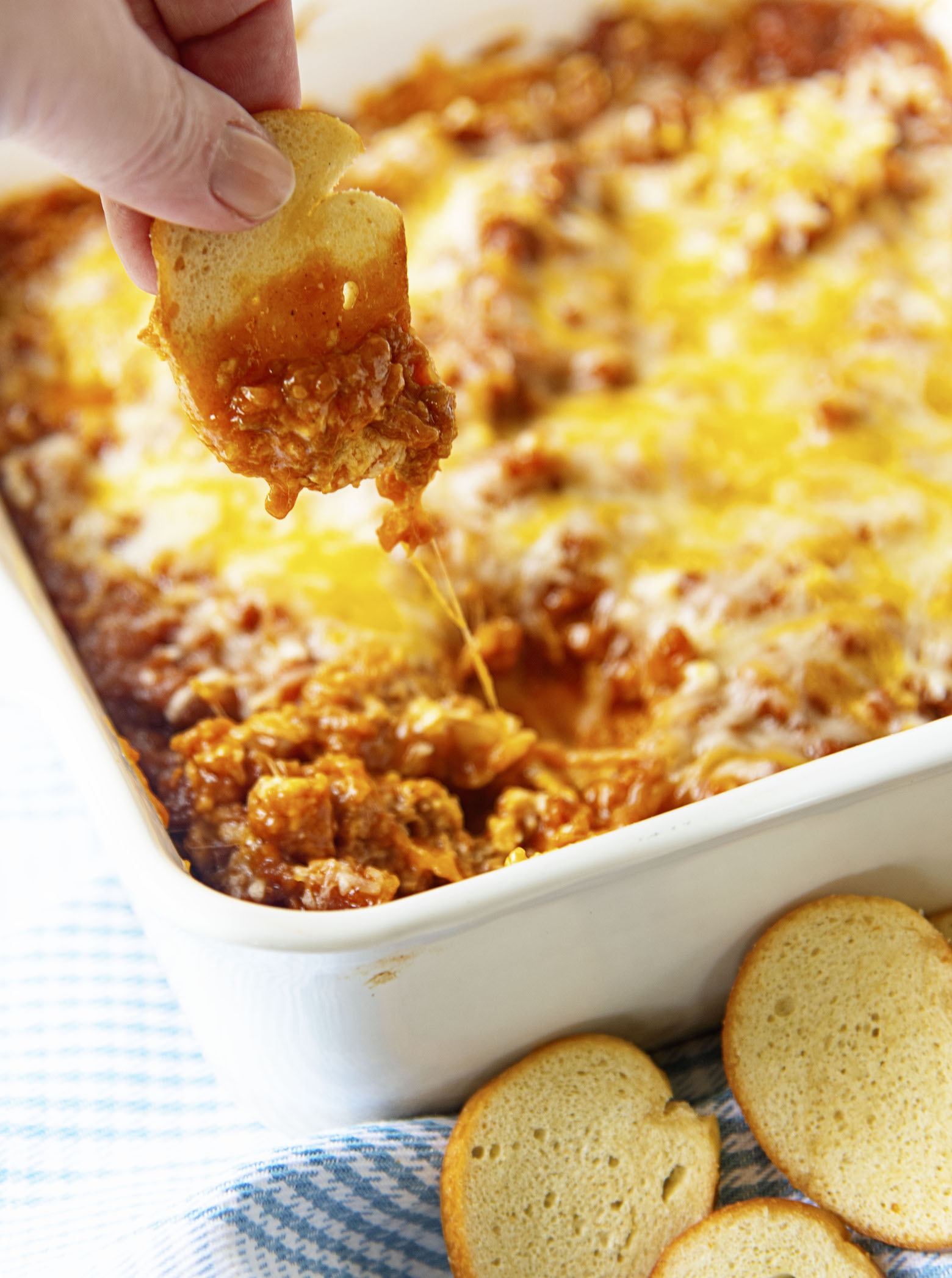 Want More Dip Recipes?
Blue Cheese Spread with Onion-Pear Jam
Bacon Cheddar Ale Cheese Spread
Caramelized Onion, Bacon, and Gruyere Dip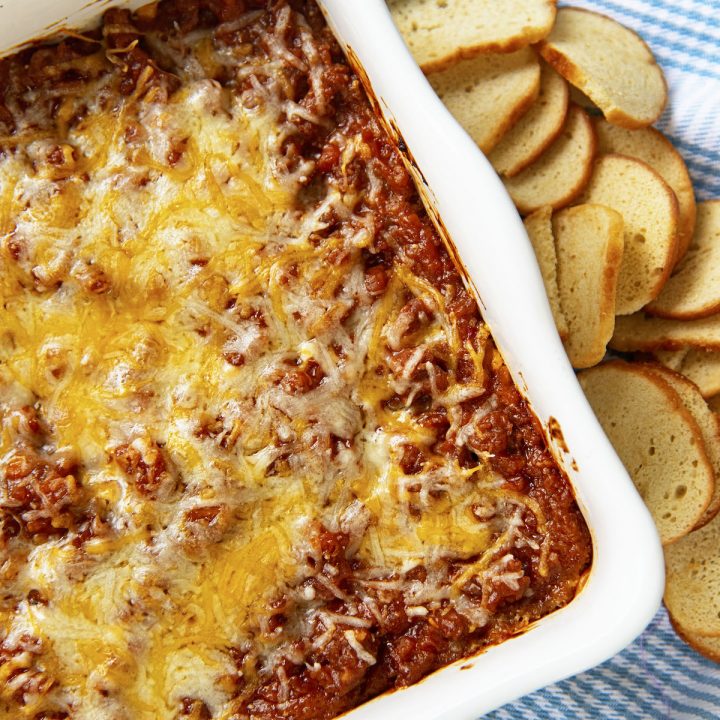 Vegetarian Sloppy Joe Dip
Ingredients
For the Sloppy Joe Layer:
1 pound Beyond Meat (or hamburger)
2 TBSP dehydrated onions or you can use 1/3 cup fresh onion finely diced
¼ cup celery, small dice
1 cup ketchup
2 TBSP dark brown sugar
1 TBSP Worcestershire sauce
1 tsp. ground dried mustard
Salt and pepper to taste
1 1/2 cups shredded cheddar cheese, divided
For the Cream Cheese Layer:
8 oz cream cheese, at room temperature
1 TBSP Sloppy Joe Mix
1 cup shredded cheddar cheese
Instructions
Preheat oven to 350F.
In large skillet, cook Beyond Meat (or whatever meat substitute you are using or ground beef), dehydrated or fresh onion and celery over medium heat 8 to 10 minutes, stirring occasionally, until beef is brown.
Stir in the ketchup, brown sugar, Worcestershire sauce, and ground dry mustard.
Heat to boiling; reduce heat.
Simmer uncovered 10 to 15 minutes, stirring occasionally, until vegetables are tender.
Salt and pepper to taste.
Fold in the 1 cup of cheese and mix until fully combined.
Using a stand mixer with a paddle attachment beat the cream cheese until smooth.
Add the Sloppy Joe mix until fully incorporated.
Add 1 cup shredded cheese and mix until the cheese is evenly distributed.
Spread the cream cheese layer on the bottom of a 8-x-8-inch pan. Smooth with a spatula.
Pour the Sloppy Joe mix over the top of the cream cheese layer.
Bake for 15 minutes.
Remove from oven and sprinkle the remaining cheese on top.
Place back in oven and bake another 5 minutes.
Remove from oven and serve warm.
Serve with chips or bagel chips.