This Cinnamon Apple Pie Fudge gets its flavor from boiled cider, freeze dried apples, and apple pie spice all in little mini crusts.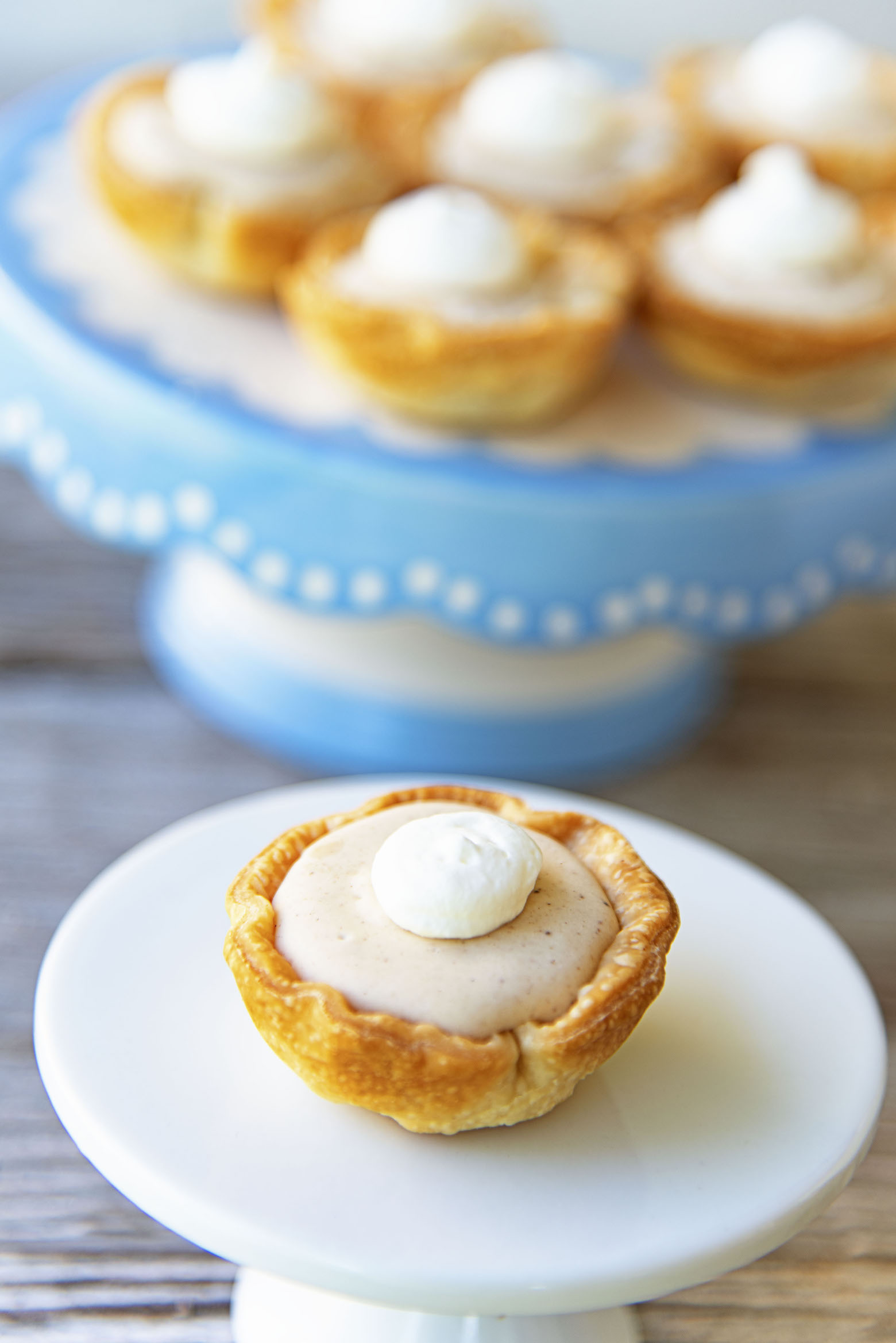 So ever since I made the Strawberry Pop Tart Jello Shots in little mini pie crust I thought to myself why haven't I done that for fudge?
I thought about doing it for the Coconut Cream Pie Fudge but ended up just sprinkling pie crust on top.
But this Cinnamon Apple Pie Fudge was needing to be made in mini pie shells.
I really does add something special to the flavor.
Is it a pain to make the little pie shells?
You bet it is.
But it's really a fun way to serve them.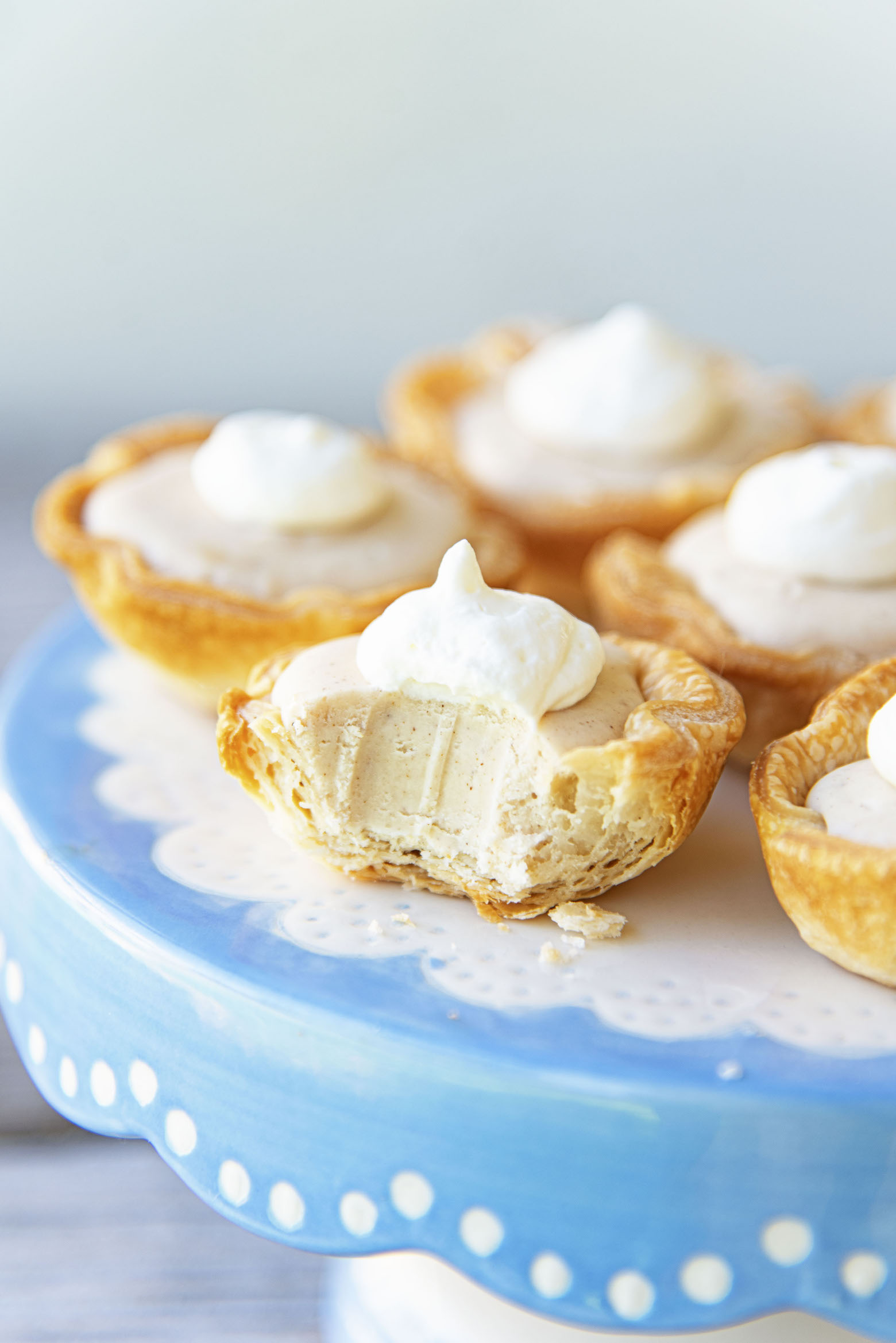 You do have to move fast to make these.
Not the pie shells.
You can make those ahead of time.
But when you actually get the fudge made.
Because you have to quickly pour (or spoon) the fudge into the pie shells before it starts to set up.
Which depending on how cold your kitchen gets can be quick.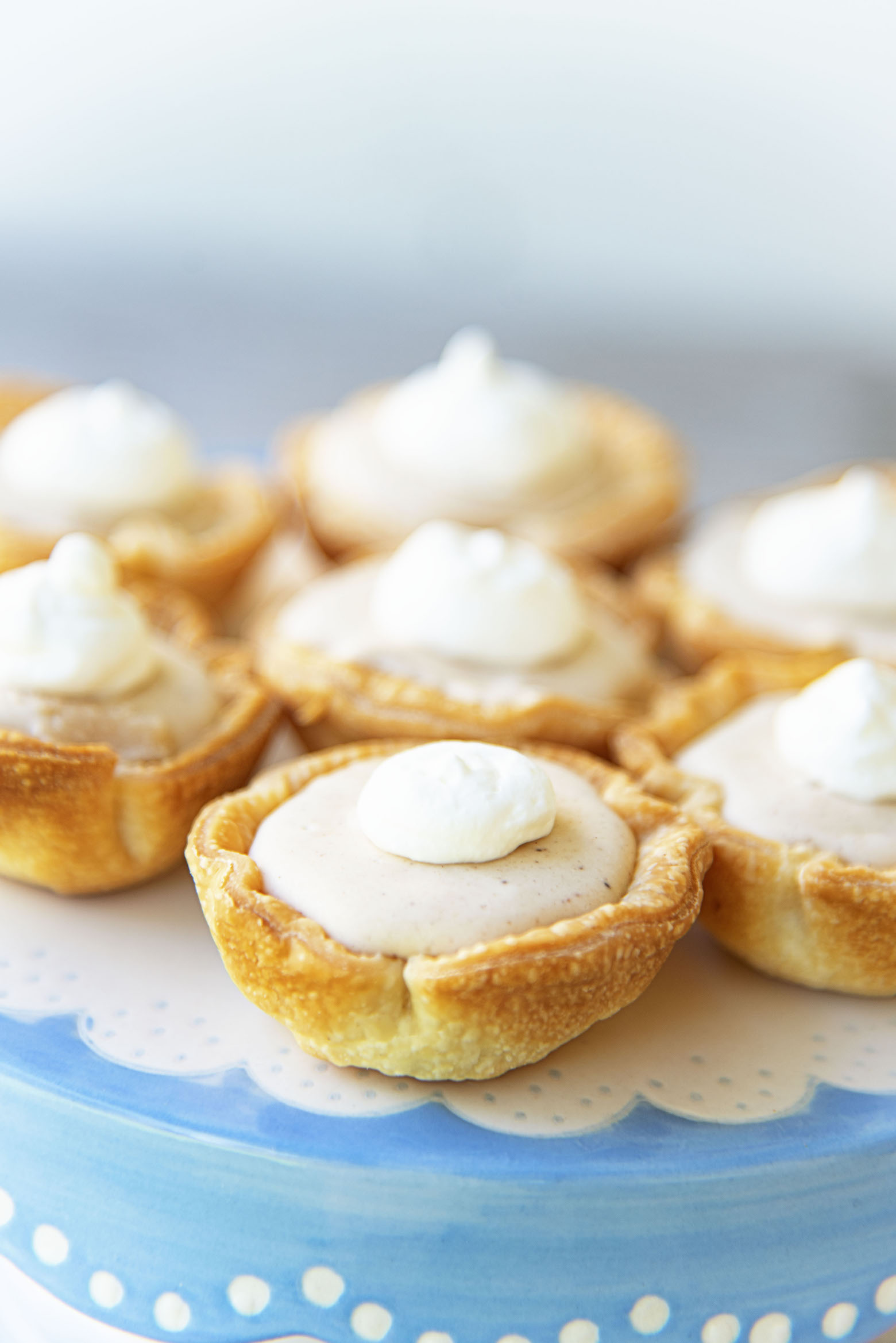 If you don't want to make the shells you can just pour the fudge into an 8-x-8-inch pan.
I would still at least bake up some pie crust and sprinkle it onto the fudge to still get the pie crust flavor.
You can find boiled cider at speciality stores and also online.
Boiled cider is just apple cider boiled down into a syrup.
It gives a much more intense flavor than just apple cider.
Make sure that you are using freeze dried apples and not dried apples.
Freeze dried apples can be powdered.
And you need it powdered.
You can find them at Trader Joes, Target, and Walmart.
Many other places as well.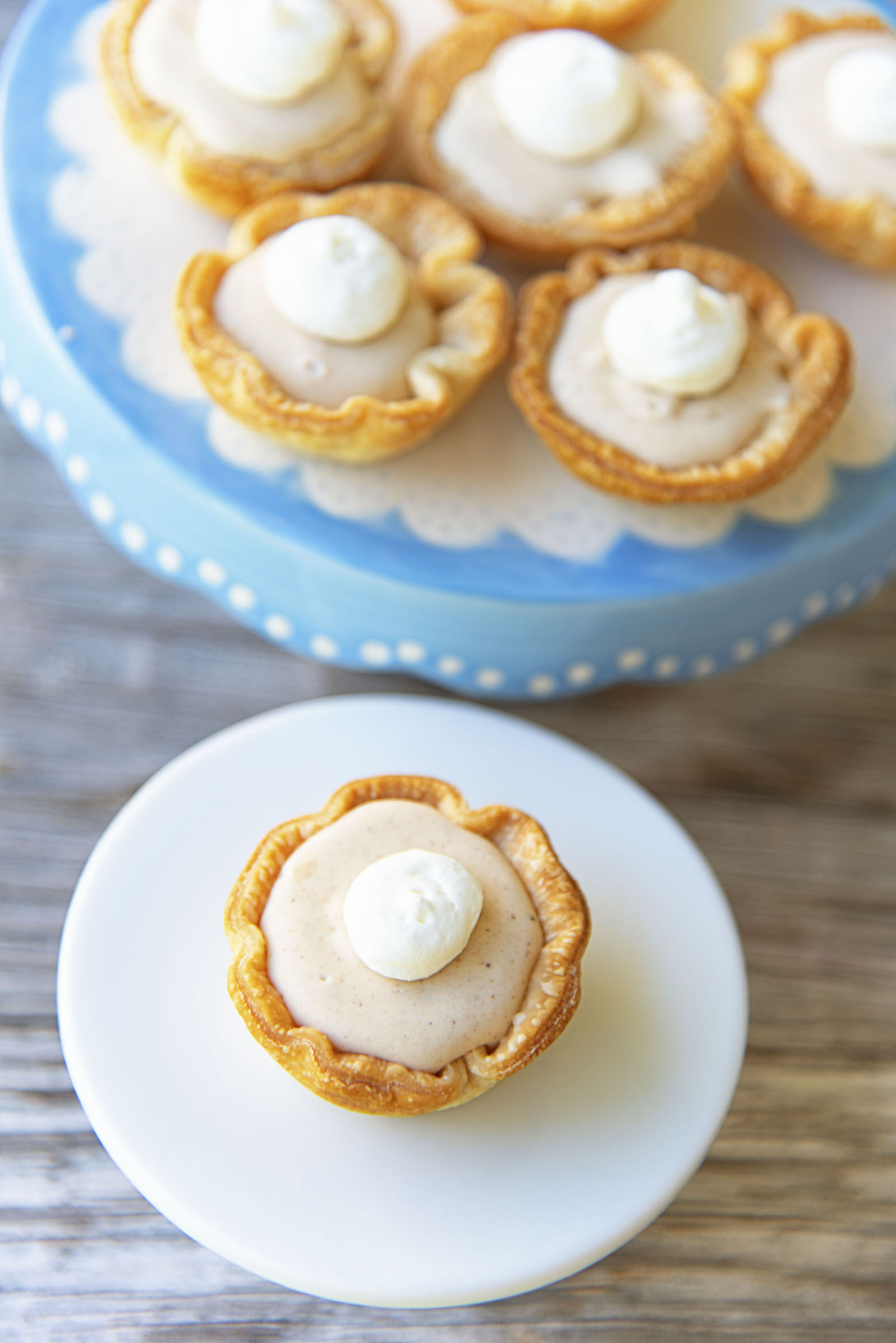 Keys to Successful Fudge:
Have a thermometer.
I don't like the old fashioned ones that you clip to the side.
Those never work for me. I like digital and use this one.
Use Baker's sugar.
Also known as caster or superfine sugar.
I don't always follow my own rule because I don't always have it on hand but it makes for a less gritty fudge.
If you don't have it you can run the sugar through a dry blender or food processor to make it superfine.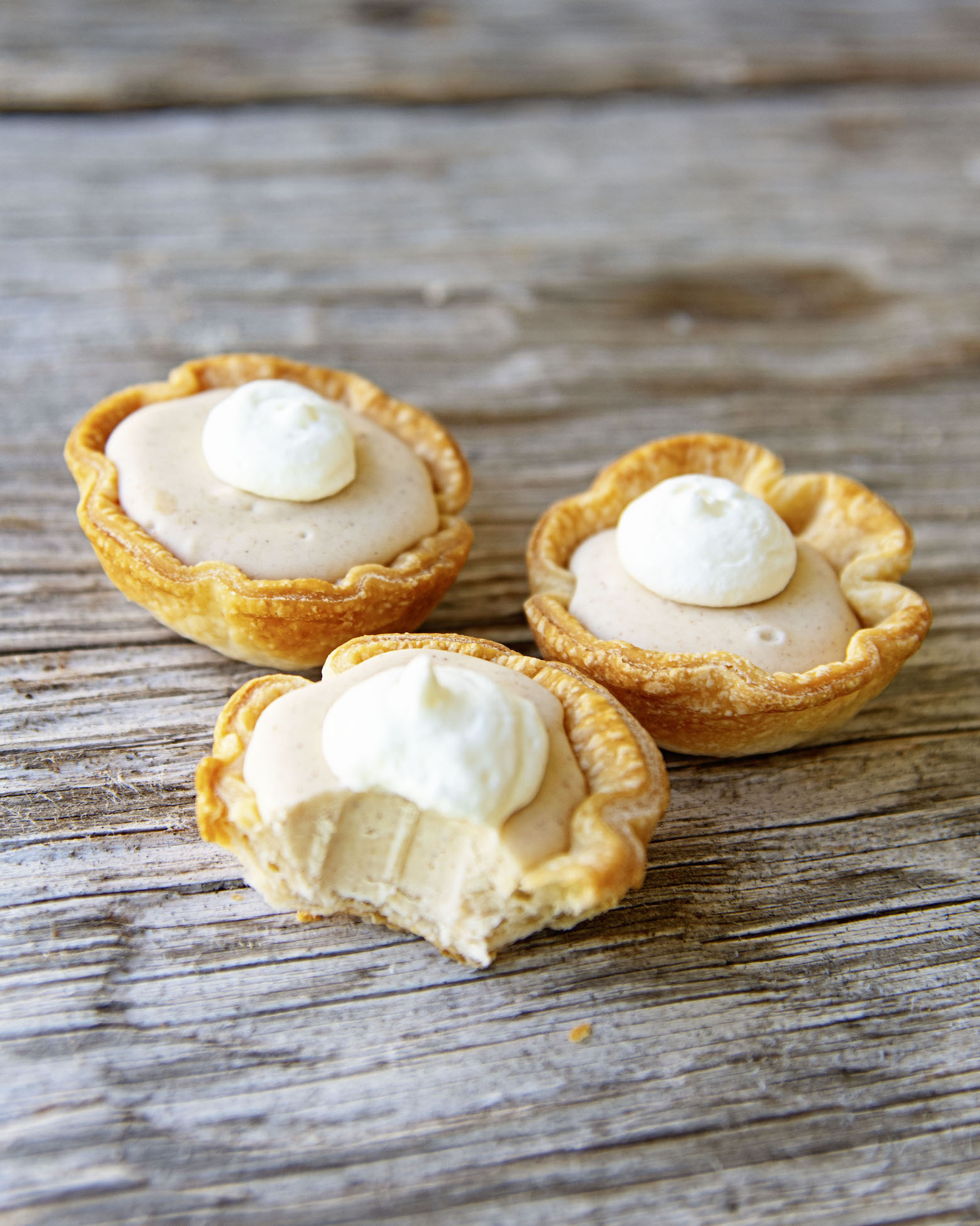 Use good butter.
Preferably European.
They higher the butterfat content the better.
Cheaper butter often has too much water in it and will cause your fudge to separate.
Same goes for your chocolate.
The cheaper the chocolate the more likely it is to separate.
If using chips I tend to use Guittard.
And when making extra special fudge I used TCHO.
P.S. It's a great day to buy my cookbook Holy Sweet!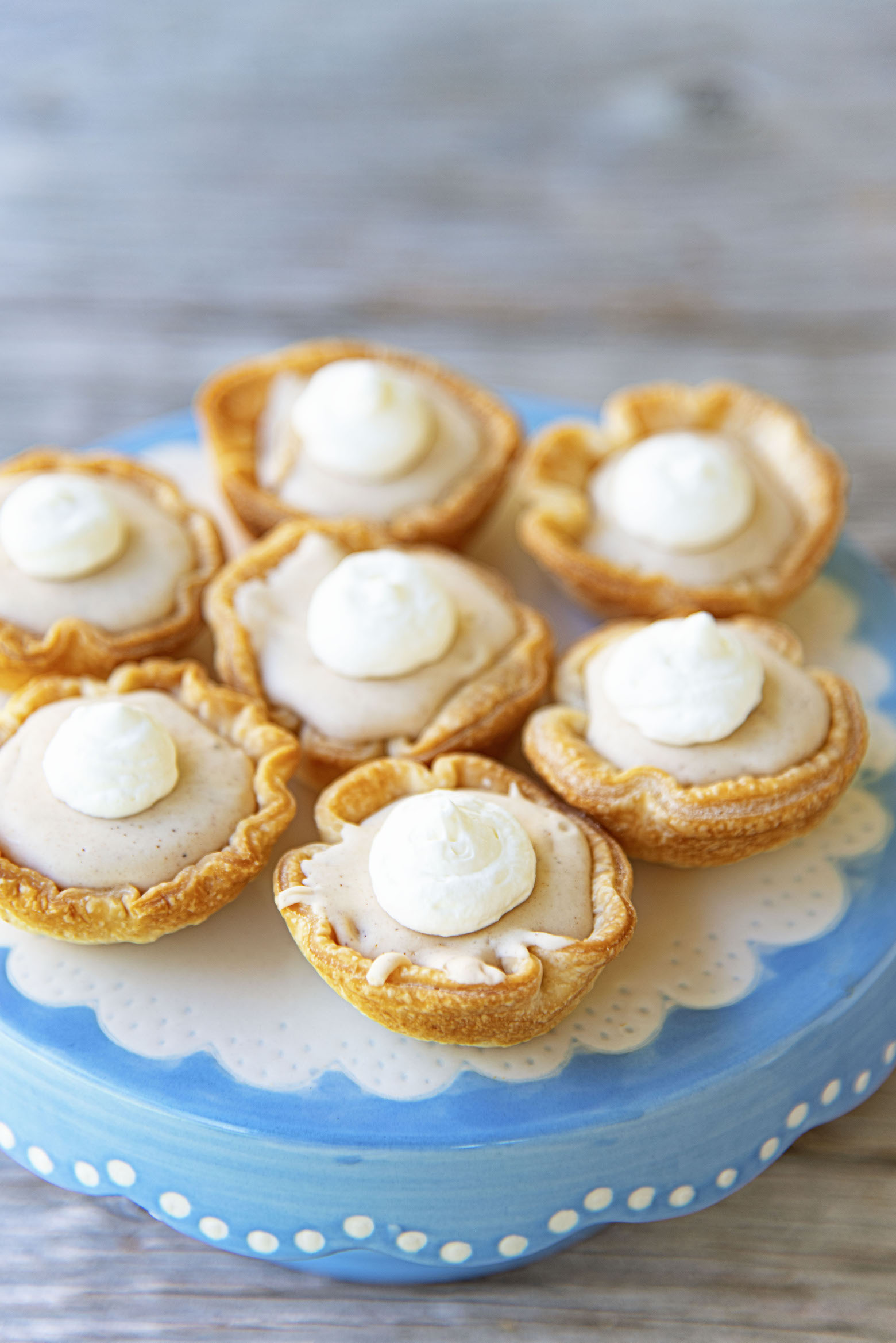 Want More Fudge Recipes?
Pineapple Upside Down Cake Fudge
Strawberry Frosted Pop Tart Fudge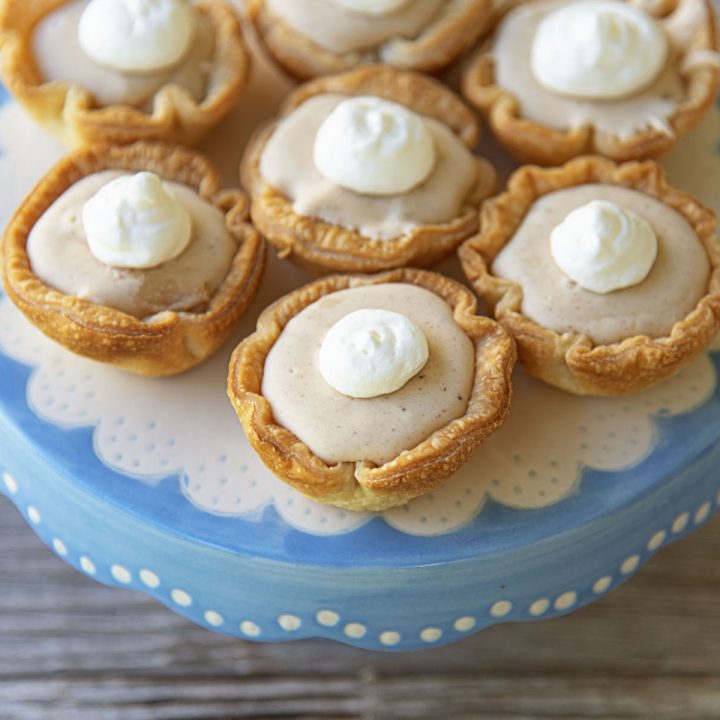 Cinnamon Apple Pie Fudge
Ingredients
For the Crust:
2 crusts from 1 box (14.1 oz) refrigerated Pie Crusts, softened as directed on box
2 cups granulated sugar
4 oz. unsalted butter
1/3 cup heavy cream
1/4 cup boiled apple cider
2 cups white chocolate chips
1/3 cup freeze dried apples, crushed into a powder
1 TBSP apple pie spice
7-ounce jar marshmallow crème
Instructions
For the Crust:
Preheat oven to 425°F.
Remove crusts from pouches; unroll on work surface.
With a 4-inch round cutter, cut 6 rounds from each crust (for 12 total); discard scraps.
Fit rounds into 12 ungreased muffin cups, pressing in gently. Crimp to make them look like mini pies.
Line each one with parchment paper and fill with pie weights. If you skip this step they will puff up and you will have no place to put the fudge.
Bake for 5-7 minutes.
Remove pan from oven but leave oven on.
Remove the pie weights and parchment paper leaving the crust still in the pan.
Place the crust back into the oven and bake for another 2-3 minutes or until they get golden brown.
Remove from oven and let cool completely before making the fudge.
For the Fudge:
Combine sugar, butter, heavy cream, and boiled cider into a large heavy bottomed saucepan and bring to a boil over medium heat.
Once boiling, attach a candy thermometer and reduce the heat to a hair above medium low and cook for 7-10 minutes until your thermometer reads 234°F (soft ball stage) , stirring constantly.
Once you reach 234F remove from heat and add the white chocolate chips, stirring vigorously with a wooden spoon until the chocolate has melted and the mixture is smooth.
Add the powdered freeze dried apples, apple pie spice, and marshmallow crème and mix until well blended.
Pour into the mini pie shells.If you have leftover fudge pour into a greased loaf pan.Let cool to room temperature.Top with whipped cream if desired for serving.